I did this crazy weekend where i decided to fly to Jakarta on Friday to catch Phoenix at a concert, then fly back to KL less than 24 hours later so i'd land in time for Jason's wedding on Sat night.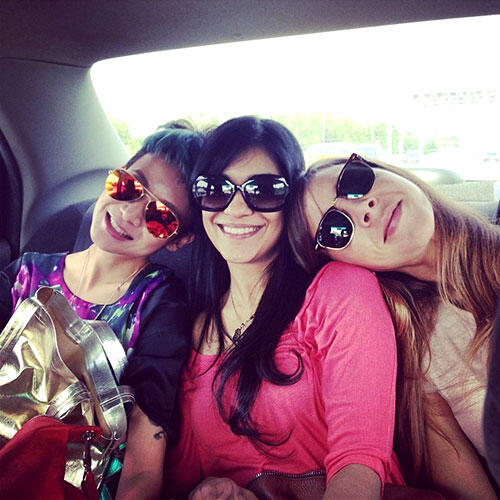 Me, Aps, & Jess in the taxi. Clem took the picture.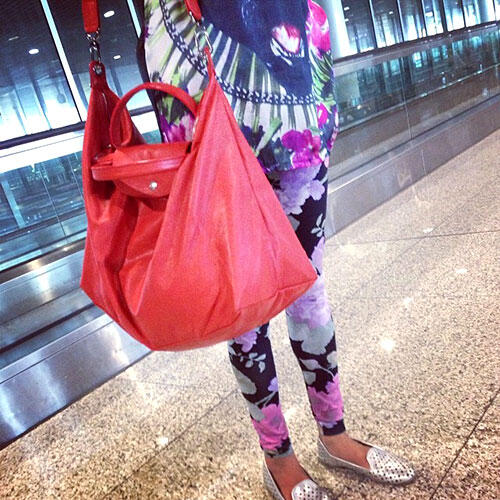 Since i was just gonna go for a night, i decided to take my overnight Longchamp bag. I love the bag so much i would NEVER CHECK IT IN lest its soft leather get dirty!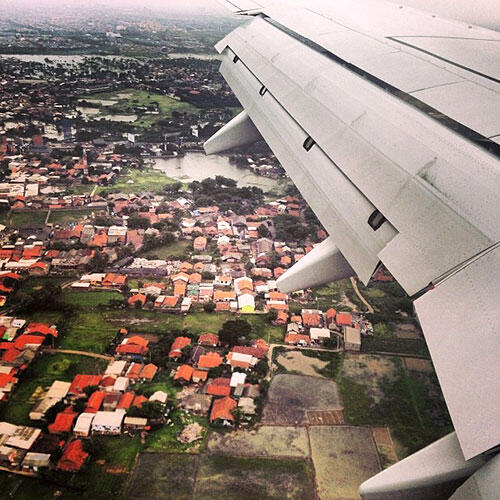 Hello Jakarta! The last time i saw you was in 2009 for The Misshapes 🙂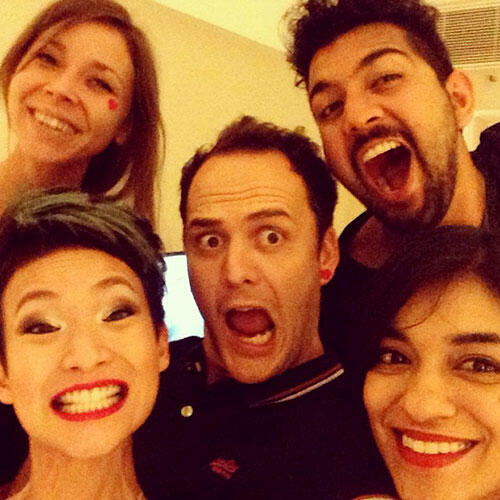 Us 5 traveled + stayed + partied together 🙂
me, Jess, Clem, Rahul, and Aps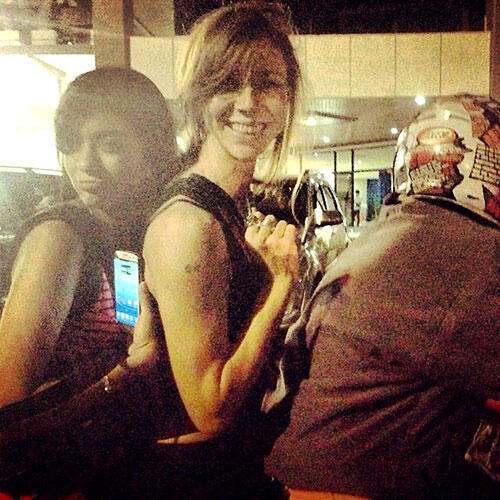 We took a bike to the festival as to avoid the traffic
It was raining like a bitch all night! Luckily a group of us got a nice table in the shade JUST BEFORE it started pouring. For 5 hours. It poured all night. So we just got drunk and happy.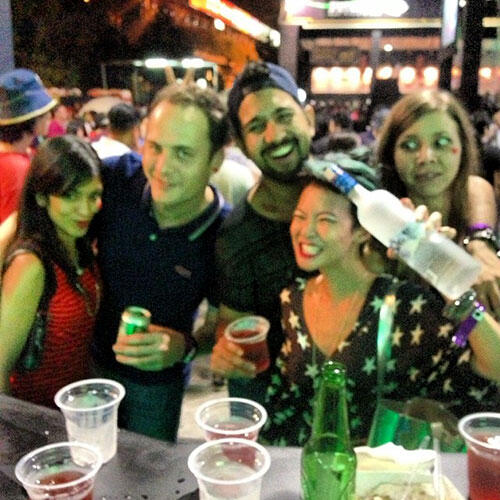 This is the best pic of the 5 of us there -_-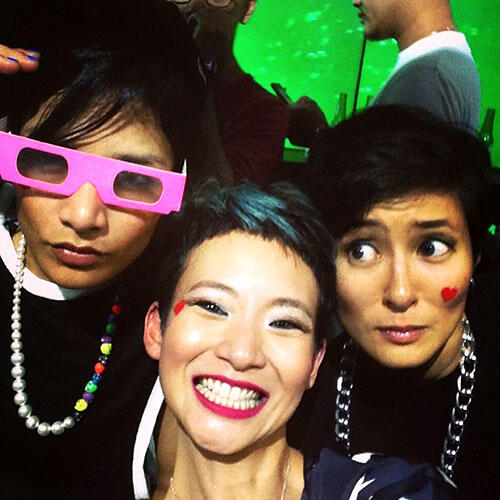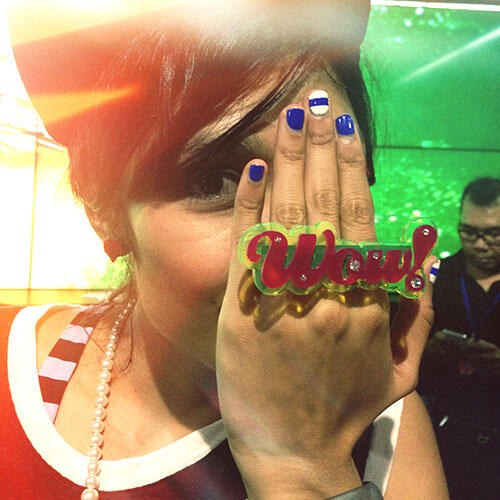 Nadia always has the coolest shit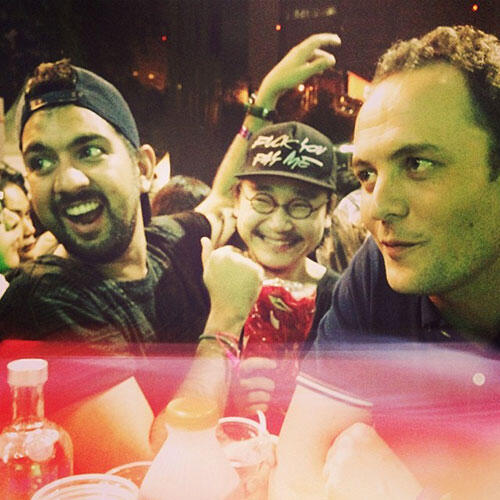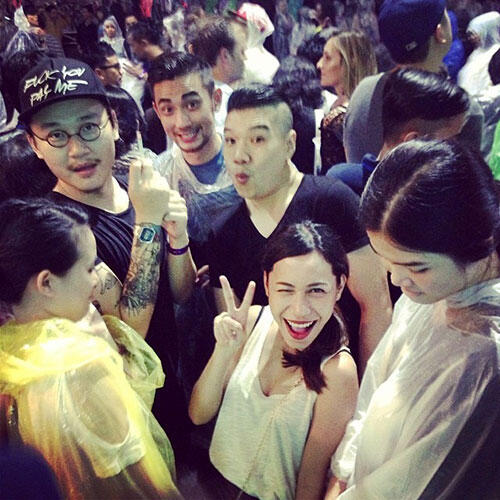 HI BABY!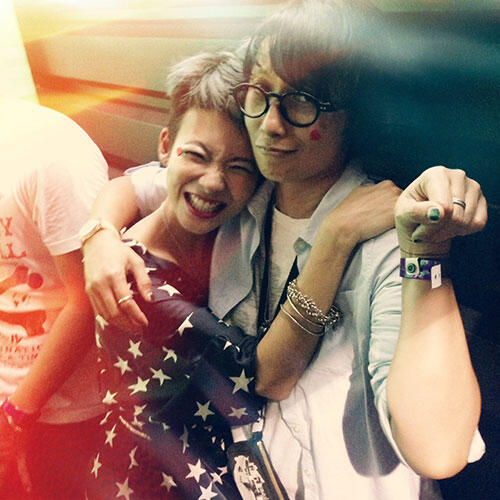 I met this girl called Yaya who has a Beatle's song title tattooed on her hand like me!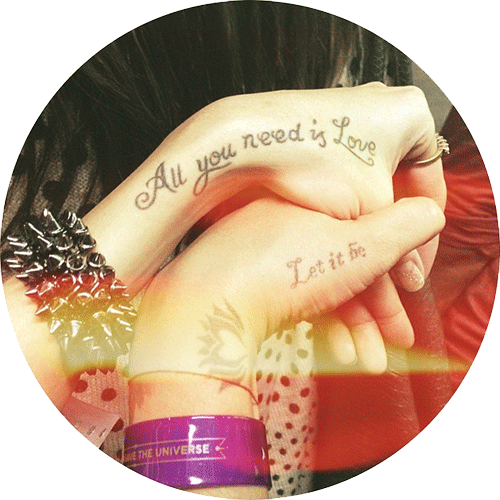 Reminds me of the time i went to Tokyo and met a girl there who had something similar 😉
I didn't take any pix while Phoenix was performing cos it was raining so hard! Luckily i was given a raincoat so i managed to put it on (we drank a lot remember…) and Clem, Rahul and i stood in the pouring rain while Aps and Jess didn't feel like it and ran to shelter. Found myself next to Jacinta and Brendon. We shared alcohol for brollie space. Omg i just had a deja vu moment… like i blogged about this before. Weird.
Phoneix was AWESOME and so many people were standing out there in the rain not giving a crap about it. I have to admit after awhile i got tired and cold and we all decided to leave to eat. We initially wanted to grab food and go to another bar, but seriously, the non-stop rain was so heavy we all happily went back to the hotel for room service and continued partying there instead.
I hid under the covers and slept at 5am while the others continued, with the exception of Jess. I just didn't want to feel DEAD at the wedding the next night you know… oh and i didn't want to miss my flight either :p
Woke up at 9:30am: had breakfast, packed, kissed Clem goodbye, left for the airport. I was a bit scared that Jakarta would be flooded as foretold by news weather reports the day prior. But of course… on the occasion that you leave to have AMPLE time to the airport, there was no traffic, no flood, and i was there incredibly early -_- Like Clem says, "Better early than sorry."
I queued up for a stupid amount of time. Imagine i was so early at the airport, i queued for 1 hour and 20 minutes! By the time i got my ticket it was 40 mins to flight time. Thing about Jakarta is, people get to bribe and cut the queue so you can be standing at the back of the line that isn't moving for an hour (seriously. i think i moved 10cm in 1 hour). You and everyone else will be getting intensely pissed off with the staff cos they're so freaking slow and unfair. Oh btw i took Lion Air cos it had the most convenient times and cheapest tickets. NEVER AGAIN! Service is terrible, flight to JK was delayed, stewardesses were arguing in front of me, and thanks to Clem telling me about their recent plane crash, i kept on thinking i was going to die on the flight.
I'm grateful i got home in time for the wedding. (i just had to end that rant on a positive note.)
Changed, put on my make up and arrived perfectly in the midst of the cocktail reception.
+ + + + + + + + + + + + + + + +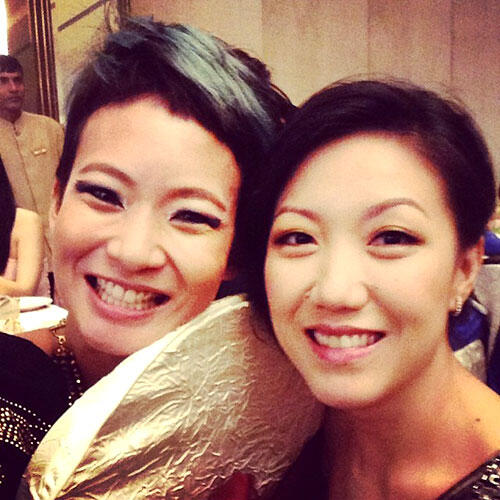 Su Yin aka Jessica! One of my oldest friends in the world 😀 Actually… i think she may be my oldest friend from childhood cos i moved around so much and lost touch with lots of my kindergarten and earlier primary school friends.
I wish i took pix with the friends at my table… i don't know why i just thought i'd take pix LATER. It never happens! I should just remember to take AS i think of it! A sweet girl called Vic sat on my left and we talked a lot about relationships. Ivan sat on my right, and we started off with whiskey on the rocks. When that ran out toward the end of the wedding, we switched to red wine. Then i had beer at the after party. I think i ran backwards on this one cos i was still feeling quite shite from Jakarta.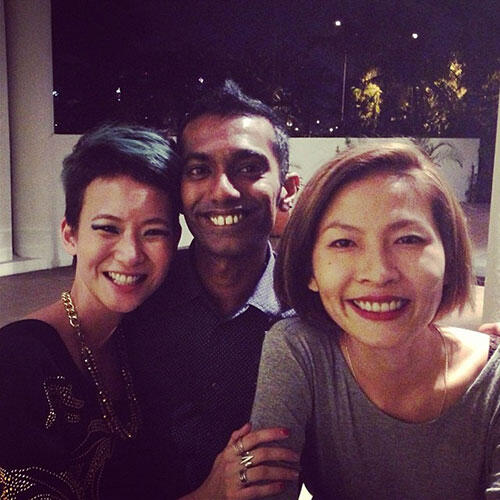 Gobi and Ling!
After the wedding, we went to the bar at Saujana and i really really should have taken a proper picture with the groom before we started drinking/the whole wedding started….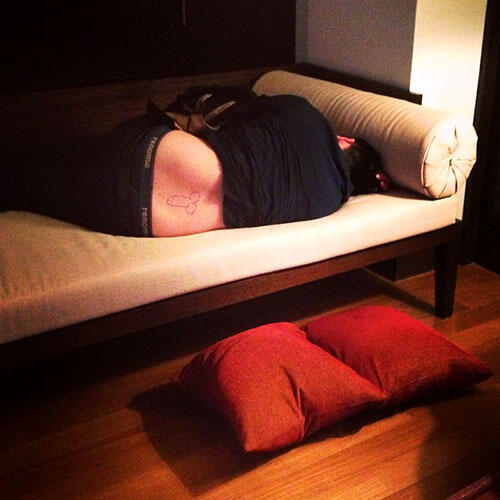 Caring for drunk friends after drawing on them.
Oh i had a tumble thanks to these insanely precarious heels i (stupidly) decided to wear that night. Lesson of the day: No crazy heels at crazy wedding parties where lots of alcoholics unite.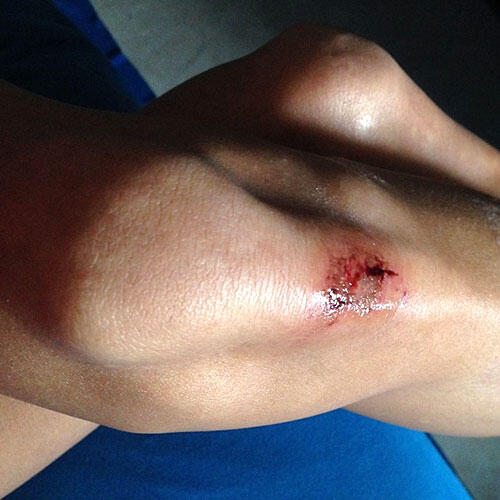 Serve me right probably >.<