I've been here for almost a week (or has it been a week? No matter, i'm on holiday, don't have to use my brain) and it's been a continuous run of eating, drinking and opening presents. Spent the first week just outside Paris and just came to Bordeaux a couple of days ago.
We were supposed to come a day earlier but Clem's grandfather unfortunately passed away on Christmas Day. He's been unwell for a couple of years and was 88 years old… and we're glad he managed to see Clem before he passed on. We were staying in their house for the first few days, and he was holding on with the aid of an oxygen machine. He let go a mere hour or two after we left the house for Bordeaux, and we turned back to stay another night with Clem's grannie and aunty.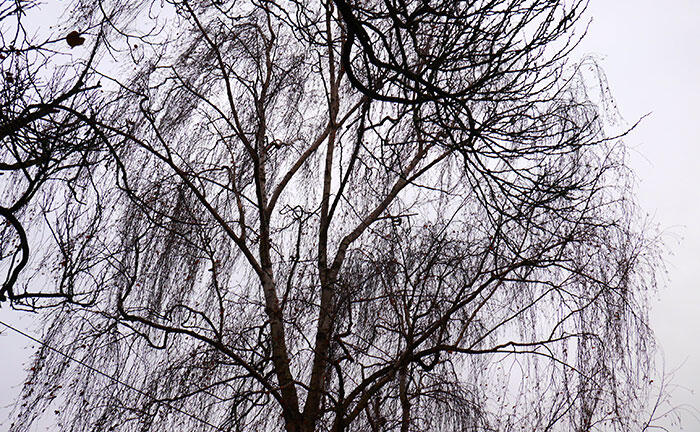 RIP Papi Jacques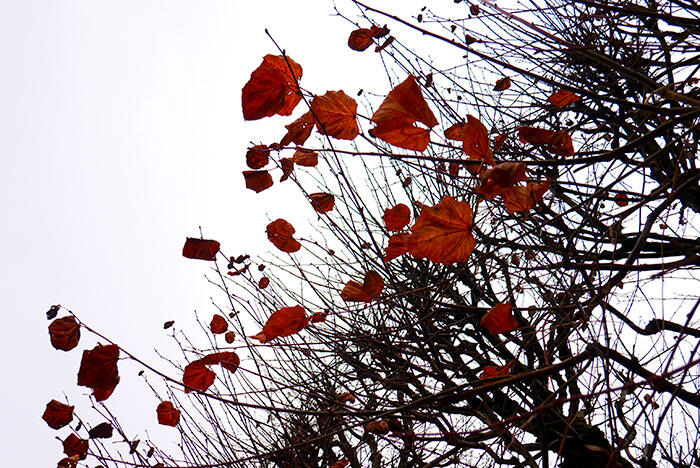 Some pix of when we first arrived in Paris. We took MAS cos they were having a promo, and flew on the airbus a380. I watched Elysium and Definitely, Maybe on the plane, and let me tell you — i was SO excited just to be able to sit down and watch movies and not do anything. (Think i was just too tired from the whole end-of-the-year work rush.)
The seats were big enough for me to curl up and lie down on my side to rest my head on Clem's lap next to me to sleep, tho i think i got a bit spoilt flying Business Class for blog trips that when i asked the stewardess for what type of red wine they have, i expected her to say something else after "Merlot". I thought i could get a malbec or pinot noir if i was lucky :p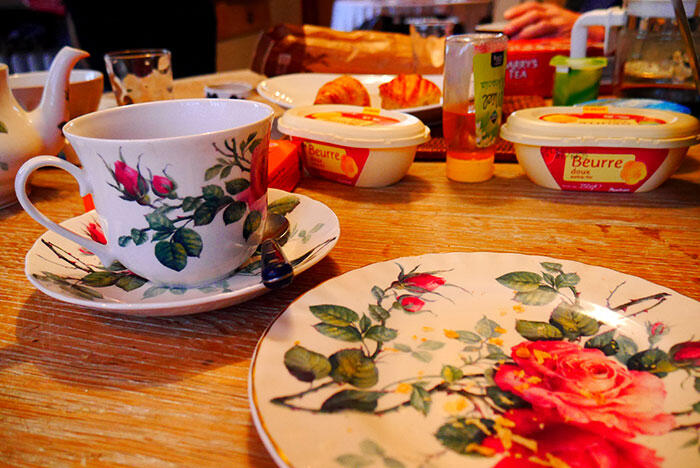 Dom and Serge picked us up from the airport at 7am and we went to Christian and Emma's place for breakfast.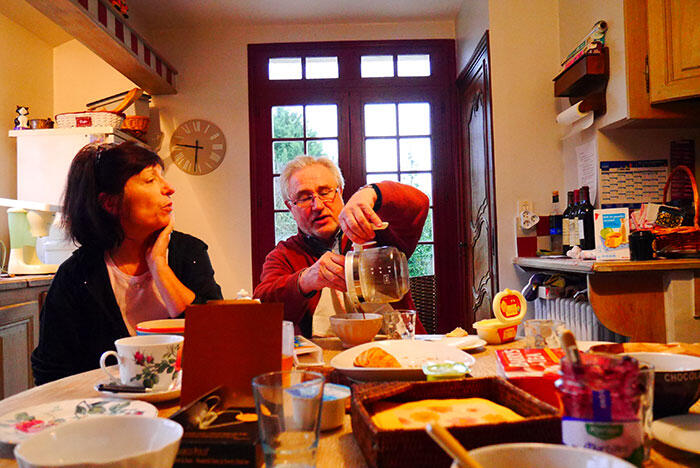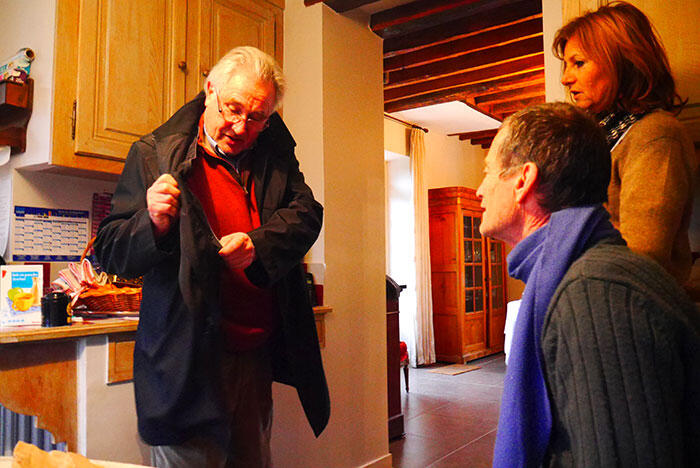 Christian is Dom's brother. Here he is showing off his new jacket.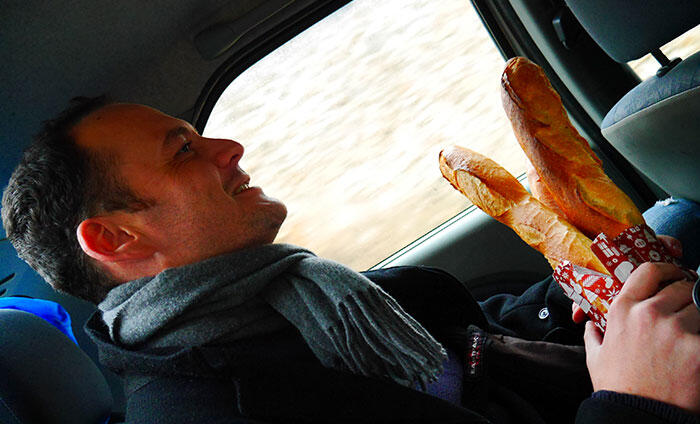 After breakfast, we went to get some baguette and wine before heading to Clem's grandparents' house. Mmmm the wine shop sold so many interesting wine paraphernalia i was tempted to buy! But i was only allowing myself to shop from Bordeaux onwards cos of having to lug luggage around. While they were looking at wines…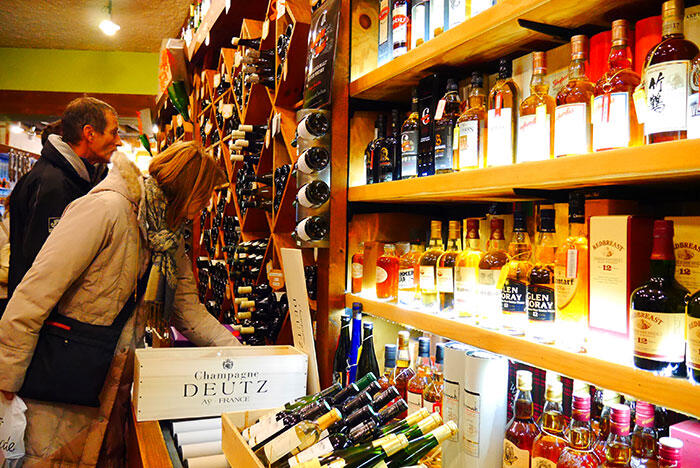 … i went to stare at the shelves of whisky.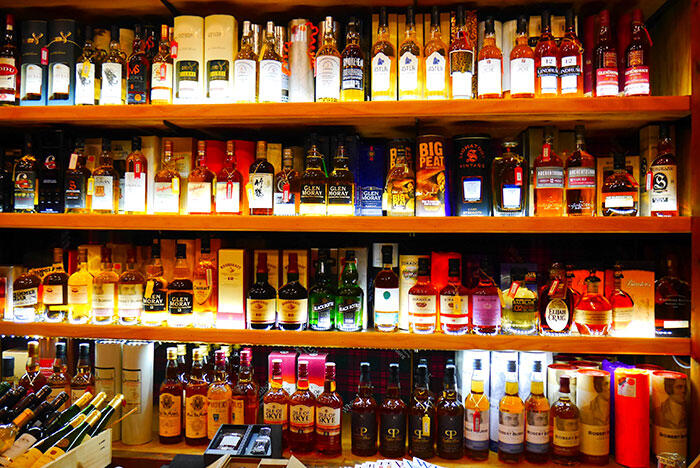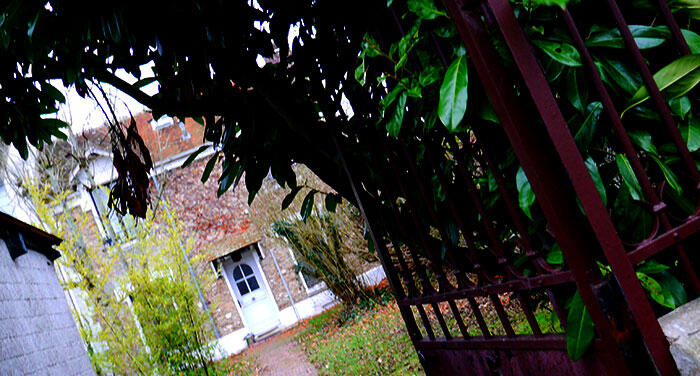 This is the house that Clem grew up in when he was a kid. He had no interesting stories to tell me about it cos he doesn't remember anything -_-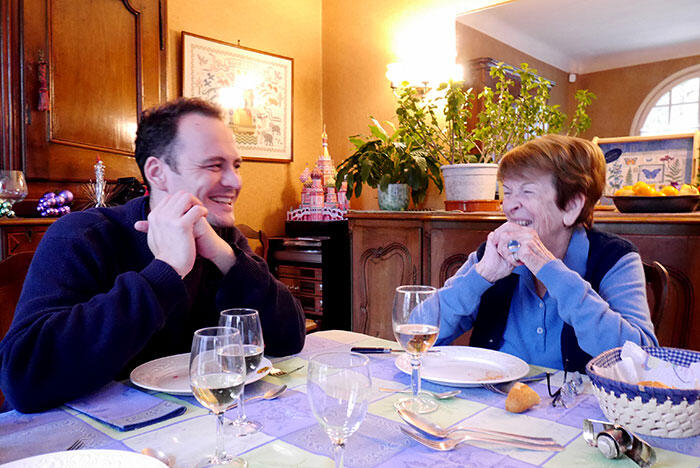 Clem and his Mamy. Her favourite colour is powder blue, and she wears everything in that colour from her clothes to her bathrobe, jacket, shoes, rings, necklaces, etc. It's super cute.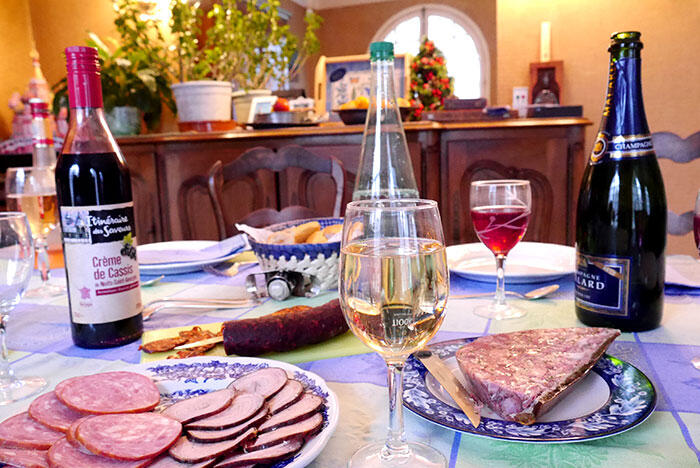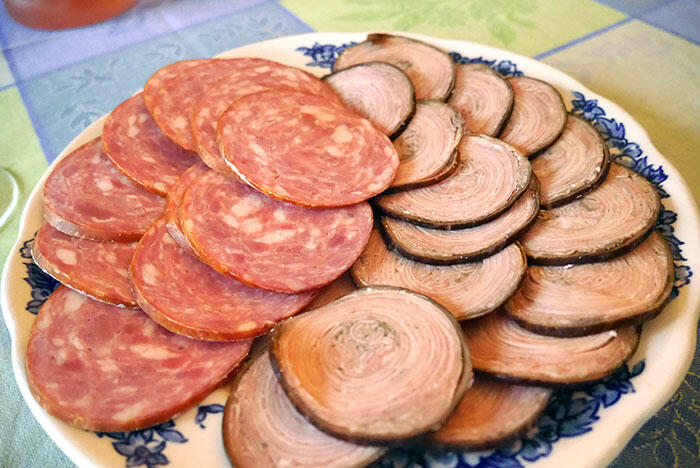 Garlic saucisson, and andouille – pork intestine slices. It's got this unique milky texture but can be incredibly smelly. I forced myself to try it twice a few years ago before making up my mind, and discovered i actually like it :p Clem and his sister hate it, as do most people… it seems that only old French people like it. And Chinese girls who eat everything.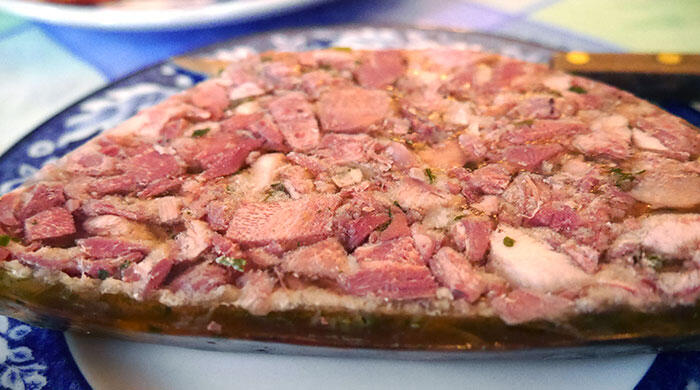 MY FAVOURITE – pate du tete aka pig's head pate. His aunt bought it knowing i love it so much HEH 😀 They eat it with bread accompanied by champagne, but i love the different textures so much i prefer eating it alone as to savour every bite properly.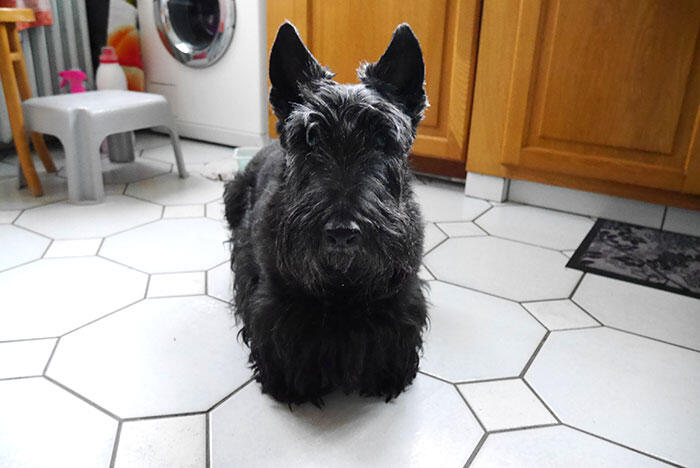 Rag, their Scottish terrier who's 13 years old. I fed him ONCE for the first time on this trip, and only then did he start following me around, hoping for another morsel to be fed to him.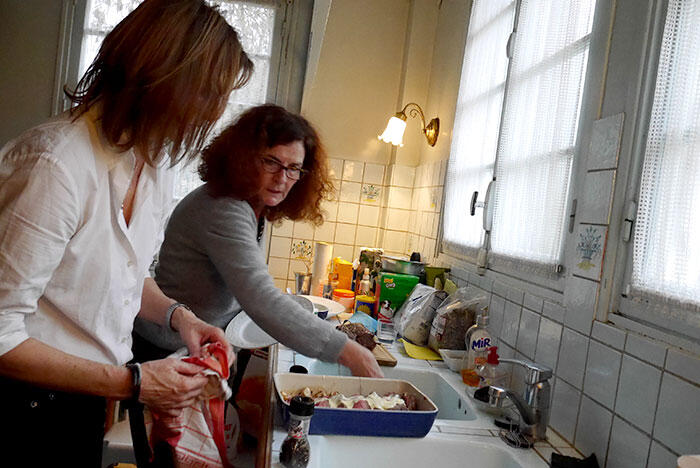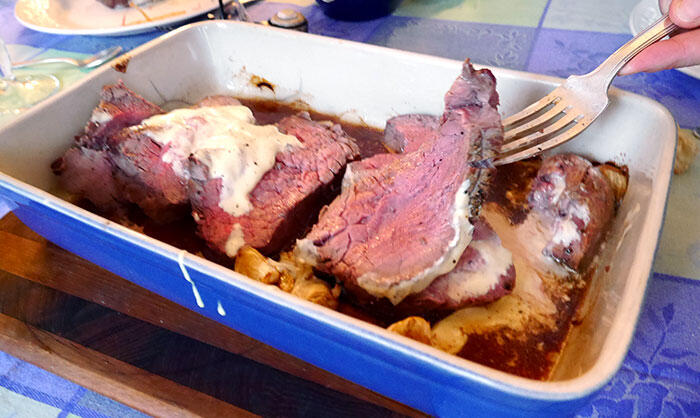 Roast veal for lunch, yums.
+ + + + + + +
Another Christmas lunch, i think this was Christmas eve… or the 23rd :p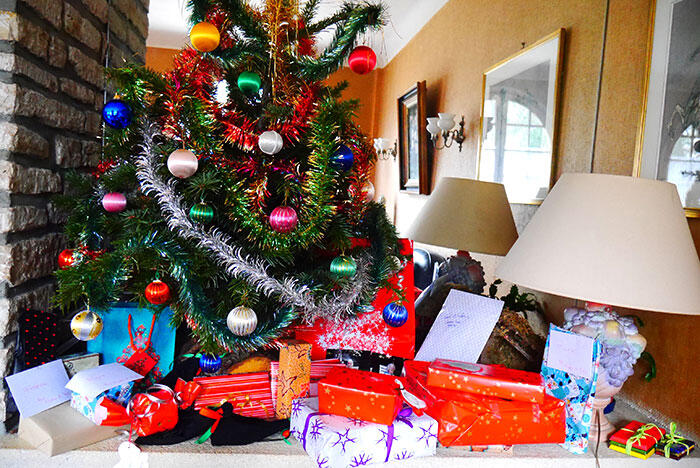 Les cadeaux!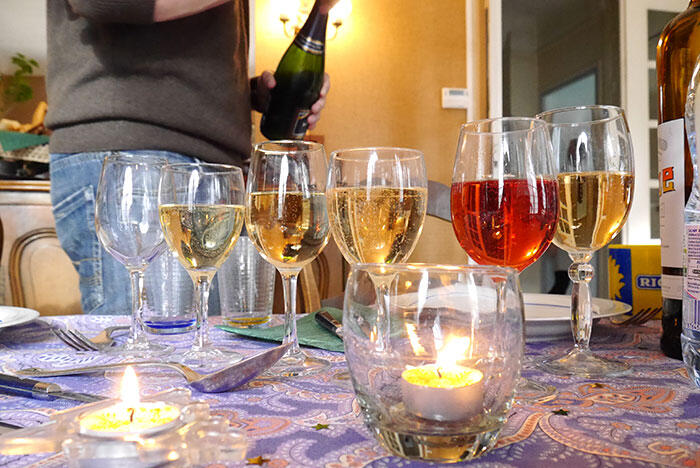 Du champagne!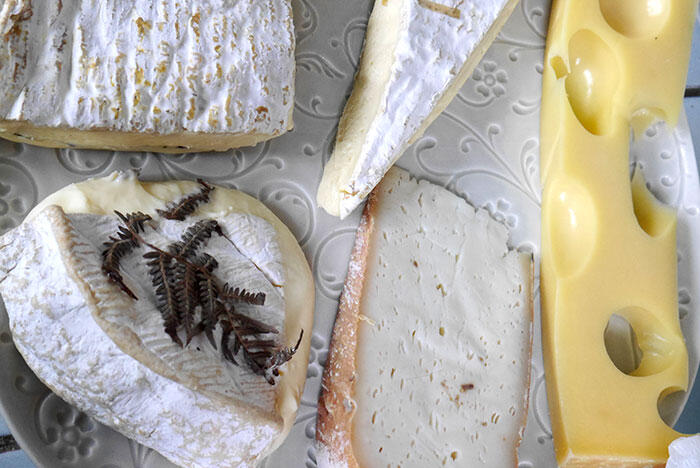 Les fromage!
Look at the one of the right… it looks like it came out of Tom & Jerry! I prefer the taste of brie tho 😉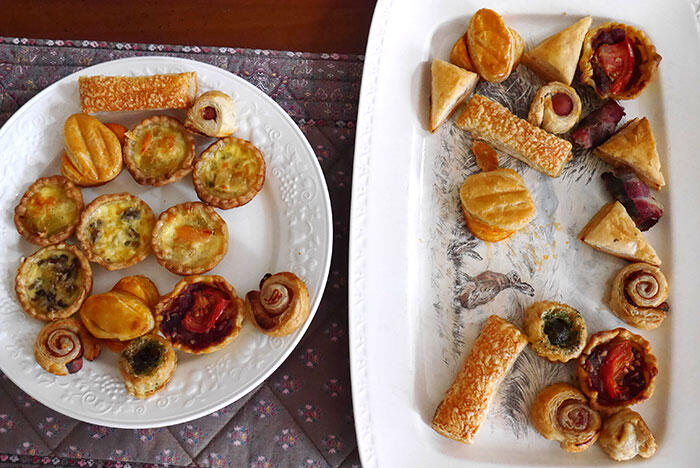 Clem and i went to the bakery that morning to pick up pre-ordered petit fours, and i think it was the BEST petit fours i've had… the pastry was so light + flaky + crispy + perfect. My faves were the escargots ones and the figs wrapped in ham. Ok wait i liked another one to but i don't even know what was in it…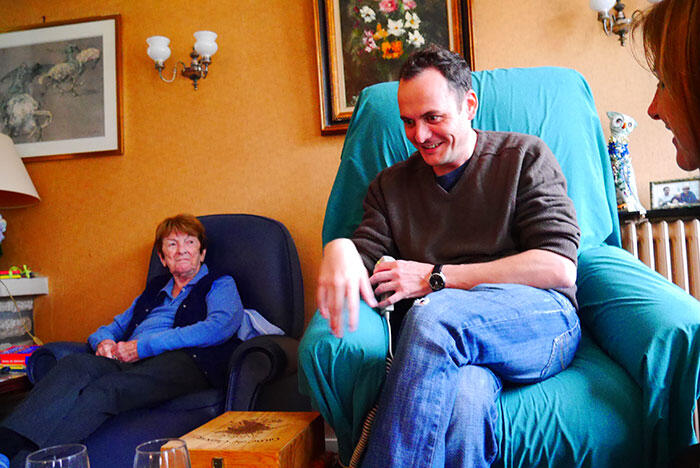 Clem being cheeky pushing the limits on his granddad's electronic chair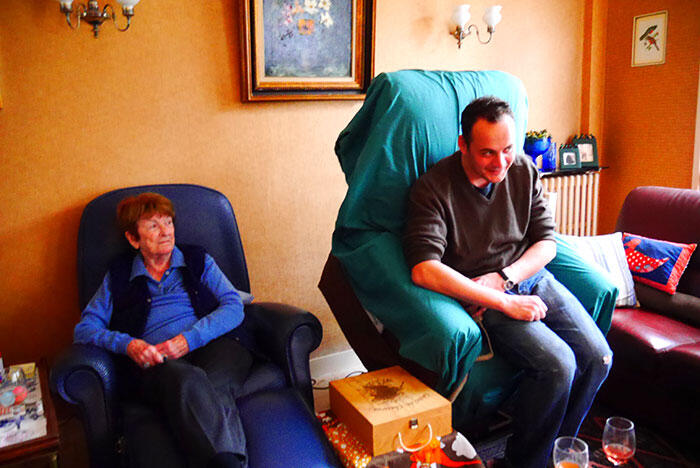 It could tilt all that way!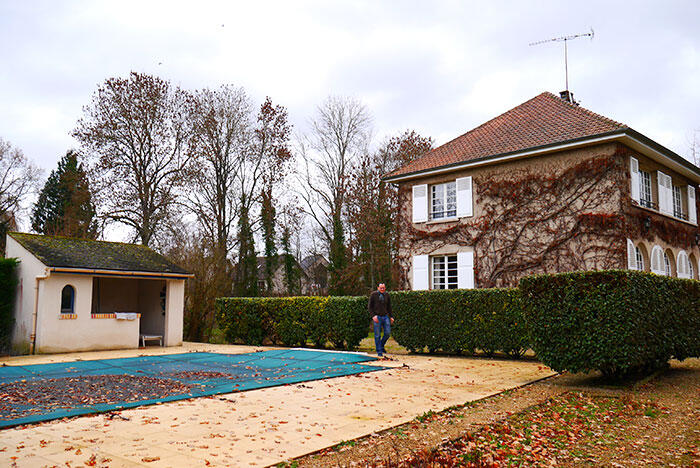 We hung around outside for a bit. They've got a huge garden with a pool, which we napped next to the last time we were here in the summer.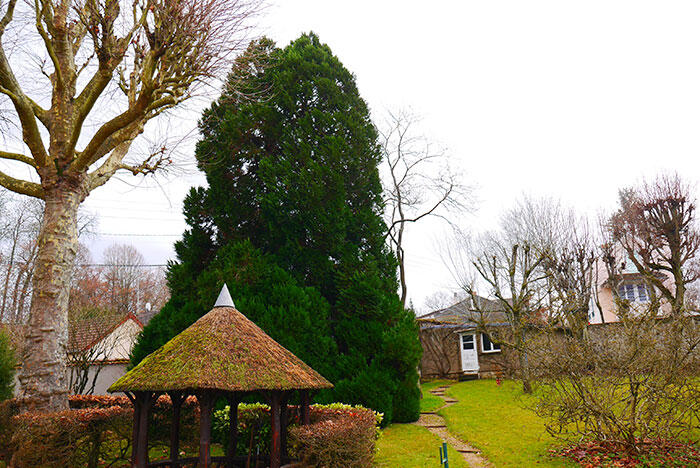 Look at the huge trees in their garden! I thought of trying to go INTO it to see what i could find… but too many branches were blocking and Clem said i'd be disturbing the animals living inside during winter.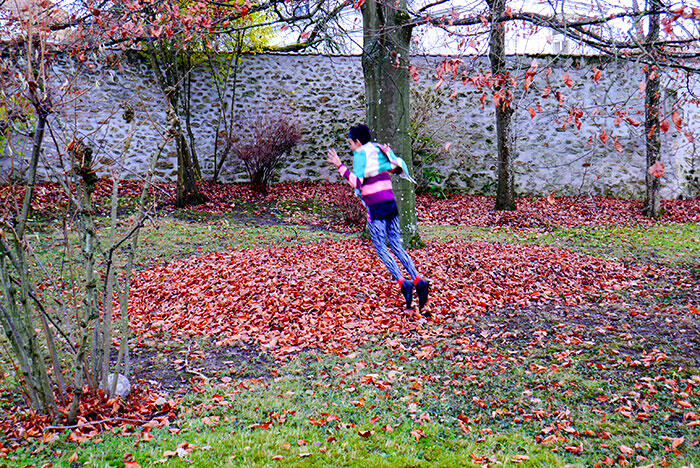 Jumping into a pile of crisp leaves!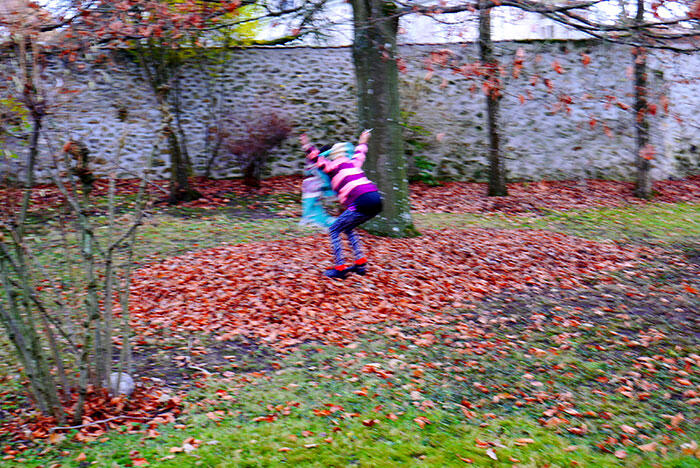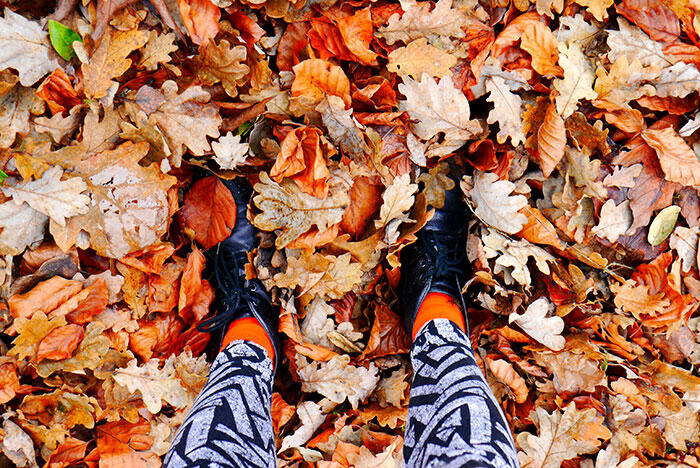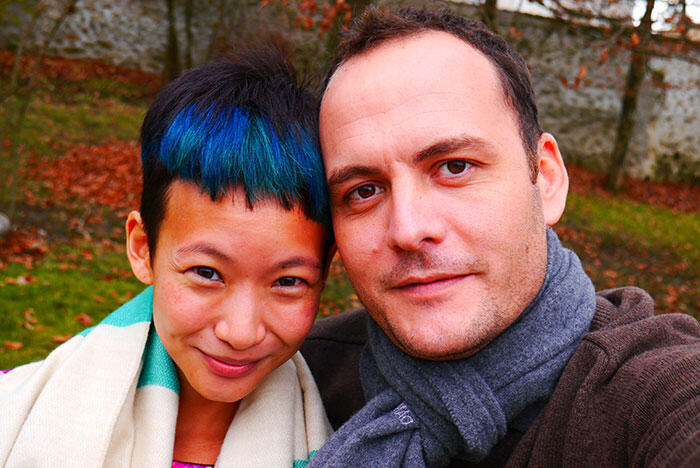 I wasn't wearing any make up cos we were just hanging out at home 🙂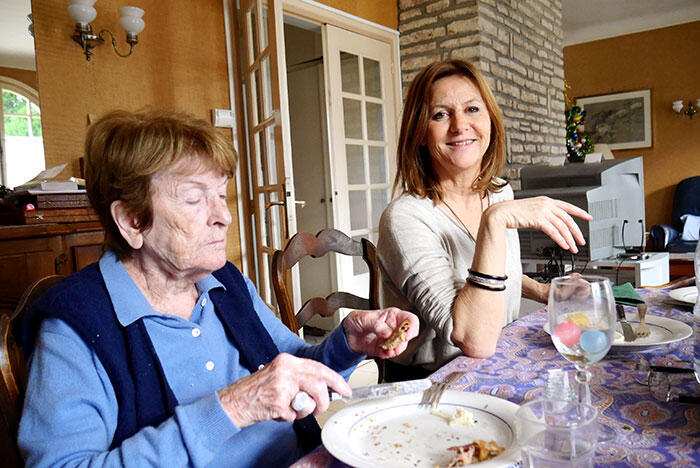 Mamy and Dom, Clem's mum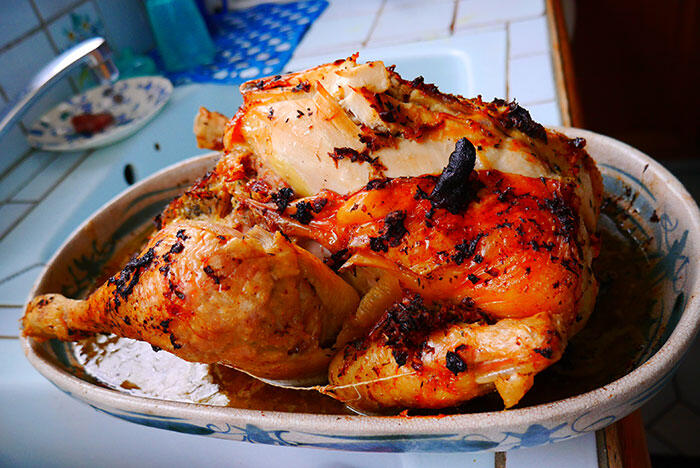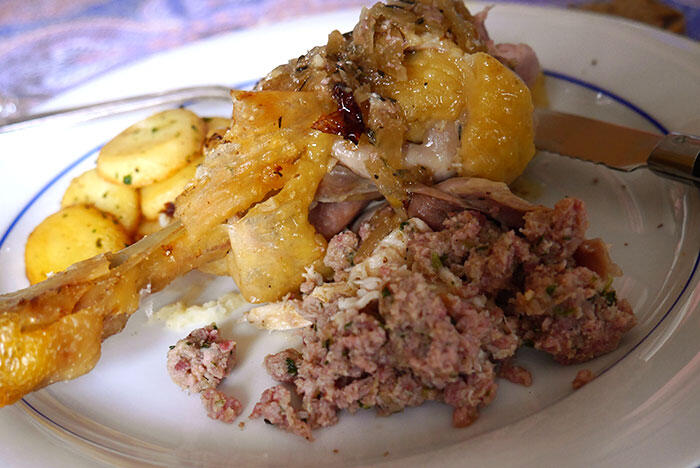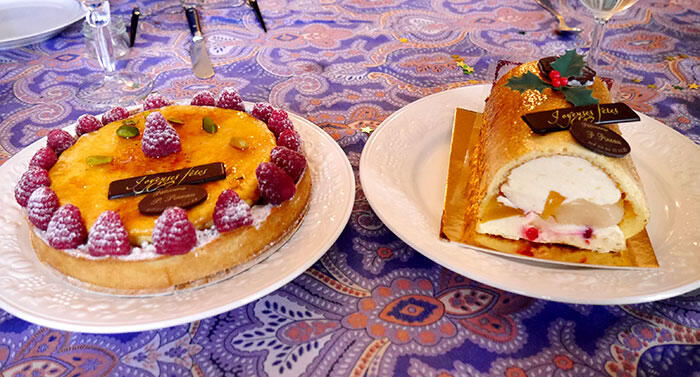 OK that's all for now!