I haven't stopped using these awesome custom laptop sleeves/cases since i got them from Snupped! They let me choose a couple to do a review, and i like them so much that i offered to do a giveaway AND squeezed a discount code for readers who'd like to buy them! Christmas is coming and it'll be a great Christmas pressie!
Snupped is company that collaborates with artists from all over the world, whose designs then get to be made into fully customisable and hand-tailored gadget cases.
You can choose what design you want on either side, what print you want INSIDE, what kinda gadget you want it made for (laptops, tablets, phones), and whether you want handles or not. You can even upload your own jpg. file to have your personal designs and illustrations on your case!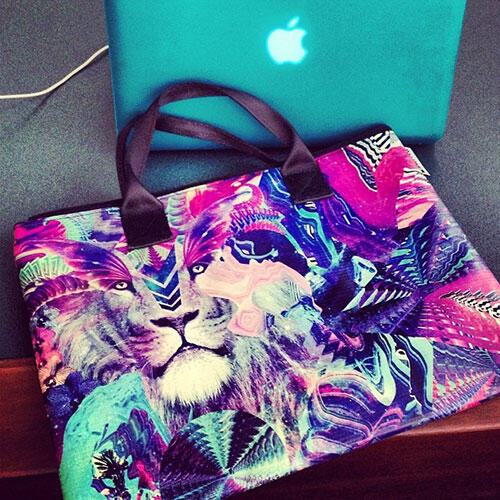 I couldn't resist this design for my laptop (by Josiah from Singapore) cos it's so colourful and crazy AND its green tones match my lappie's hardcover! Finally… i have a laptop bag :p Do you know i've been putting my laptop in a tote bag for ages… quite lame of me.
For my second choice, i got one made WITHOUT handles so i could use it as a clutch!
I chose to have designs from Yabai Yabai x The Local – i put bananas on one side, and eggs on the other 😀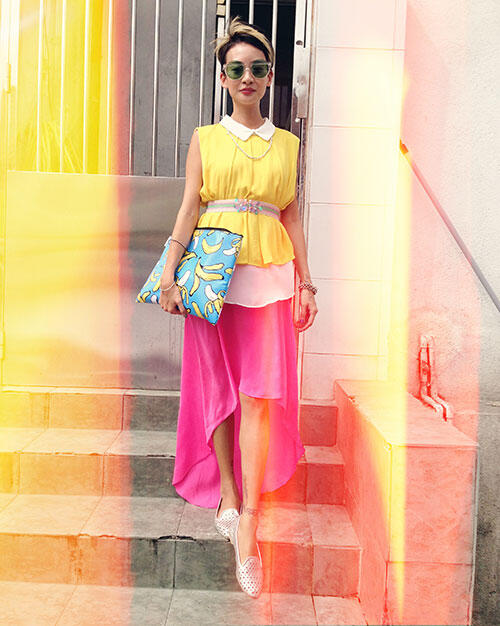 It's SO CUTE RIGHT. Every time i look at it my spirit does a BOING of happiness!!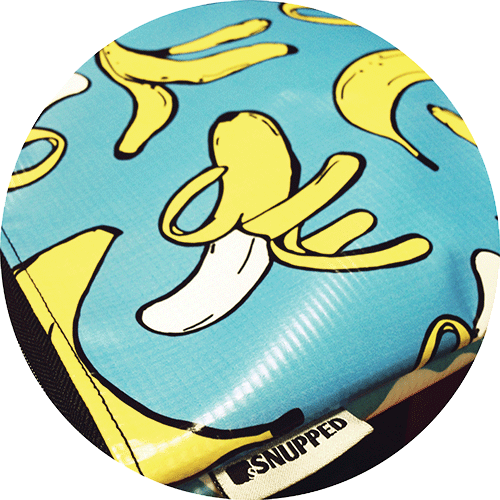 The quality of the outer case is a bit 'crunchier' than i expected, but it's nice, cos the printing quality is great.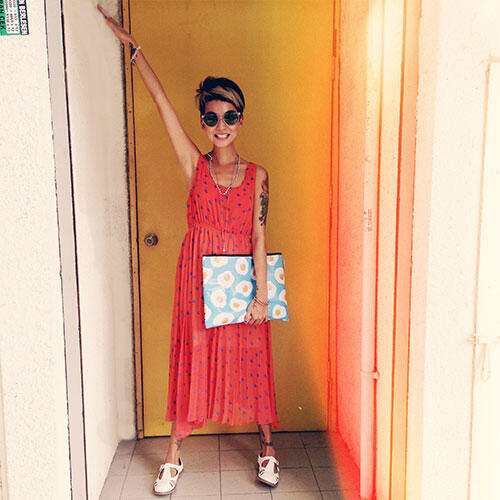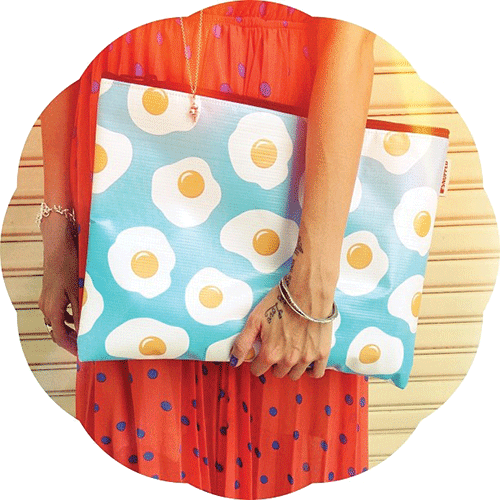 Here are the prints i chose to have inside my Snupped bags: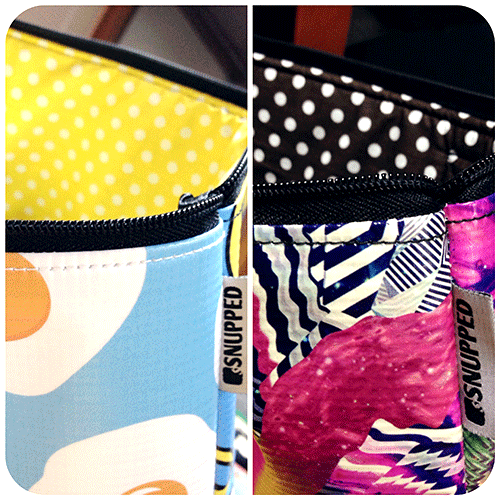 WIN a gift voucher from Snupped worth SGD56!
(you can get the biggest size/laptop sleeve with that)
1) Instagram/FB/tweet/blog your favourite Snupped artist's design OR any one of my pictures from this blogpost
2) Caption it "I want to win a Snupped case from @JoyceTheFairy !"
3) Hashtag #Snupped
4) Email print screen of your update to joyce@kinkybluefairy.com with the title "Snupped Contest"
Contest closes: 23rd November 2013
+ + + + + + + +
As for those of you who'd like to get your Snupped cases NOW,
there's a 10% discount for KinkyBlueFairy readers valid for the next 7 days.
Discount code: "KINKYXSNUPPED"