Today is a milestone day for me!
It's the day i officially moved into my own office space!
Woohoo!
Ok it looks mighty 'office-y' right now, but it's a big space, and we're gonna do it up real fun!
I already have ideas of bringing over all my fashion mags and books,
posters that never got hung on my house walls, etc.
First, i want to thank my DAD.
I initially thought of moving into another space where a cool bunch of friends already work at,
but my dad offered me this much larger space which actually used to be a boutique so it's kinda perfect location-wise!
It's an empty floor below his own office, so it'll be nice to see him a lot more too XD
Anyway i'm not gonna make this a long post cos i'm knackered.
I had a half-day shoot on Monday, then worked till night.
This morning i went for a 9am Powerplate class and could barely move my arms after that.
Had brunch with SweetEe (who's gonna be working with me!) at Fat Spoon before tackling our superlong to-do list.
I already moved all the stock to the office last Saturday, so we unpacked today and started preparing for the pop up store at Jaya One this weekend.
Tomorrow i have a shoot at 7am so i need to sleep like NOW.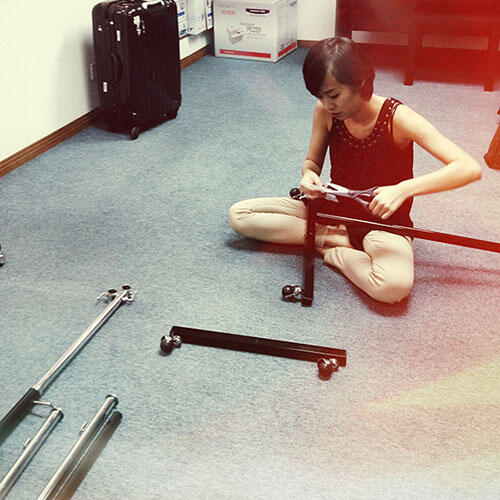 Sweet and i figuring out the racks. Luckily it wasn't as difficult as we thought :p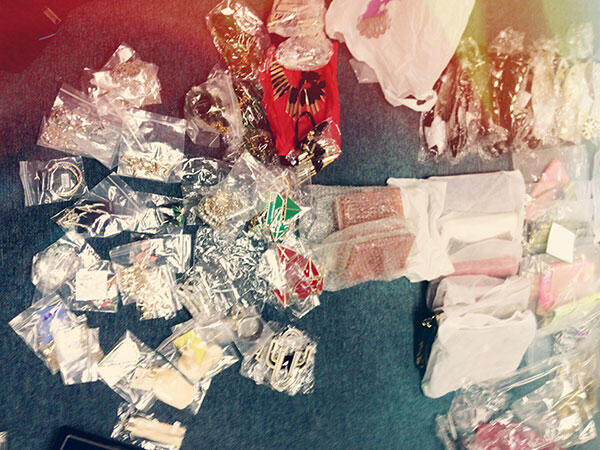 Sorting out the accessories and bags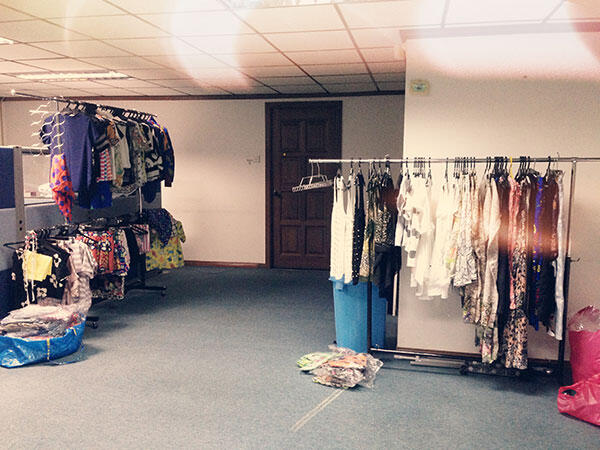 I took this picture when we left the office at 8pm today.
Things are kinda all over the place now but we're making do... one step at a time!
Btw it's Sweet's birthday on 2nd October so HAPPY 24th BIRTHDAY!!!! 
We're gonna be tagging all the items i'm planning to put at POP, a week-long pop up store at Jaya One that starts THIS FRIDAY!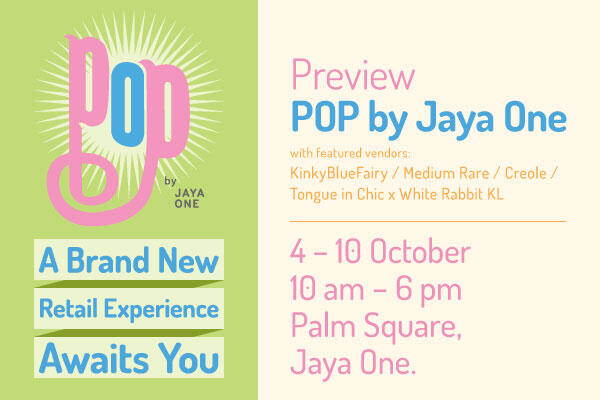 It's gonna be the first time i'm putting all my new stock for everyone to see in person (even my friends haven't seen the stuff in person yet, heh) so if you're eager and early, you'll probably get the coolest stuff!
Go by there this Saturday cos Market's @ Jaya One is happening too!