I recently met Celeste at KL Fashion Week and despite there being so many people at the after party, we somehow found ourselves seated next to each other and started talking. It wasn't one of those quick and speedy chats where either person would bound off after a few minutes (that would usually be me) but a lengthy chilled out conversation about her daughters and... life. I only found out at the end that she designs wedding dresses and thought, "Wow! That's such a different thing to do..."
When Celeste invited me for her weekend fashion show in collaboration with Tiffany & Co. and The Photoz at Le Meridien, i found myself saying i'd go, even tho admittedly, i try to keep weekends specifically for family and friends. I don't know why... i just like her so much and think she's such a sweetie. Even after telling the friend that introduced us how nice i think Celeste is, she'd go "Yup! She's super nice!" And we'd both nod and nod like those bobbing dog toys.
So yeah, i'm glad i went and managed to see her designs for myself -- there's nothing like SEEING a wedding dress sweep down the runway, as i learnt after watching the Vera Wang show in Singapore's fashion week. All the layers and details are just so much BETTER in person than in picture! Oh well you'll just have to do with my pictures captured with sports mode for now heh.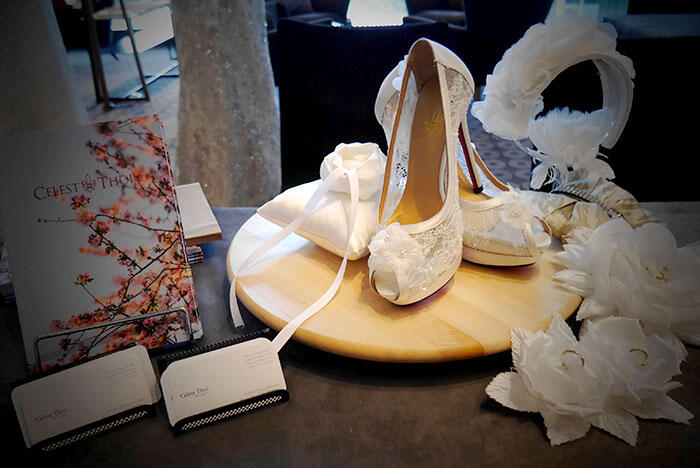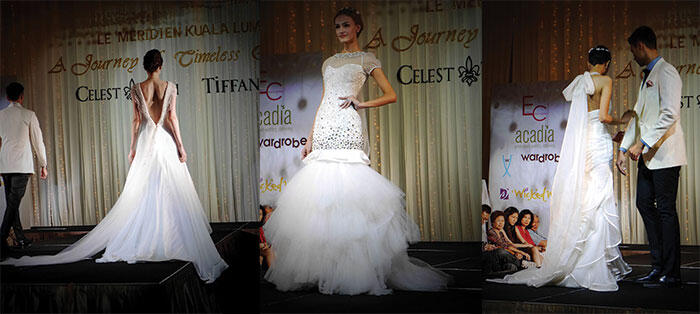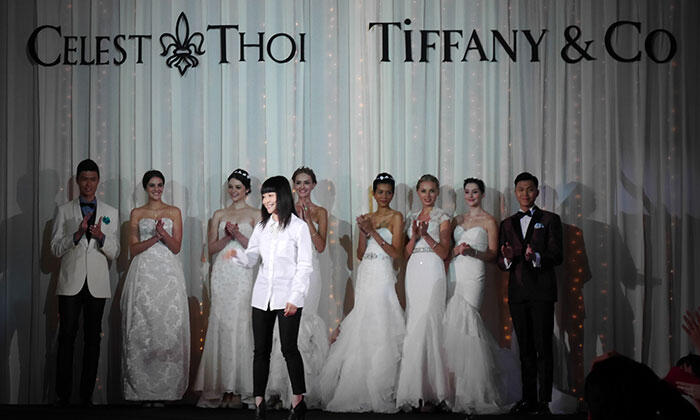 Smiley Celeste in black pants.
Click to see more pix from her bridal fashion show!
Ooh i thought this one was really cool! Different yet elegant. Ok and i just love all that pouffy tulle action going on. Makes me just wanna bunch it up and LIE on it.
The long bow at the back is a cute playful touch