I emceed the launch of Shiseido's latest skincare range end of June but could only blog about it now cos it's available from September! Called Ibuki, the range is targeted at cosmopolitan women whose skin suffer the effects of living in the city i.e. stress, polluted air, UV rays, lack of sleep, etc.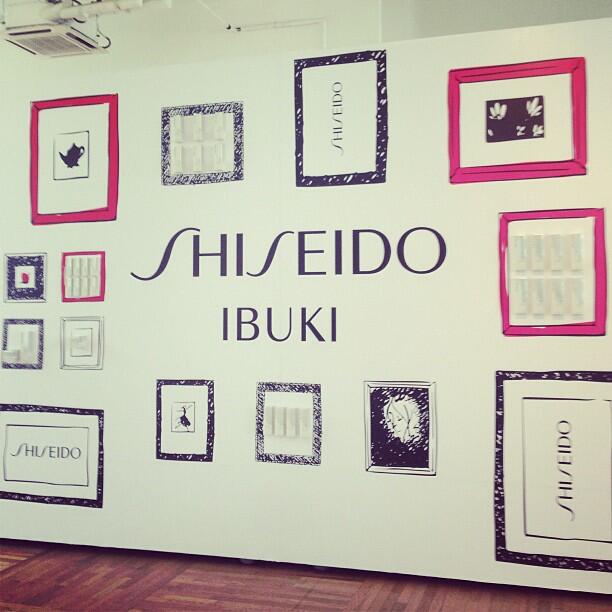 The launch event was beautifully set up! Artists Adrien and Hsu Lynn were commissioned to illustrate various rooms in a house which i brought the media guests through on a 'tour'. I'd start off by greeting them in the living room where they'd also watch a video presentation on Ibuki on the TV there, then i'd lead them off to the bathroom where they'd try the products, and lastly on to the kitchen where they'd snack on canapés and desserts!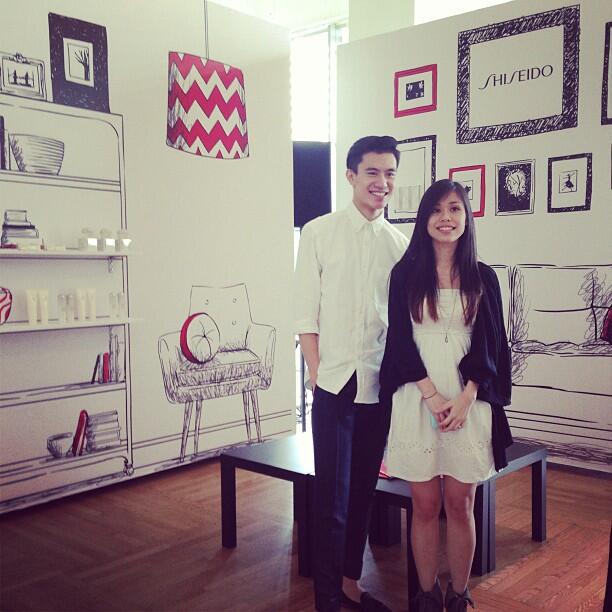 Adrien and Hsu Lynn in the living room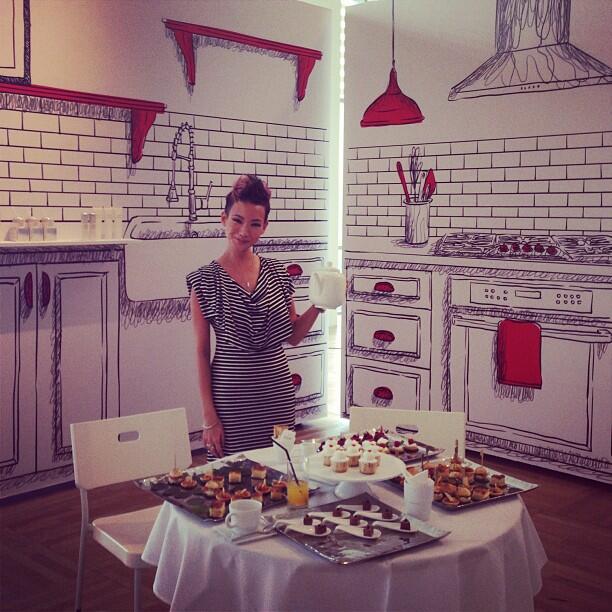 Me in the kitchen!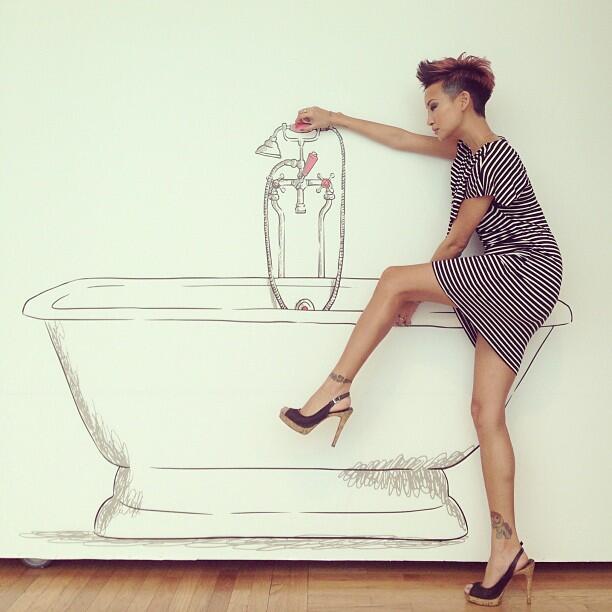 Trying to clamber into the bathtub in between event #1 and #2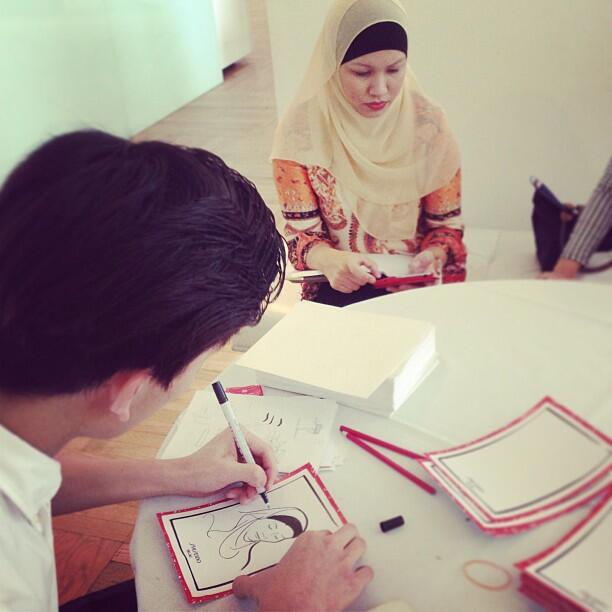 The two artists also drew quick caricatures of guests as a souvenir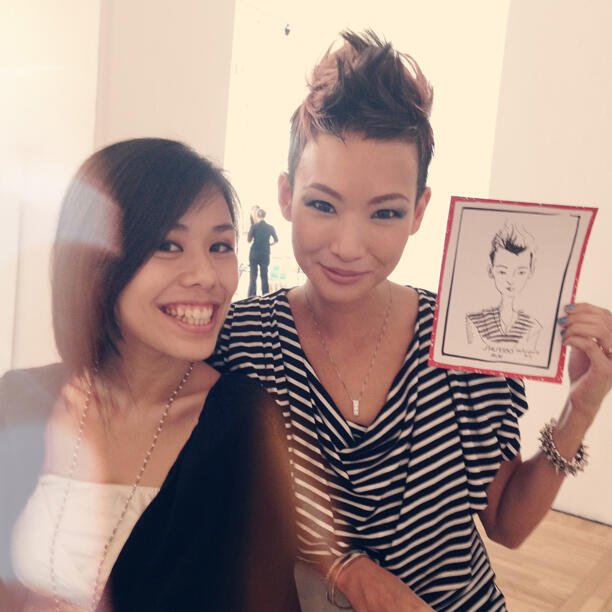 Look at my uncanny caricature by Hsu Lynn! THANKS!!!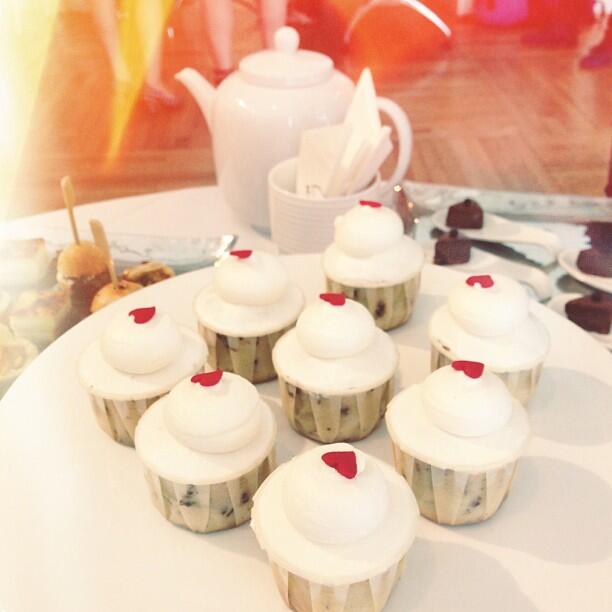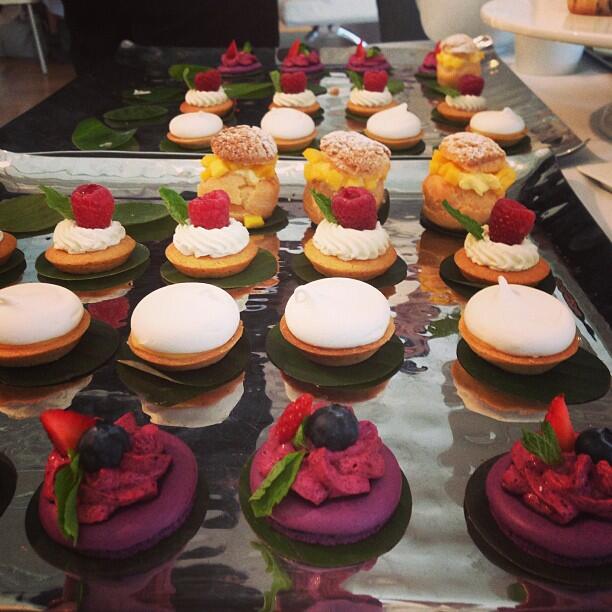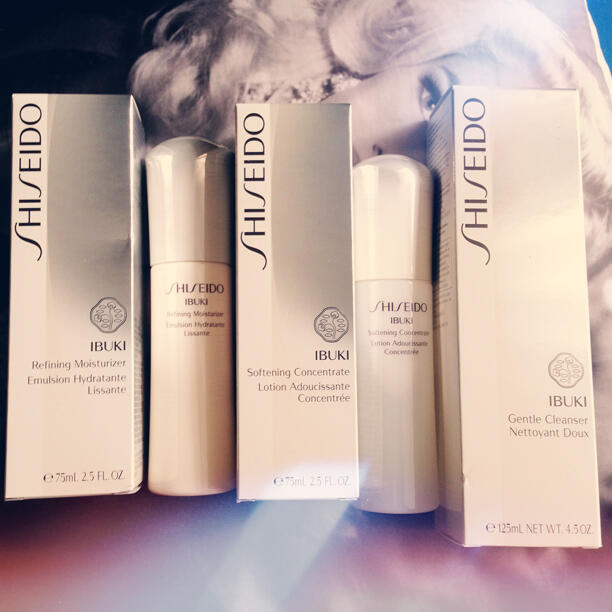 The range includes Gentle Cleanser, Purifying Cleanser, Softening Concentrate, Refining Moisturizer, Refining Moisturizer Enriched, Protective Moisturizer SPF 18, and Eye Correcting Cream.