I'M EXCITED FOR GOOD VIBES FESTIVAL!!!
I know everyone is looking forward to Smashing Pumpkins, but my main choice that i MUST CATCH is Modest Mouse! God the number of times i've listened to their albums and songs over and over again…
I'm so excited i'm gonna post a vid here! HEEEEEEEEE
Ok ok i'll post one for Smashing Pumpkins too, i did grow up with them!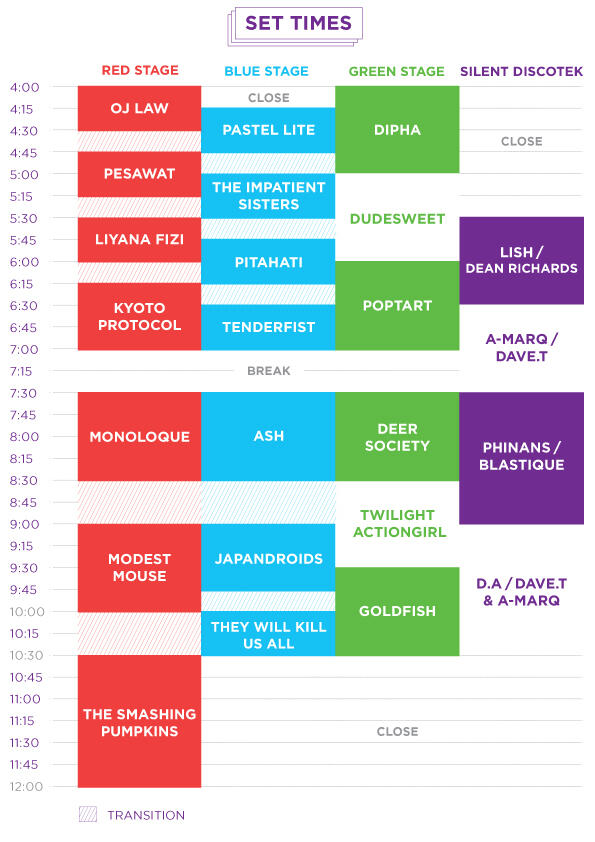 I'm gonna go early cos i wanna catch The Impatient Sisters! Then Liyana Fizi or Dudesweet, then Kyoto Protocol for sure, it's gonna be a great day!!!