I went to Bangkok to source for things for my upcoming online store… and i daresay i have found my superpower!
I really think SHOPPING is my superpower!
I went alone for the first few days cos i needed to get things done before my girls arrived on Friday, and i'd take a long time buying stock cos i have to check each piece individually for defects and i don't want to make them wait (not like i would make them anyway!). So i flew in on Tuesday and stayed in a hotel with big floorspace so i could sort my stuff out.
It was quite hectic. I would wake up at 9am, make my way to Platinum Mall, buy till 4pm, have my first meal then (i just didn't feel the desire to eat when i had to shop!), then continue buying till 7 or 8pm when i was getting tired. Lug everything home, start my stock count, break for dinner around 9pm, continue stock count and blog till 2am.
Then i'd do it all over again the next day.
The most power night was Thursday… cos i REALLY WANTED to finish all my work before the girls arrived, and ended up working till 5am. Felt a bit dead the next day but it was worth it cos we had a great weekend of bonding, childish bickering, shopping, massages, and partying!
FIRST, i really need to thank Tai Yong and the WONDERFUL Thais he introduced me to, who took really good care of everything we girls needed to make our trip so much better than we expected!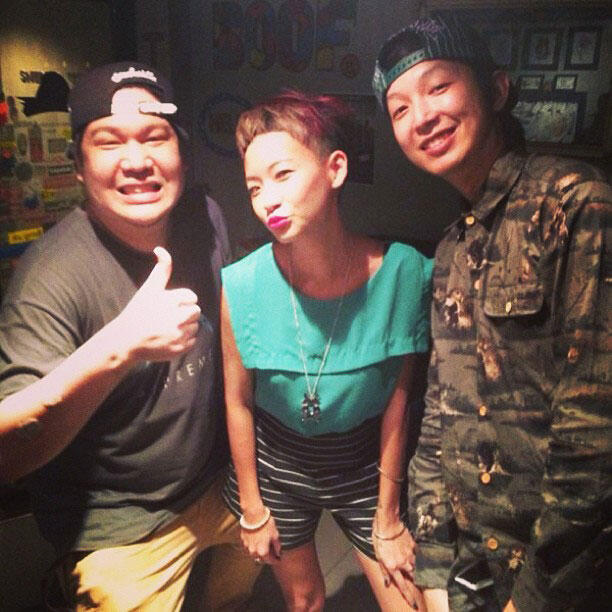 With Patch and Ball aka DJ Monster P and DJ Ballistic of CMYK Party!
Kop khun ka!!!
Ball has a shop in Siam Square called Sneaka Villa so pay it a visit when you're in Bangkok! I saw some really cool shit on his online store at www.sneakavilla.net. You can stalk them on Instagram :p Patch @heartbreakkidz and Ball @ballisticone.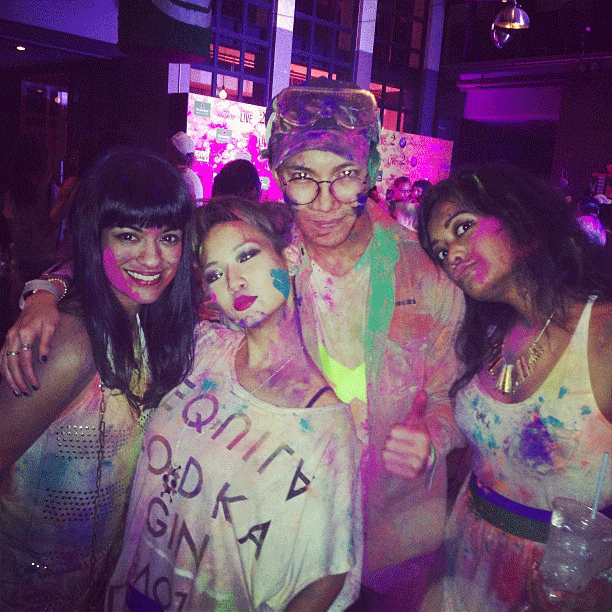 Thanks to Patch, i was introduced to Oak who got us all invites to the 2ColourCrazy party at Sonic @ Ekamai. He played that night and the girls told me they were all cheering on the dancefloor. I… don't remember where i was at that time!? Prollie throwing holi powder at randoms.
Starting from the beginning of our trip together, i checked into Phachara Suites first, while waiting for the rest to arrive on two flights. The hotel room was really spacious with a huge walk-in wardrobe (perfect for girls on a shopping trip!) but we all thought the staff could smile a bit more :p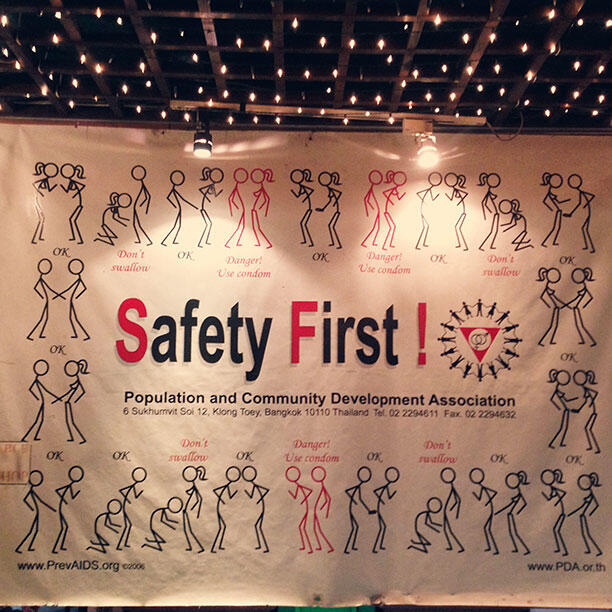 We went to eat at Cabbages and Condoms cos it was within walking distance of our hotel and none of us had been before. I know the place has been around for many years… and i'd say it's one of those places you go to once for the novelty.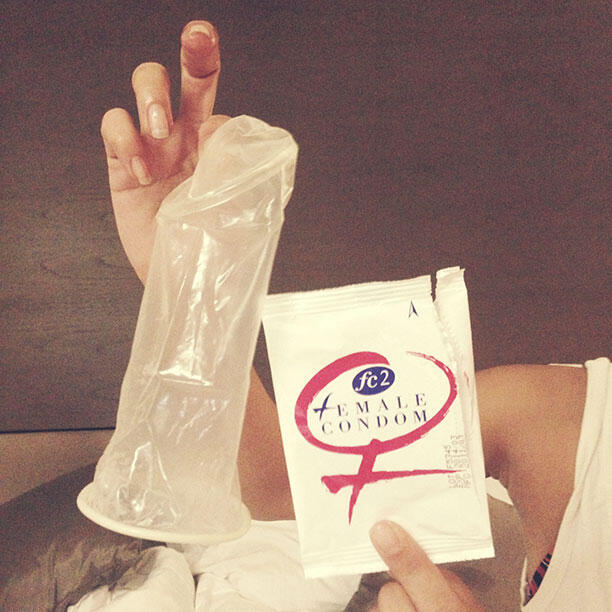 They gave us free female condoms and we opened one cos we've never seen one before. I did say, "Well, i'm not gonna try using it… who knows how effective it is!"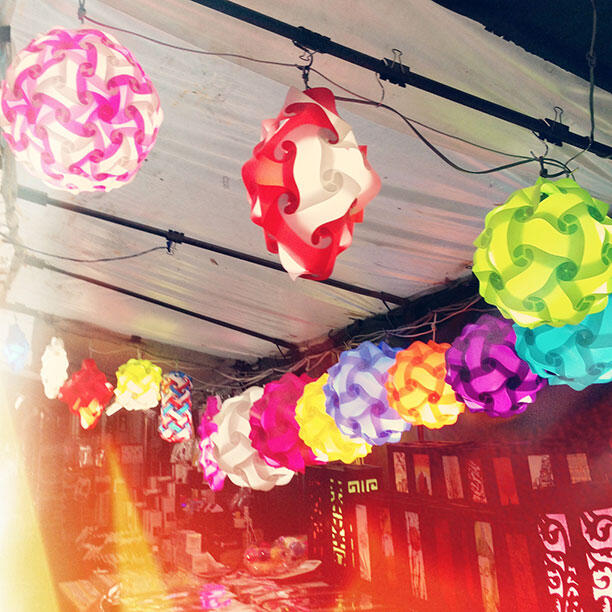 Pretty lights i wanna buy for our new house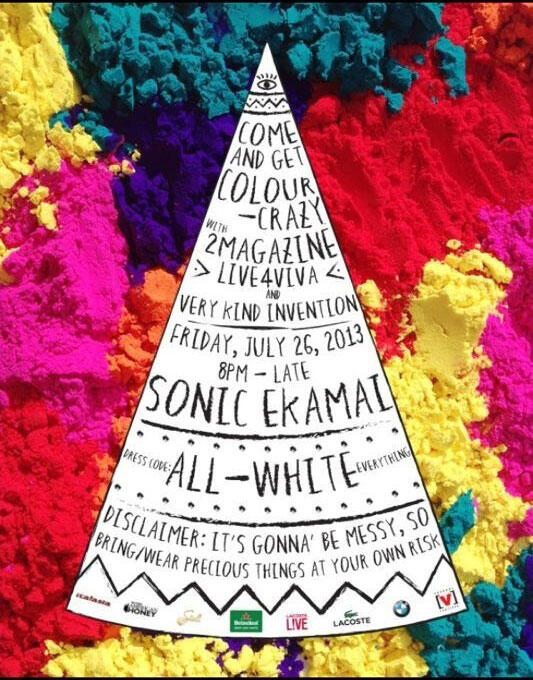 Invite to the 2ColourCrazy party we went to!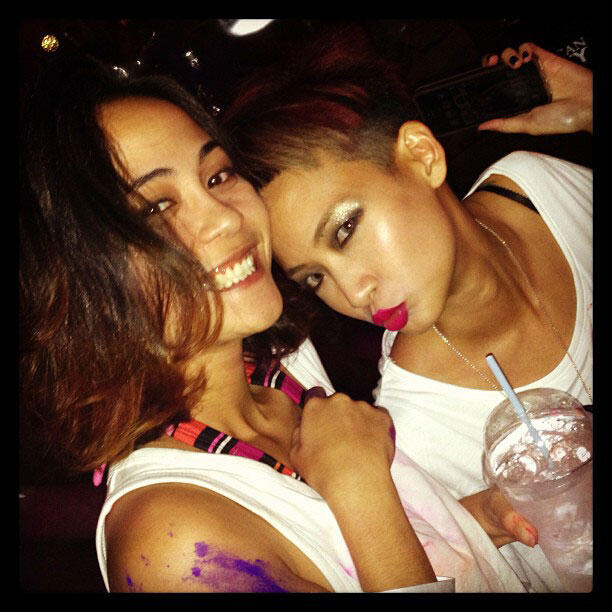 Stephy and i. I just noticed how SPARKLY my eyeshadow is in pictures! From Shu Uemura.
You know how it is with 5 girls… we took so long getting our asses there that it was 10pm+ when we arrived and we thought oops… hope it's not over…! cos everyone looked like they had heaps of powder thrown onto them already and the party seemed quite tame. We later discovered it just HADN'T STARTED for real yet!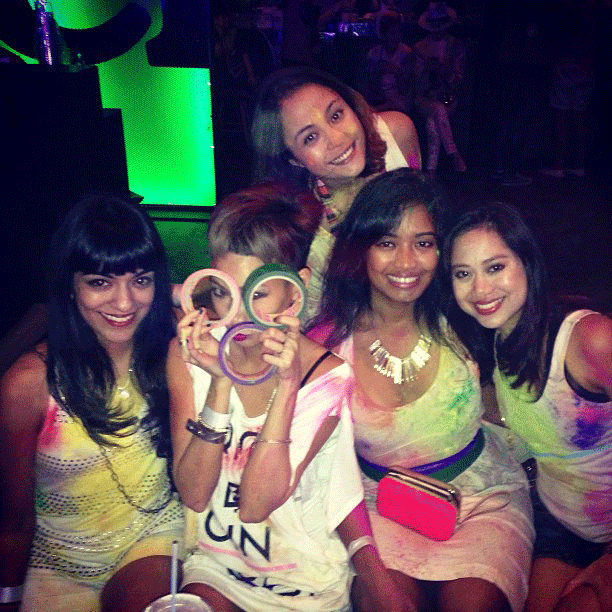 Aps, me, Steph, Tania, Tianna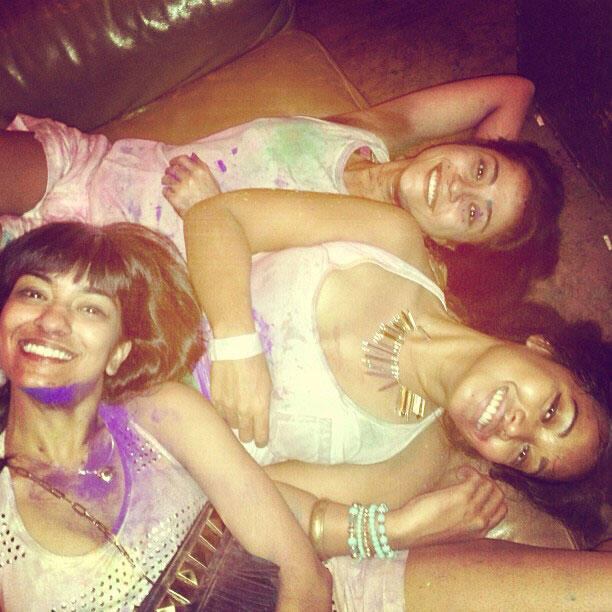 There were giant buckets filled with different coloured powders next to the stage, where we could fill our colour of choice into mini individual buckets with handles to carry around and throw at anyone and everyone! Efforts to avoid powder on one's hair was futile… after an hour you're like AHHH F**K IT! and just go all the way, rubbing powder into strangers who had white patches left on their clothes.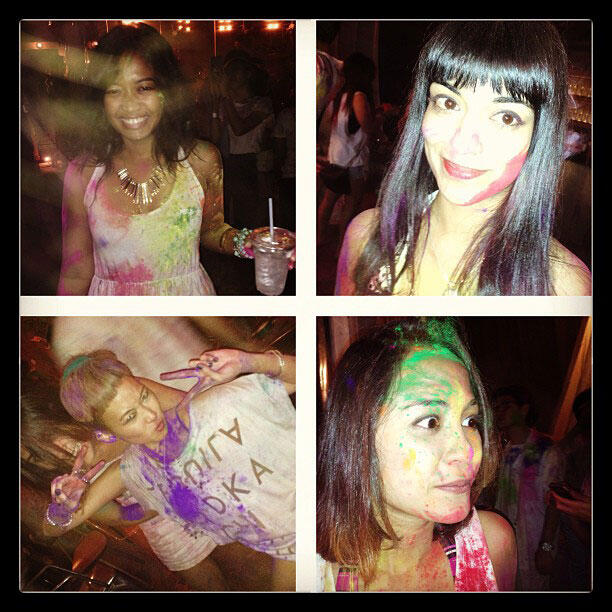 Most of the people at the party were Thai (we love it that way!) and the stage had a giant plastic screen covering it (so powder won't get at the instruments) with different bands going on to play indie and rock music! It was so fun to dance like crazy cos the floor was like a powdery rainbow beach!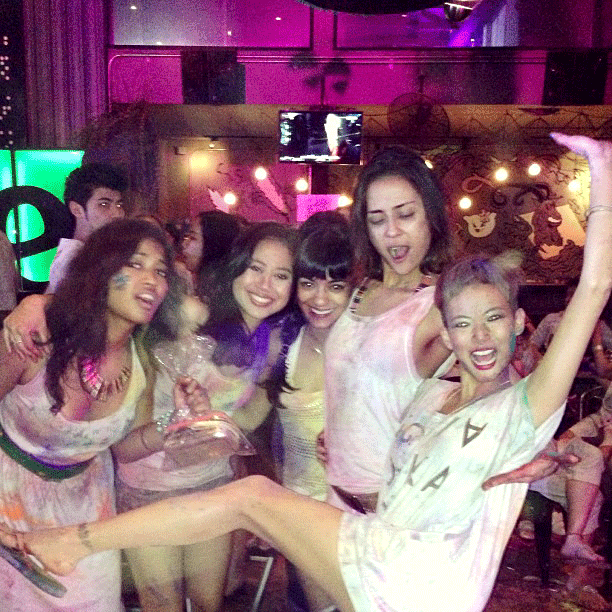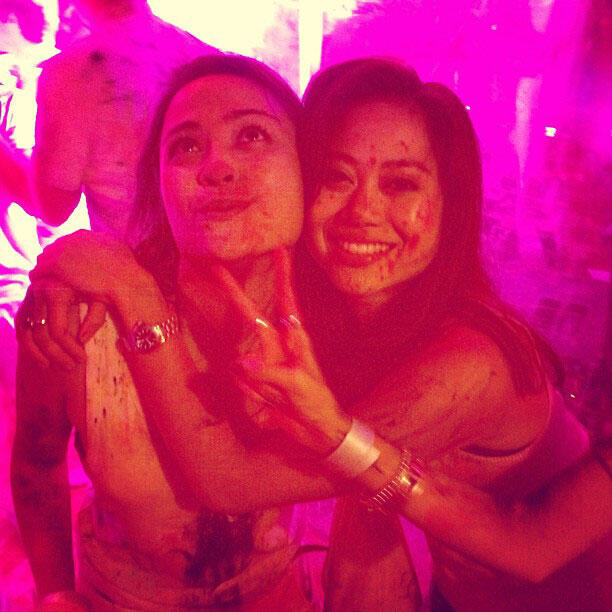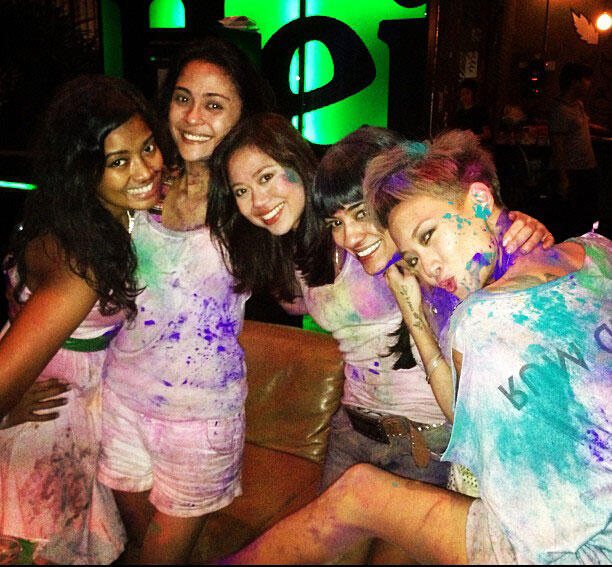 Stole some pix from Tianna and Tania, i didn't wanna get my phone all powdery!
When we finally went home, my dress was all GREY! Aps and i decided to leave first at i dunno, 2am or something. We were drunk and tired. Luckily we did cos if three drunk rainbow-powdered girls went into the white hotel room at the same time… it would have been too havoc. As it is, i convinced Aps that we should just shower in our clothes the moment we went in so we don't TOUCH anything!
When Steph came home, i was all clean and stood in the kitchen with one hand on my hip and the other pointing at the bathroom door, "Go into the shower NOW."
"But i'm eating a sandwich…"
"EAT IT IN THE SHOWER."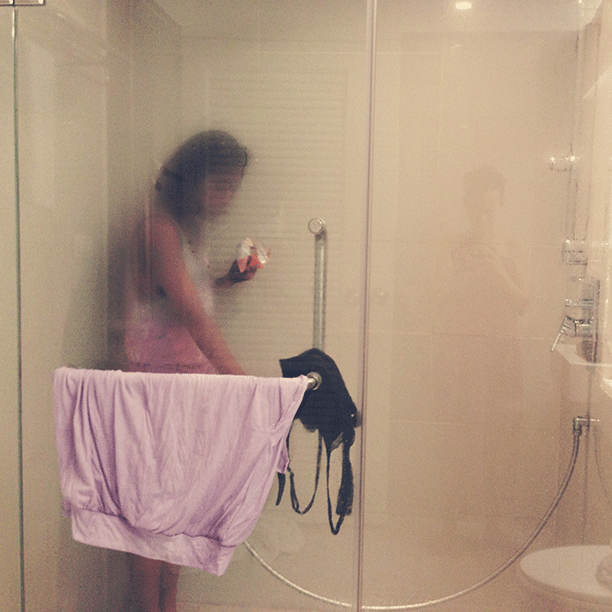 She said she felt like kena scolded like a small kid. Haha sorry Stephy.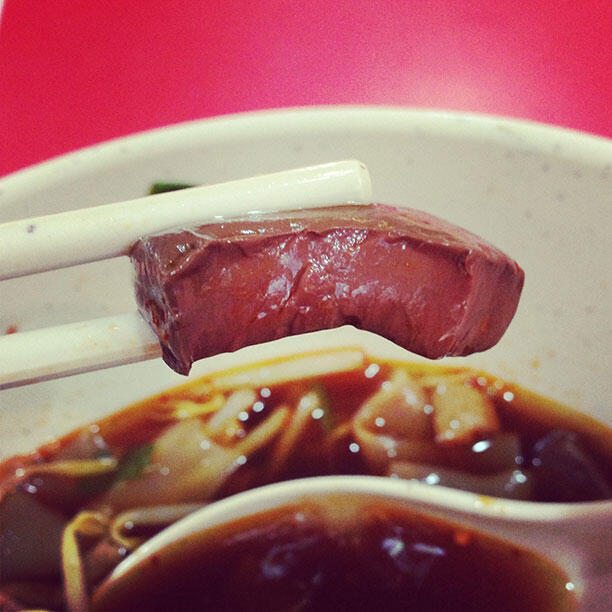 I love eating this terribly gross and probably unhealthy substance… pork blood! YUMS.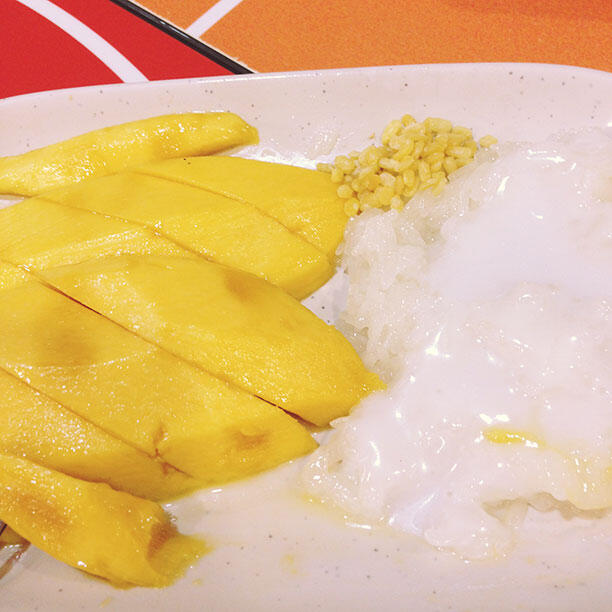 Mango stick rice is always a must-have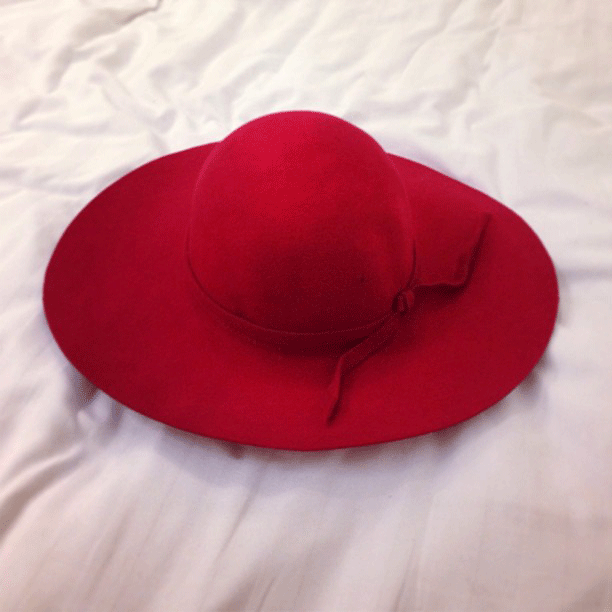 One of my favourite new buys! A RED FELT HAT that can be folded into my travel bag!
We shopped all of Saturday,
went home and had a fashion show of everything we bought,
had room service for dinner to save time (i had fresh garden salads two nights in a row for dinner cos i'm trying to lower my meat intake when possible),
then got ready to go out to a bar.
We didn't wanna go clubbing anymore cos… we just couldn't! One night was enough, we just wanted somewhere we could have a drink and talk to each other.
Went to Iron Fairies in Thonglor, which consisted of multi-levels of tables to drink and eat. It was PACKED when we got there and luckily, got a table when some people left on the top-most level where it was less loud (for us to hear each other) and we could see the band as they performed.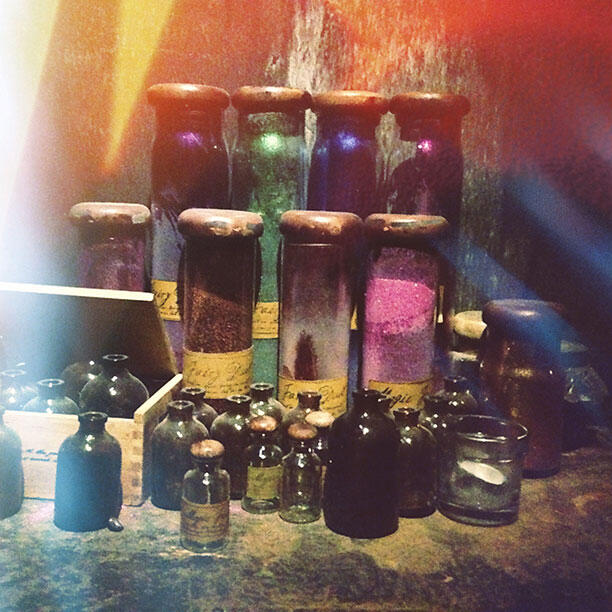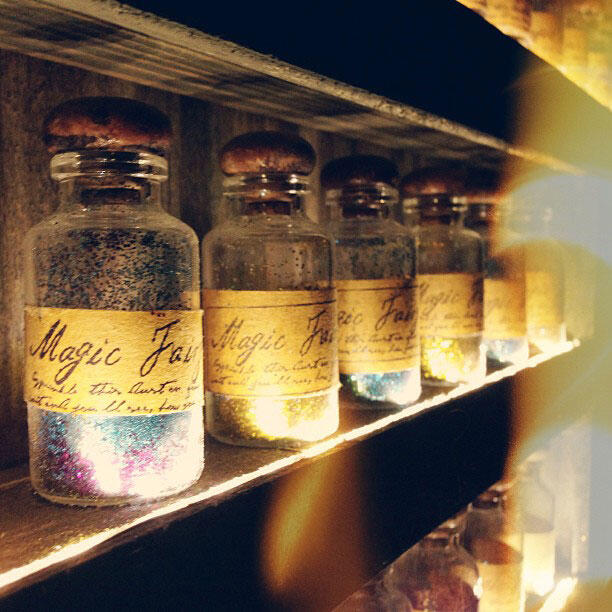 The whole establishment's walls are lined with shelves upon shelves of "fairy dust" aka glitter :p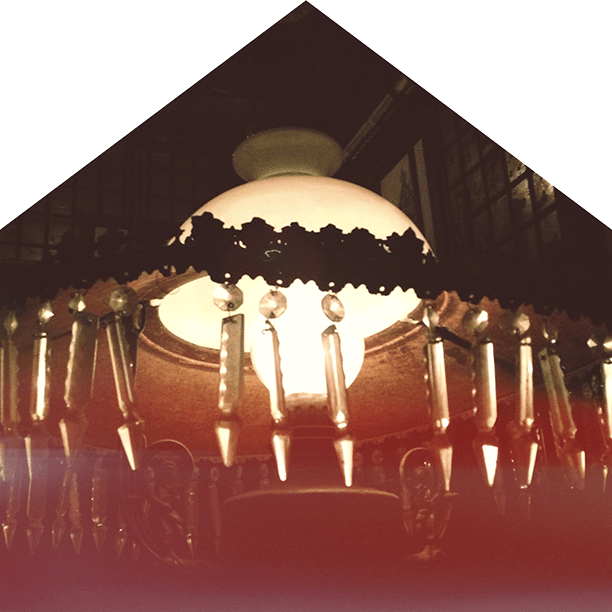 A magnificent lamp Steph and i thought possible to swing on.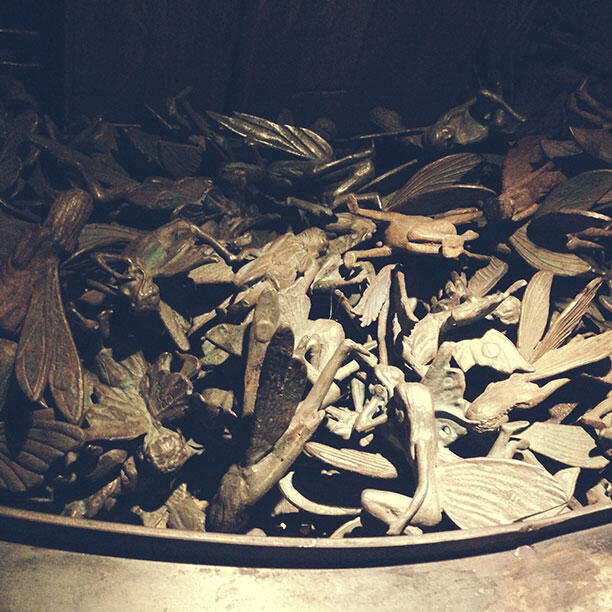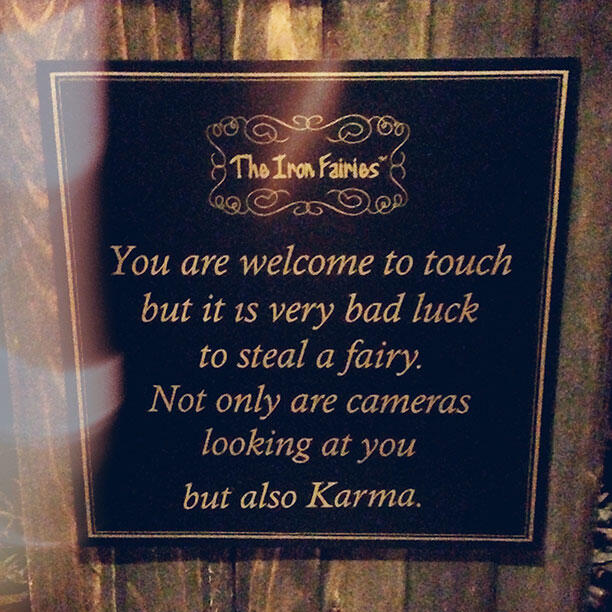 That's what i tell people whom i let try clothes on at a flea market cos they're surprised i risk them running off with the pieces.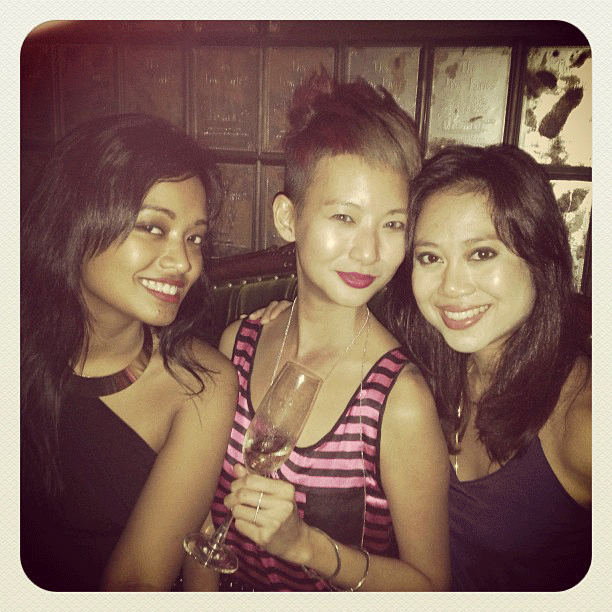 Tania, me, Tianna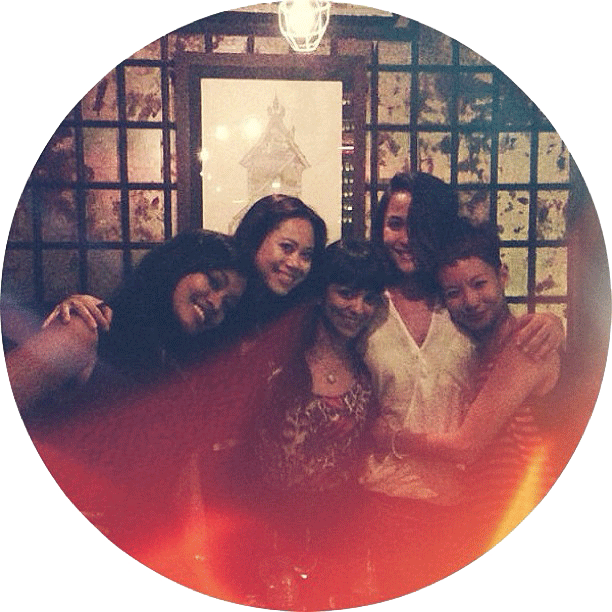 Us 5!
After Iron Fairies, only Steph and i continued partying till 5+…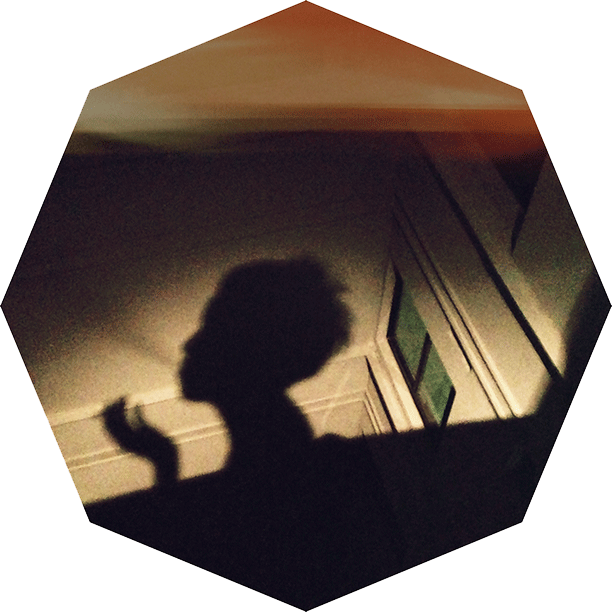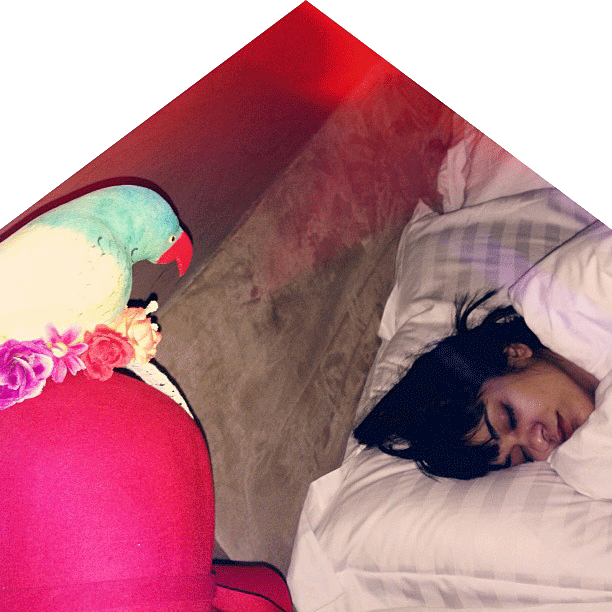 I AM WATCHING YOU APSARAHAHA
Aps thought this funny parrot headband i bought was atrocious, and it was Steph's idea to put the parrot somewhere where she would see it staring at her when she woke up. I put the plan into action cos Steph was afraid she'd laugh too hard next to Aps and wake her. Plan worked cos Aps woke up around 7am, spotted the parrot and felt like kicking me (i was asleep next to her).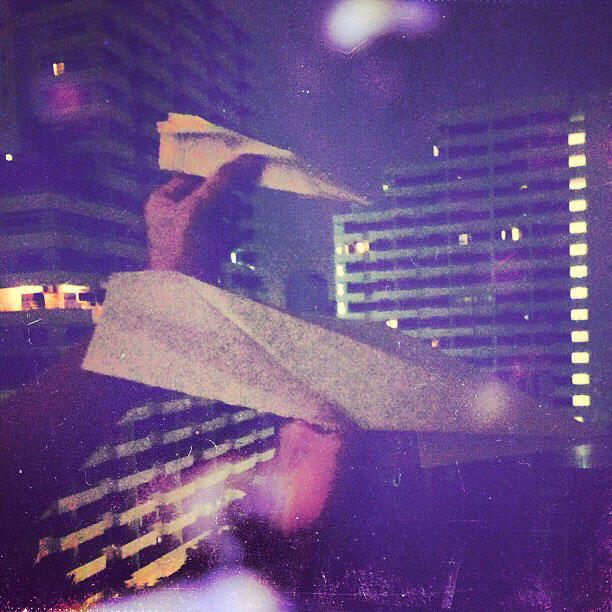 Steph and i also organised late night plane missions to land in a rooftop garden across us.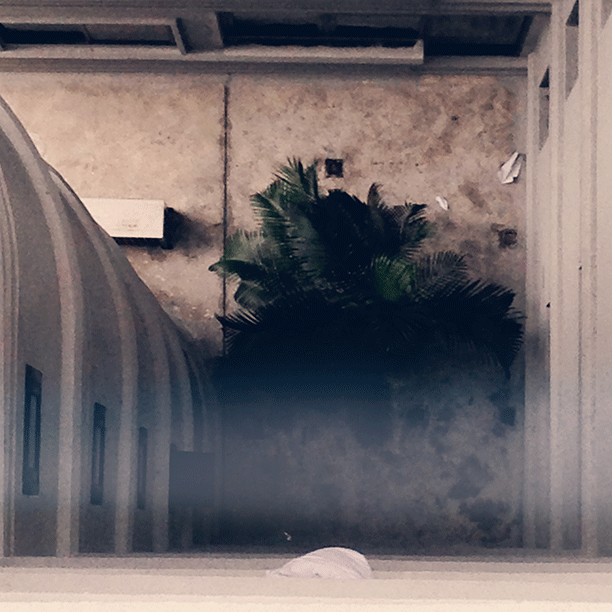 Failed missions the next morning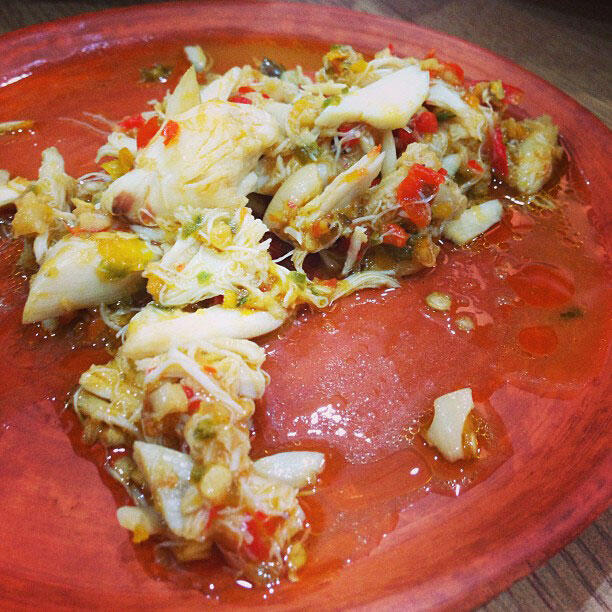 For Sunday lunch, we met up at Green Chili in Zone 2 Chatuchak Market. Cecilia and James introduced the restaurant (which serves kampung-style Thai food) to me when i was in Bangkok last June.
Shopped all day in Chatuchak, and tried to find a massage spa around 5pm.
Urban Retreat was fully-booked,
as was the spa across the road in Terminal 21.
Lesson learnt: Make a reservation especially if it's on a weekend!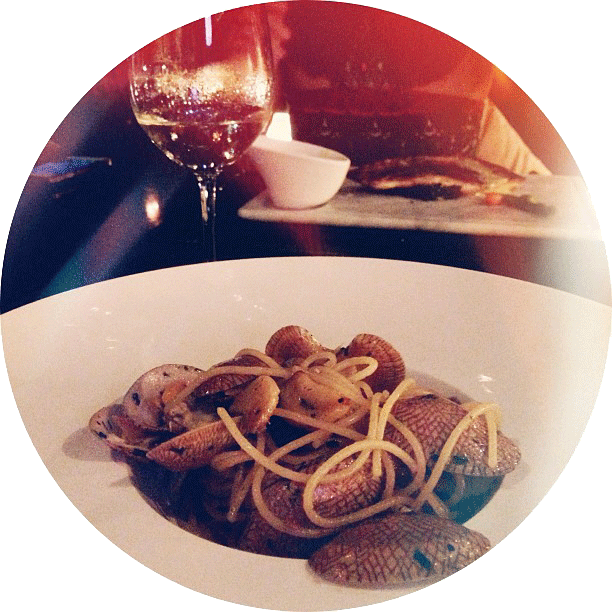 Dinner on the last night,
before we went home and endured the gigantic feat of packing.
I had so much stock to pack as best as i could to carry everything home,
and they all helped me sort everything out! :*)
I was on a 6am flight home (it was the only flight MAS had for that day and i needed to be back on Monday!) so i stayed up partying (what else could i do since i had to leave the hotel at 3am…?). Went to the airport alone, checked in bla bla bla, gate was still closed so i just sat on the chair and fell asleep. Woke up in a jolt and thought BETTER SLEEP IN THE PLANE instead of missing my flight just cos i fell asleep at the gate! Would have been such a fail.
I managed to buy a pair of Raybans in 10 seconds flat cos i liked how it reflects pink and yellow! There's just something about Raybans that is timeless to the core.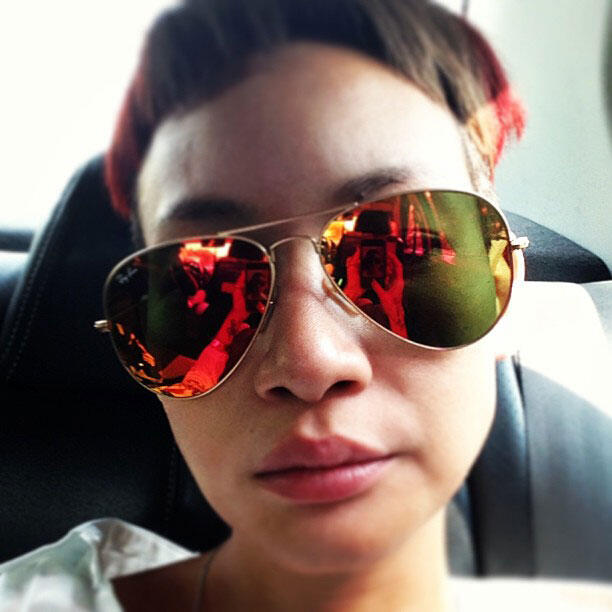 Well, after buying that in duty-free, i found out about all these airport scams that Bangkok has been having lately, so i'm gonna be real careful when i pass through there now! Read about it on this BBC news report *here*
I wouldn't say don't go to Bangkok… cos there's no place like Bangkok in the world and i'm so glad it's close to home! Just be safe and be careful!
Other than that we had such a great trip… that we've all sworn to make it an annual occurrence for whoever can make it for henceforth!