I've recently been wondering whether i should be eating less meat or SOMETHING (i don't know!?) so that my allergies will clear up. They're still running angry red and rampant on my limbs and body 🙁
Overall, i DO think i eat quite healthy and well... i have a balanced diet of everything, i don't deny myself cravings, yet i usually opt for fish and veggies and carbs. ANYHOO, i thought i'd better put up a food blogpost before Ramadhan hits and i'd feel kinda guilty if i posted it up during!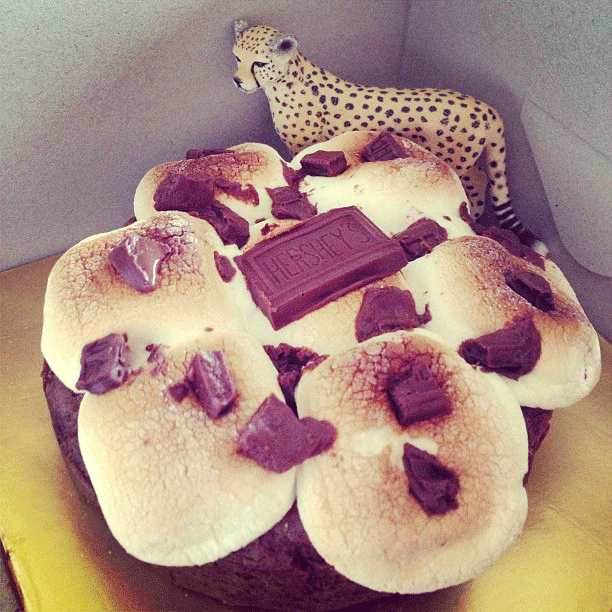 I went for lunch with Aishah and she was so sweet to give me a belated birthday present of a toy cheetah, and a s'mores cake that she baked herself! She said she didn't know what to give someone who already gets so many beauty products and clothes and i told her that what she gave me was just PERFECT! It's made with love! 😀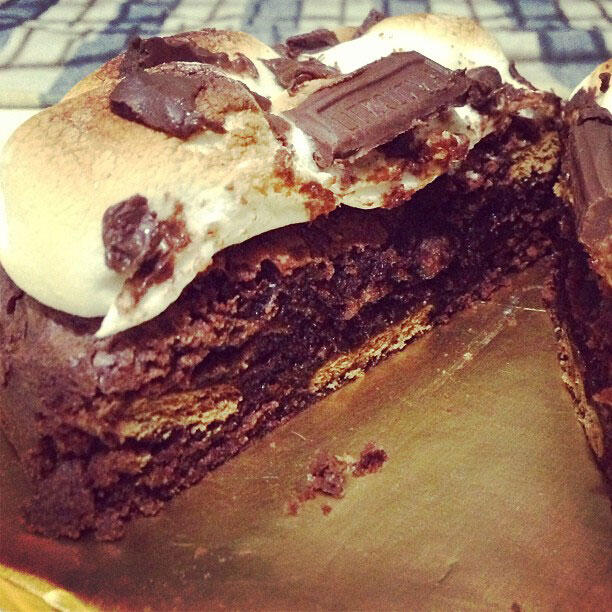 Clem was very happy that night i can tell you that!
Aishah is the baker behind That Last Slice.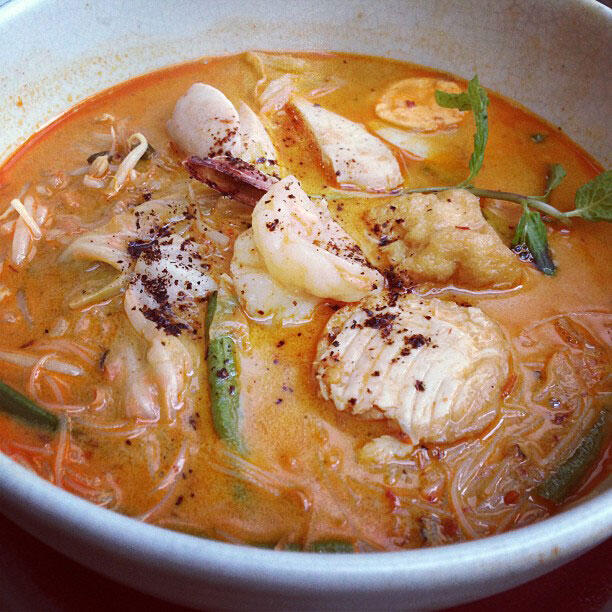 We had lunch at House + Co. in BSC, which serves my favourite curry laksa (in the category of restaurant environment!) It's a massive portion of thick flavourful spicy soup.
+ + + + +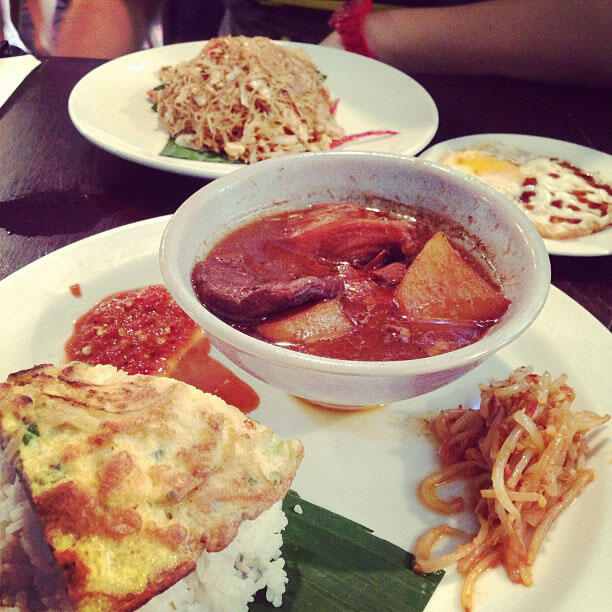 An awesome place for baba nyonya food is Lima Blas in Changkat. That day i had ayam ponteh cos the laksa sold out -_- Ayam ponteh was still so good tho!
+ + + + +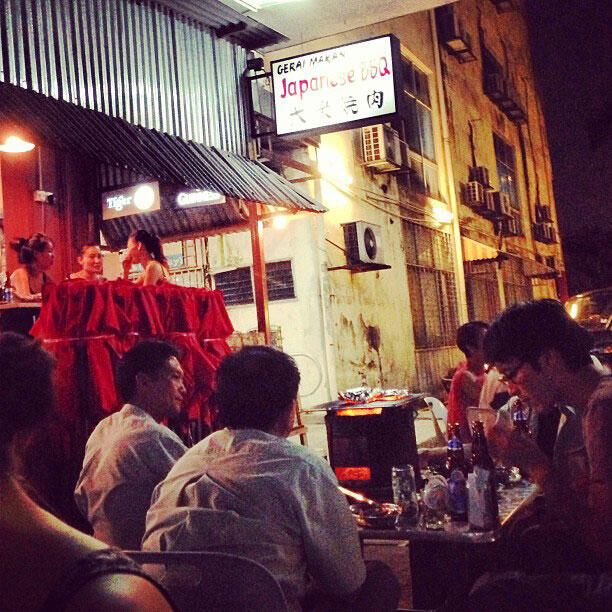 Cammy & Kenny finally took us to this Japanese BBQ place in Taman Desa which they've been calling their Japanese mamak, cos it's just chairs and tables in the middle of an alley with personal BBQ fires for you to cook your meats on. It's quite cheap too, with most of the dishes costing RM5-RM10. Their Japanese risotto LOOKS like vomit BUT TASTED GREAT. (< Clem is the one who said it looked like vomit). You can read more about it on KY's blog *HERE*.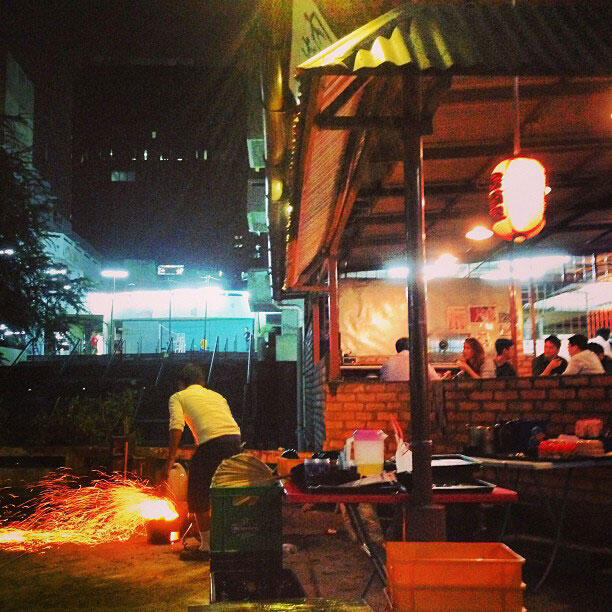 + + + + +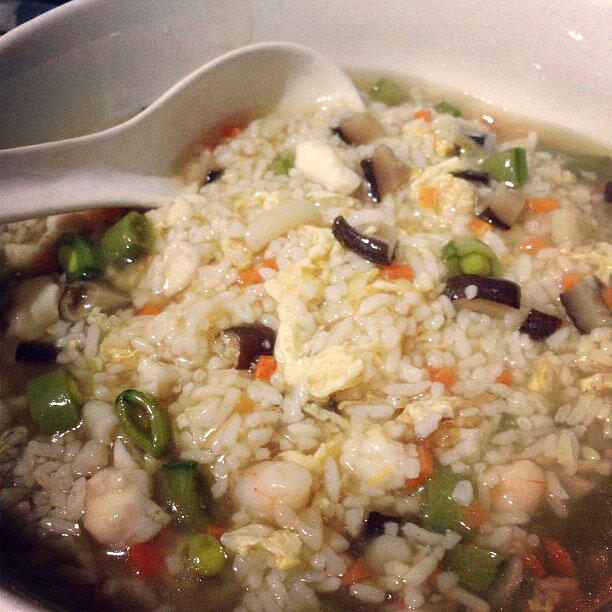 My favourite comfort food right now! Only prob is it's real far from where i stay -_-
Hong Kong fried rice with gravy from the Chinese restaurant downstairs in Starhill!
+ + + + +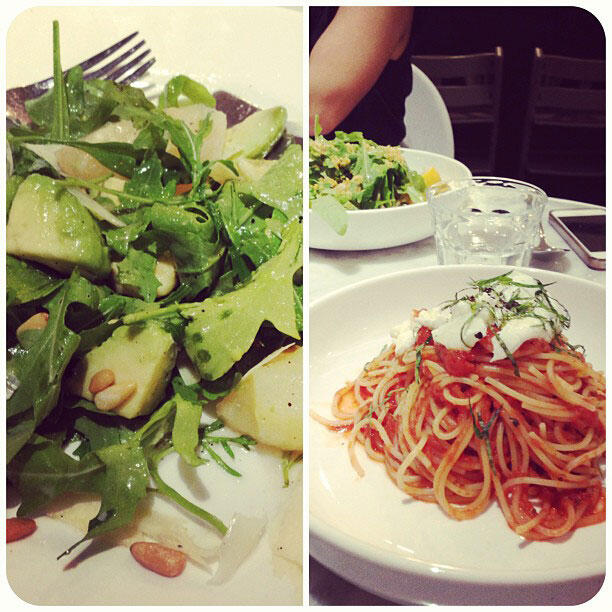 My two regular dishes at Botanical BV2 - pear and avocado salad, and tomato and buffalo mozzarella pasta
+ + + + +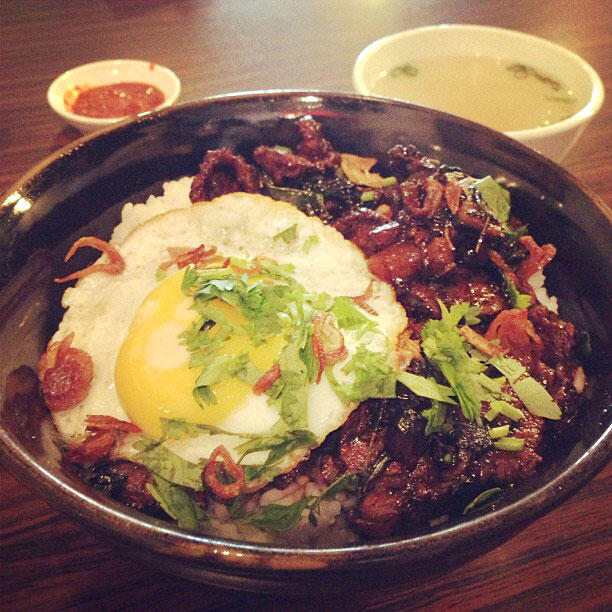 Besides the spicy beef nissin noodle soup i ALWAYS order at Fat Spoon, i've started craving the Moo Moo Rice Bowl on days i feel extra hungry!
+ + + + +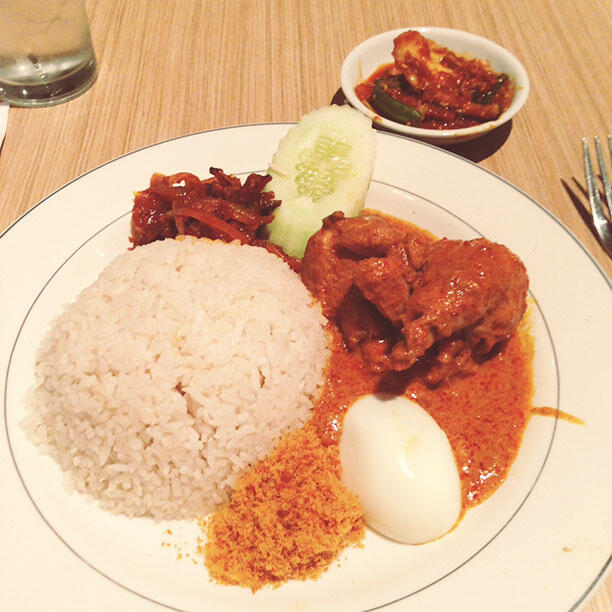 It's amazing how crowded Madam Kwan's still is after so many years! I can't deny that i love their nasi lemak and still return to have it at least once a year!
+ + + + +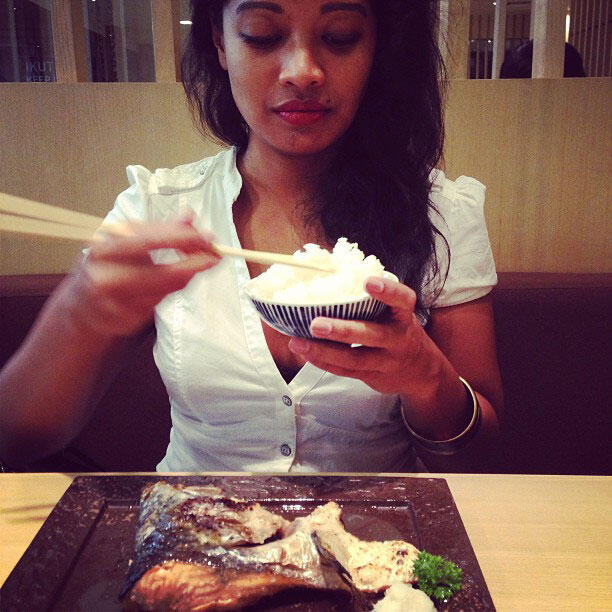 Tania and i had dinner at Rakuzen.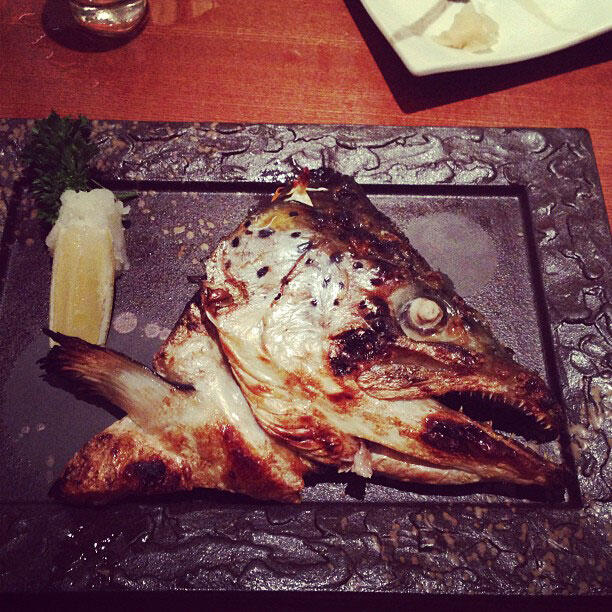 Salmon head is RM16 there. Tho i must admit it's an effort to eat while socialising... i don't think i'll order it again just cos it's easier to eat something else while talking to people!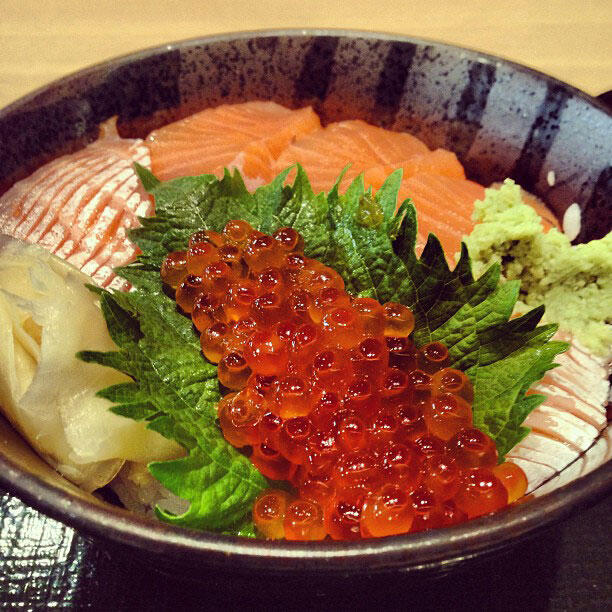 Like this for instance XD
+ + + + +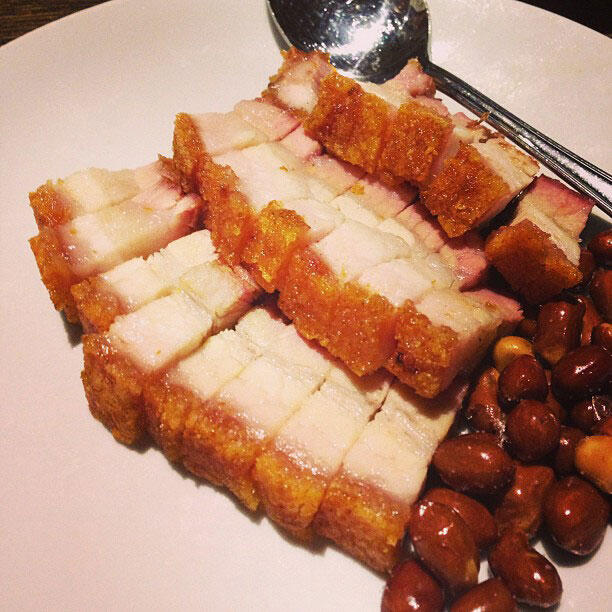 Siew yoke at Reunion Mmmmmmmm
+ + + + +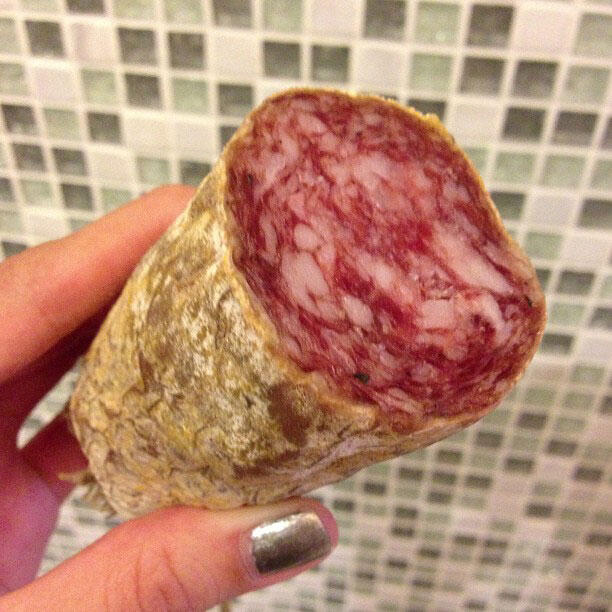 I'm so sad my truffle saucisson is almost finished, but by damn that was one of my best buys in Europe!
You could really TASTE so much truffle in it and the saucisson texture was smooth, silky, soft and oily MMMMMMM
+ + + + +
Stuff i've been cooking at home: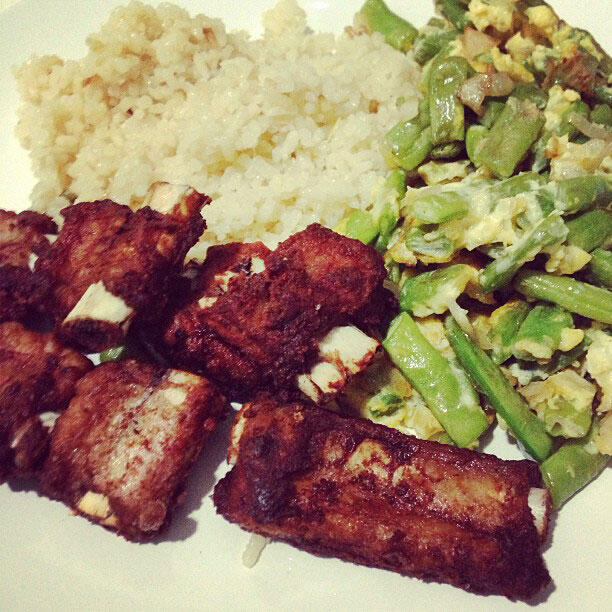 Pork ribs marinated and deep fried. My mum's recipe. Clem LOVES THIS. I've only recently started to perfect it the way my mum manages to get it just right.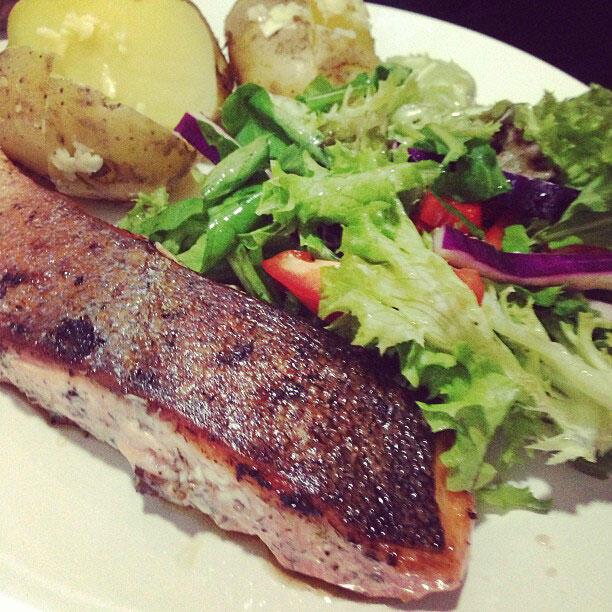 Had some pan-fried salmon during those hazy days cos they said oily fish was good for you then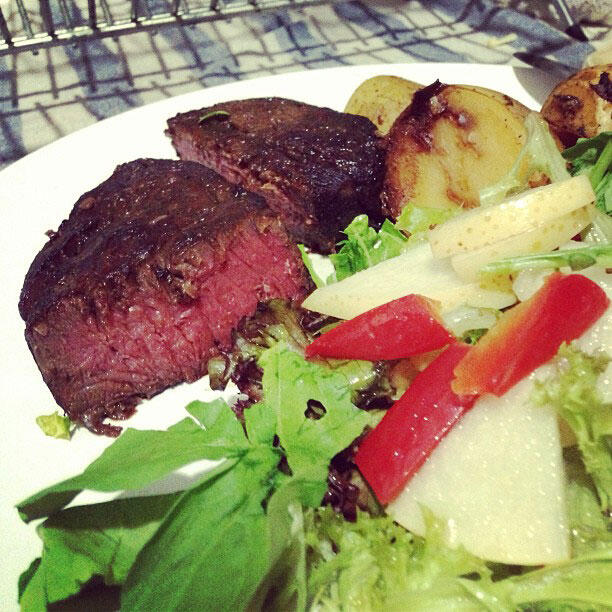 The other day i marinated tenderloin for two days. It looks great in the picture but i personally found it a bit too salty, think i chucked in too much vinegar or something. Bah. I still feel tenderloin is best eaten fresh and pan-fried to medium rare, or as a steak tartare.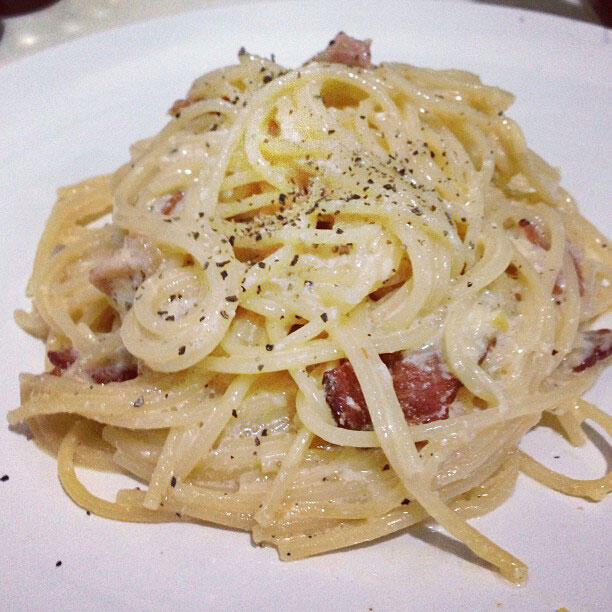 I did carbonara the way Claudia's dad, James, taught me how! With no cream and beating the egg whites stiff.
I made chicken rice the other day. Cheated by using one of those box packs but it still required a fair bit of effort! Clem loved it. I'll prollie try to do it again, the PROPER way when i have more time to spare.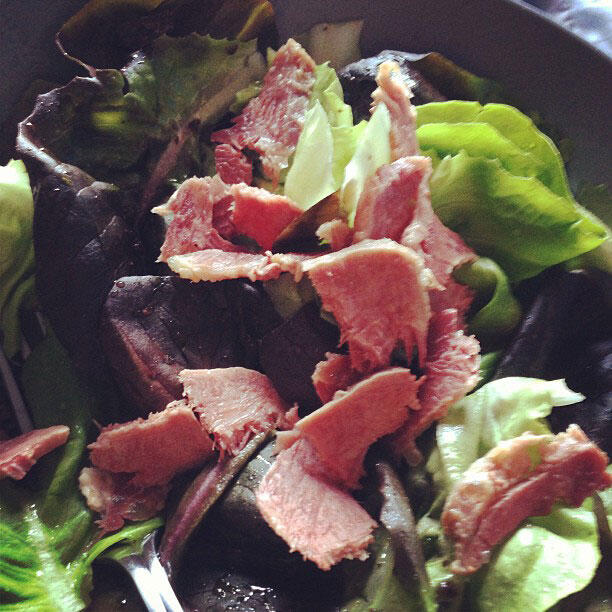 Chucked in ox tongue i bought at Village Grocer into my salad. Balances out the goodness of salad with a bit of sinful cholesterol :p
+ + + + +
Not food, but food-related pix...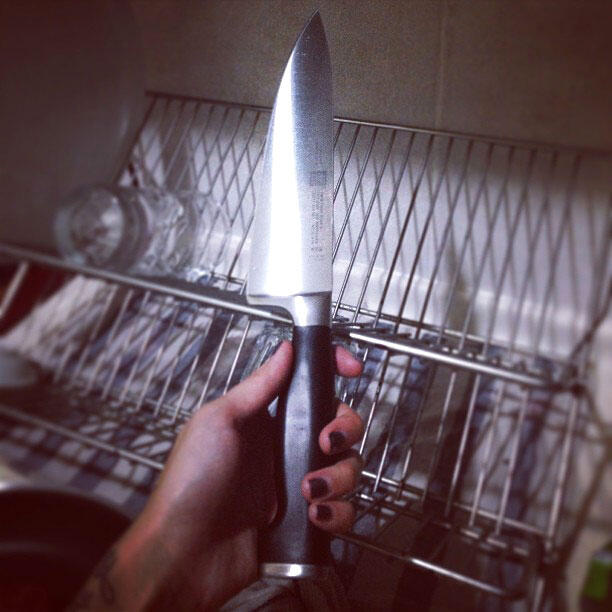 Currently my favourite and sharpest knife in my kitchen. Thank you so much to Tai Yong for getting me my first Henckels for my birthday... I don't know how i'm gonna top this present!!!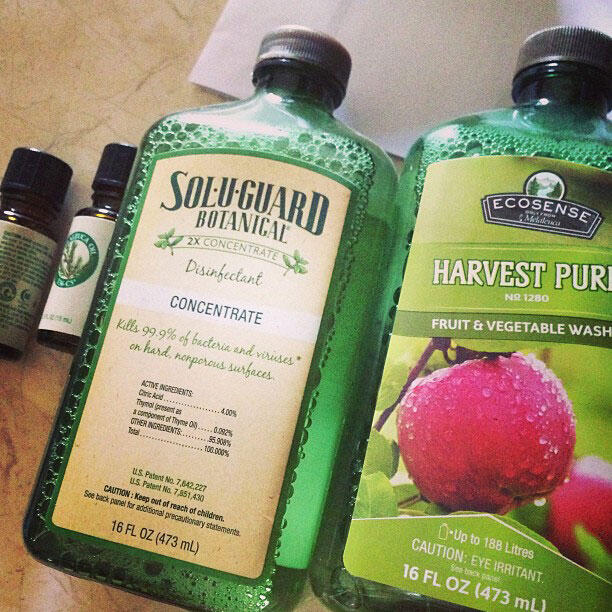 I recently bought some Melaleuca products for my mum and i. I'm using this fruit and vegetable wash, and Sol-U-Guard - which is a natural disinfectant that kills all bed, dust mites, ticks, head lice in kids, etc. The selling point to me is that it kills DUST MITES and after watching some documentary of them, i see them as invisible little critters that ARE there and since i don't own a Dyson vacuum cleaner, this will have to suffice for now!
If you're interested in green products, Melaleuca has been promoting theirs for 28 years. I buy them from my friend Wilson cos he has an account with them. People were asking me on Instagram so here is his email in case you wanna get 'em too: wccw75@yahoo.com