The ever-talented and driven Linda has officially launched her Yes Totes!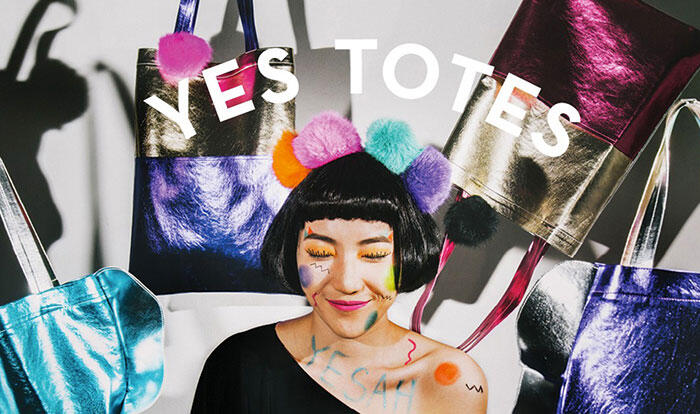 Watch why and how she produces these designer tote bags in her vid >
[
YESAH: The Making Of Yes Totes
from
YESAH
on
Vimeo
.]
I already bought mine weeks ago when it debuted at the Blueprint Tent in SG 😉
You can get yours on Linda's online shop: www.yesah.net
Went to get my hair done today, which made me feel a LOT better. Been battling these damn allergies (i kid, i love you! i have to say i love you to my allergies cos i believe i can heal it with love?) which have spread all over my body and i've been to the hospital twice this week already.
Needless to say the allergies have been making me feel really ugly, but thanks to The Met, i feel my self-esteem and mood lifting considerably.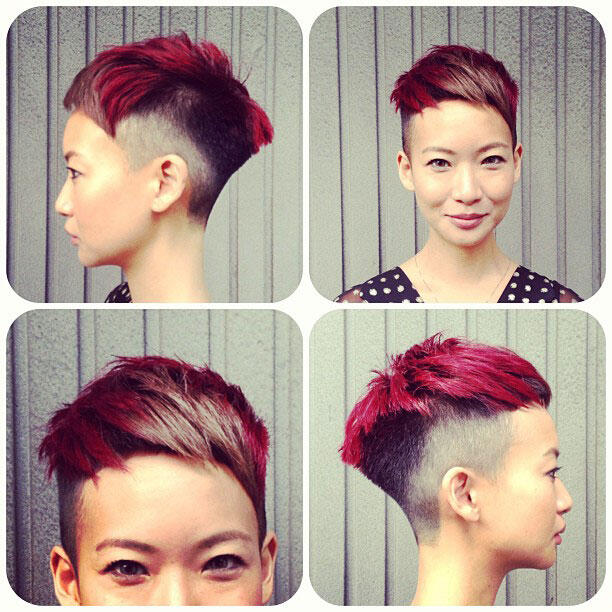 Cut by Alex, and colour by Teng @ The Met, Parkroyal.
I wouldn't have minded going back to the hairstyle Alex just cut for me a month ago (especially since i got so many compliments from it), but he had other plans and i let him take full reign of my hair cos i trust him.
Watching him measure partitions, pin back hair, and cut in various motions cause me to conclude that he's a true artist at work. I've had my hair cut by MANY hairstylists and to me, Alex is still the BEST at short hair. He manages to recreate something new and surprising every time, just when i think i've tried every short style there is possibly to try!
If you can see, there is a short fringe *underneath* the jagged fringe, so i can style it in lots of ways.
I told him i'm like a convertible Barbie. Well, punk Barbie maybe.
+ + + + + +
Some pictures of outfits i never got to posting... >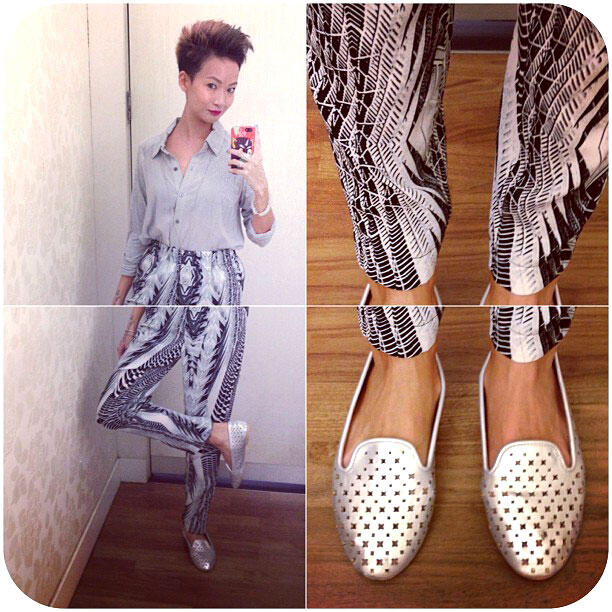 top; f21
pants; h&m
silver shoes that i can't seem to stop wearing with everything; naked kimchi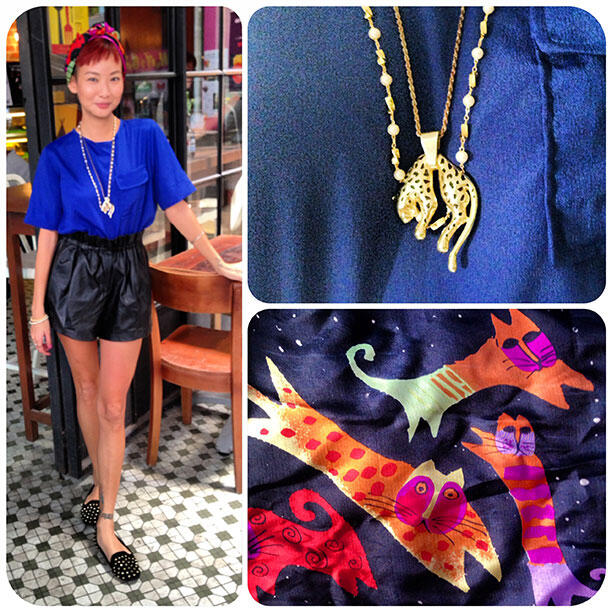 blue top & pleather shorts; azorias
cat silk scarf; shanghai
shoes; topshop
leopard necklace; me & zena @ the saatchi gallery
pearl & gold necklace; oxoloco
+ + + + + +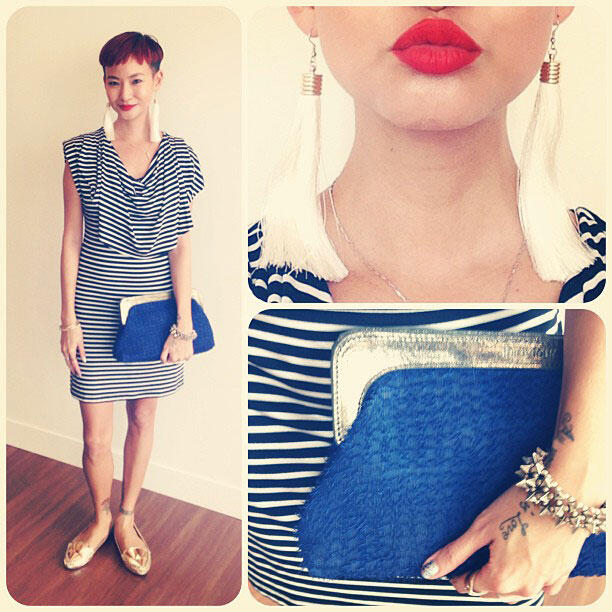 striped dress; lonely dream @ telawi square
blue laser cut clutch; thirtyfour
white fringe earrings; shoes shoes shoes
lipstick from Shu Uemura
+ + + + + +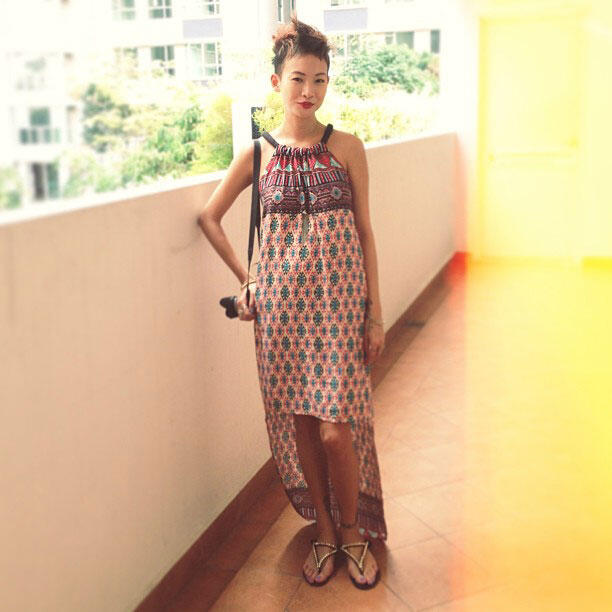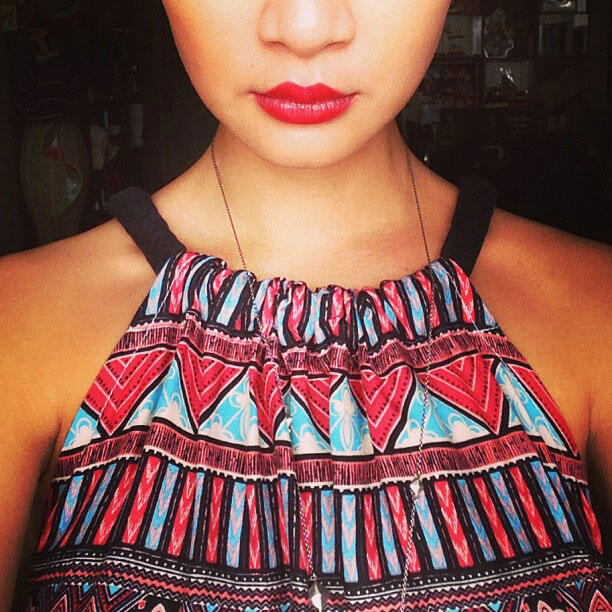 + + + + + +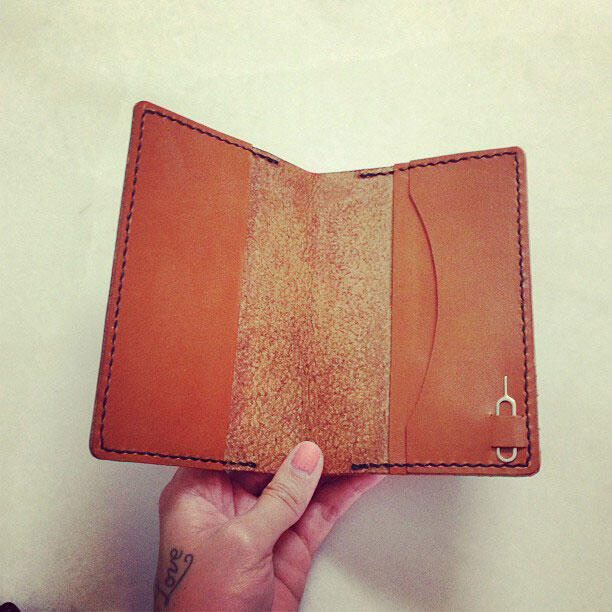 Oh and i just wanted to show off this leather passport holder my brother HAND-MADE for me!
I had to learn from his girlfriend that he took a leather-sewing class in Singapore for fun and started making stuff for us!
Super ace... he's so anal that every stitch is perfect! Now i know who in our family i can exploit... teeheehee