I've been a crazy shopper at Shu Uemura for many years… and the first time i met the Shu peeps, they were delighted to know that i owned almost every single cult product from their brand – eyelash curler, cleansing oil, lipsticks, eye shadows, foam base, skincare, eyebrow pencil, eyeshadow base… i had them all!
It was a very awesome moment for me when they asked me to be their ambassador this year 😀 Cos i am already such a Shu Uemura addict and know most of their products by heart!
If you want to know why i love them so much, do check out their promo areas they've set up till this Sunday only at 1 Utama (Oval Court) and Mid Valley (Centre Court).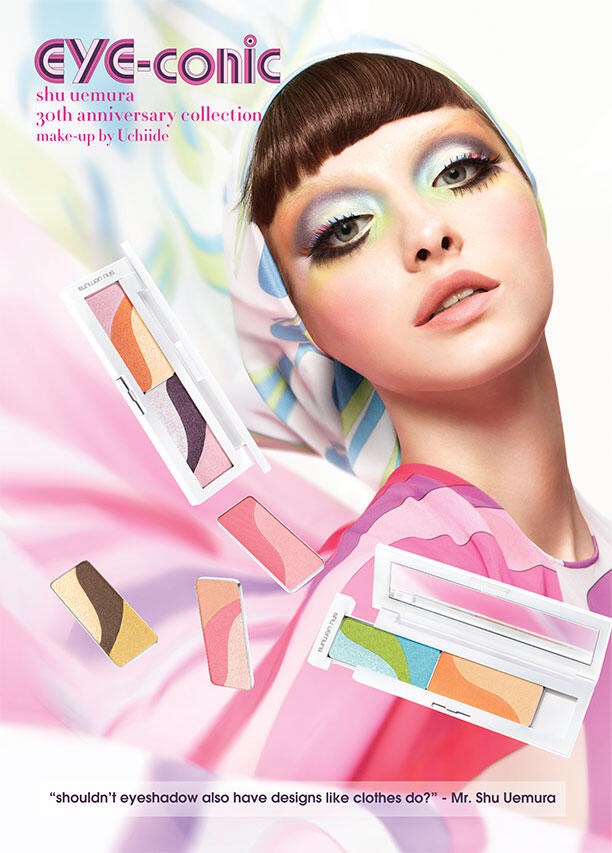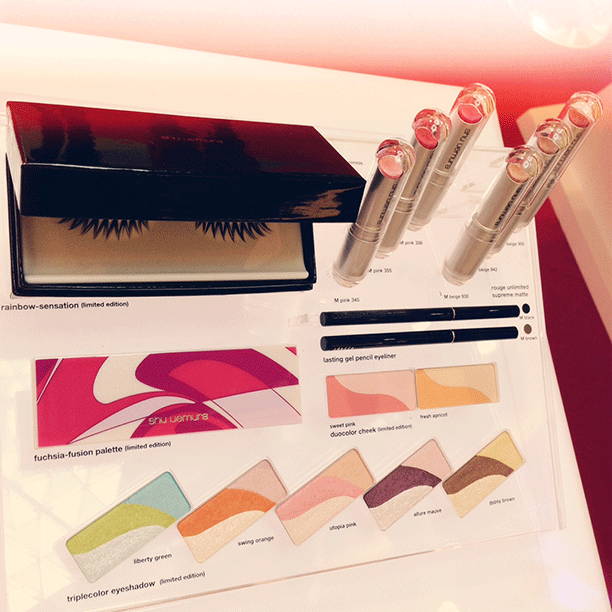 I popped by Mid Valley Centre Court this morning to say hi and have lunch with Christyn 🙂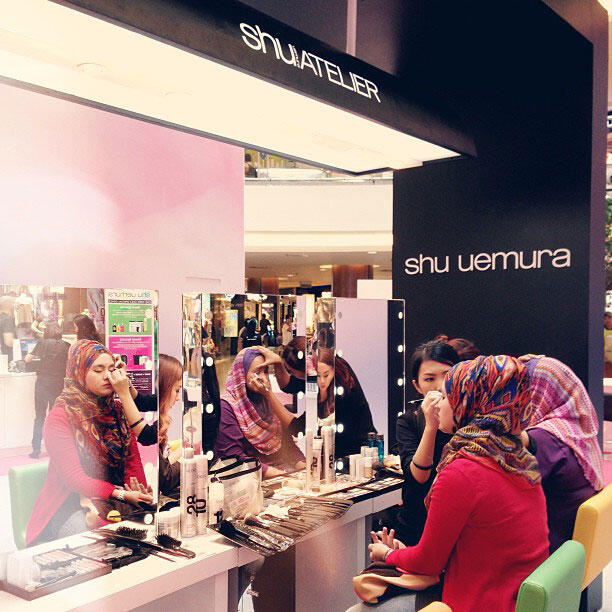 You can get a free makeover by Shu Uemura, and photo shoot by Leica (there are cameras there for you to have a look at too)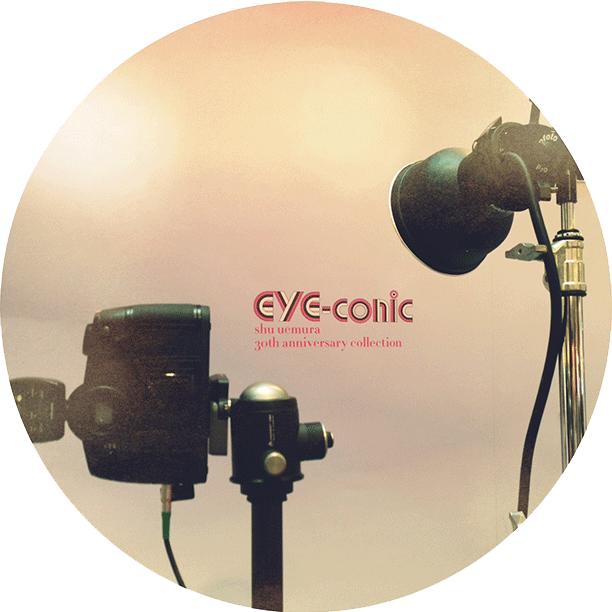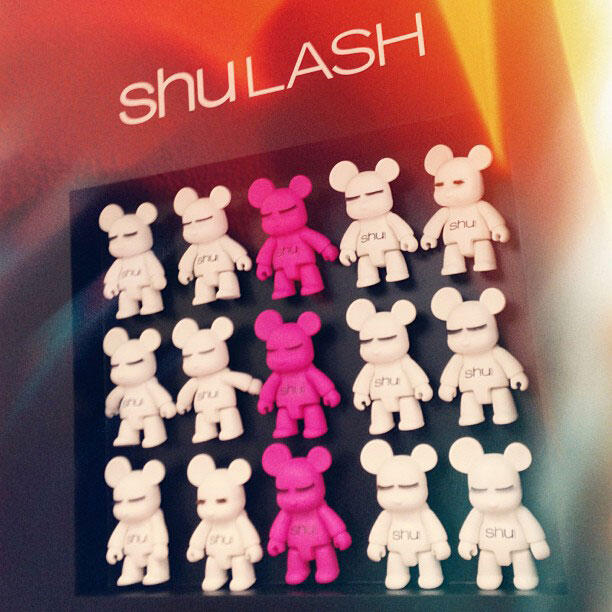 Who says toys can't be sexy teehee. Bears sporting Shu lashes!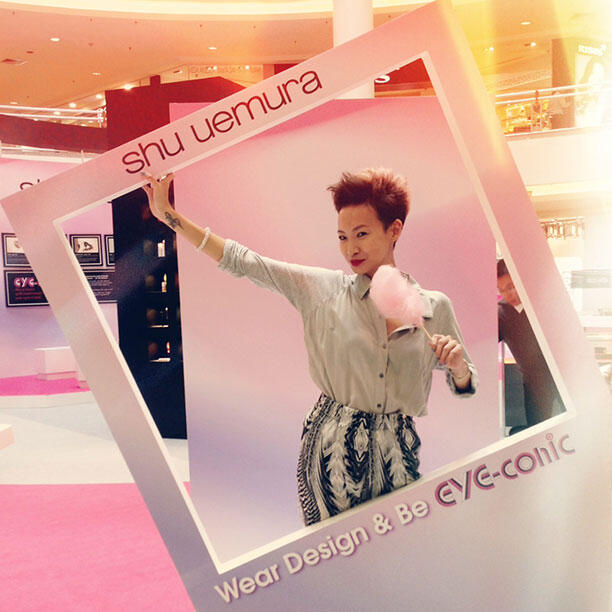 Posing at their Snap & Share photo frame.
If you do the same, you get a free 20ml bottle of cleansing oil for your efforts!
Share it on Instagram/FB and you get a chance to win RM500 worth of products!
Details in the flyer below: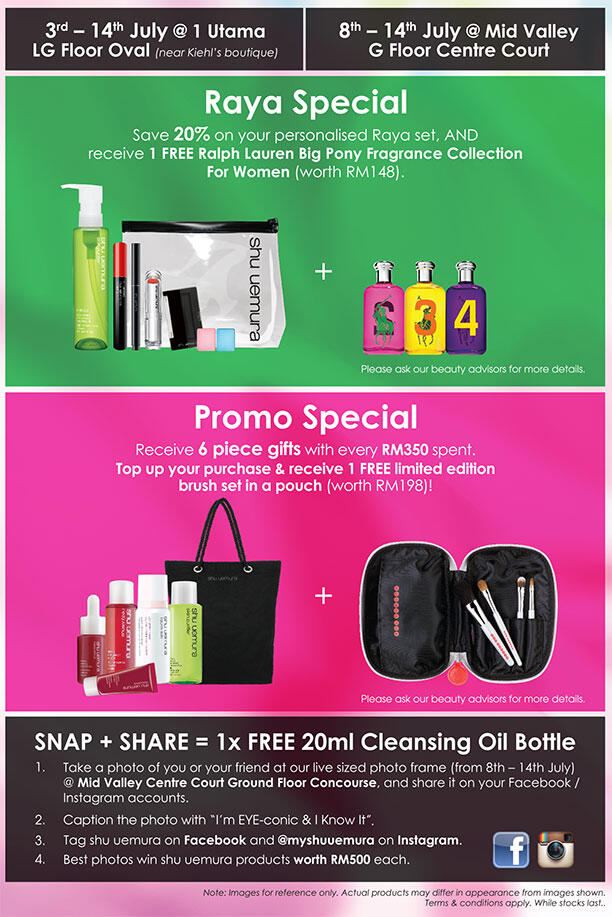 Andddd a special promo for KinkyBlueFairy readers! <3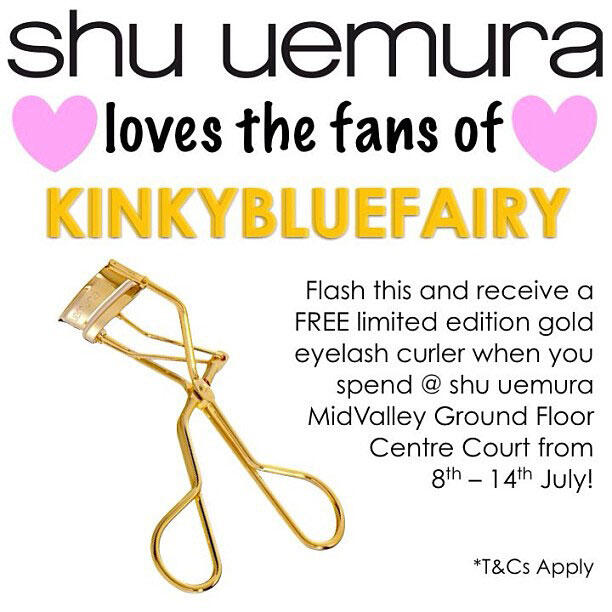 Click to view more pictures i took today!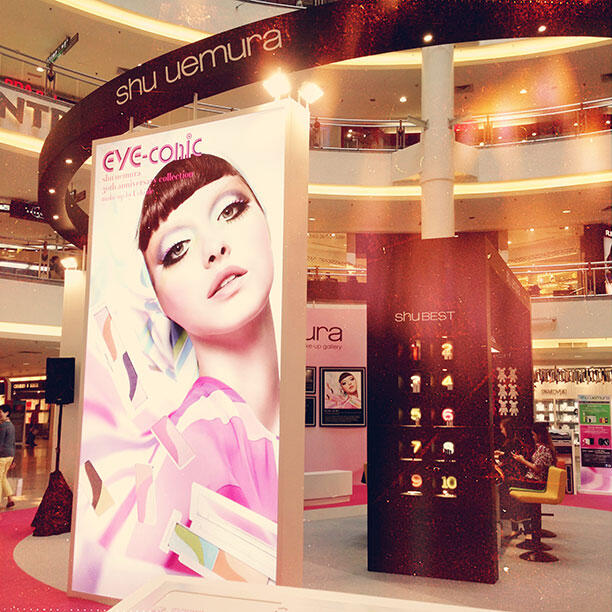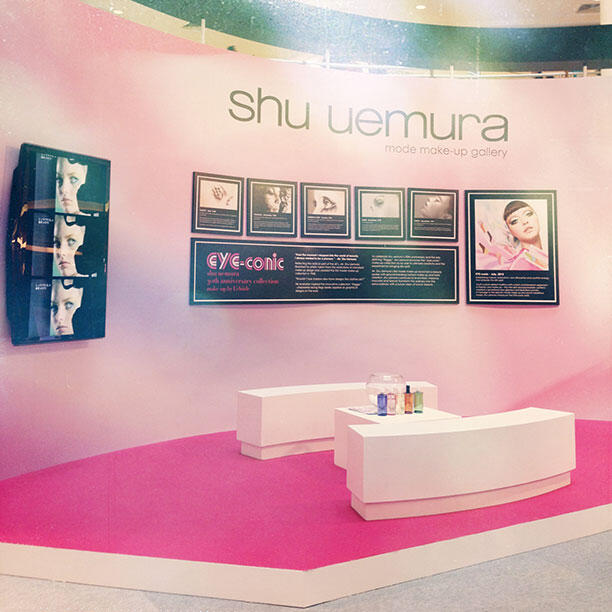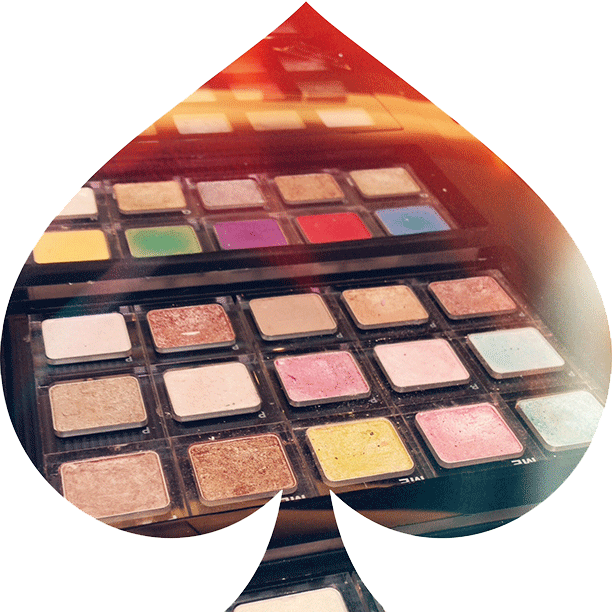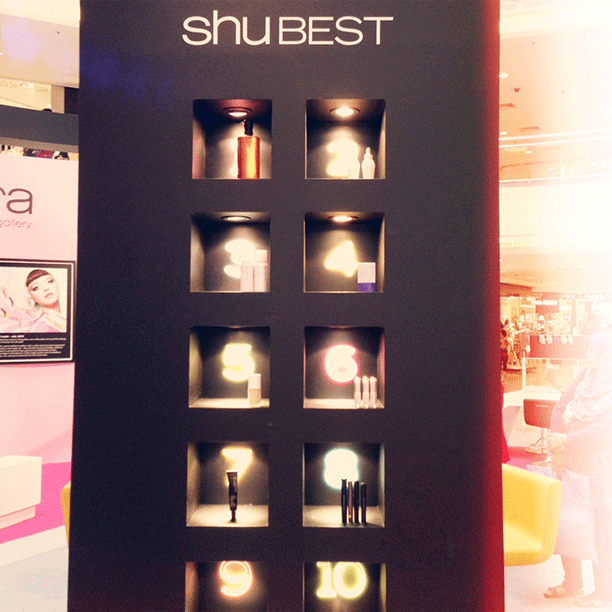 Shu Uemura displaying their Top 10 Bestsellers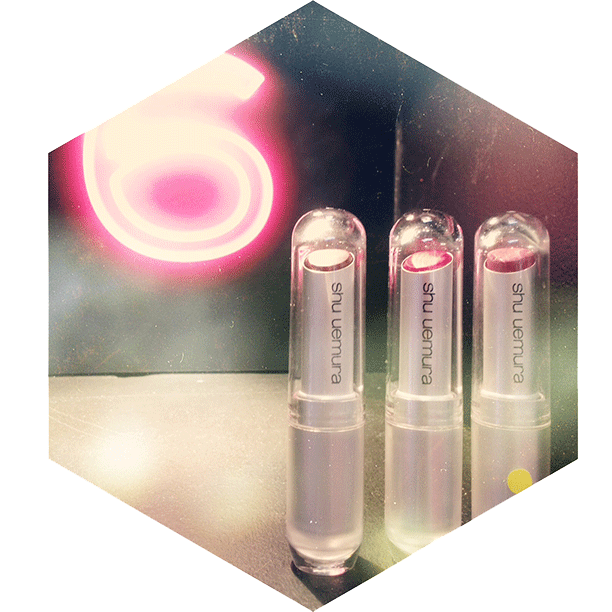 I am totally in love with their lipsticks. Their my favourite formula right now cos they're bright, moisturizing, not too creamy till it comes off easily, and magically doesn't stain glasses. I know cos i'm always amazed how it stays on at events with champagne and wine!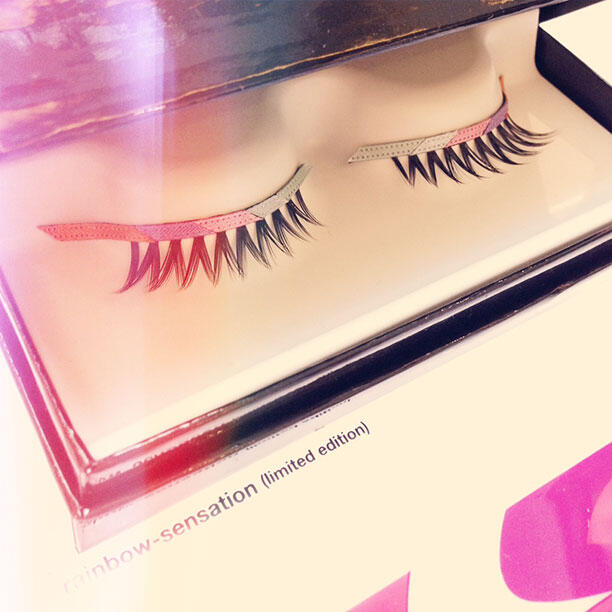 I HAVE THIS! TEEHEE!!!! It's so pretty i can't bring myself to wear it yet… maybe for a special occasion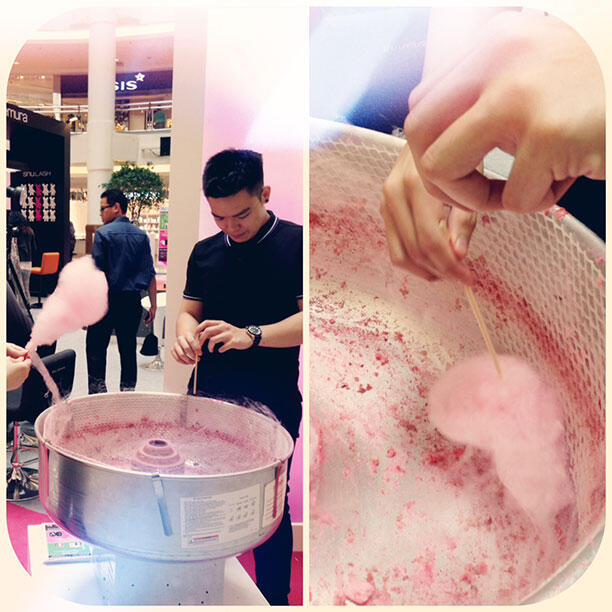 Get sugar high and play with make up!