I have a beautiful new toy that i've been bringing around with me since its launch just two weeks ago, and i'm ready to blog about it now!
It's the new Panasonic Lumix GF6, a digital single lens mirrorless camera that has:
- wireless connectivity
- 16 megapixel live MOS sensor
- Full HD recording in AVCHD and MP4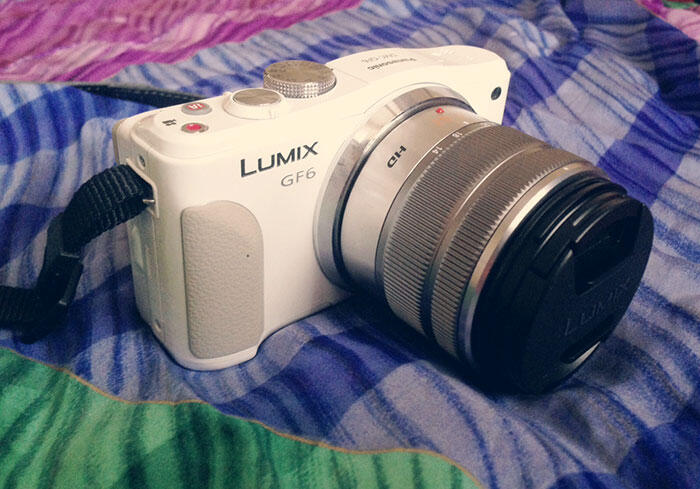 Just when i thought i've used cameras that have reached its peak in terms of performance, i have been surprised...
Very surprised!
All the pictures i've taken with this are just so SHARP, even when i'm not TRYING.
One of the new features which really struck me is that you can switch it on and take a picture in HALF A SECOND.
This brings to my mind the dozens of times i've tried taking a shot of something interesting while i'm on holiday, and by the time the camera comes on, the scene is gone and i'm like, "Too late..." and switch the camera back off.
After so many occasions like that, i don't even try anymore, i end up gripping my camera wondering if i have the time and knowing i don't.
Now... i might have a chance at snapping those fleeting moments!
Besides its quick response to start up, the new Lumix GF6 also comes with 19 filters.
19 okay.
I couldn't believe it.... why would anyone need so many filters for!?
At first i thought they were being too much, but when i started playing with them,
i found most of them to my liking. :p
Here are a handful of them (i'm not gonna put all 19 here, crazy or what) >

Filters: Old Day, and Sepia

Filters: Expressive Art, and Cross Process

Filters: Toy Pop, and Bleach Bypass

Filters: Star Filter, and One Point Colour

Filters: Sunshine, and Expressive
As you can see i chose most of the contrasting and colourful ones, there are still other filters for other preferences, like Soft Focus, Fantasy, Miniature Effect, Toy Effect, Dynamic Monochrome, etc.
Below are more random pictures i've been taking with the Lumix over the past two weeks: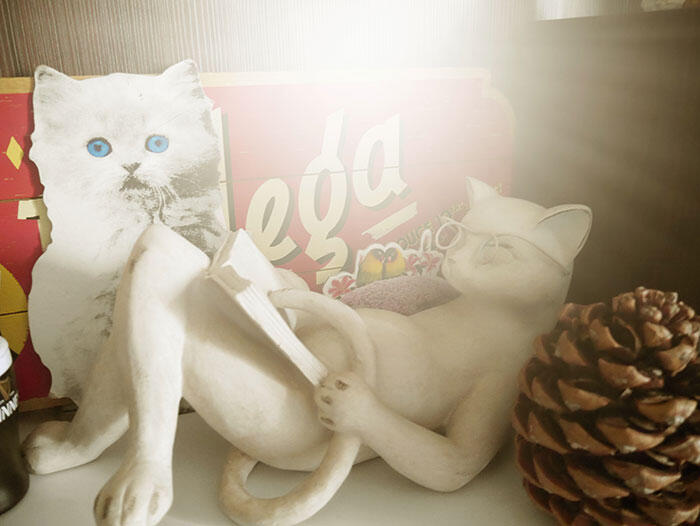 My stone cat i brought back all the way from South of France. (Taken with the Sunshine filter)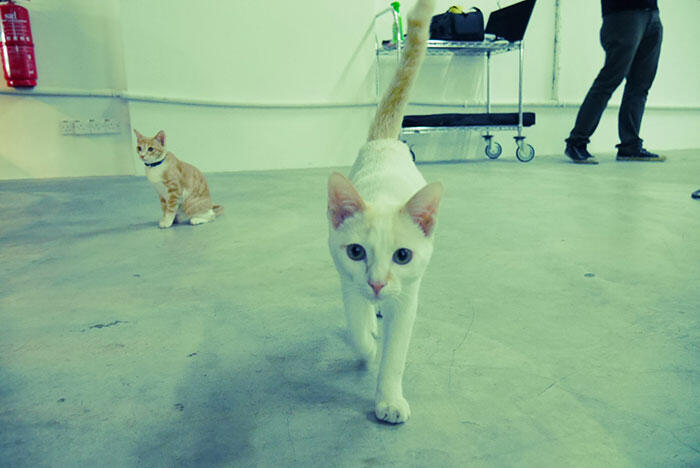 Full-time residents at The Spacemen Studio. (Taken with Cross Process filter)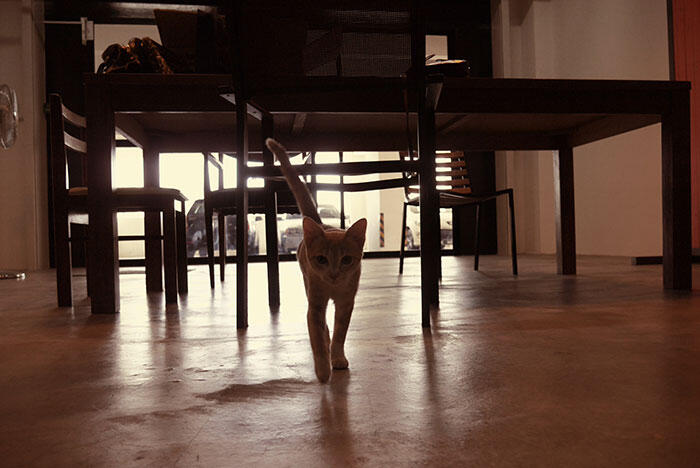 I don't even remember what filter i took this with cos there are so many  -_-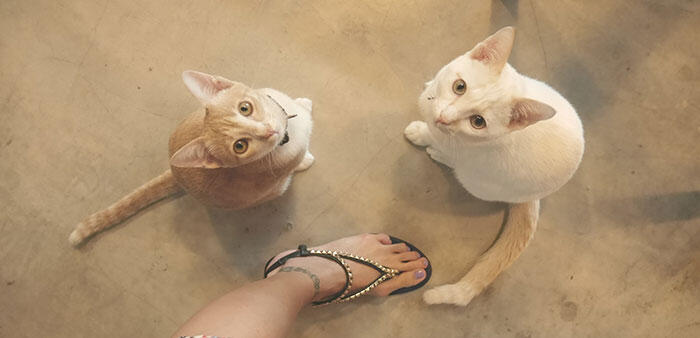 (Old Day filter)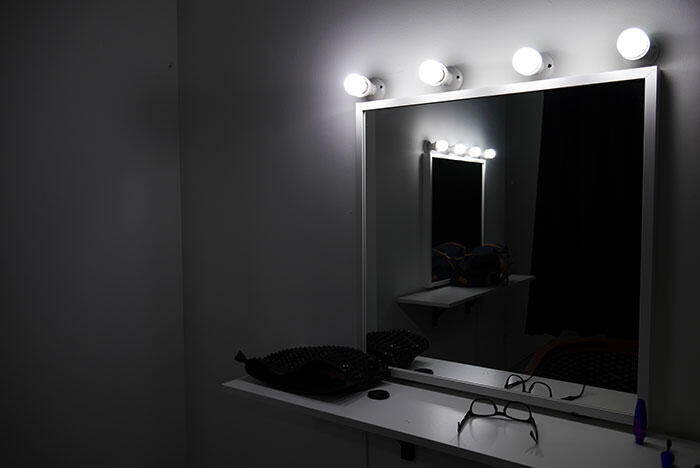 (Low Key filter)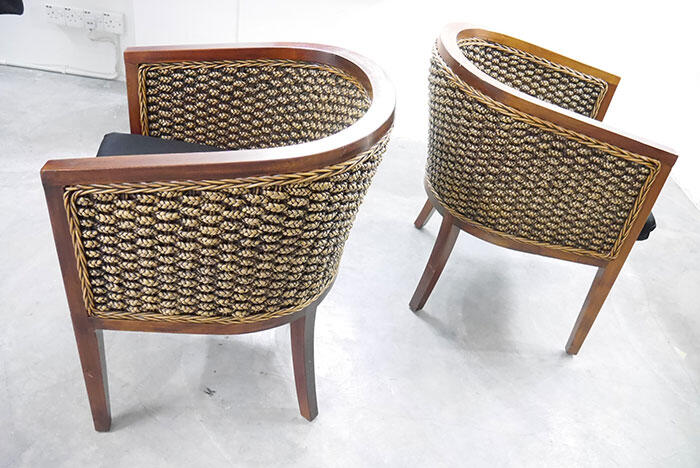 (High Key filter)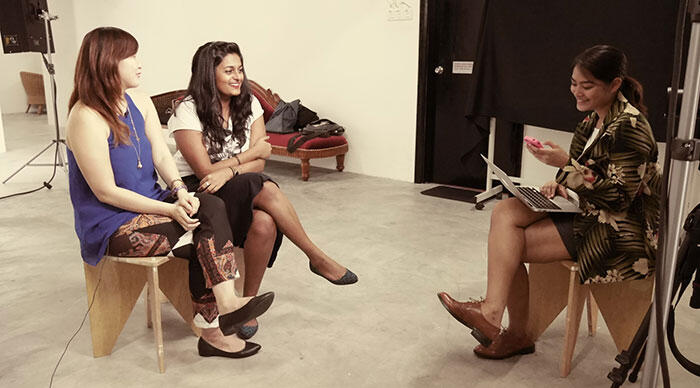 Having a shoot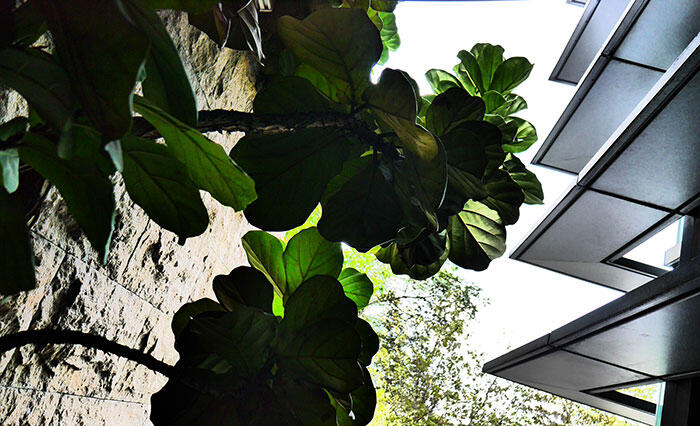 I snapped this juxtaposition of organic and architectural shapes at Dua Residency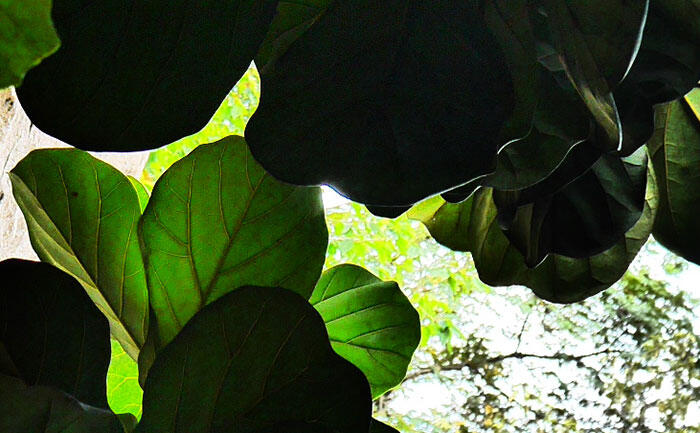 At home, i realised that when i zoomed in on Photoshop, the Lumix actually captured the veins of the leaves as well. Crayyyy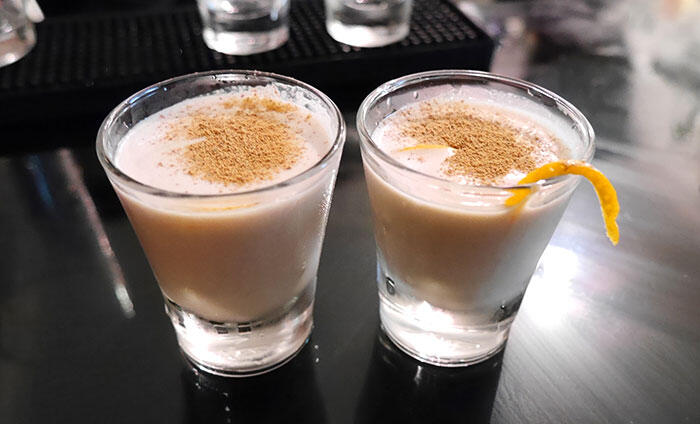 I took this at the Haagen Daz event...

...and thought how scarily sharp the powder on the drinks were!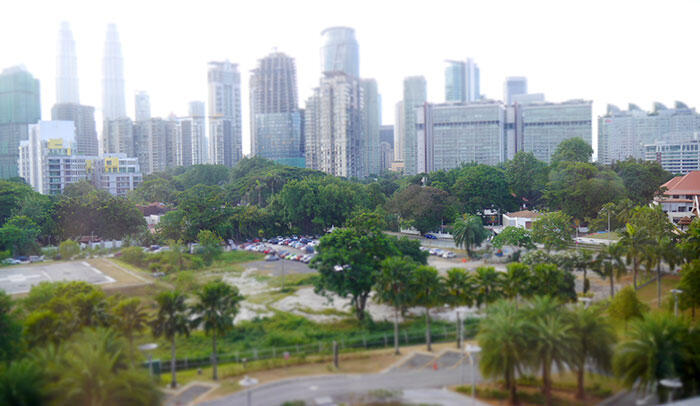 (with Miniature Effect filter)
I can even take a video or panorama picture with 15 of the art filters.
All the 19 art filters are on the Artistic Option on the Lumix's dial.
Right next to it... is the Scene Option which has 23 scenes to choose from.
There are so many options that i haven't even tried them all yet.... >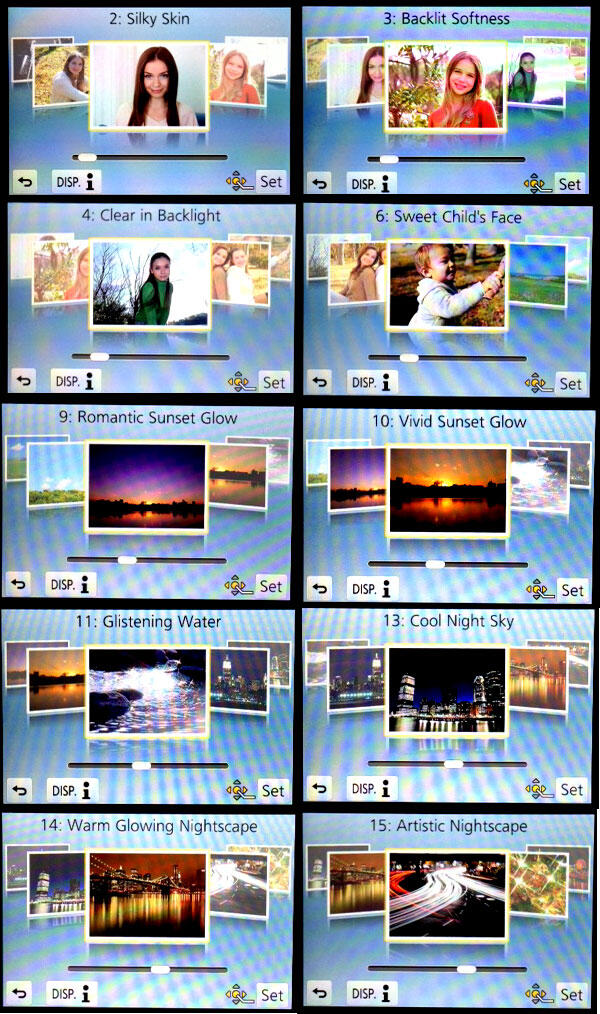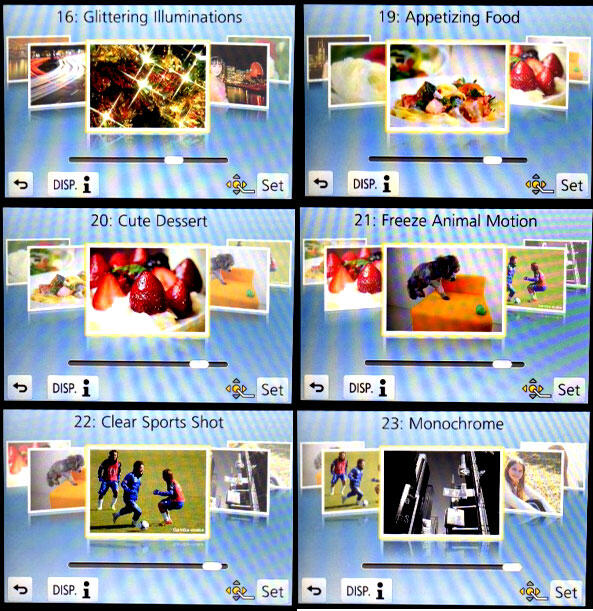 The only one i've tried is Sweet Child's Face (hahaha i can't believe they call a scene option that, yet here i am using it first...)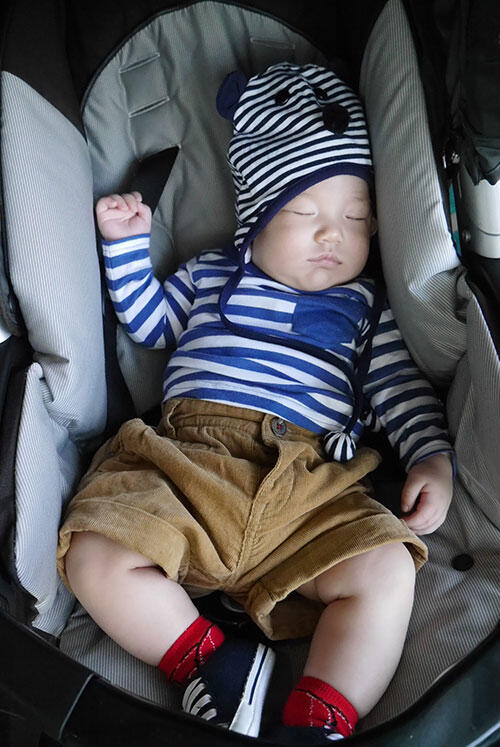 Baby Cameron taking a nap!
By the way, this is what the Lumix GF6 looks like when i open its flash, and monitor which is 180° tiltable.
I call it my little transformer.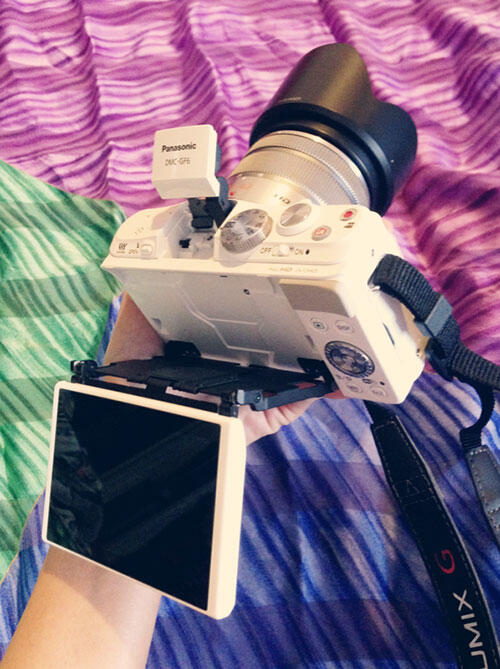 The monitor screen is large which i like, and the fact that it swivels makes it so easy to take selfies now.
Other things about the camera that are real note-worthy is that:
- it's got a new Low Light AF feature so dark pictures will come out clearly and in detail, like children sleeping or moonlit scenery.
- iA (Intelligent Auto) feature, where the camera recognizes what you're taking (like food, scenery, children, macro, lowlight, etc) and adjusts the settings for you! It's like cheating...
- it can take Stop Motion Animation! Tho i haven't had the time to play with it yet, it sounds like something fun i'd do with all my toys while on holiday!
- You can also touch up photos on the camera straight, erasing obtrusive objects like a random tree branch and such.
- Lots of different types of focus modes (AFS, AFF, AFC, MF) and Pinpoint AF where you can just touch the screen on where you want it to focus
+ + + + + +
Pictures taken at the launch of three Panasonic models two weeks back >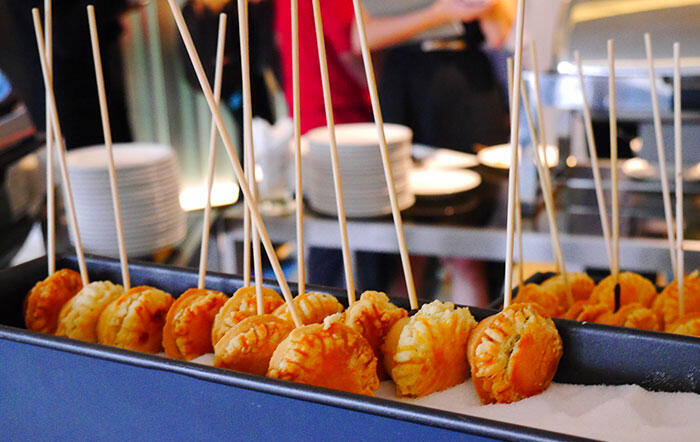 Breakfast and socializing before the event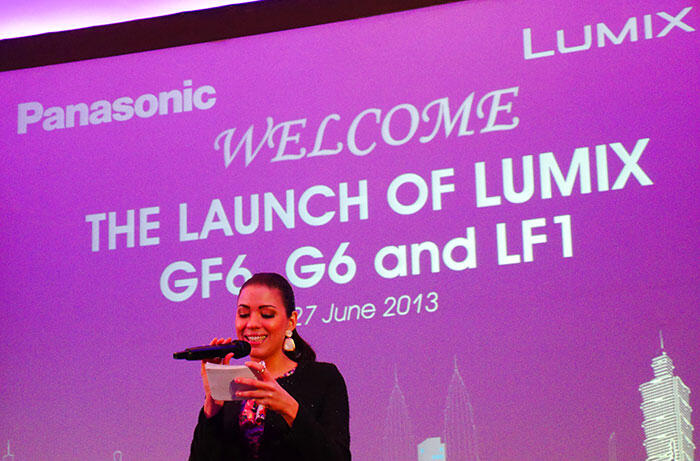 Nadia Heng emceed the event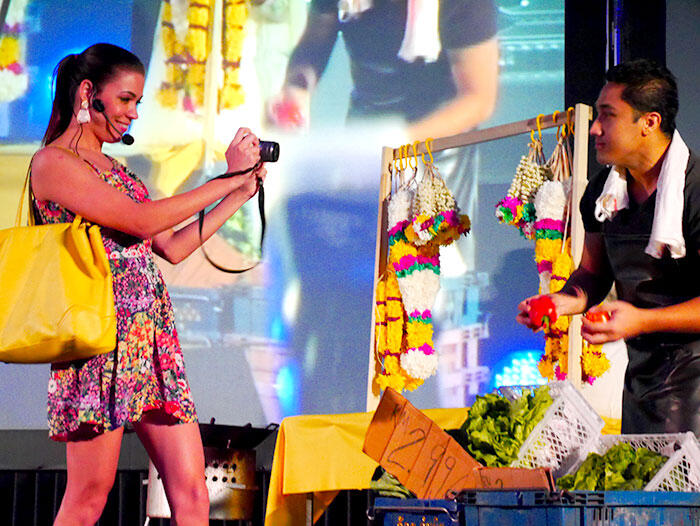 She presented a little skit on stage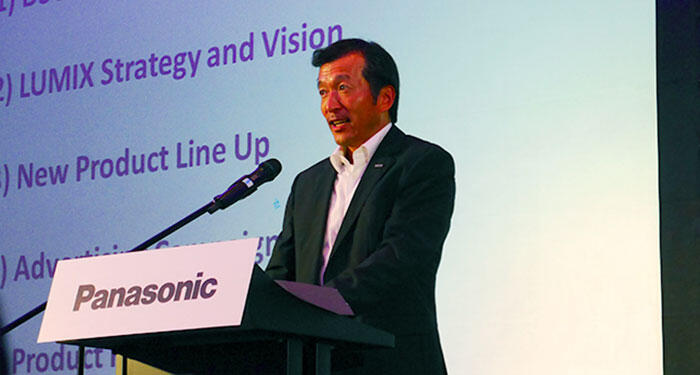 Mr. Yosuke Matsunaga, who's been with Panasonic since 1988!
He shared with us reviews that the three new models have received in other parts of the world, here's the one of the GF6 >
"The new model (Lumix GF6) can be appreciated by both beginners and experts. The creative modes are interesting and the image quality is surprisingly good with a strong sharpness. The GF6 can be placed in the expert camera range without any shame. 5 stars."
- Chassuer d'Image, France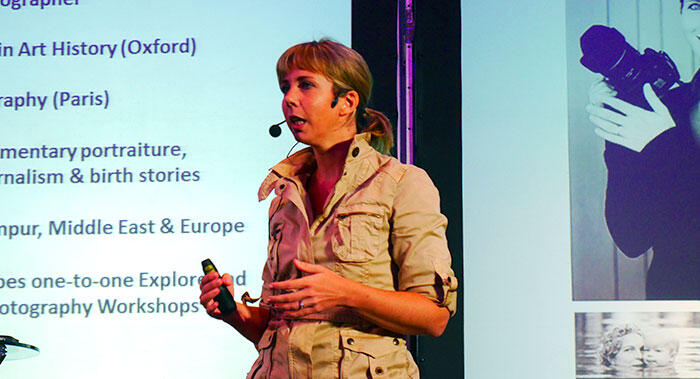 Chloe Lodge, an international photographer with a Masters in Photography (Paris), then shared with us her experience using the new Panasonic GF6, G6 and LF1 during her projects and workshops.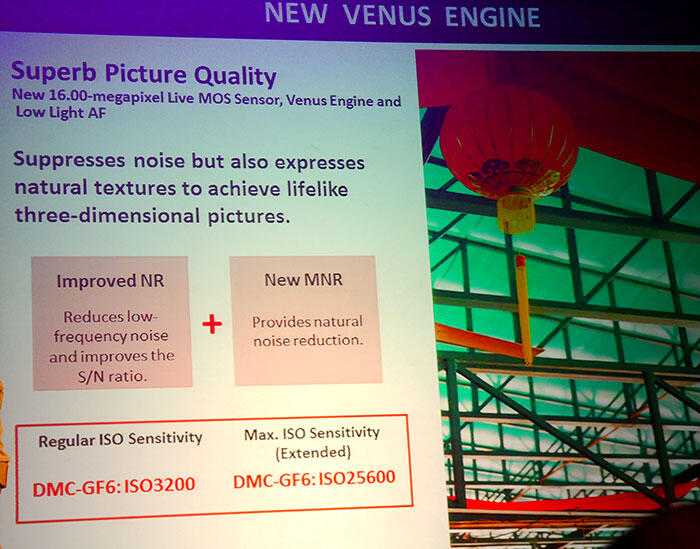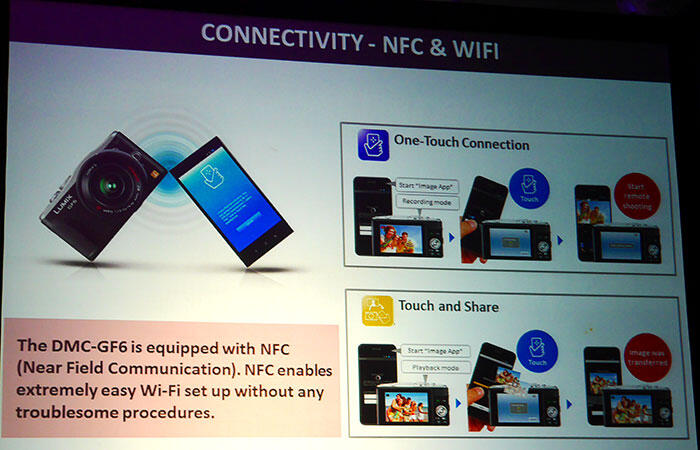 Photos can be sent to smartphones even by touching it so you can share it right away on Facebook, Picasa, Instagram; or pass a picture to your friend's phone when you've taken a pic of them so they don't have to bug you after hee hee.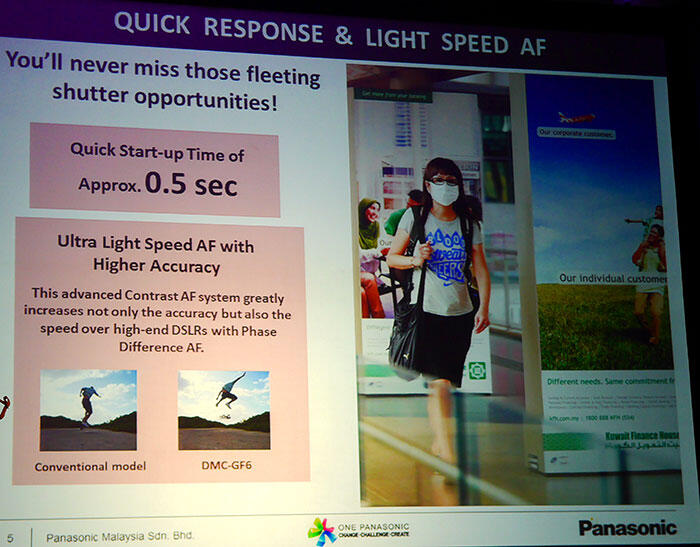 This is something i mentioned earlier - on how the camera can start and snap in half a second so you don't miss out on great shots!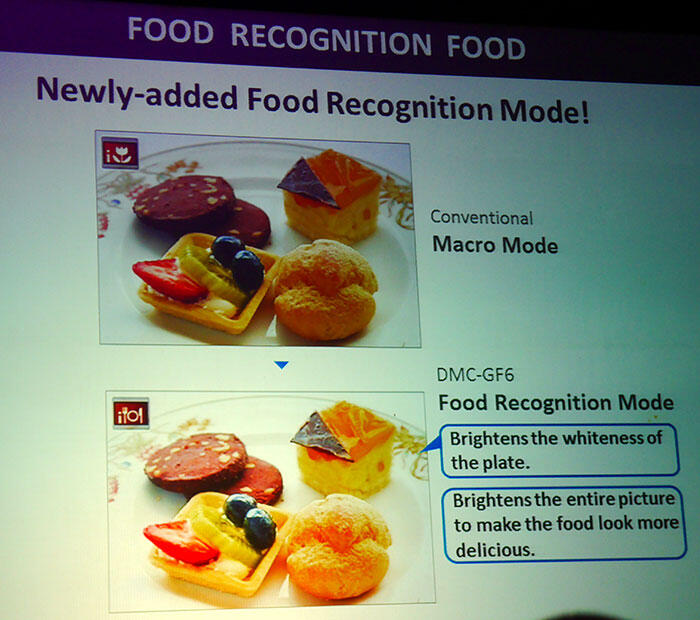 This is something i think lots of food bloggers would like... a special scene function that makes the whites of your plate whiter and your food look yummy! I have a picture of food further down this post so you can see what it looks like then.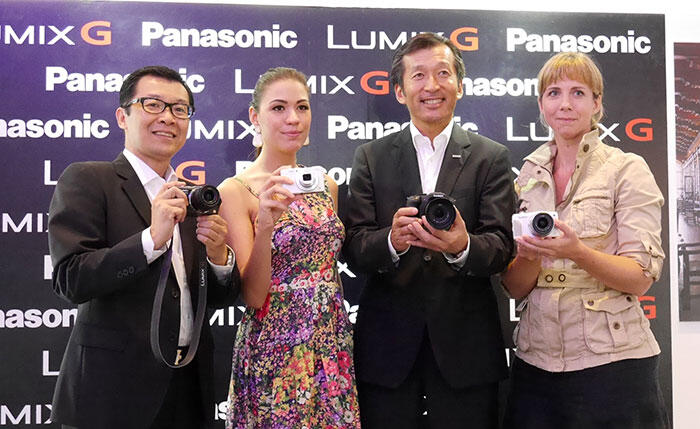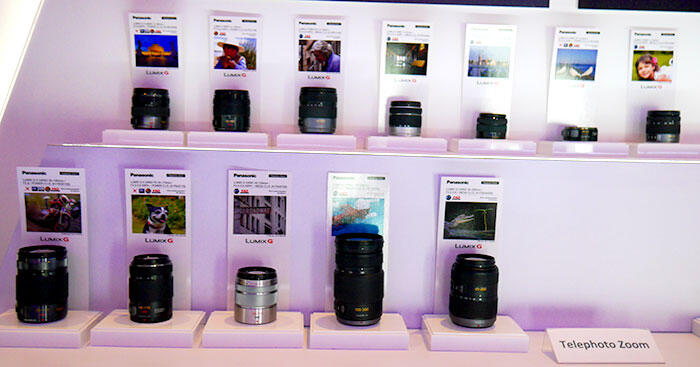 The GF6 comes with interchangeable lens, and there are SO MANY to choose from. Even the brochure was overwhelming!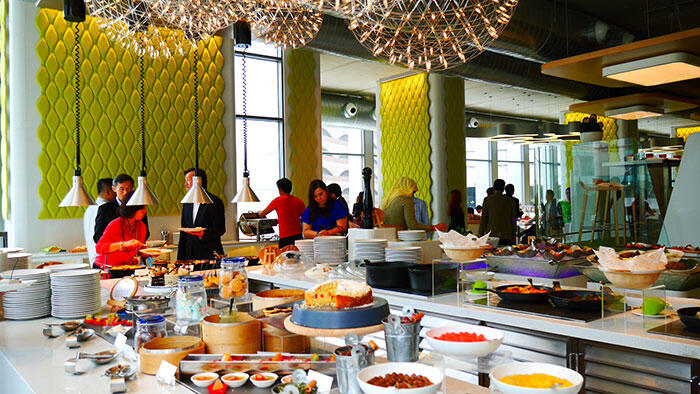 Lunch after the event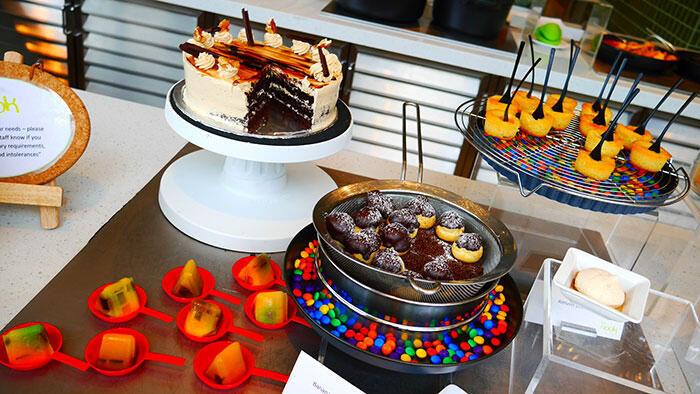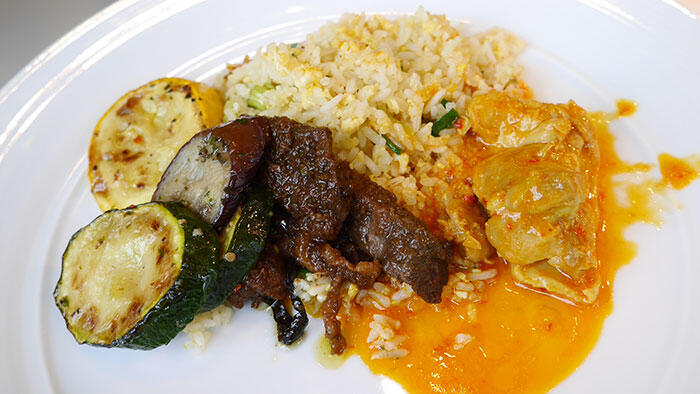 Look, again, i wasn't even trying to take a nice picture. Just taking it for fun.
You can see that i didn't even pile my food on properly... and yet the food looks so good! (Well it tasted real good too)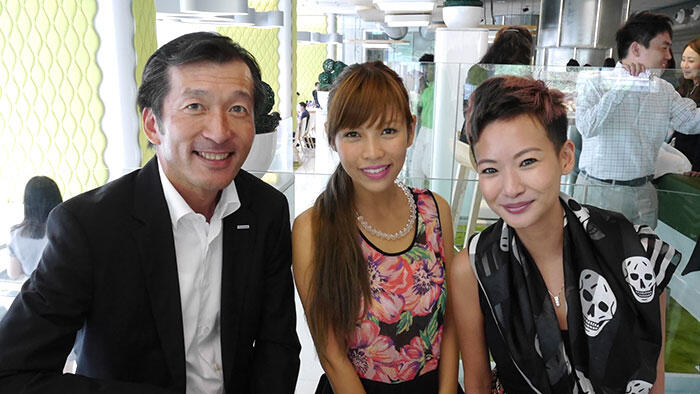 Mr. Yosuke, Ringo, and i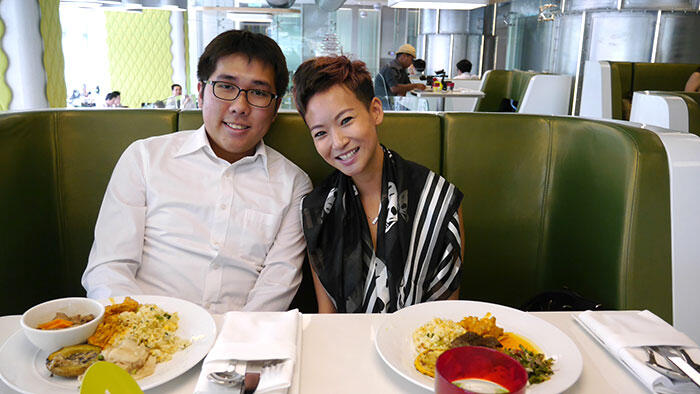 With Keith from the PR company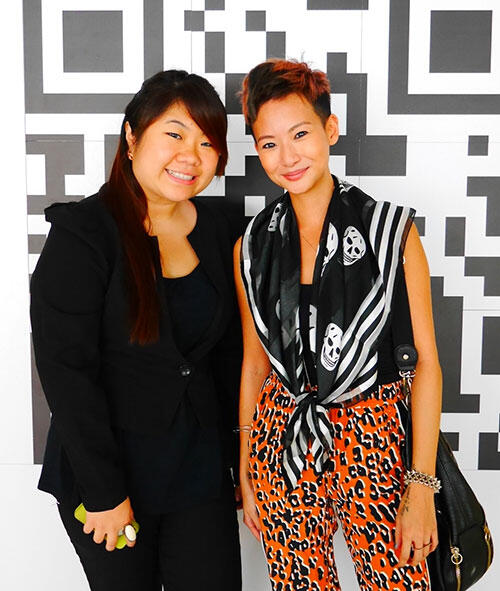 With Vivianne from Panasonic, thanks for having me!
The Panasonic Lumix GF6 costs:-
GF6K (with 14-42mm Kits Lens) : RM1,999
GF6X (with 14-42mm Power Zoom Lens): RM2,399
GF6W (with Twin Lens 14-42mm + 45-150mm): RM2,599
Prices vary depending on what lens you choose with the body,
so it's best you drop by Panasonic retailers to try the camera out for yourself and see 😉
For more info, LIKE
www.facebook.com/mypanasonic
https://www.facebook.com/mylumixclub
* * All pictures in this post were taken using the Panasonic Lumix GF6,
except for the ones of its scene modes and of the camera itself * *