* written by SweetEe *
To be honest, I wasn't quite familiar with the brand Menard until I did a little research on them. So far they've only been sold in beauty salons, and just recently launched their own Menard Facial Salon at Plaza Damas. (The brand has actually been around since 1959, and in Malaysia for more than 15 years.)
Menard is introducing the first skin care range in the world using Red reishi and Black reishi extract: Menard Embellir.
The word Embellir is French for "make someone or something more attractive". Therefore the Embellir product range aims to prevent aging of skin cells and tregain youthful appearances with the main ingredient – Reishi mushrooms.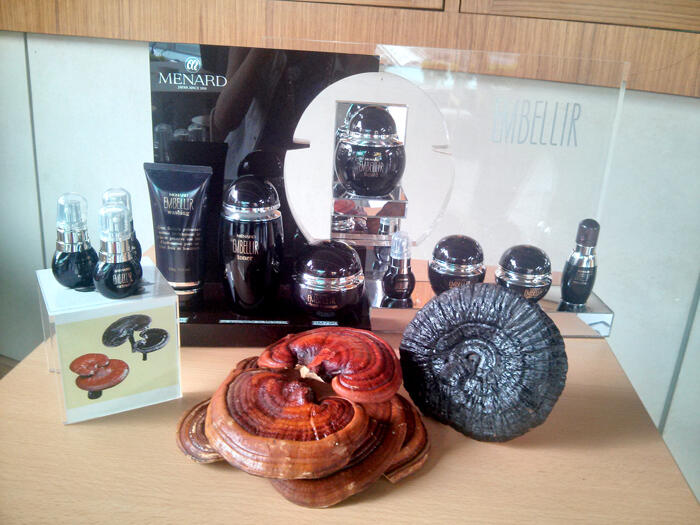 Reishi mushrooms are really common in Chinese culture and is called LingZhi. It has been considered by Chinese to be a high quality herbal medicine that can improve one's constitution, increase body's healing ability, maintain a healthy body and have a long life.
After intensive research on these mushrooms, Menard developed the Embellir skin care range utilizing both black reishi and red reishi. The reishi extract helps to rejuvenate the skin, serves as the active division of cells, is anti-inflammatory, and antioxidant with great moisturizing effects.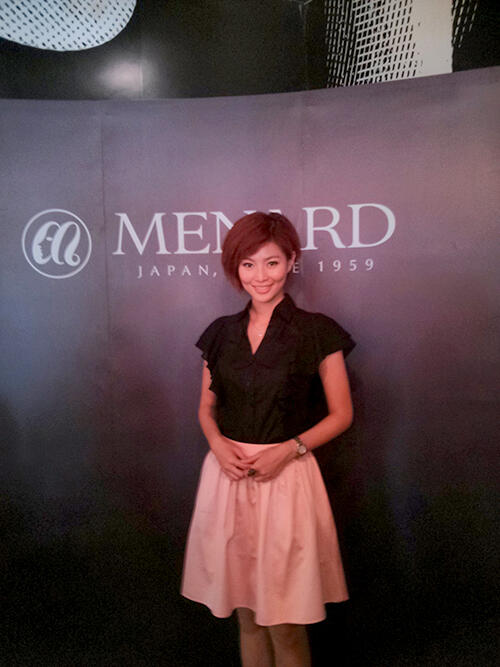 Menard invited Jan Chin to share her skin care experience with everyone at the event.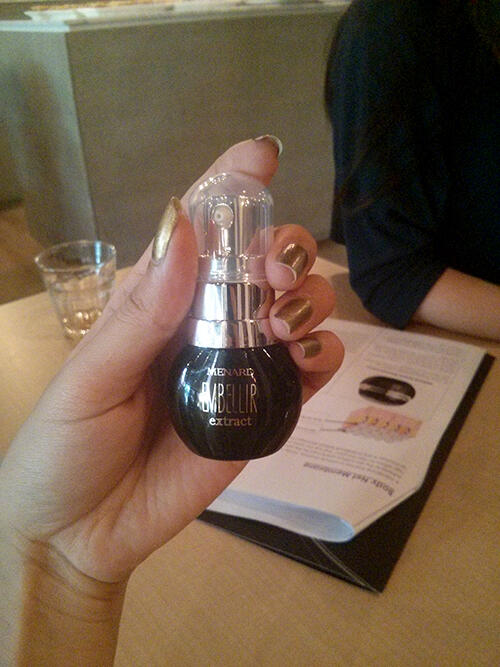 The star product of the Embellir range: Menard Embellir Extract.
RM1,190 per set which consists of 3x 20ml bottles of Embellir extract.
I managed to try out the products during the event: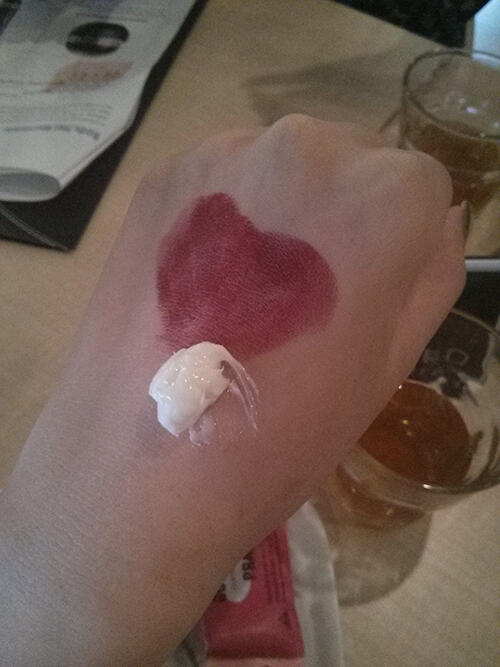 We had a thick coat of lipstick applied to the back of our hands, before applying the Embellir Refresh Massage cream on the lipstick to clean it off.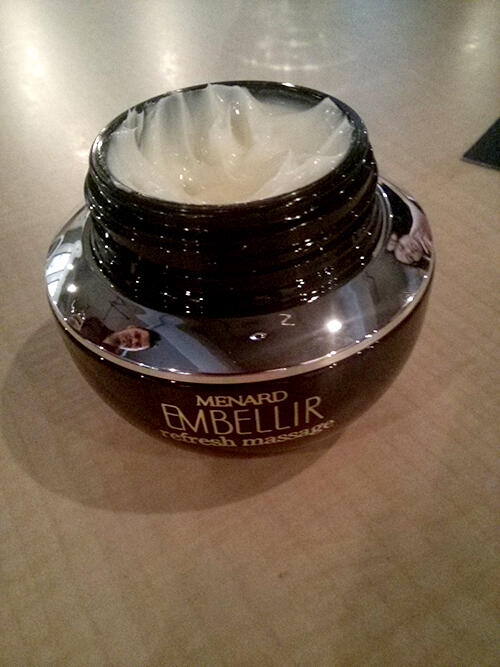 The Embellir Refresh Massage is a thick cream which acts as a remover and massage cream. Its active ingredients rapidly penetrate into the skin cells, helps supply oxygen and nutrients to cells while removing waste products and clarifying cells, making skin look brighter.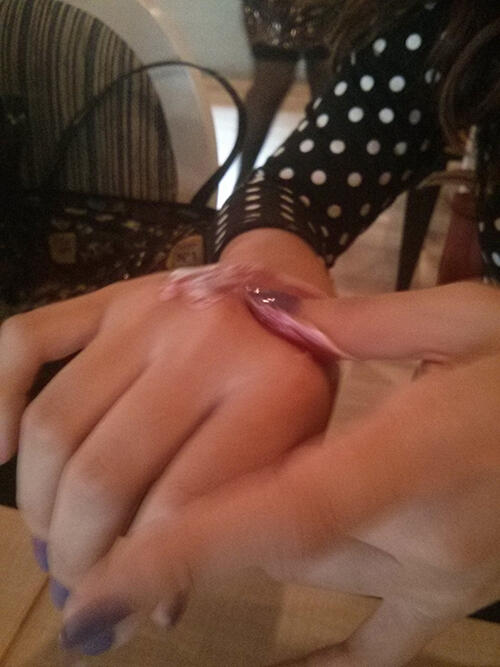 Rub rub rub to remove the stubborn lipstick stain. Then it's time to wash off and apply the famous Embellir Extract!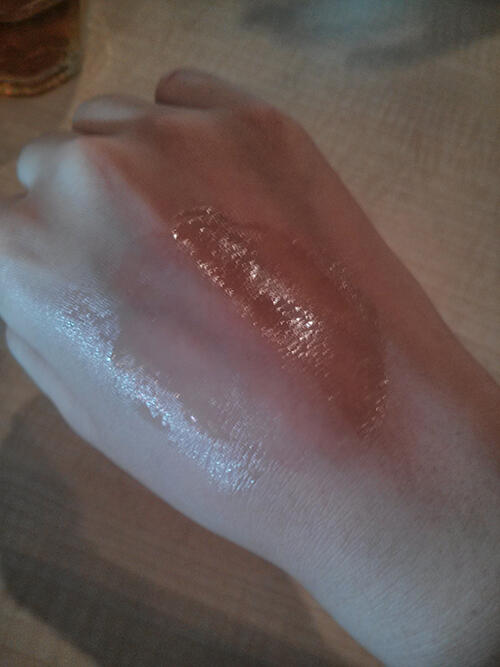 Compared to other serums I've tried, this one is really thick, yet absorbs well into the skin, leaving no greasy residue.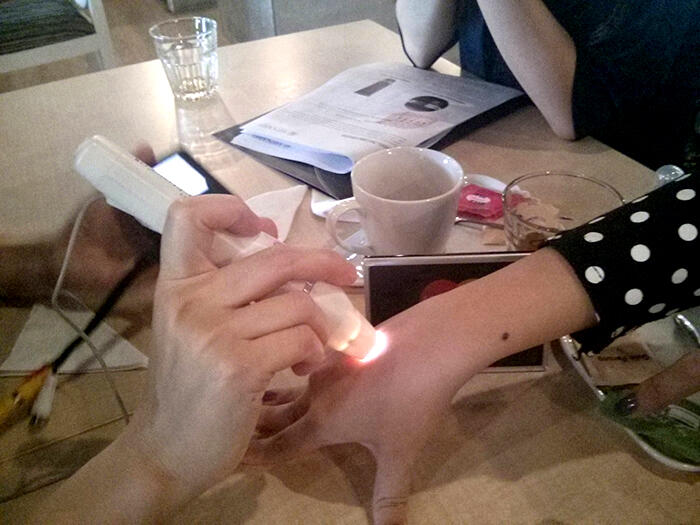 They also use this machine to magnify the texture of our skin after using the massage cream and extract. The difference was huge! Not only did my skin look much cleaner thanks to the massage cream, the pores looked more refined as well! Moreover it's so soft to touch. 😆
The Embellir range of products are suitable for women in any age, especially for those who are above 25 because prevention is better than cure!
Apart from Reishis, they also combined BRG-N, a kind of lactic acid bacterium into the range of product. Apparently Menard's the first to succeed in developing this ingredient, and formulated it for cosmetic preparation for the first time in history!
BRG-N helps to repair damaged genes and normalizes cell function, thus preventing skin aging from deep within the skin. Besides, it also activates cell multiplication, and prevents melanin formation for whitening effect.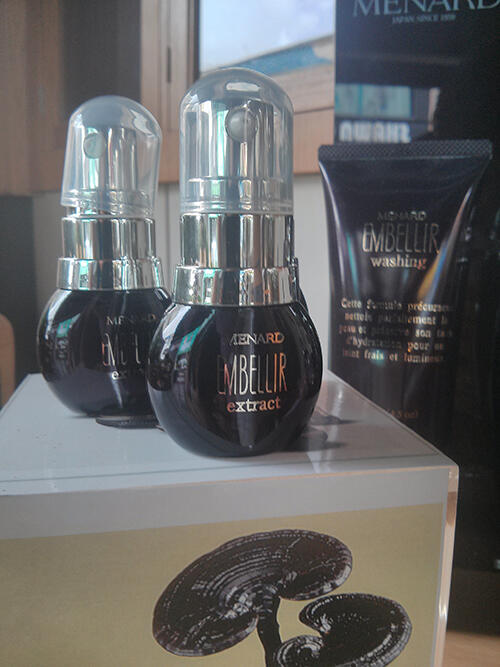 Skin Emulsion is the result of years of research to develop a new emulsion technology which can ensure ingredients penetrate into our skin effectively. It duplicates the structure of skin and exceeds in helping precious active ingredients penetrate into the inner layer.
If you would like to find out more, stop by Menard Facial Salon and experience this amazing product which combines great ingredients with advanced technology.
Menard Facial Salon
Block N-1-6, Plaza Damas,
Jalan Sri Hartamas 1,
Taman Seri Hartamas 50480
Kuala Lumpur
Tel: 03-62063302
www.nipponmenard.com.my
www.facebook.com/menardmalaysia