I've been favouring fashion pieces that are made in Korea for awhile now (especially those that are sold online) just because the overall quality is so much better than things that are made in China and Thailand. I'm sure you all have noticed it too!
I recently wore two new dresses that got me lots of compliments when i wore them, it made me wonder that maybe i should wear more dresses sometimes!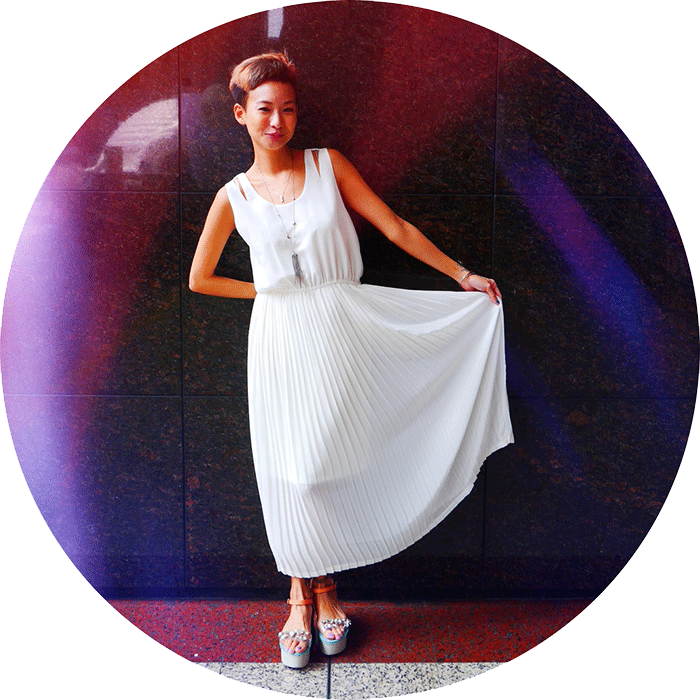 Above: I'm wearing the Feel So Good dress one happy Saturday.
Below: I wore this Sky dress when i went for Serena's birthday celebration at Starhill one weekend.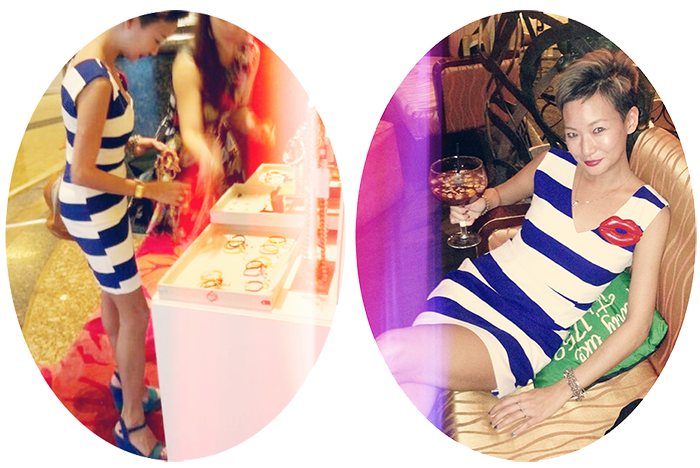 The picture on the left is when we were rushing to the birthday venue, something caught my eye and i managed to shop in 60 seconds flat. Clem took the picture and sent it to our group chat saying, "We're late and Joyce is shopping!!!"
It's called a skill okay.
As you can see, the dress was real snug and comfortable.
I was surprised it fit me like a glove!
I'm usually afraid that the dress will come too tight at the hips (cos i have them childbearing hips yo) but this one got half the people at the party saying i looked real nice!
Guess i should consider wearing body-hugging dresses more often..?!
More pieces i like from the iwannacloset website: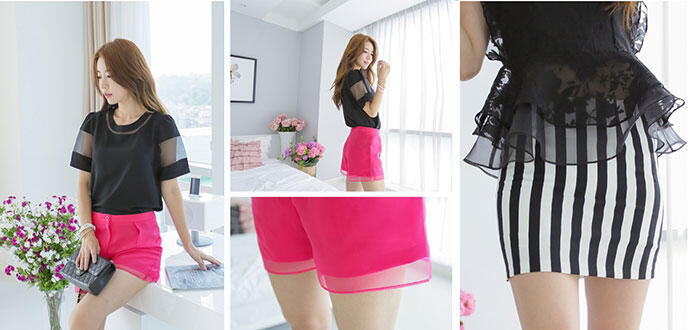 Flying Blouse: love the see-through sleeves that have the blocked edge
Chiffon Shorts: ok i just like all this semi-see-through stuff!
Frill Blouse atop the Rorita Skirt: Especially love the top's curves at the bottom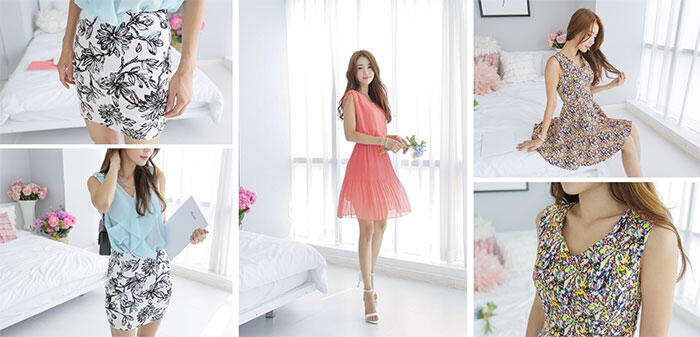 Cosmos Skirt: i can see myself wearing this print and cut a lot!
Tomato Dress: the slightly bubble flared bottom is real interesting
Maison Dress: love the print and the fact that it's a circle cut skirt. looks like it can be real flattering on all body types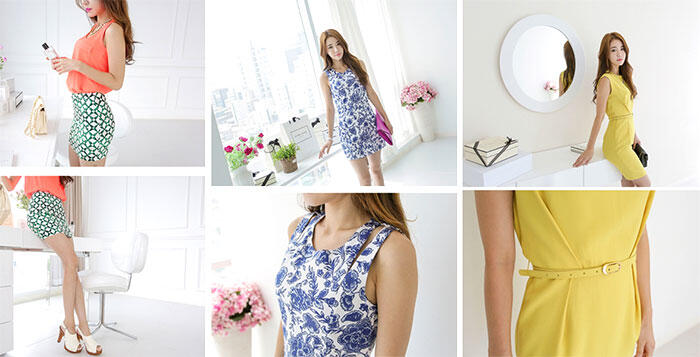 Melody Skirt: For those hot heat days...
So Blue Dress: Oriental prints are all a-raging this season
Golden Dress: Great for work meetings and office hours!
One thing about buying from Korean blogshops is that when autumn/winter season hits, our choices are real limited cos they sell all these warm/winter clothing that is super inappropriate for our weather. It's a real steal if you're going somewhere cold for the holidays, but come on, i keep SOME warm clothing for my travels but i don't collect them cos they take up so much space!
iwannacloset caters to us girls in South East Asia so they ONLY SELL SUMMER pieces all year round!
Finally someone saw the light!
iwannacloset is actually a Korean company based in Singapore, but deal directly with all their merchandisers in Korea. Even all the pictures on their website is shot by their photogrpaher in Korea.
Because they're in Singapore, there's Free Registered Shipping for all orders within Singapore;
and for those in Malaysia with orders above SGD150

You can read more about their delivery *here*
For the month of July, iwannacloset is giving KinkyBlueFairy readers a 10% discount!
Just enter the discount code when you check out: Joy10
Happy Shopping!!!
Website: www.iwannacloset.com
LIKE them on Facebook: www.facebook.com/iwannacloset