* written by SweetEe *
Sakura Malaysia and SF by Sazzy Falak officially launched their brands at the Royal Selangor Golf Club last week, offering fashion items that celebrate traditional Malaysian prints, namely batik!
Sakura Malaysia was founded by Suraya Sharifuddin and formed to rediscover the aesthetic elegance of Malaysia's traditional fabric, such as Batik, Pua Kembu, Tekad and other Malaysian cultural treasures like the Mengkuang.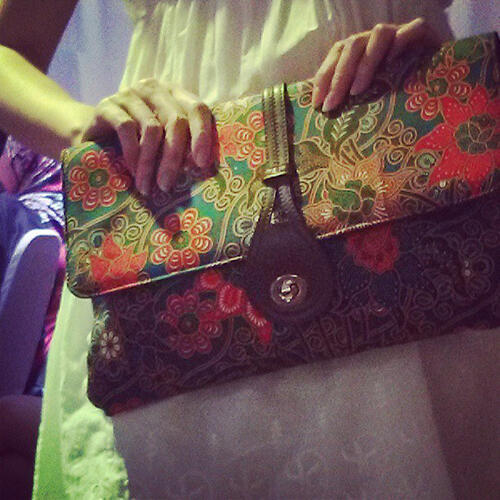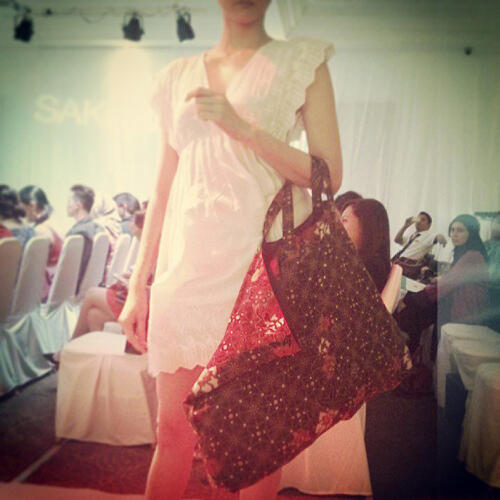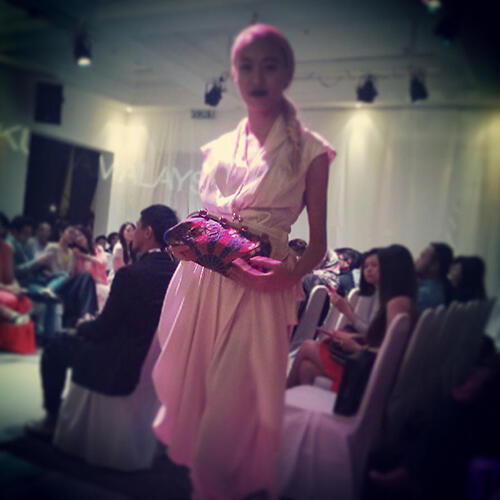 Suraya started Sakura Malaysia by creating shopper bags for an environmental program requested by her husband. After witnessing positive results, her mother-in-law gave her forty pieces of local Batik to start off the business. Today, Sakura Malaysia has an extensive range of bags including tote bags, sling bags and glamorous clutches. Just this year, they've even introduced man bags!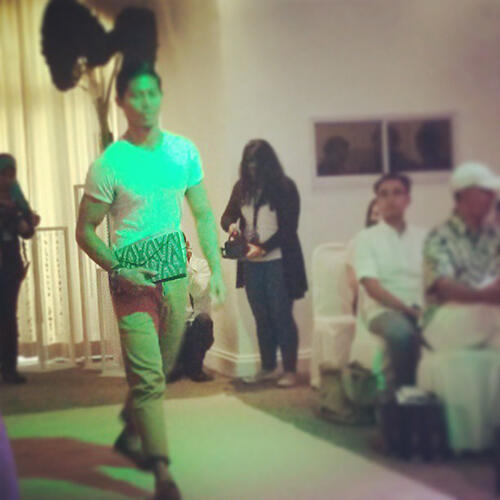 Clutches for men! Now guys can't complain that they've been ignored by the local fashion market. :p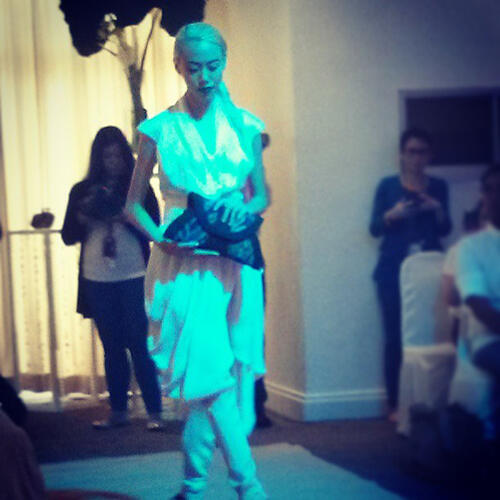 What's more incredible about the brand is it prides itself on using only 100% Malaysian material, and most of its products are sewn by single mothers, giving them opportunities to support their families too.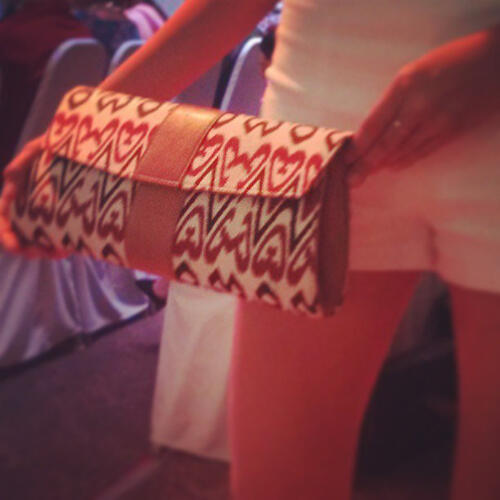 Sakura Malaysia also offers personalised services for its clients to create bags with their own materials (be it a hand-me-down Batik or other material). They also allow clients to add embellishments to the bags purchased from their collection.
The brand is on a mission to go global and promote Malaysia's traditional fabric to the world. So far small retailers in Sweden, Ireland and Singapore are stocking their collection.
Street Fashion by Sazzy Falak also features Batik in its collection in a different manner, by using traditional Batik prints on lycra, jersey, chiffon and cotton.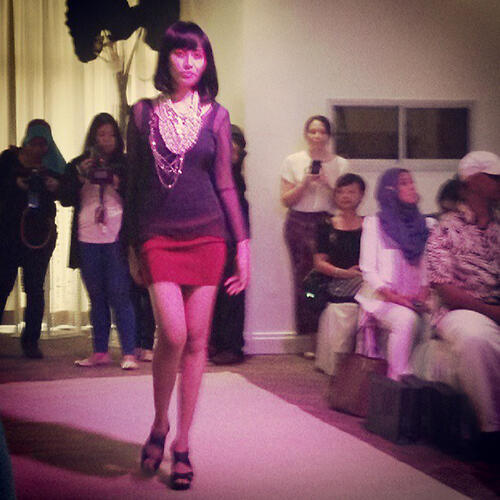 SF by Sazzy Falak captured the attention of PLITZS New York Fashion Week, who've invited the brand to take part in its event this September!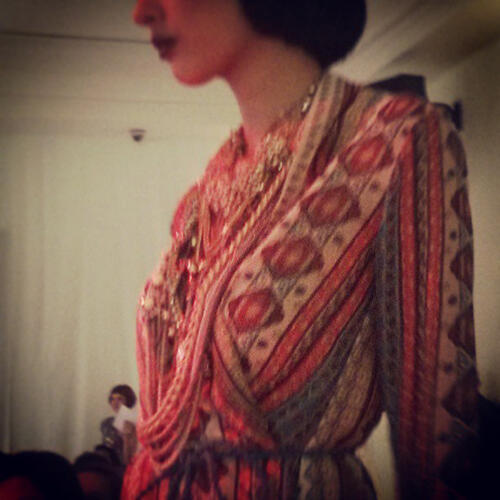 By combining Batik print and urban street styles, the pieces are more wearable for women of today. The collections are all soft and elegant, yet eccentric thanks to the prints.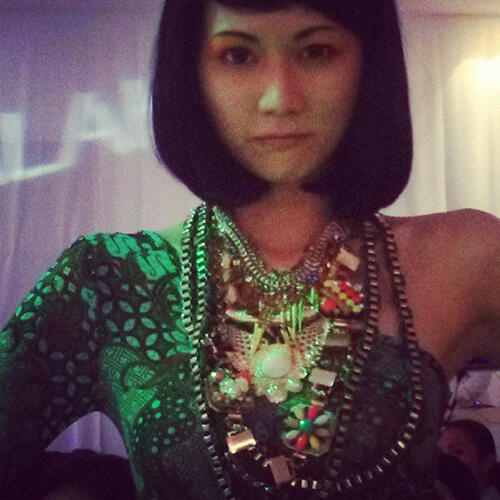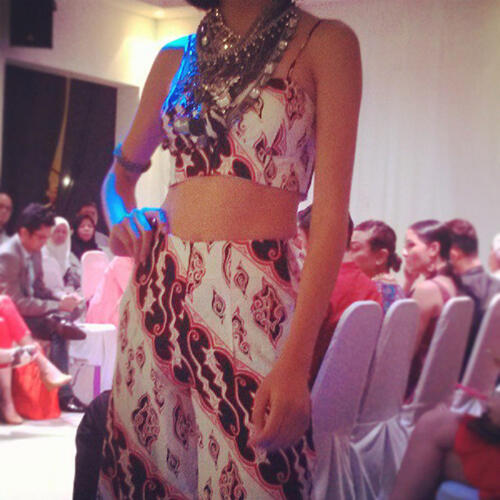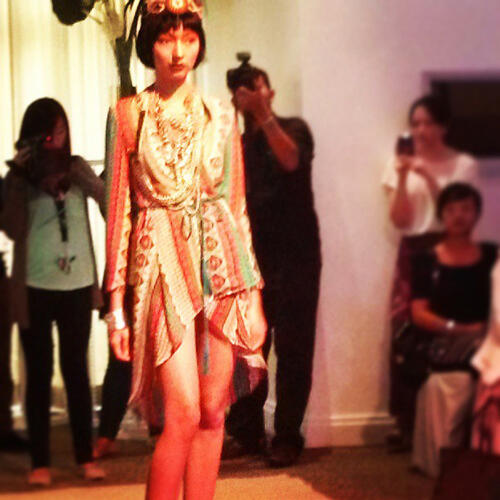 I love how these two brands transform the traditional Batik print into something so stylish and chic. I would be so proud to carry all the purses around, showing people the  elegance of our traditional art print!
Both Sakura Malaysia and SF by Sazzy Falak are reasonably priced.
Sakura Malaysia's prices range from RM48 to RM288, while Street Fashion by Sazzy Falak's prices ranging from RM169 to RM289. I think these two will be great as a gift especially for foreign friends!
You may also check out more of their collection on Fashion Valet, or their own websites: Sakura Malaysia & SF by Sazzy Falak.
Sakura Malaysia store:
NW-02-13, Cova Square, PJU 5 Jalan Teknologi
Kota Damansara, Petaling Jaya.
47810 Selangor Darul Ehsan.
Tel: 016 642 6442
Email: surayasharifuddin@gmail.com