I intentionally flew to land on Wednesday night in London cos my aunt booked us tickets for a recital by Chinese pianist Yundi on Thursday night. The weather has been a lot better compared to two weeks ago, but it was a bit haywire on Thursday. First it was sunny, then there was thunder and hail (?!) then it was sunny again, then it rained, then it was sunny, and back and forth. Yishyene said London was putting on a strobe light show for me cos i'd just arrived.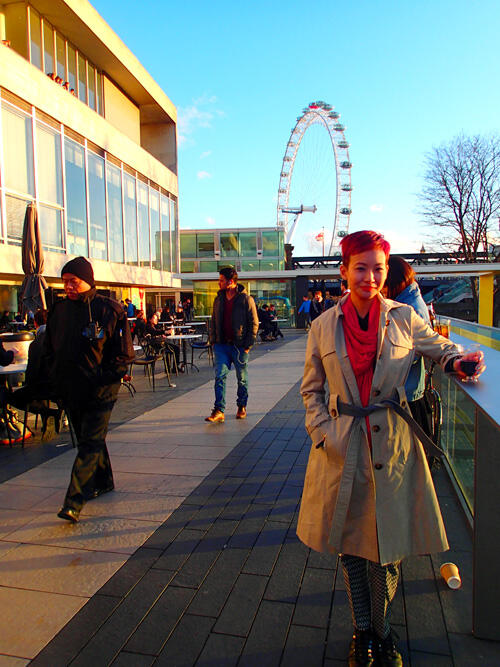 Finally got to wear my trench coat from Sacoor Brothers 😀 Yeah well, i'm wearing it ALL THE TIME here despite my bringing another jacket. It's too cold to bare my thighs here! I see people here wearing a t-shirt in 12C cold and think they've lost the plot on what constitutes proper t-shirt-worthy weather!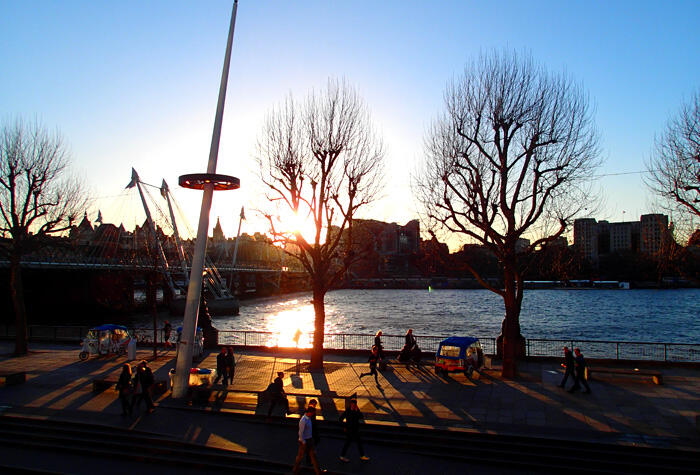 The sun sets are really beautiful during spring tho, and i've seen lots of flowers i can't wait to go jump around and take pictures in the park with.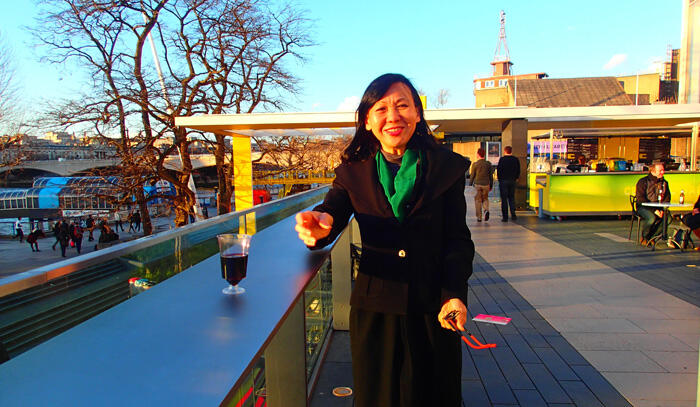 Aunt G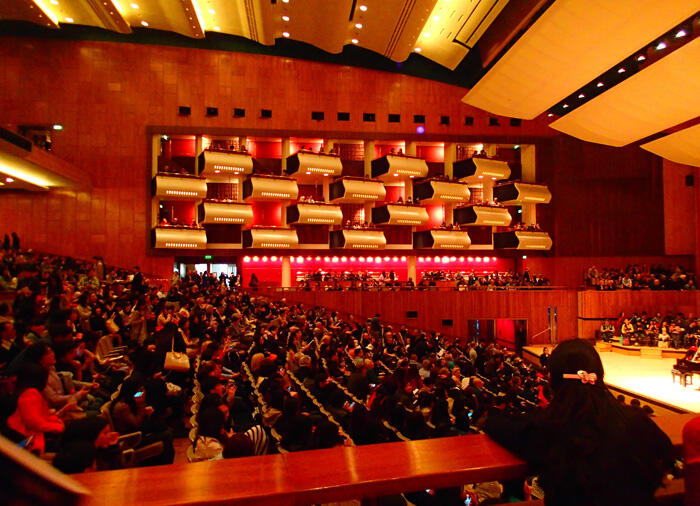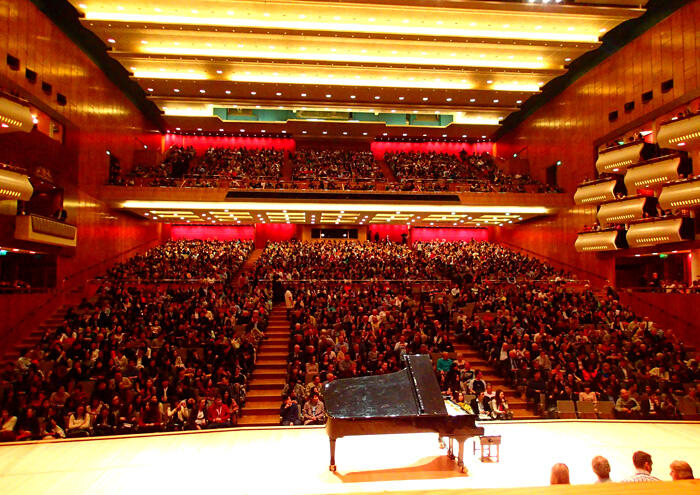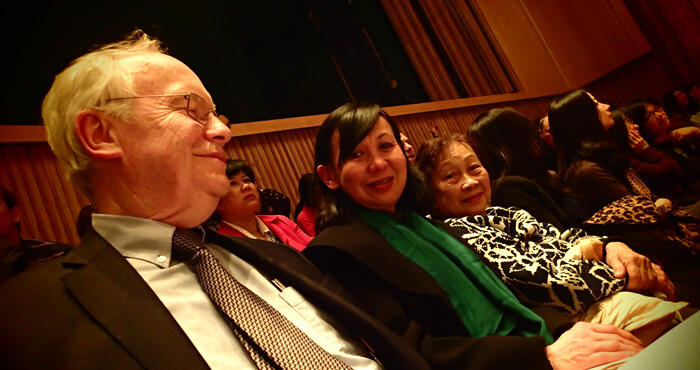 Uncle Mark, aunt G, and my Mama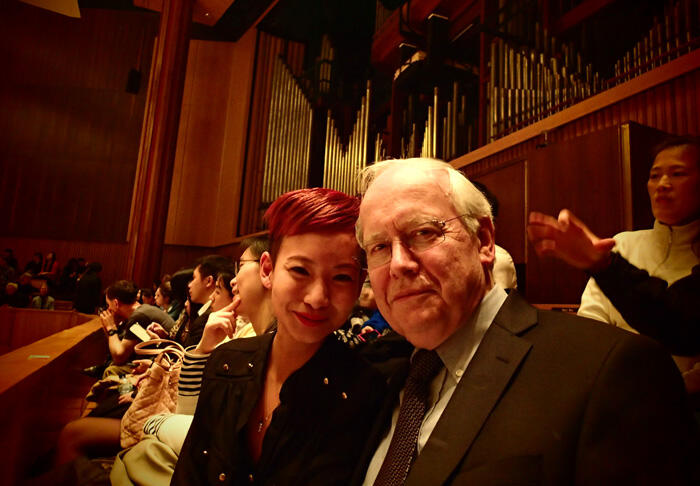 As you can see behind us, the hall was filled with Chinese people. I thought it's because we were watching a Chinese pianist that night, but Uncle Mark said there are generally loads of Chinese going to the recitals. 0_o Felt like i wasn't in London for a bit there!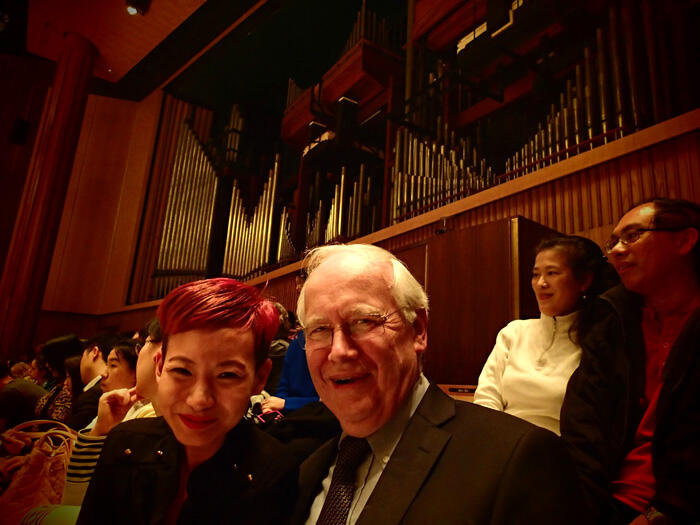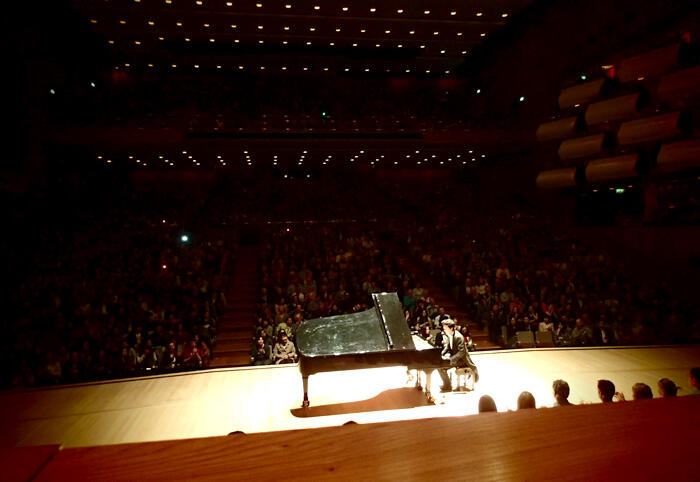 Yundi is a pianist who rocketed to international recognition after winning the 2000 International Chopin Piano Competition. Since then, he's played in prestigious musical venues in Vienna, Frankfurt, Berlin, Paris, Beijing, Seoul, etc.
That night he played
Chopin's Nocturnes Op. 9 Nos. 1 & 2 (which i recognised and really enjoyed)
Beethoven's Sonata in F minor, Op. 57, 'Appassionata'
Beethoven's Sonata in C minor, Op. 13, 'Pathetique'
Beethoven's Sonata in C sharp minor, Op. 27 No. 2 'Moonlight'
During his recital,
I imagined blades of grass growing and being stomped out
Stairs made out of clouds growing down from the sky
and wind chasing each other
It was pretty cool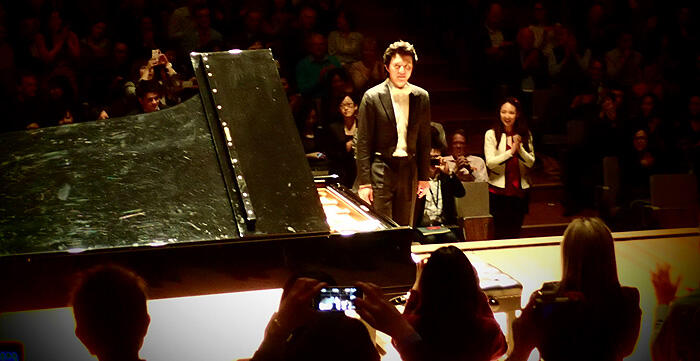 He even returned to the stage after a standing ovation to play another version of Moonlight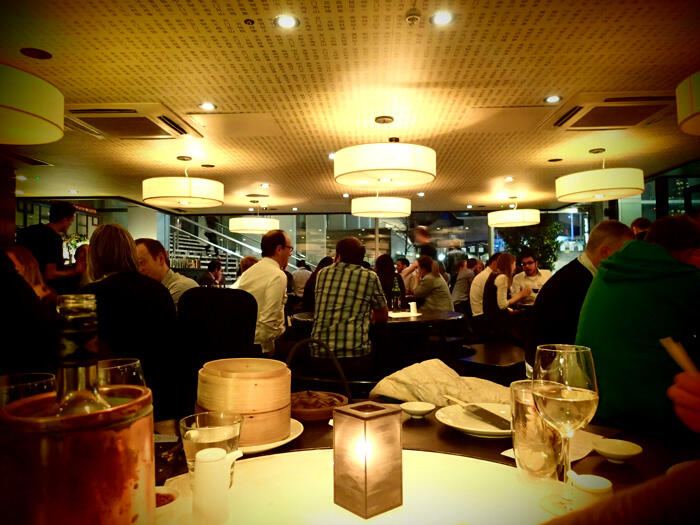 After the show we went to Ping Pong, a contemporary dim sum restaurant that was just outside the halls. It was like… kwailo dim sum.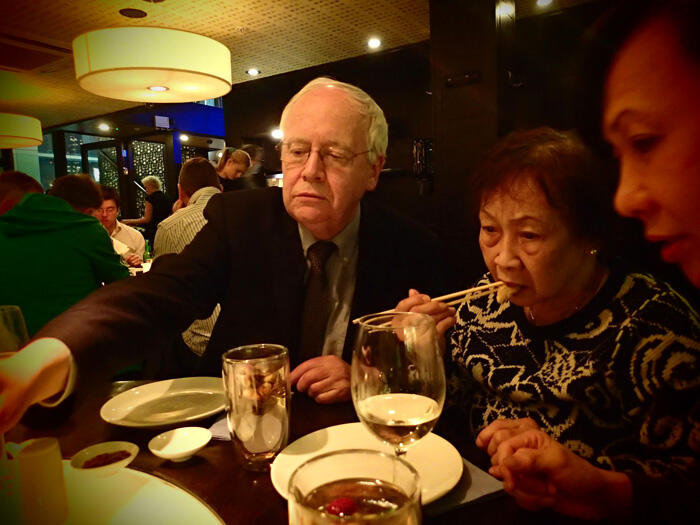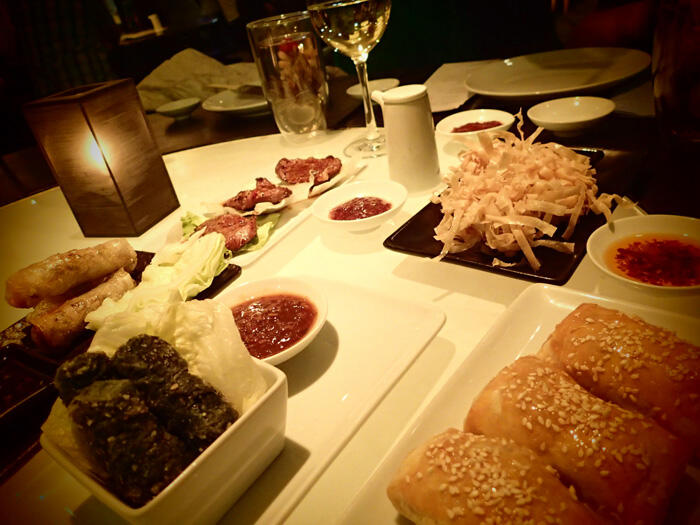 Just a third or quarter of the food Aunt G ordered. I told her not to over order and she ignored me while ticking off 5 more boxes. I looked over at Uncle Mark who just sat there calmly, cos he's probably so used to it by now, and he said, "Resistance is impossible."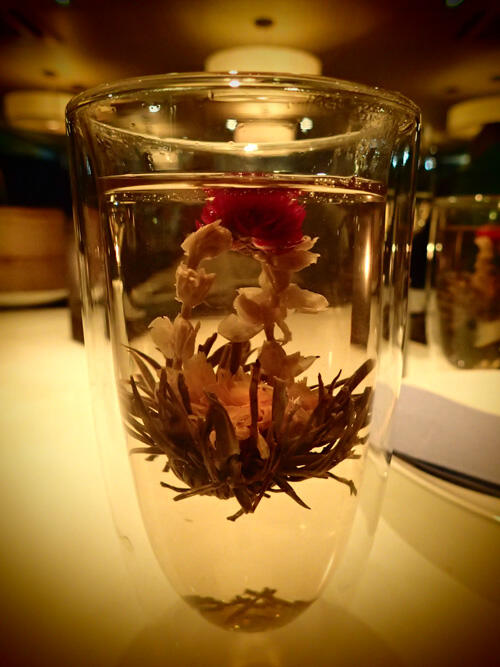 The flower tea there is so pretty! It opens up from a hideous-looking ball after hot water is poured on.
I've done lots since Thursday… lots of drinking and eating! Will try to keep on posting so i don't end up not blogging about all my stuff when i travel -_-