For almost a decade, Montblanc has been supporting UNICEF's efforts to heighten the level of education and literacy amongst children across Africa and Asia, and have raised USD5 million to date. Watch the vid below on the journey of Montblanc International CEO Lutz Bethge and actress Hilary Swank, as they visit Ethiopia to see how UNICEF changes the lives of the children there:
To raise money this year, Montblanc has launched the 2013 "Signature For Good" collection. The special edition of writing instruments, jewelry and leather accessories all feature a unique brick design that symbolizes building a better future for all children, from improving quality of eduction to the construction of schools - brick by brick.
Part of proceeds from every "Signature for Good" item sold from now till end of March 2014 will go to UNICEF's education programmes throughout Africa, Asia and Latin America.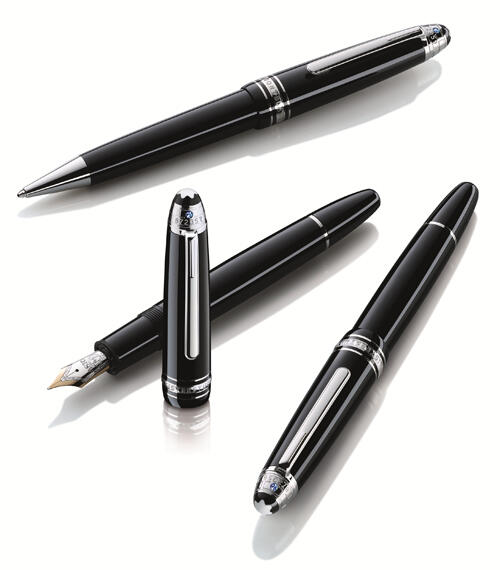 The design of Meisterstück is revisited in the instruments of the Classique Fountain Pen, Rollerball, and Ballpoint Pen. A cap top ring designed with the symbolic brick patterns are teamed atop the black precious resin. The blue sapphire you see on the top ring is inspired by UNICEF's colour.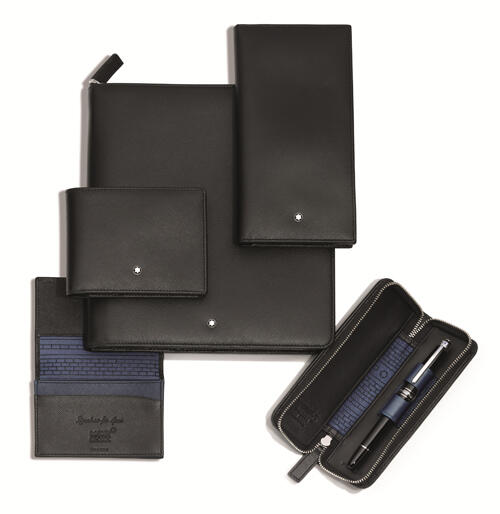 Handcrafted leather accessories include wallets, cardholders, notebook with brick design, and a pen pouch.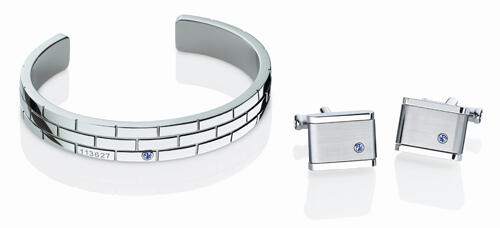 Signature For Good bracelet, and cufflinks with reversible surfaces of onyx and stainless steel. I don't have a picture of the key ring, but all jewelry pieces come embellished with a blue sapphire.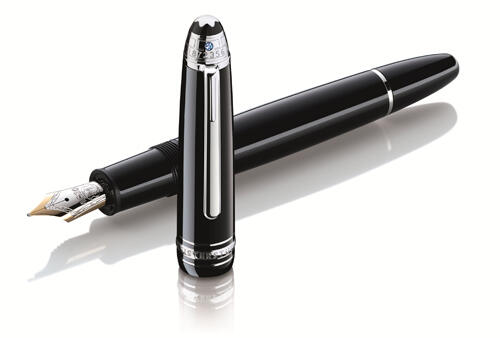 Each "Signature For Good" writing instrument comes with an individual 'brick' number, that you can use to register online to monitor the progress of the initiative.
Pictures from the luncheon we had at Chinoz after the launch: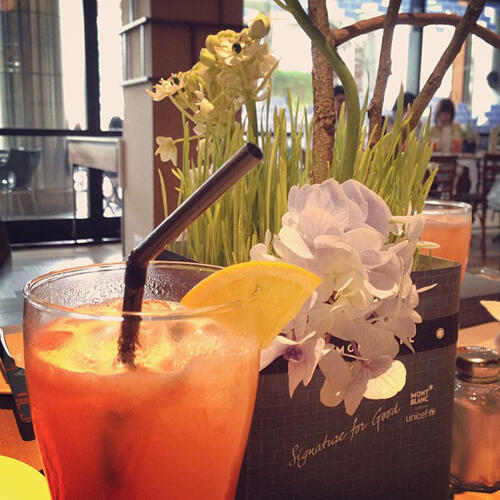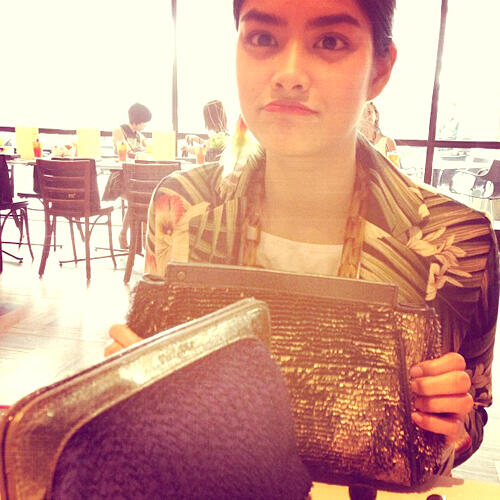 Clouds and i happened to carry out our thirtyfour clutches that day. MFEO!
A smiley face in my salad!
Some of our names were drawn to play a game during lunch, and i won a SHINY MONTBLANC... thing. Paperweight. Decoration. Whatever, i love it cos it's shiny!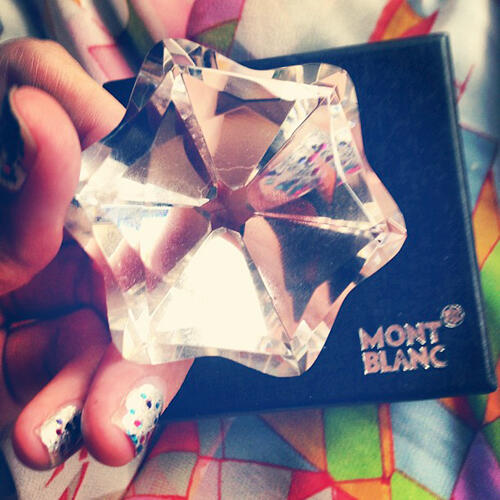 Sits next to my bedside lamp now.