After the anniversary party on Saturday night (which i'll blog about later cos there are SO many pictures to go through!) i was pretty much like a dead person on Sunday and nursed my two-fold hangover with chicken soup and leftover food. Went back to Reigate where we did our laundry, and had a late supper at night. On Monday, i went to meet Yishyene! It was the first time we'd go hang out just the two of us since i got here.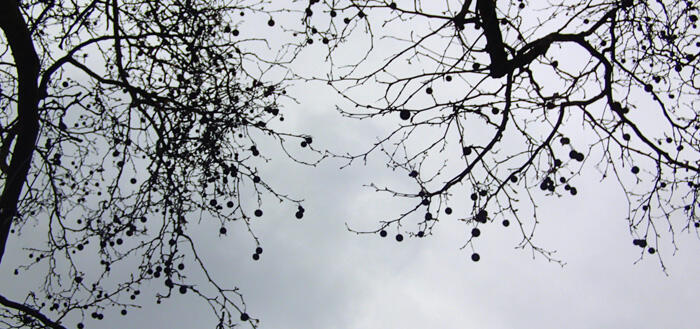 It was really cold on Monday.. the past two days have been brilliant with sunshine and even up to 18°C temperature. But Monday was a different story.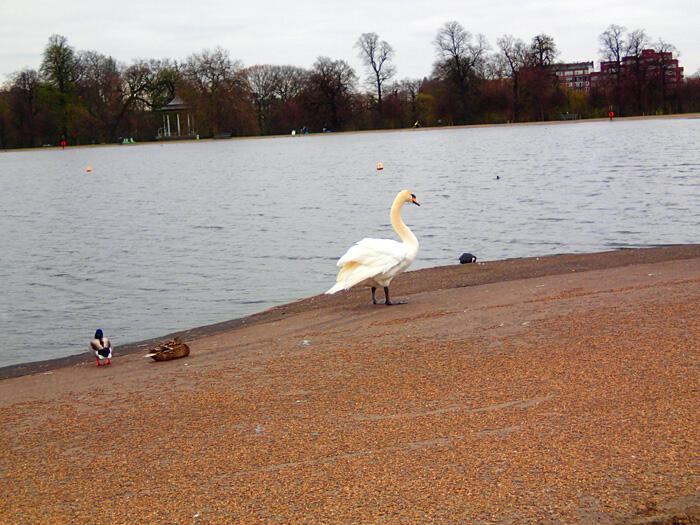 We went to Hyde Park to walk around a bit, and i spotted this huge swan next to the water. Crept up closer to it and… it SO knew i was a-coming. I went slow tho. I have no desire to aggravate a creature with a huge beak to peck me dead.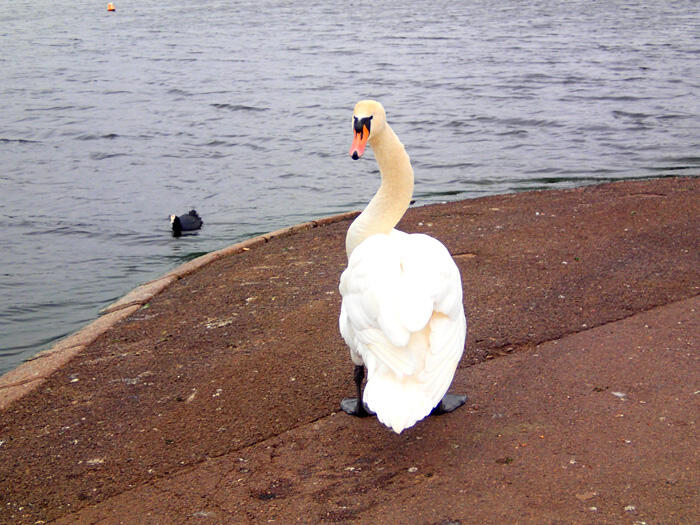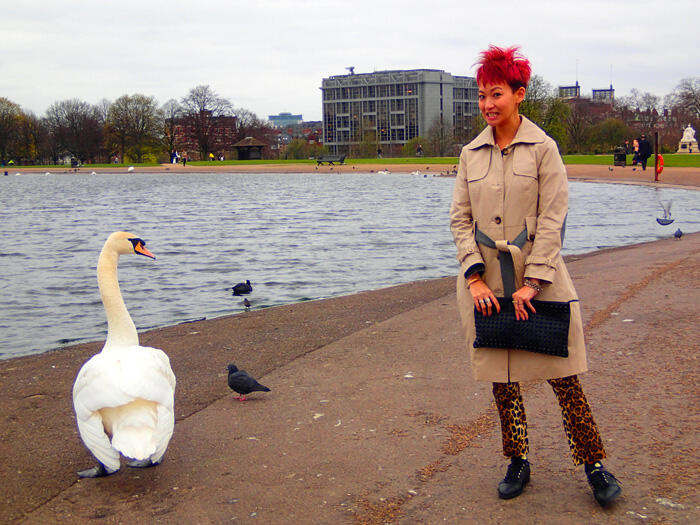 Yishyene pushed me to go closer to it and this was the best i could do before it hopped into the water.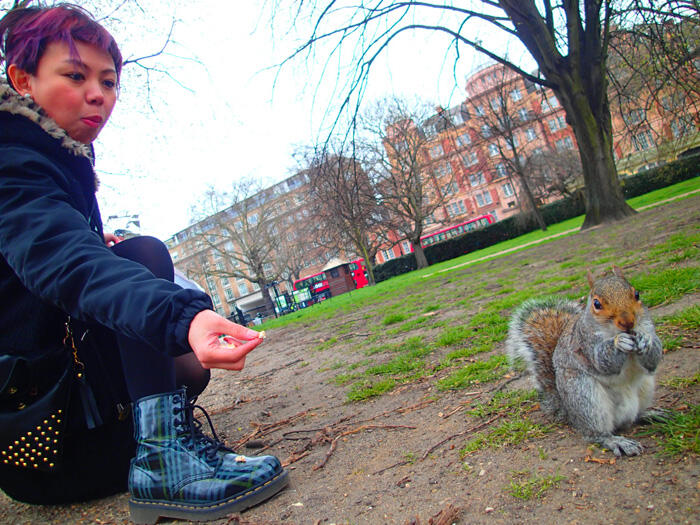 A squirrel bounded up to us and Yishyene remembered she had some nut snack in her bag, "Oh i may have something! Wait! Just wait okay!" Then she tried to get it to jump and get it, "Do you want it? Come on! Come on and get it!" like it was a dog. I almost expected it to.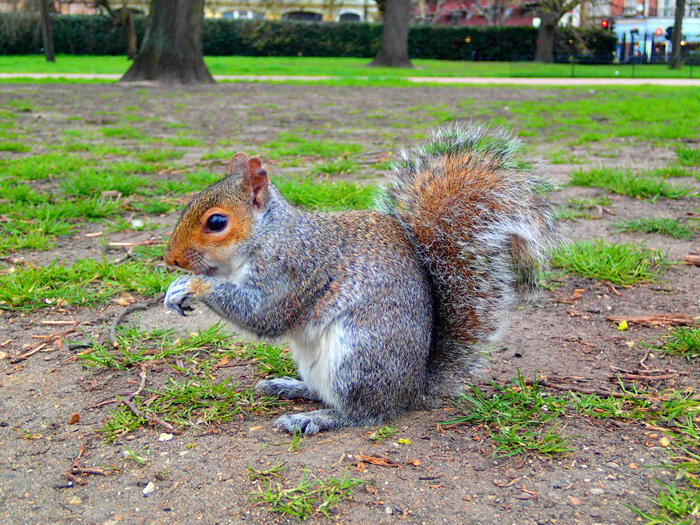 Then it was so cold we were like 'screw this we're going inside!' Found the closest pub we could hide in and got some pre-dinner drinks.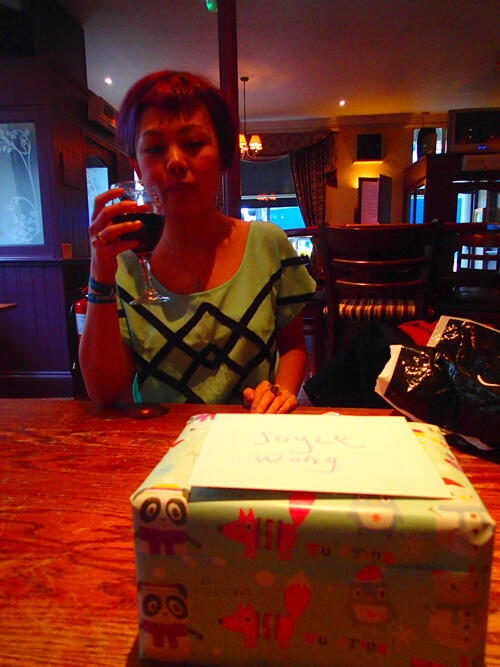 I had a Guinness, and a belated birthday present which was a pull-along giraffe! 😀 Y knows me well. Clem is going to hate my growing collection of toys while i'm in London alone. Today, i just bought a giant bubble blower, and some toy i don't even know what to call it…
After a drink, we went to have duck rice at Gold Mine @ Bayswater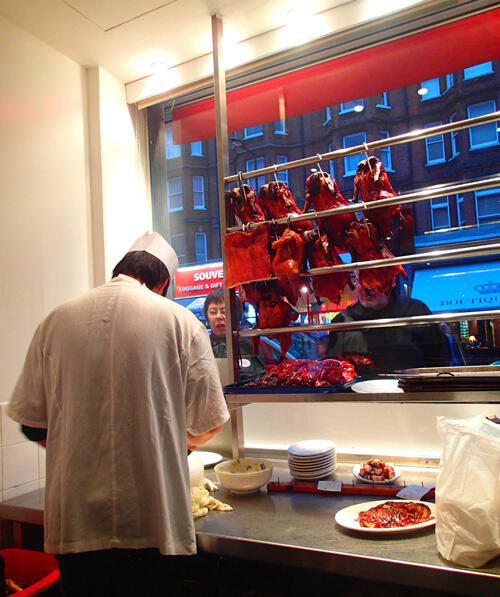 We had to wait for 20 minutes but that was okay. The duck looked so good!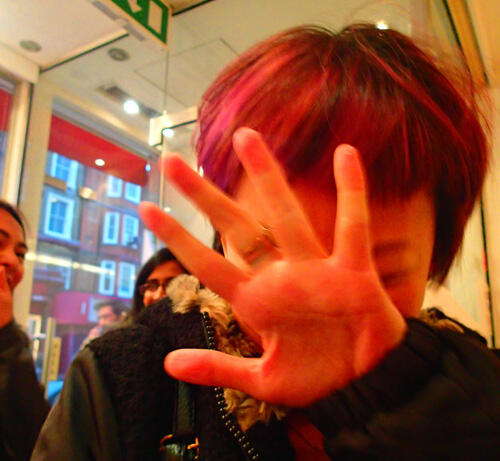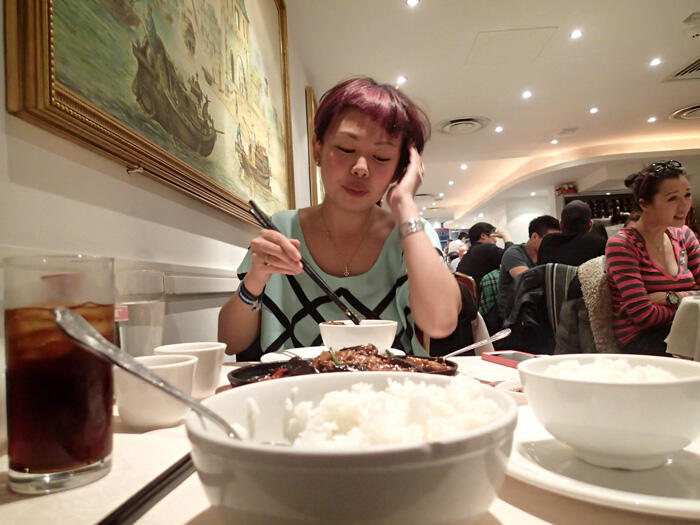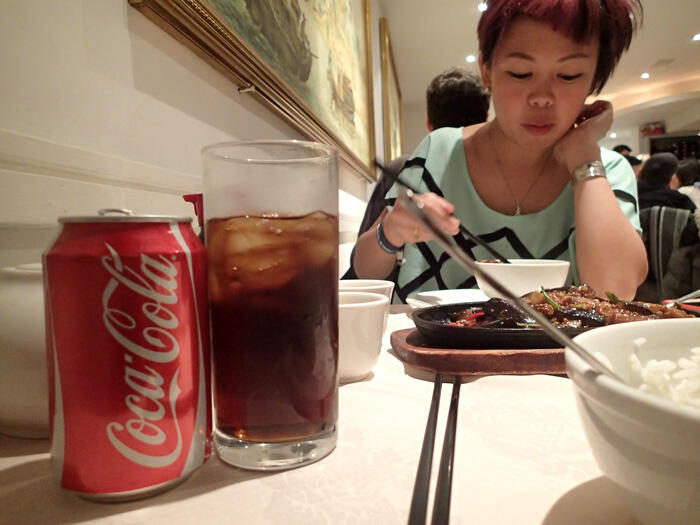 Just had to take a pic of Coke cos… i've been craving it (i allow myself one a week!) and didn't manage to get any with ice even after dreaming about it.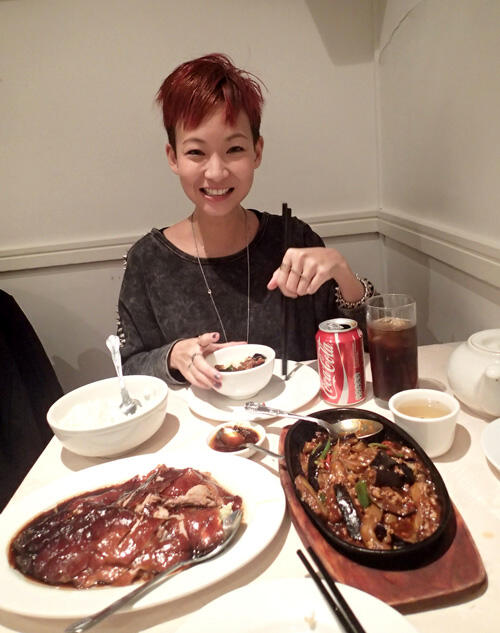 We shared half a duck and a hot plate of aubergine with mince pork. Goddamn that duck is amazing. It's got crispy skin and super soft flesh. A bit too much fat at some parts but easily removed. And SO FREAKING good with its gravy on rice.
Why don't we have duck like this in KL?! I think i need to have this duck one more time before i leave!!