I first met Vicky at a party where she was at the table next to ours, and was wearing a black corset top and had tattoos covering both arms. I thought, "Wow, that girl is HOT." We ended up talking about tattoos, exchanged numbers, and followed each other on Instagram. I saw that besides having a love for alcohol and tattoos, she also has a son and constantly IGs his drawings (very cute!), and that she does some modeling, and arts and craft too. A woman with many interests!
Vicky invited me for the launch of her academy last Saturday, and I really wanted to go and support because it's such a different 'academy' than to what you might imagine!
Guess what she teaches at her academy..?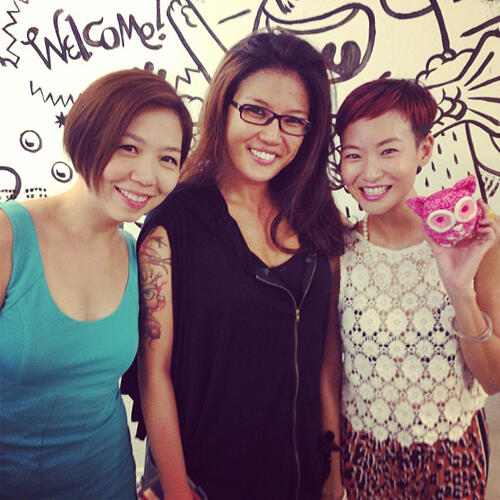 She's teaching children and adults to crochet toys! How lovely and different is that!
Above is me with the two founders of HueVicky Academy – Amy on the left, and Vicky in the middle.
Vicky describes herself as: "A little girl who loves knitting, wishing to bring happiness to the world, spreading sunshine to everyone around the corner. Ironically, this little girl, who knits happiness in her dolls, has gone through pain, tears & disappointment in humanity. However, hope does not frail as hope is knitted with love, filling all dolls with positivity. May my dolls bring smiles into your life!"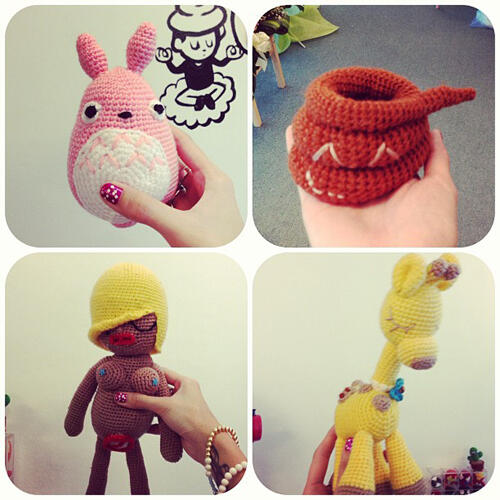 A pink Totoro! And a turd!
I see boobies. I love giraffes!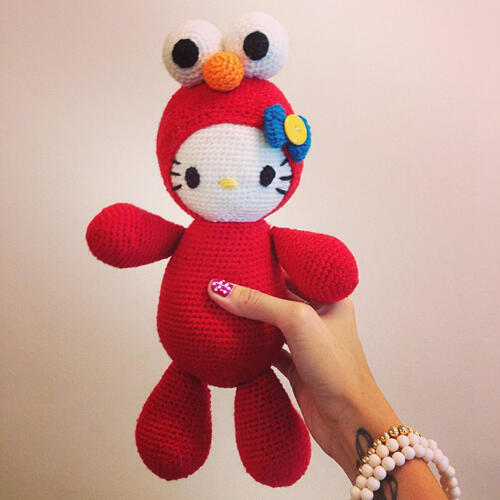 Because being Elmo is so much cooler.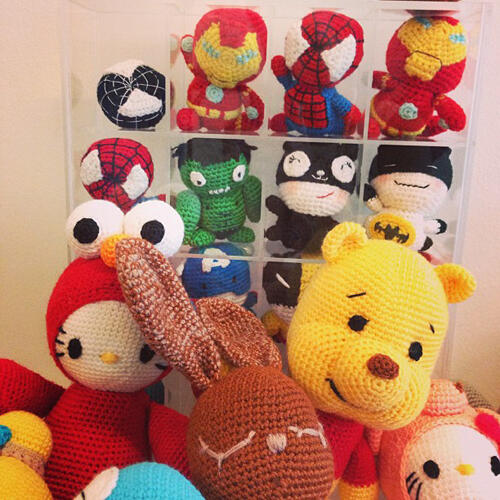 Besides giving classes, Vicky sells her crochet toys and makes-to-order. She's got a Special Mother's Day Class starting so you can hand-make your mom a toy for RM198.
www.facebook.com/pages/HueVicky/158761564185702
HueVicky Academy is located at:
42A-2, Jalan PJU 5/21,
The Strand, PJU 5,
Kota Damansara,
47810 Petaling Jaya,
Selangor, Malaysia
Tel: 012 222 8313
Email: huevicky@yahoo.com
Instagram: @huevicky