Chilworth has had this long-standing tradition since the 90s, where Friday nights are dedicated to interns having to cook dishes from their own countries for everyone to try, and lots of drinking thrown in. I didn't have to cook anything that day, since i'm no longer student i guess, but i helped out as sous chef and photographer of the day.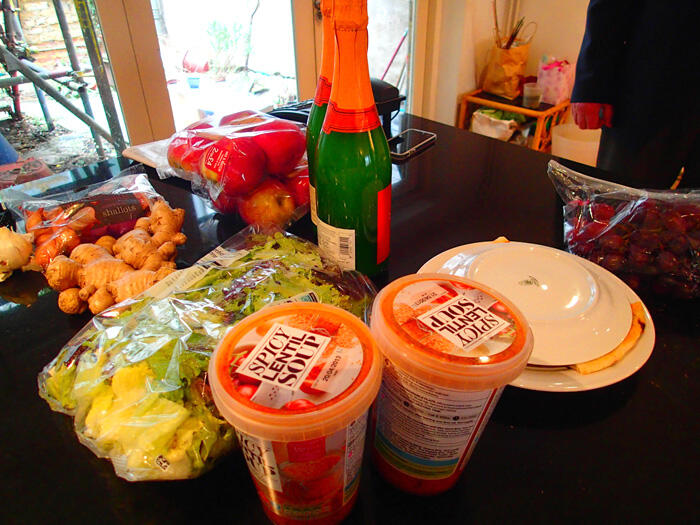 Besides cooking dinner dishes, we also prepared a late lunch for ourselves.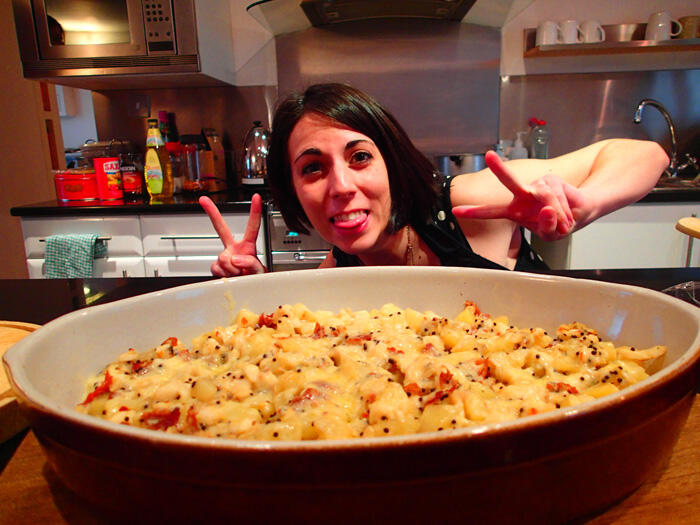 Queralt cooked this delicious cod + potatoes + mustard seeds + bacon + melted cheese dish. I'm so gonna try it at home for Clem. Actually, i'm gonna try all the recipes i watched being done that day – they were all excellent!!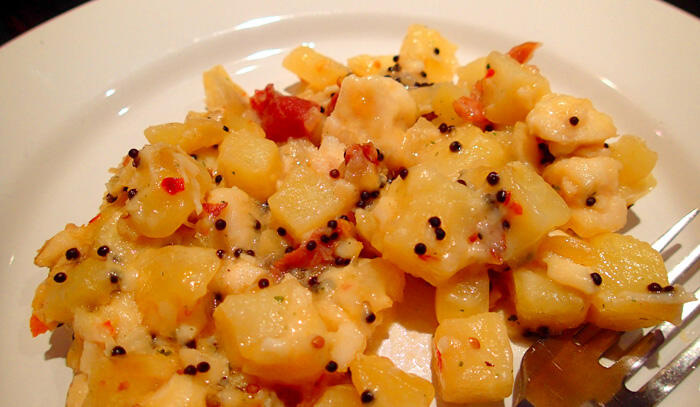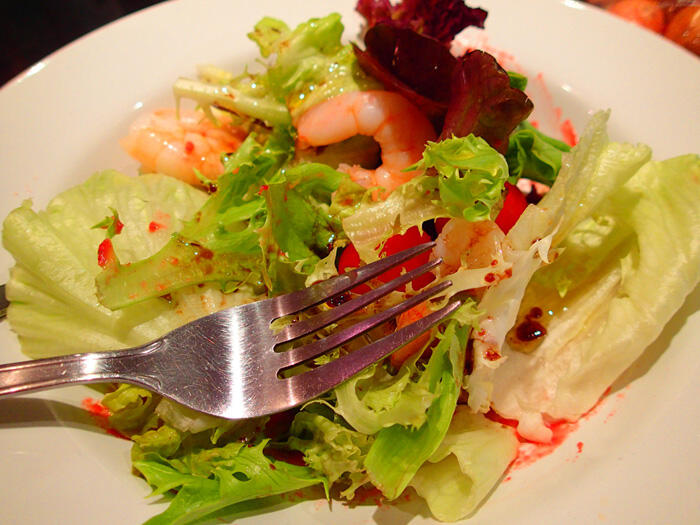 So we had the cod and potatoes, spicy lentil soup, and prawn salad for lunch.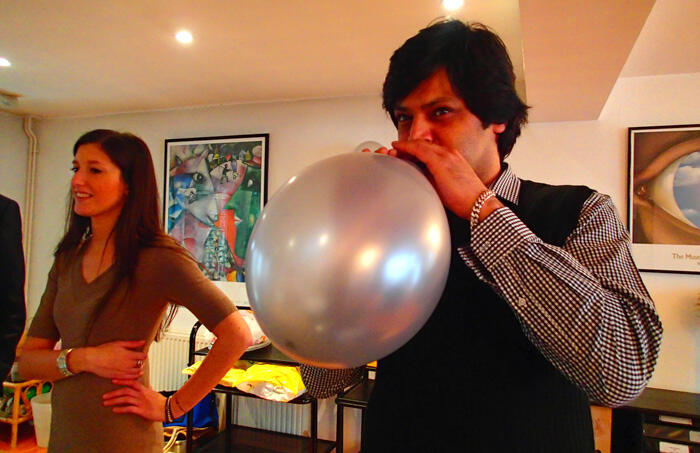 Hitesh used to teach me QuarkExpress when i was there in the year 2000!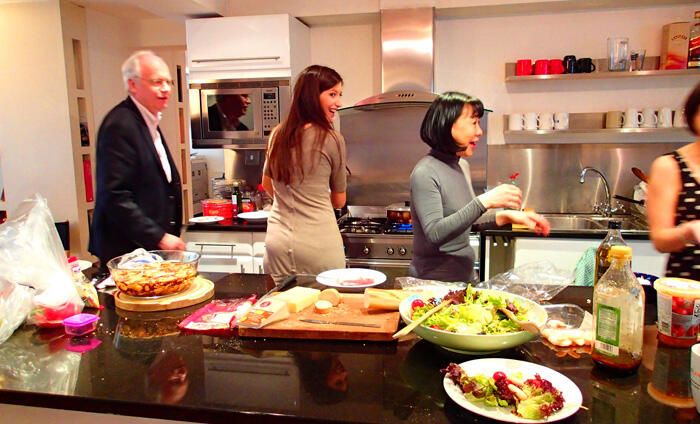 After lunch, everyone rushed to prepare the dishes cos others were arriving at 6:30pm.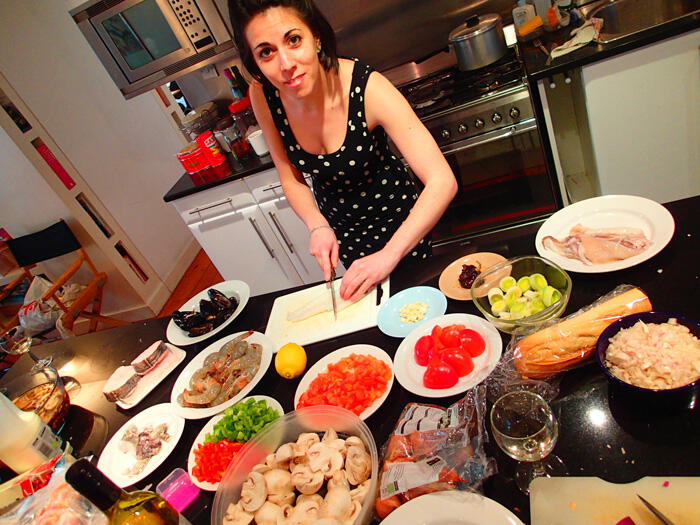 Queralt was cooking a fideuà.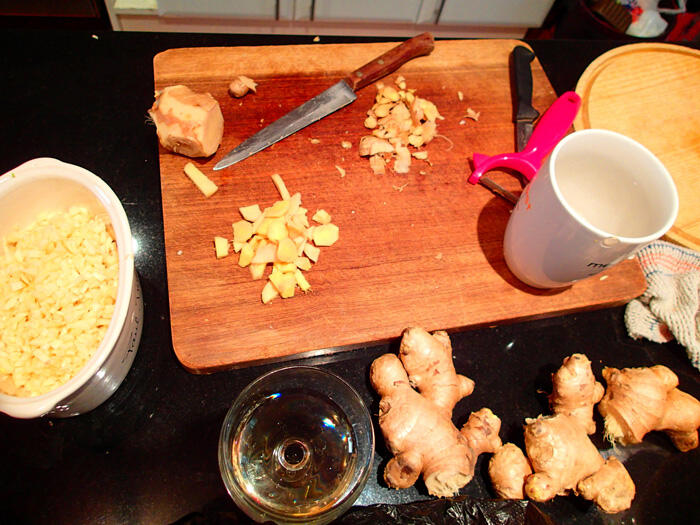 Aunt G was doing her famous ginger chicken, and i chopped ginger for TWO HOURS till i got a backache.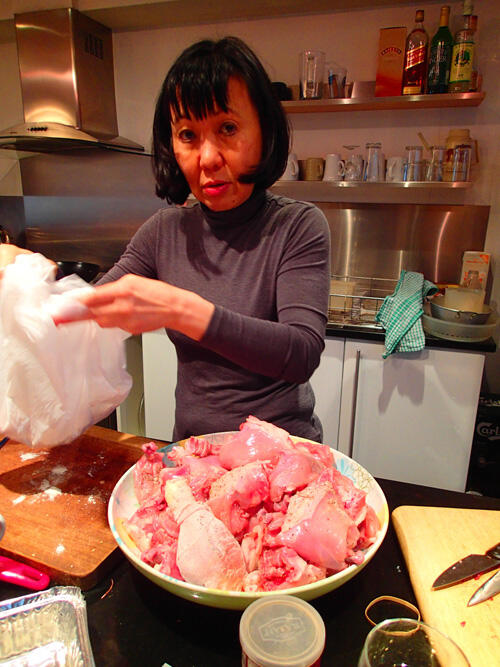 Mixing the chicken with pepper and flour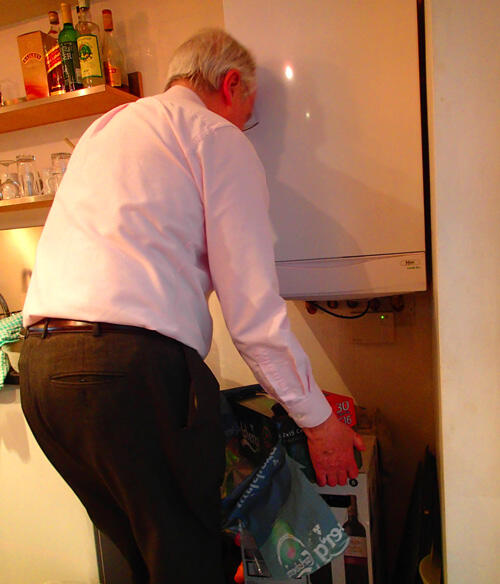 Uncle Mark doing the drinks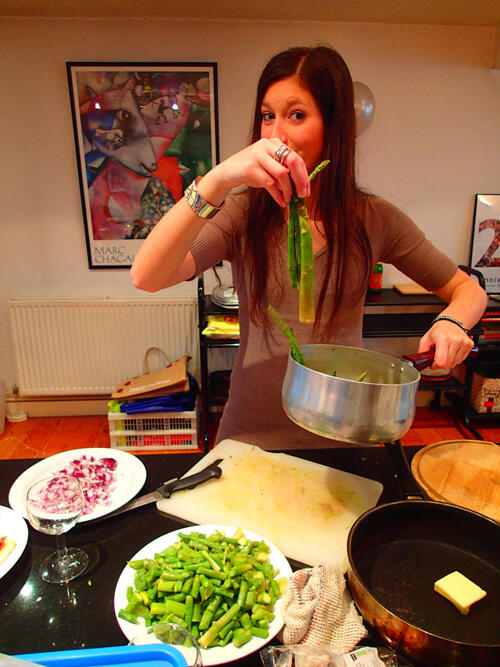 Beatrice did a sumptuous asparagus risotto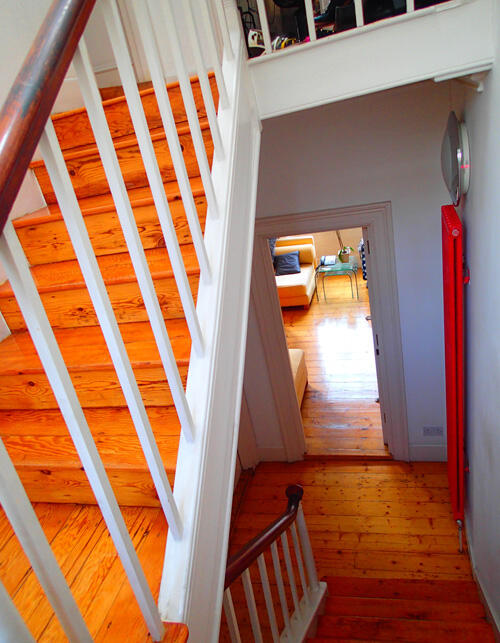 I went upstairs to see how Queralt was getting along. One kitchen wasn't enough for everyone.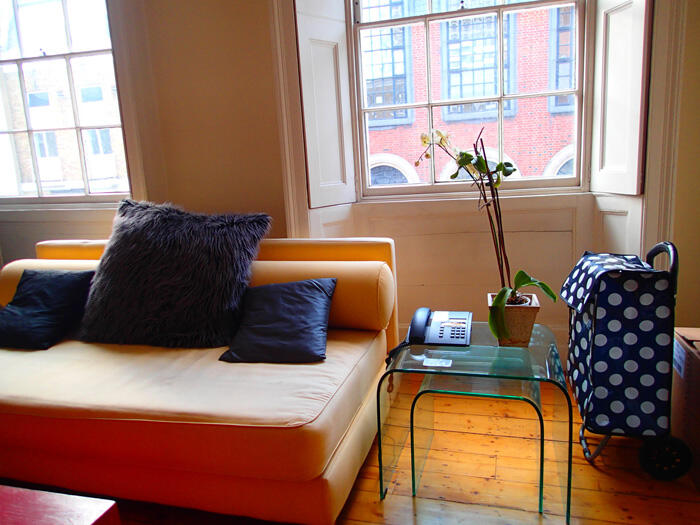 This is the lounge on the first floor where i used to hang out, watch the telly and read. Haven't done it this trip – too chilly and don't seem to have time for TV.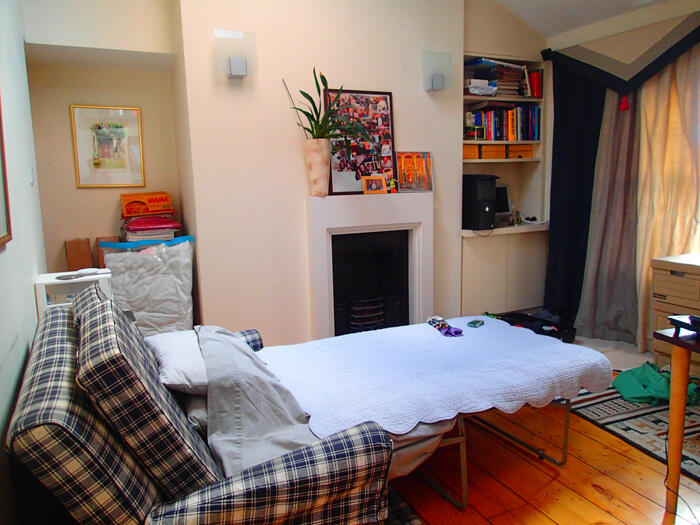 I'm sleeping in Uncle Mark's study, thanks to him for giving it up for a few weeks! It's really comfy except for the skylights above me that don't seem to recognise the desperate need for hungover sleep so i use my blanket like a tent when the sun rises.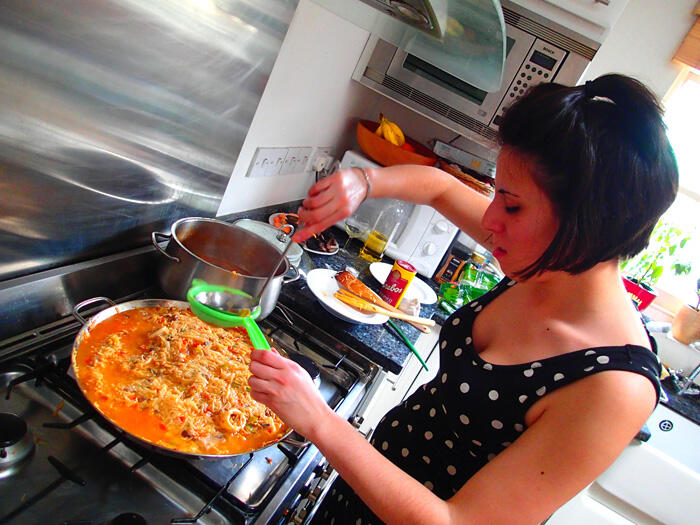 In the upstairs kitchen! Queralt is straining fish soup into her fideua. I was quite impressed by how much work goes into it. It's like paella but with tiny noodles instead of rice.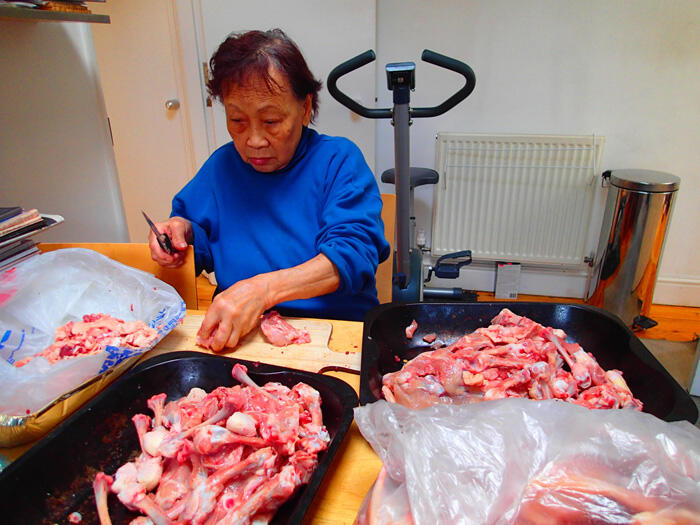 My mama (my father's mum) lives on the 2nd floor in her little room, and here she is cutting chicken bones to make me soup! I CANNOT WAIT. Nothing like grannie's food!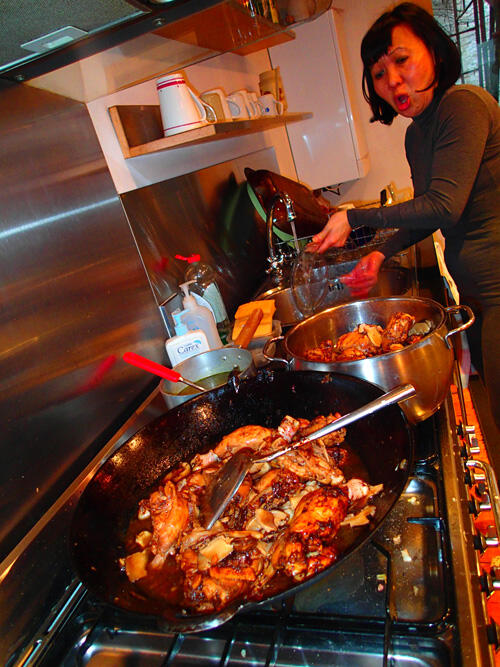 Aunt G cooking the ginger chicken in two batches cos there was so much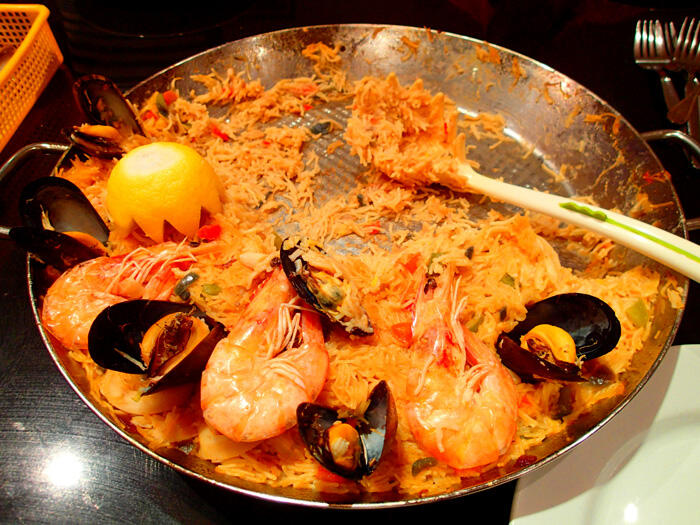 We were so eager to eat that i forgot to take a picture of the fideua! -_-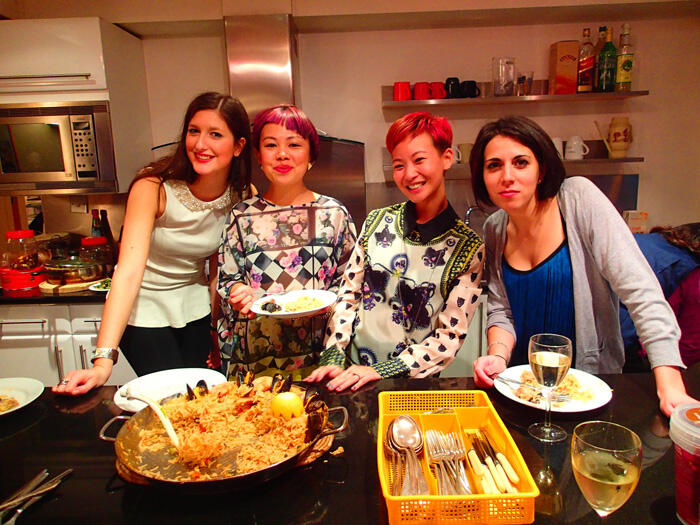 Beatrice, Yishyene, me, Queralt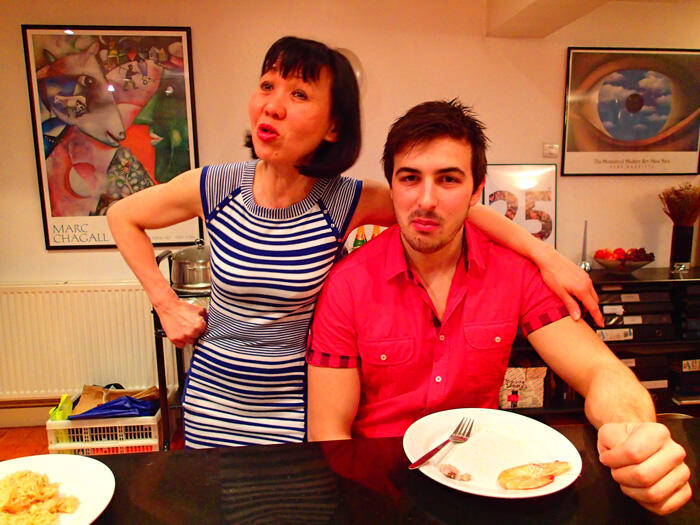 Aunt G and Mario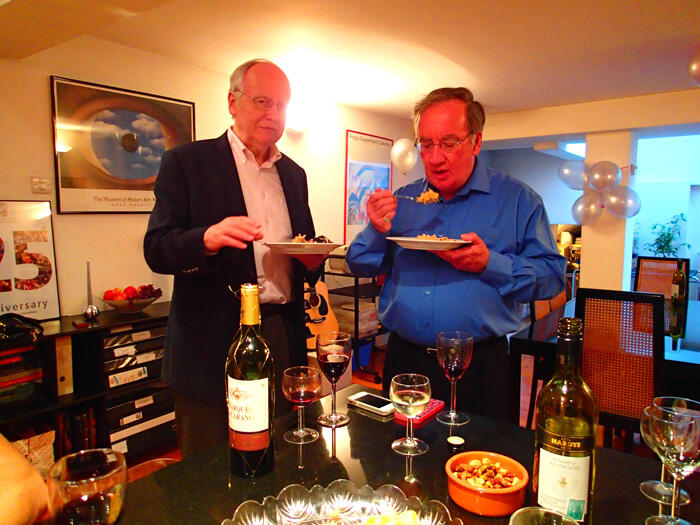 Uncle Mark and Paddy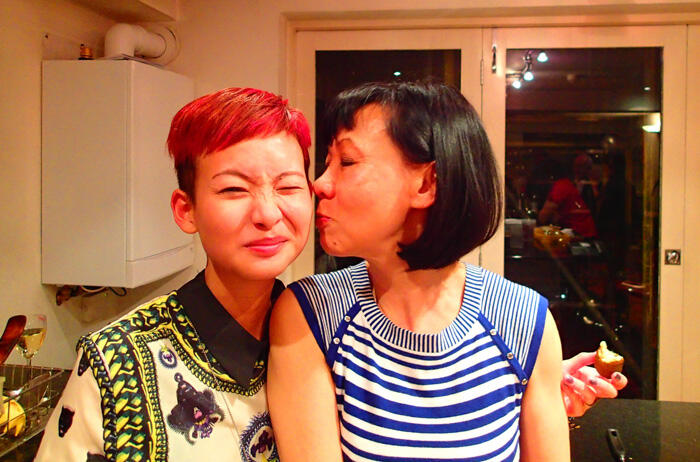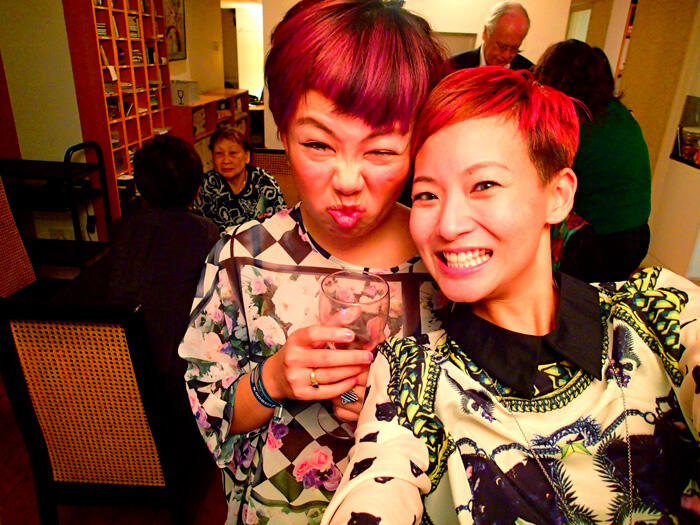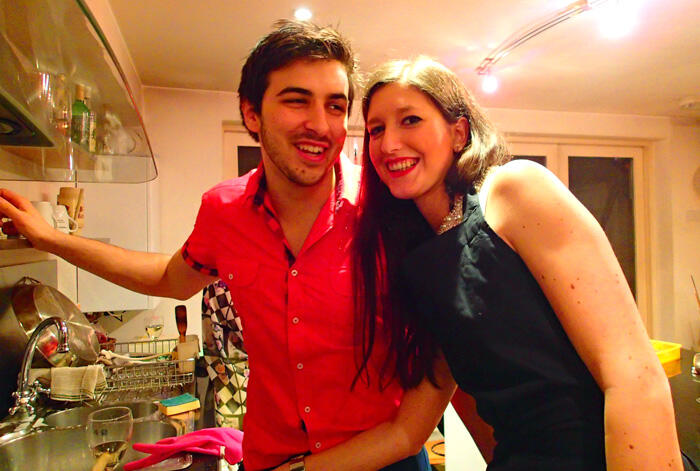 Mario and Beatrice have been together for 5 years, very sweet.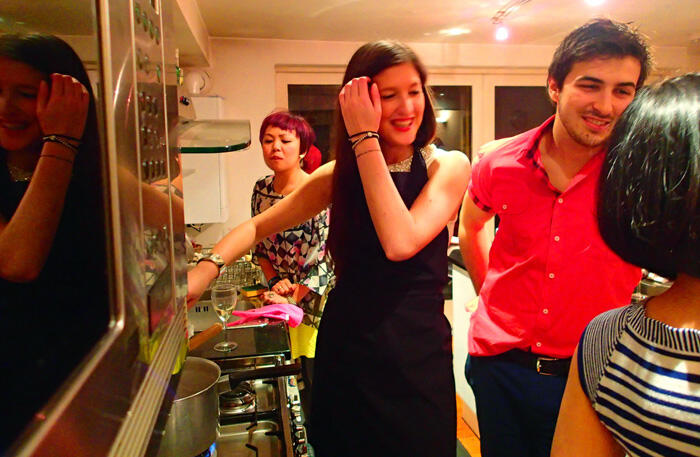 Spot the greedy Asian girl…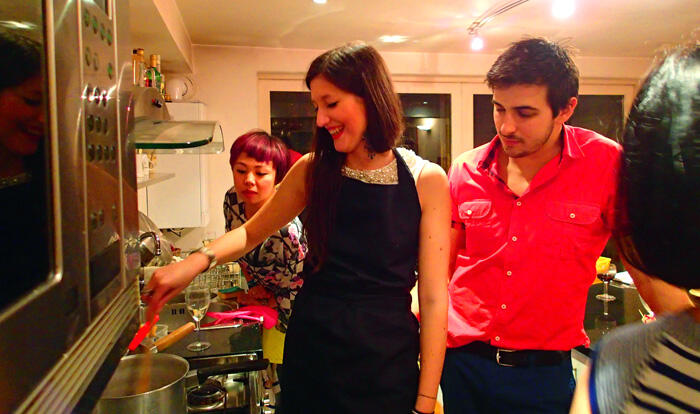 … peering closer and closer to the food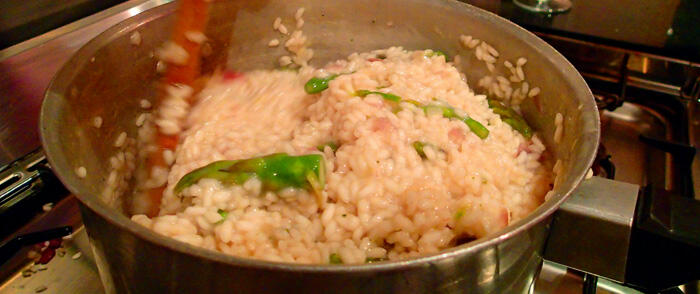 The asparagus risotto was better than the ones i've attempted at home, so i'm gonna try Beatrice's recipe. It's a real labour of love to cook tho! Gotta stand there and slowly stir it for ages.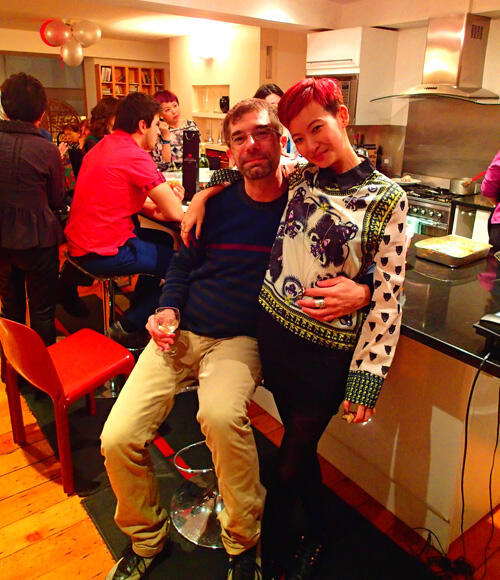 With Marco! He was an intern around the same time as me 13 years ago, and we were on the same office trip to Portugal where he acted as my bodyguard 😀 When he first saw me in the kitchen, he couldn't recognise me… and paused for AGES while i stood there thinking, "He doesn't look very excited…" Then when he did, he swooped me up in a huge hug and squealed haha.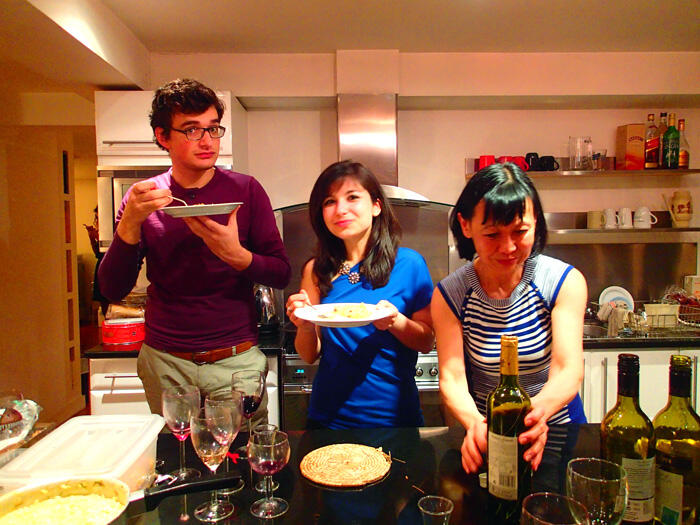 Alexandria and her boyfriend Luc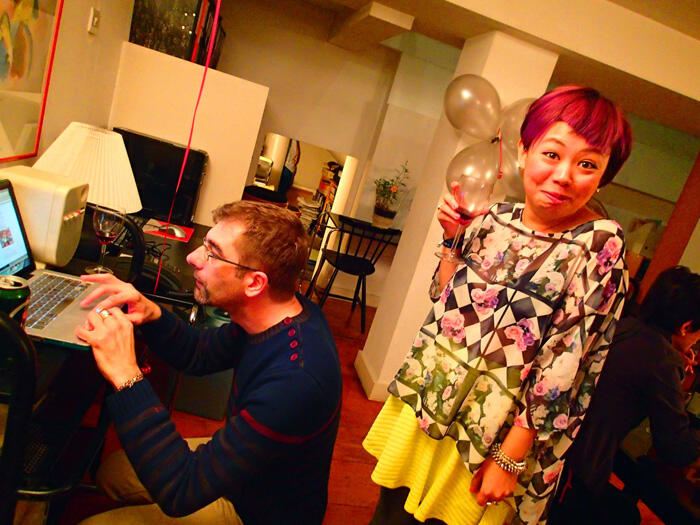 Marco showing us pictures of his boyfriend. He's very chuffed how they're gonna get married soon 😀 Y is just being… herself.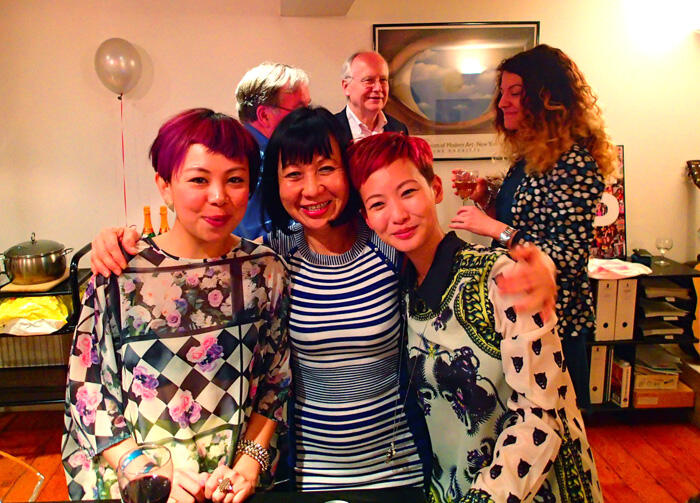 Y, G, me. Teresa with curly hair at the back.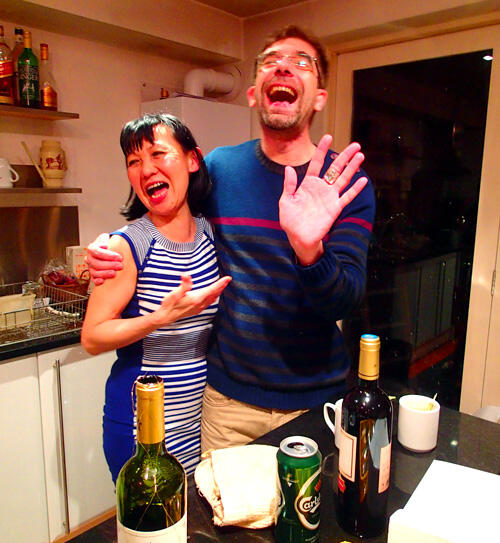 Aunt G and Marco. This picture is so cute.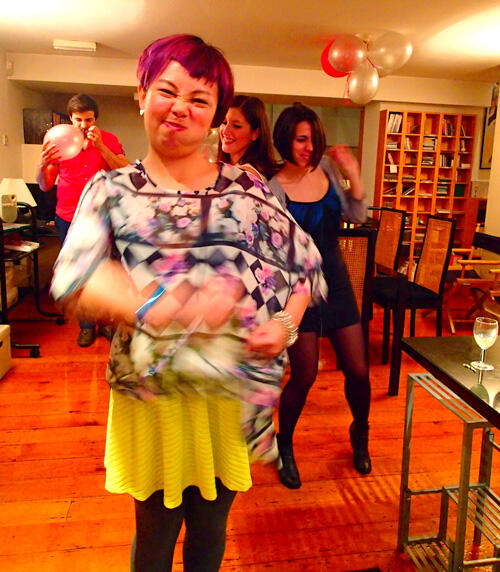 There was some dancing later that night. I stopped taking pictures. Tho there's some video taken by Y of me dancing -_-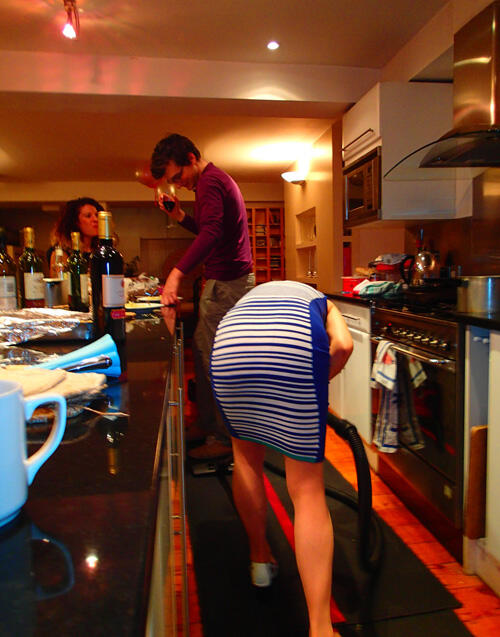 The bum i'm always seeing cos she's always bending over doing something – cleaning, sorting out, picking stuff up, vacuming.
😀