After being holed up at home for days on end from being sick, cabin fever does nothing but make one more enthusiastic to dress up to go out!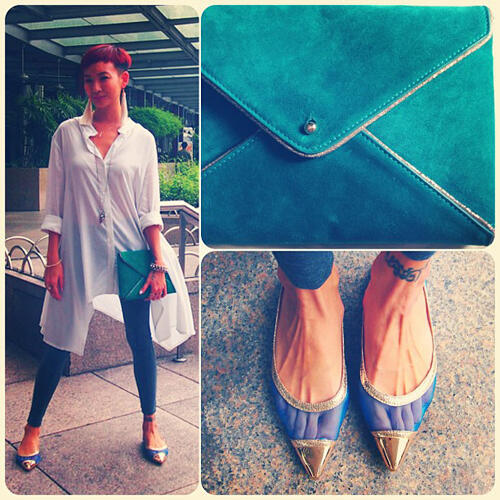 Wore this to cover an event in KLCC.
white asymmetrical shirt; naked kimchi
grey leggings; zara
gold-tipped mesh flats; house of eight
leather turquoise clutch; thirtyfour
necklace; thomas sabo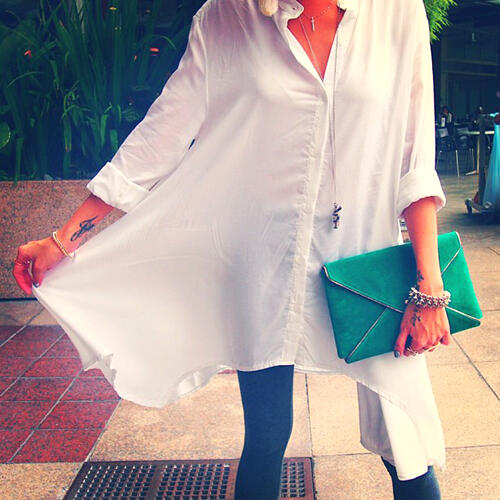 I love this shirt dress from Naked Kimchi - it's really light, airy and comfy! Naked Kimchi is a Korean shopping website which has sent me some clothes and shoes i picked, and so far the items are so satisfying in person. Their things are not that expensive, and the quality is really good!
+ + + + +
Been wearing a scarf to cover the massive bandage on my ear.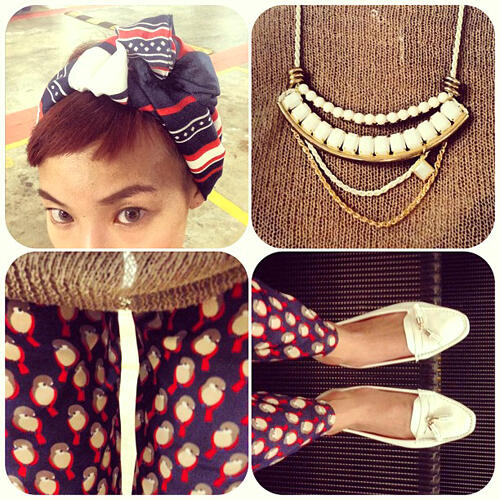 Dinner out at Publika with Clem and the Sotongs.
scarf on head; vintage from london i think
jersey top; i have completely forgotten...
white necklace; corgi
sparrow pants; kitschen
white loafers; naked kimchi
clutch; from brisbane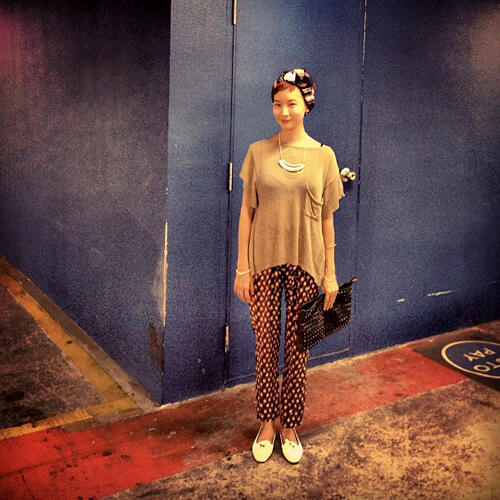 + + + + +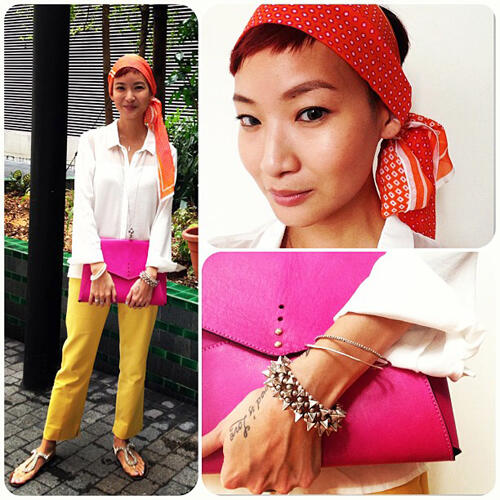 Lunch and movie at Gardens.
white shirt; h&m
mustard pants; zara
scarf; jim thompson
fuchsia clutch; thirtyfour 
spike bracelet; philippe audibert @ aseana 
+ + + + +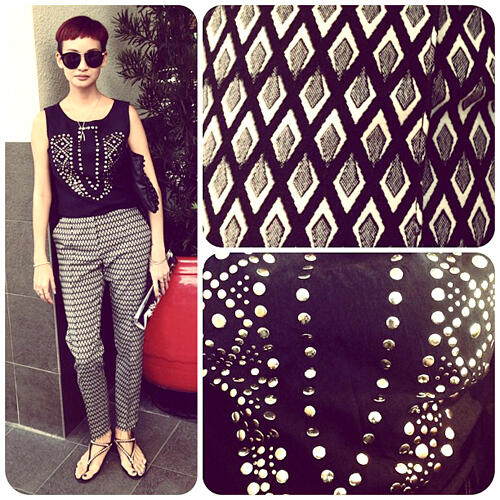 Lunch meeting.
studded top; house of eight
pants; zara
sandals; eclipse
sunnies; karen walker
+ + + + +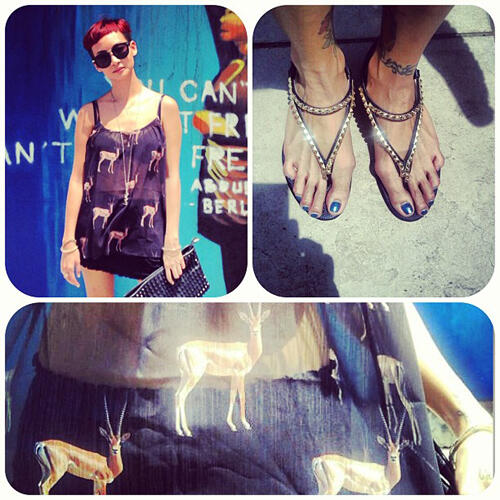 Sunday brunch.
gazelle top; killer dolce
sandals; eclipse
+ + + + +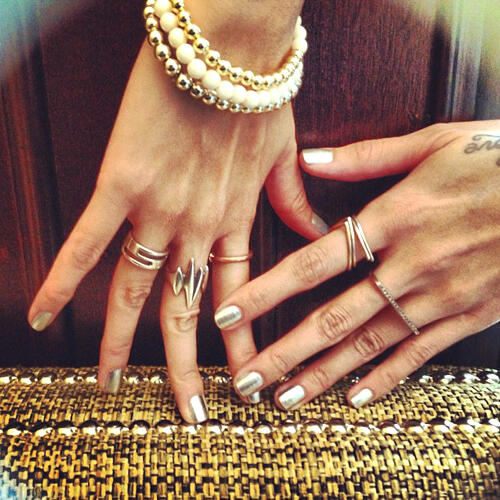 I've been favouring silver manicures of late.. with some sprinkles on the top at times. 😀
My fingers are very slim, so i have most of my rings custom-made, or buy the smallest size if available. I can't wear an 'S' size from any of the high street stores -_-
Rings from thirtyfour, killer dolce, Galle in Sri Lanka (they've got great silversmiths there), and a really old silver ring Ash bought for me when we were teens.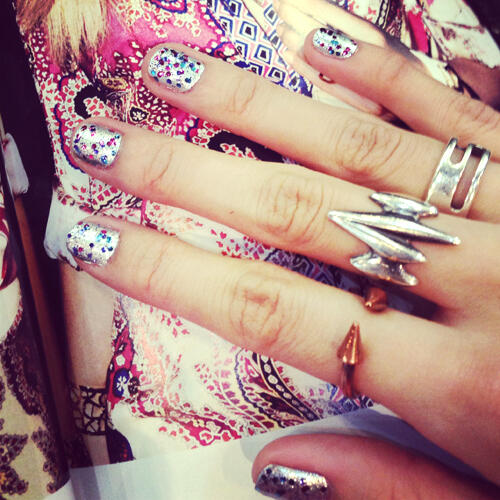 + + + + +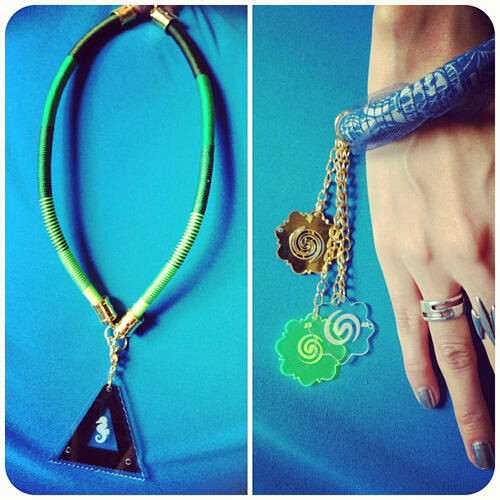 Thanks to Vivy for sending me these Antyk Butyk accessories! Available on Fashion Valet, check out their new website, i'm so impressed by it!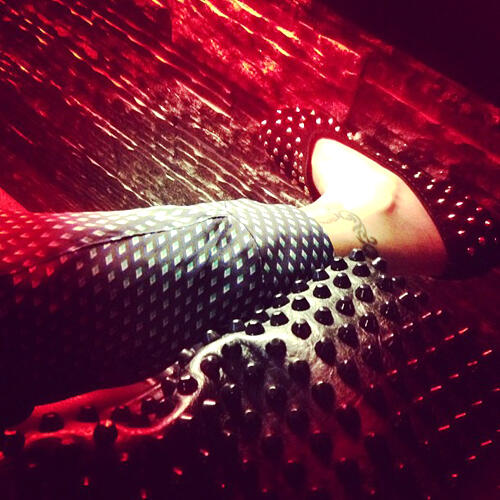 Random shot one night, we went to watch the Malaysian Association of Chinese Comedians (MACC)
silk pants; zara
studded flats; topshop 
+ + + + +
I was in Bangsar last week when it looked like the new silver building (Telawi Square) across BV2 was open, and so it was! I happened to chance upon the shops on their first day of business. The Shopping Gods certainly love me. The shops on first floor are so-so, there's one really colourful one, but a top that looks like it's from Bangkok was selling for RM120 so er no.
However, there's a boutique on the top floor worth checking out called Lonely Dream which stocks really interesting pieces from Korea and Hong Kong.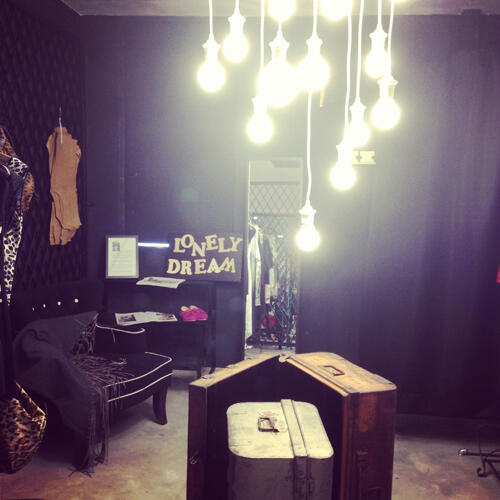 Bought two really nice dresses from there which i'm sure you'll see on this blog one day.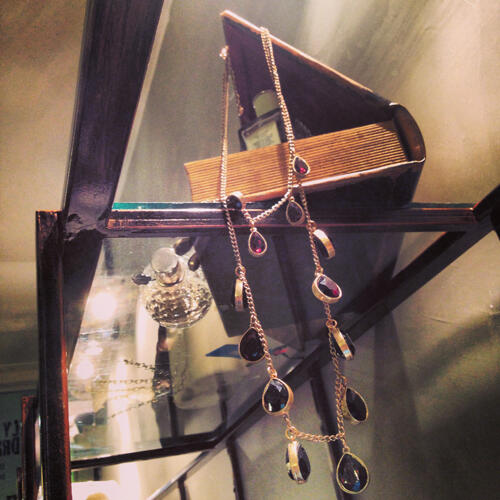 + + + + +
And lastly, i'll leave you with a big fat picture of my face. I was having a low fever that day and had a photoshoot for Shu Uemura. They made me look completely serene instead of sick! Make up is awesome.