Jay invited me for the launch of her latest project, called PRICED!
(Some of you might recognise her better from TV.)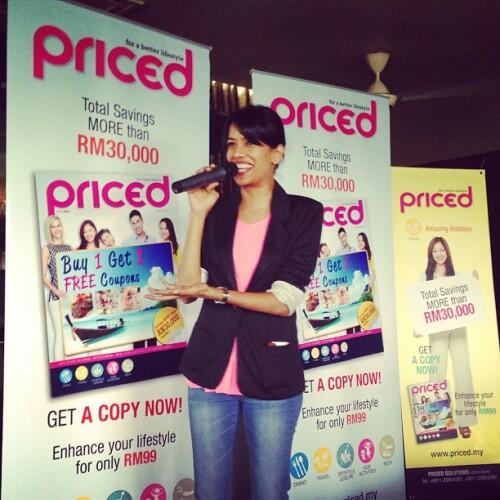 PRICED is a huge book of 'Buy 1 Get 1 Free' coupons that can be used in all types of outlets
covering F&B, sports & leisure, children's activities, hotels, and spa & beauty all over Malaysia.
This is not like GroupOn ok… cos those vouchers last only a short period of time, whereas PRICED ones are valid till 31st Dec 2013 so you don't have to rush and go out of your schedule!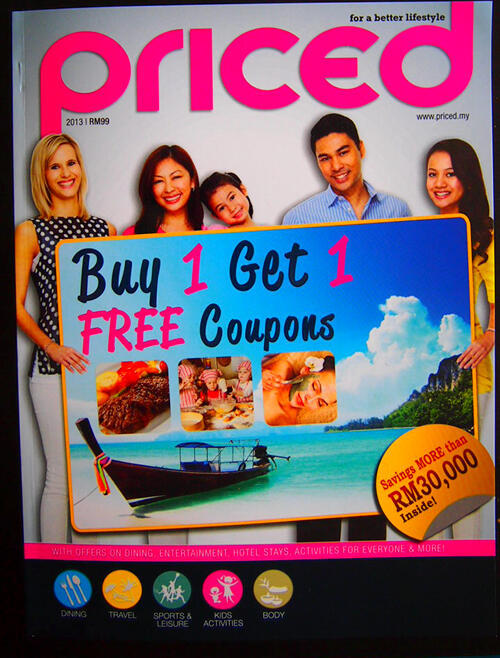 Priced 2013 features coupons with an estimated value of RM30,000 in free offers and savings!
You can purchase the book at MPH for RM99.
I took pictures of inside the book itself so you have a better idea of its contents!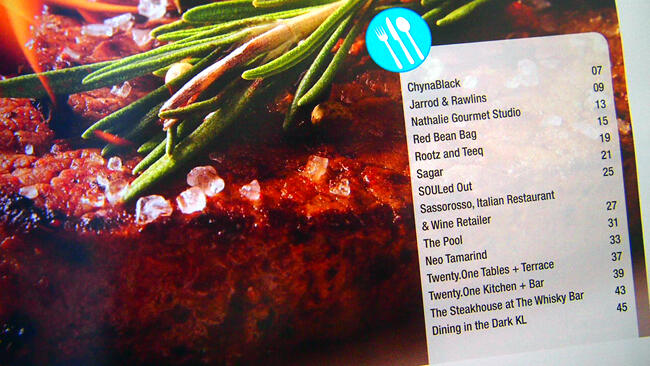 Above are the list of F&B outlets partnering with PRICED. For bars/clubs like Rootz, ChynaBlack and The Pool; the coupons are all '1 For 1' bottles of JW, jugs of long island tea, meals, etc.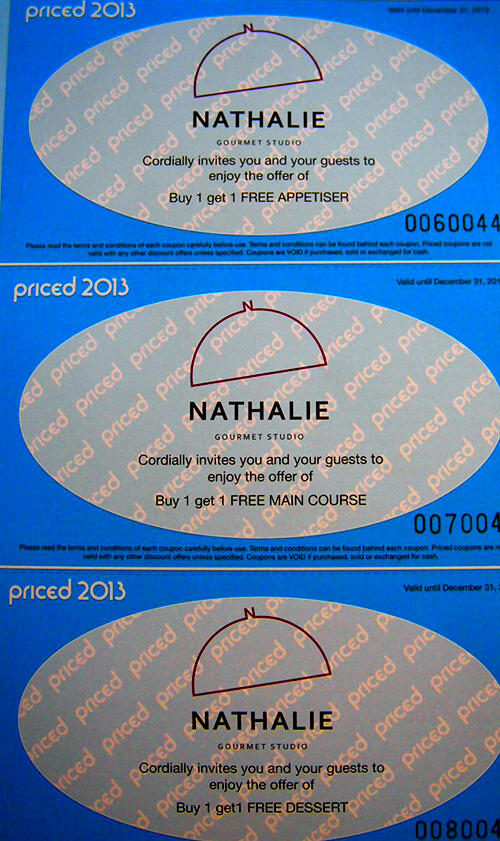 All the coupons are like the one above… and most of them state you can use a maximum of 3 coupons in one dining session, so it's not like you can just use ONE and return another day! Best. It's practically a free one for one meal… i can't wait to go to Nathalie's!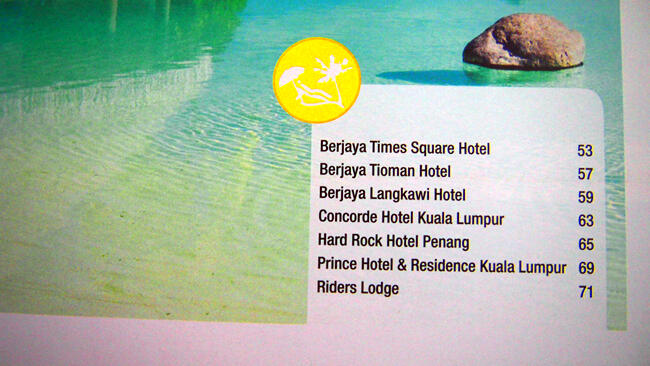 All the hotels above have the same '1 For 1' deal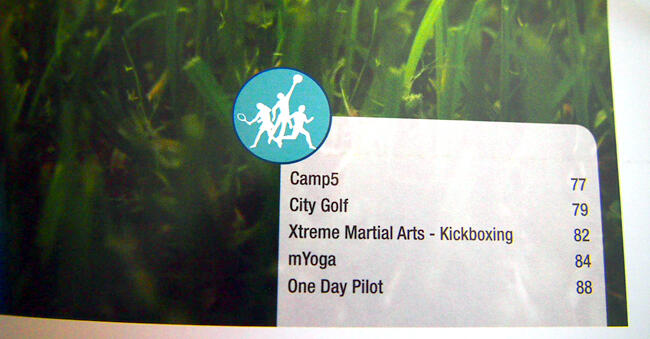 Sports and leisure partners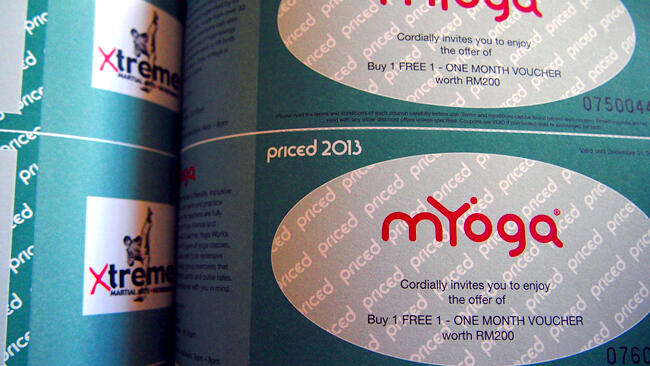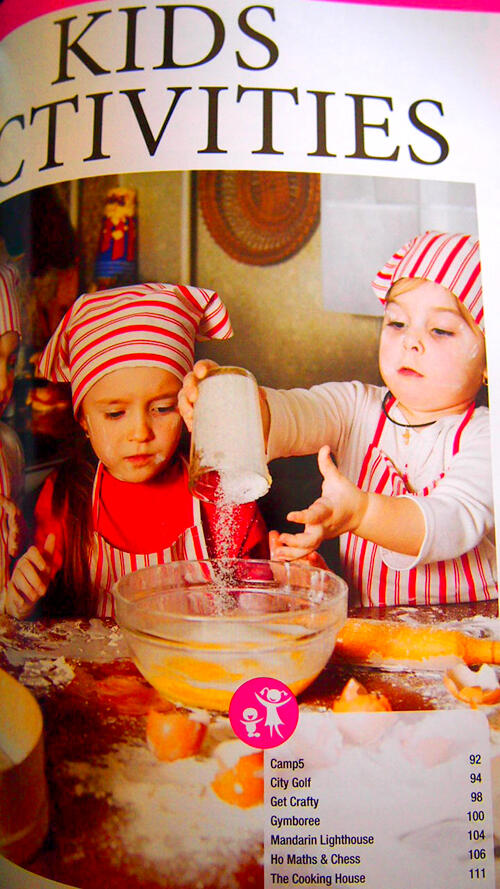 The kids' activities are REALLY interesting… too bad i don't have kids,
so i'm gonna give them to my friend who has twins! Haha.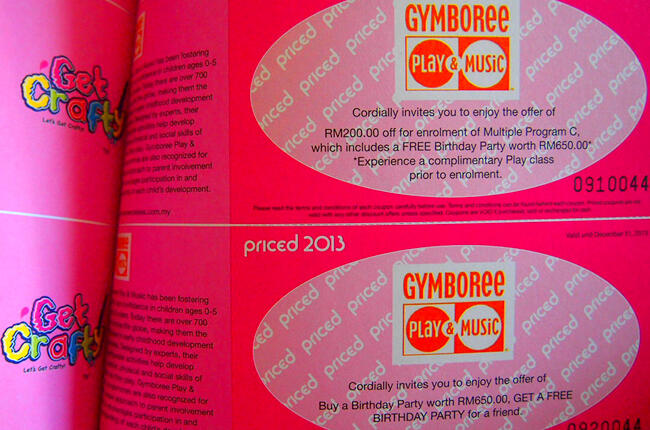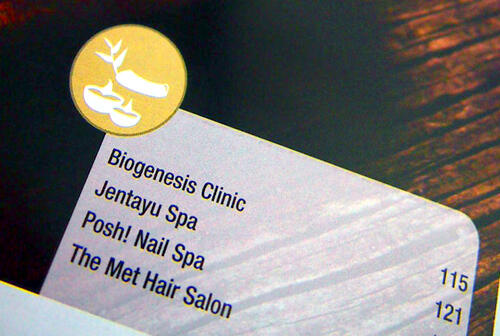 Spa & beauty partners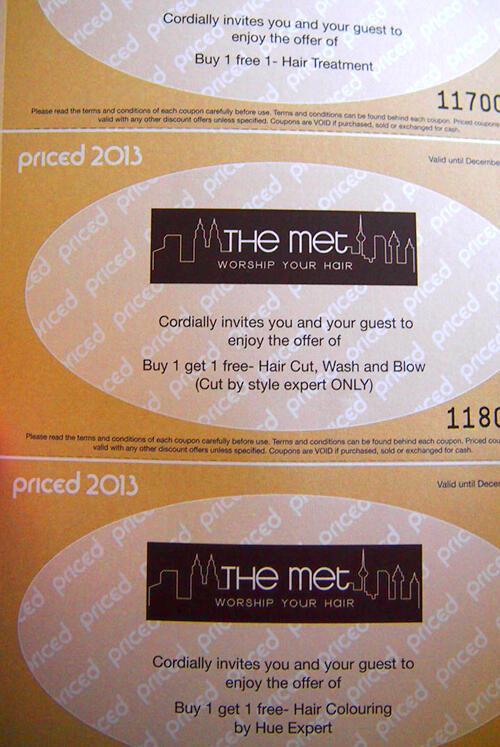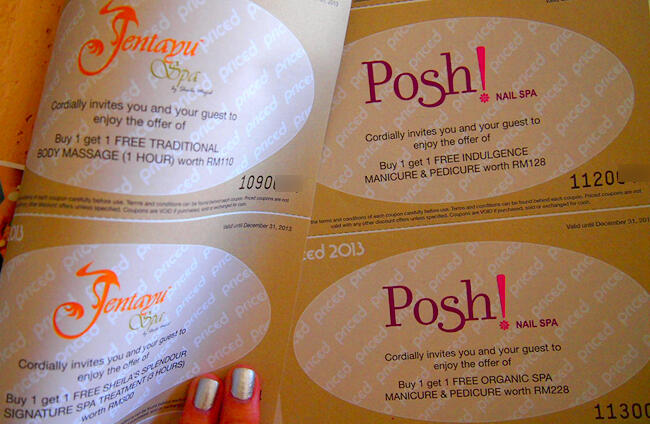 25,000 copies of PRICED books are produced this year, and purchasers of the book will also get free access to www.priced.my – an online extension of PRICED where one can buy additional '1 For 1' deals all year round.
You can buy the PRICED books for RM99 at any MPH outlet,
or by enquiring at the partner outlets 🙂