My brother turns 27 today, on the second last day of the year, so there's almost a 3 year gap in between us. Almost.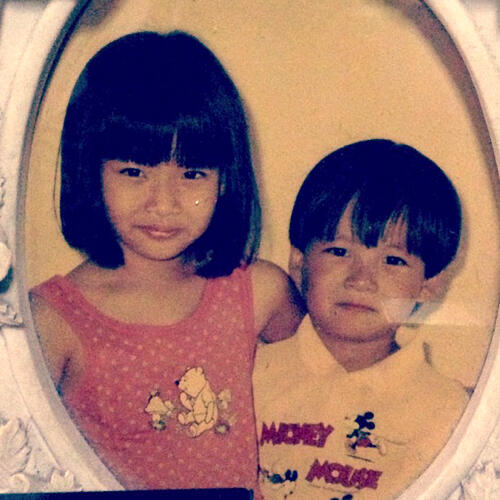 A picture of us in our parents' house. He looked really American-Japanese when he was young. Don't know where he got that from! Clem thinks i look cheeky in this picture, like i have this IDEA in my head and am not saying it.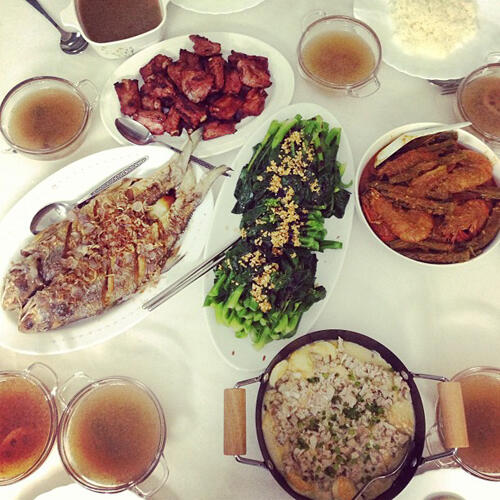 Mummy cooked a big family dinner for 7 of us last night.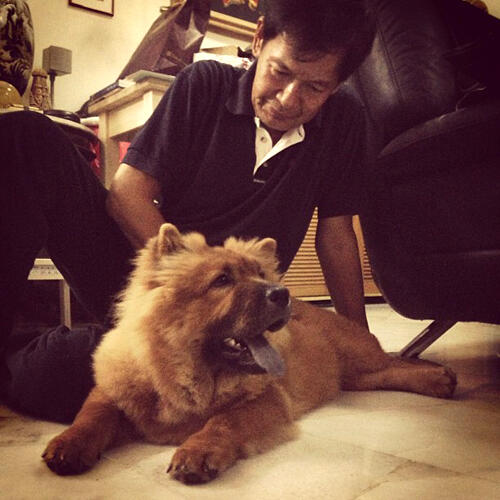 Daddy and the king of the house.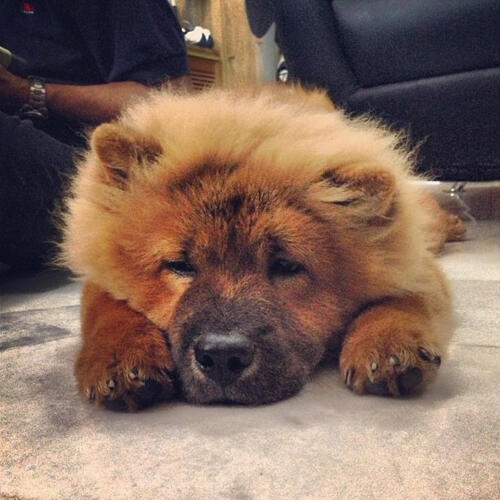 This fellow gets more likes on my Instagram than anything else -_- But i have to say he's getting cuter and cuter every time i see him! He's like a BIG FLUFF BALL to HUG.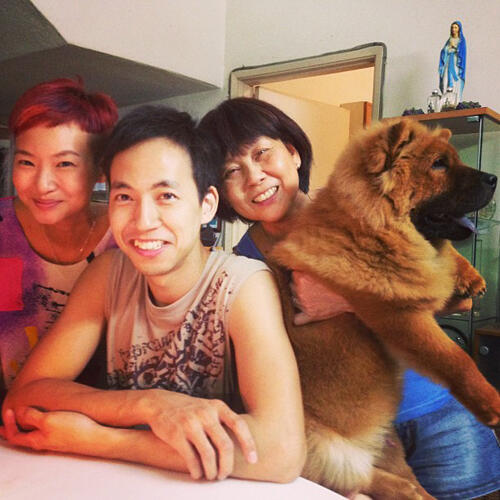 Me, Nick, Mummy, and Caeser not giving a crap.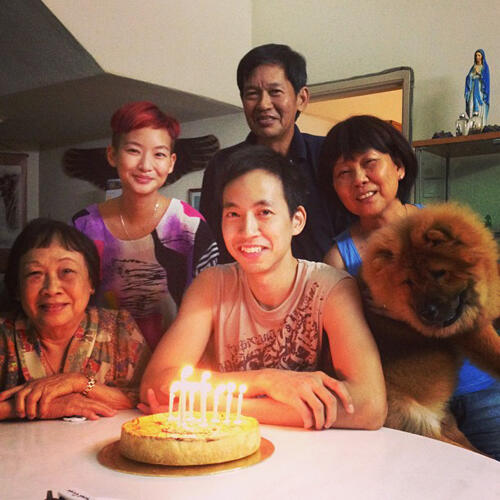 Family pic!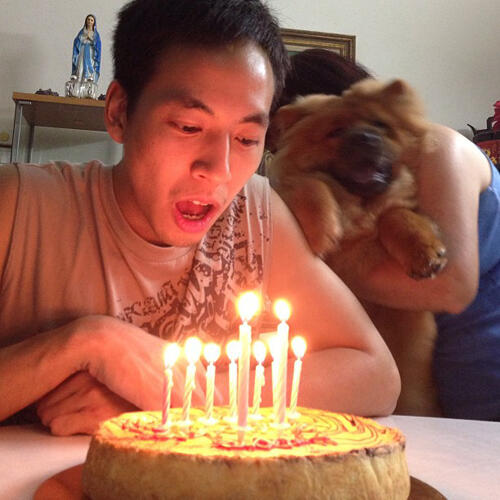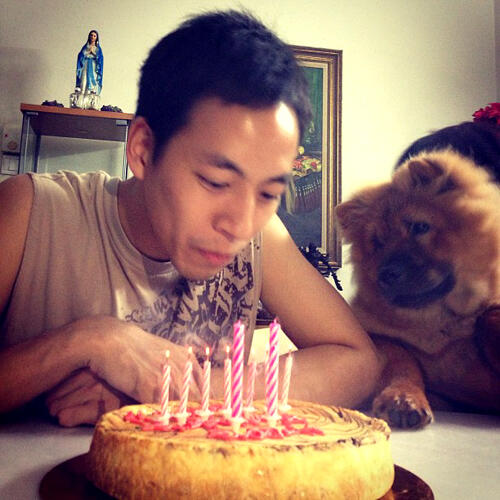 Caeser didn't like the smell of candle smoke at ALL when they went out.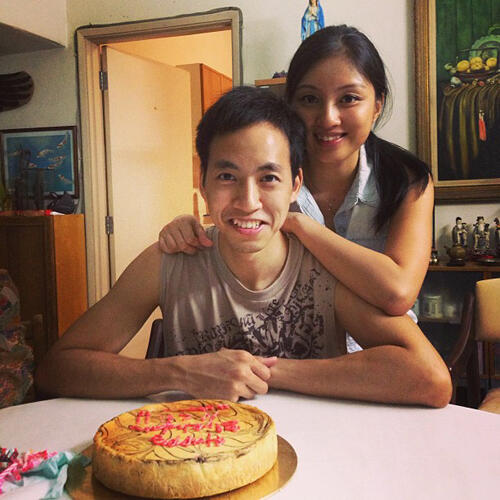 Nick & Sonia <3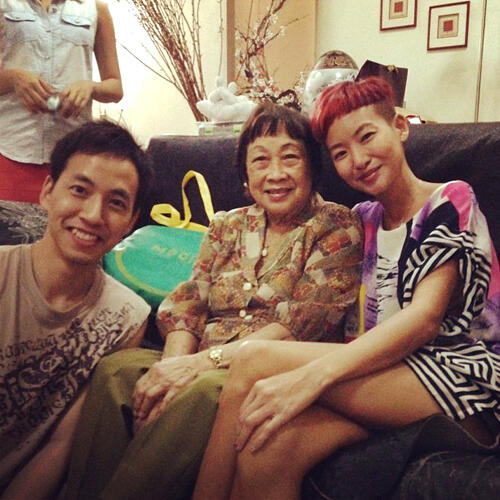 With our grannie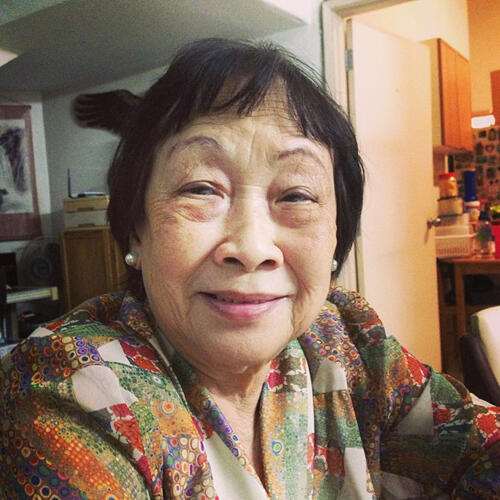 Mama is 83!
At the end of the night i realized… i forgot to take a picture with Clem in it :p I suck.
XXX
Happy New Year everyone!!!!