So my parents have got this new chow chow, which is our family's second dog ever since our cocker spaniel Steven passed away five years ago. It took awhile to get a new one, but i've never seen my parents so freaking DELIGHTED. When i go over to talk to my mum over lunch, i'm pretty sure her word count directed at the chow chow is more than what she says to me.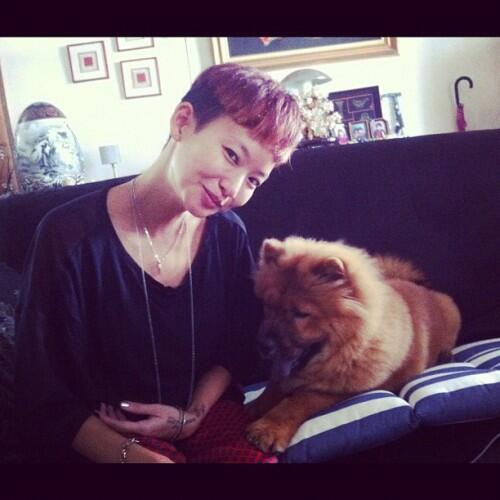 [Got pushed to take a picture with him. My mom never asks me to take a picture except with the dog now -_-]
Caeser is five months old and crazy spoilt! Months ago i followed my parents to IKEA cos they wanted to buy him a steel table to shower him on. A few days ago, i spotted a new wooden table sitting in the middle of the house.
"What's that for?" *even tho i know it's for the dog*
Mum: … Daddy bought it to groom Caesar on.
Me: Whatttt he already has a table to BATHE on.
The dog even has his own hairdryer. I couldn't help asking my parents why they didn't just take the hairdryer in my room (which i don't stay in anymore) and they just shrugged -_- Can't believe the dog has to have a brand new hairdryer!
That's not the only thing, during my ENTIRE life, my family has only had a superold weighing scales in the house. Nobody really weighed themselves and it wasn't a bother. So… GUESS WHO GOT BRAND NEW WEIGHING SCALES.
Caeser's snacks are all organic imported stuff, more expensive than the pine nuts i buy for my salad -_-
Anddd the ultimate dog obsession? My mom rattled around some tiny objects in a container. I couldn't even GUESS what it was. She had to tell me that… they're keeping his BABY TEETH.
"Seriously! Do you even keep MY BABY TEETH?!" i demanded.
She asked my dad and they both had no idea = which means NO.
The dog's baby teeth… i can't believe it. My parents don't even have my BIRTH CERTIFICATE! I discovered they LOST it when i wanted to know my exact birth time for some numerology reading.
BABY TEETH. -_- (i can't stop i know)
Meanwhile on the other side of the world, Clem's dad has rented a catamaran with his best bud and they're sailing in the Caribbean's for six months. To keep everyone in the family updated about what they're up to (and that they're alive), they started a blog.
They wrote about how they bought fishing rods to catch their own meals, and diligently recorded down all the fishes they caught. Fish #1 was really small, and they said they"ll just play with it. Fish #2 was a bit bigger, but a fisherman told them it might be toxic, so they said they'd play with it too.
And this is what they did.
…
…
…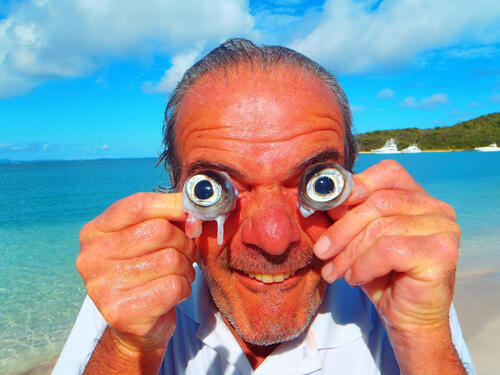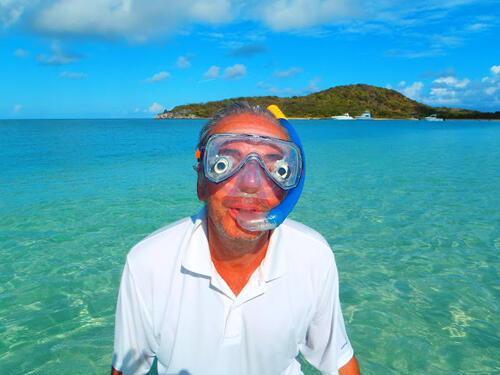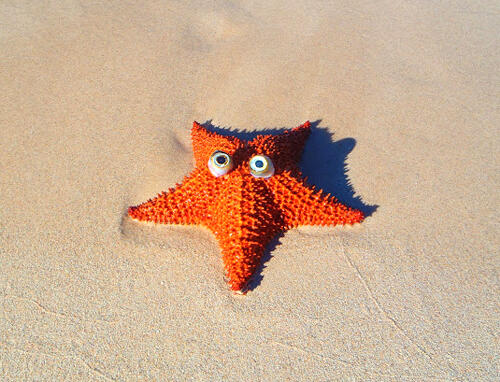 You really can't blame us for being the way we are. Just look at our parents.