I don't know if some of you are already using this free app that's on android and iPhone, but i'm gonna quickly tell you about it cos it's a great one. Quite a few people ask me, "You're a blogger right? So what are the good blogs you're reading now?" I'm usually a bit stumped. I've been reading the same blogs for years. Sometimes i bump into new ones that i bookmark and read when i'm free. But really, it takes a lot of time to find good blogs i like! I'm not that free to surf all day long! I may be a blogger… but that to me means i have enough time to have my own life and blog about it – i don't have that much time to FIND new blogs!
NuffnangX is a new app for people to find new blogs, converse with readers/bloggers, and be updated every time my favourite blogs have updates.
The app is free, so you can just install it to test it out yourself – super easy.
I started off by visiting the 'Recommended' tab and filtering out the types of blogs i wanted to discover.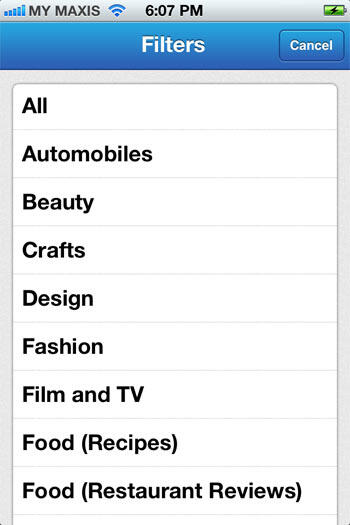 There were quite a few categories that caught my eye, like Fashion (duh), Beauty, Crafts, Design, Food, Travel, etc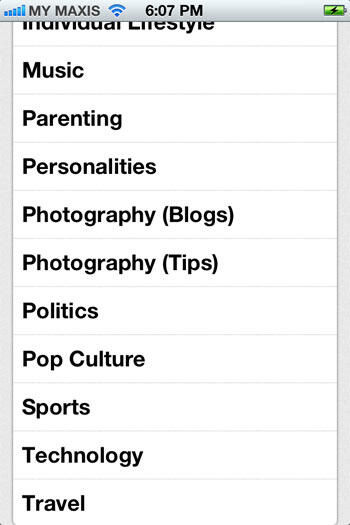 You can click on the filters one by one so you can see JUST food blogs if you want…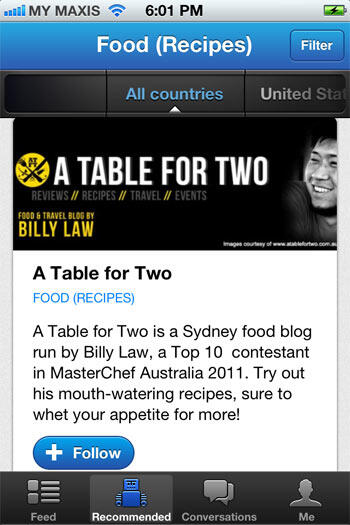 And if you look at the top of the image, you can pick whether you want to see blogs from all over the world, or specific countries!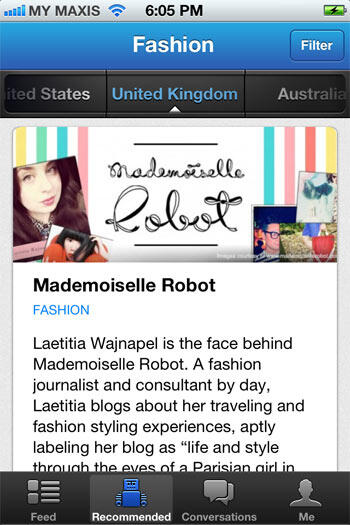 Once you find a blog you really like, you can read the posts straight from your phone via the app, and FOLLOW the blog so it'll turn up on your FEED.
This is my FEED.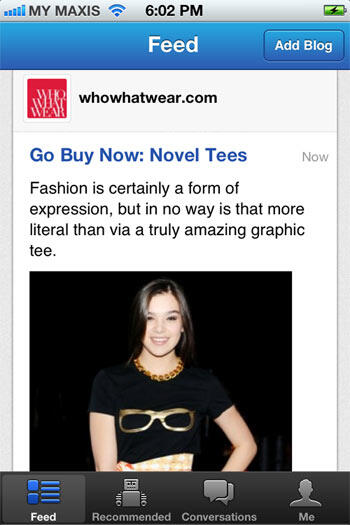 All the blogs i follow appear on my feed so i don't have to randomly click on all of them on my laptop to check whether they've updated.
If you're a blogger, you can CLAIM your blog url, like i did. You gotta register on www.nuffnangx.com tho. Once i did that, i inserted a simple code provided on the website to enable NuffnangX Conversations, which allows me to check comments readers have made, on my phone! So i don't have to log in to my blog when i'm at my laptop. I can do it when i have a few seconds to spare and go through notifications i receive on my NuffnangX app, and reply directly to those commentators who will in turn receive notifications when i reply!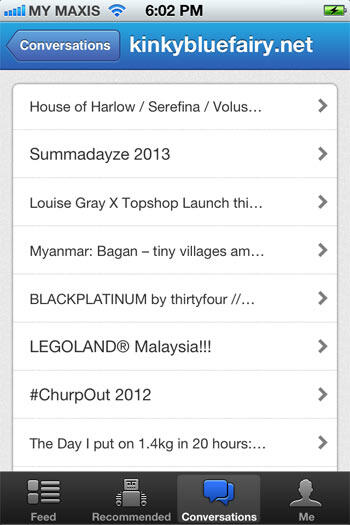 For more in depth info on NuffnangX, you can read its creator Tim's blogpost about it *HERE*
You can search for 'NuffnangX' on your phone to install the app for FREE.
Visit www.nuffnangx.com for more info and claim your blog!
And… follow ME on NuffnangX ok! 😀 Just search for kinkybluefairy and FOLLOW!