This is a REALLY long post with almost 100 pictures cos there are SO many things to see in LEGOLAND®! The first LEGOLAND® in Asia has finally opened, and in Malaysia no less! It's the 6th LEGOLAND® in the world (the first five situated in Denmark, UK, Germany, California and Florida), and what makes the Malaysian one special is that it's tailored to the local environment from food to landscaping.
Seeing the launch was taking place on Saturday 15th Sept 2012, Tianna and i took a bus down on Friday, the day before. We were advised to pack sunblock and brollies cos it can get really hot in the park. Look at the massive umbrella Tianna brought -_-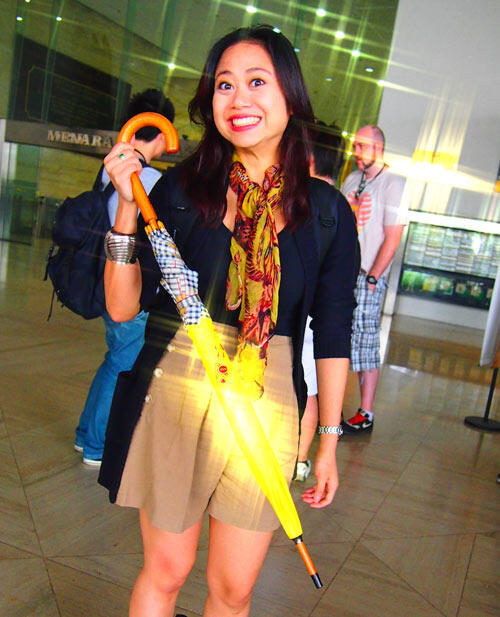 It looks like a magical umbrella what with the sparkly effect filter my Olympus camera has.
In the bus, each couple was given a box of LEGO® so that we could participate in some challenges and hype ourselves up for LEGOLAND®. At first Ti and i were like, yeah sure, we'll make some things cos we're not unsporting. But after winning the first challenge of making a bee, we got really into making stuff and included a walrus and tree to our portfolio.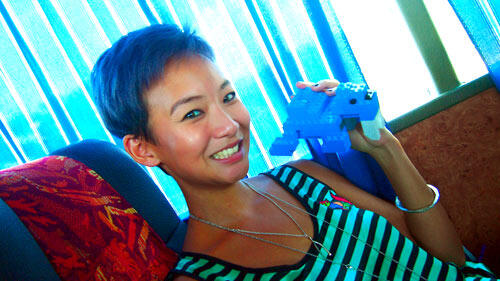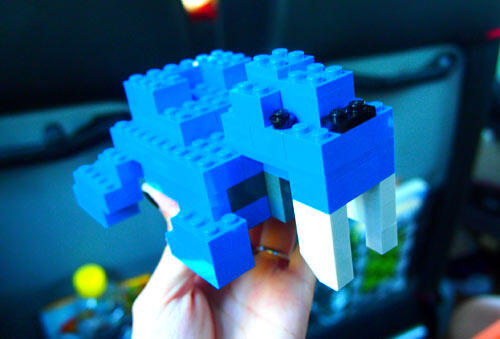 COME ON. You have to admit that's a great-looking walrus! He even has a tiny tail.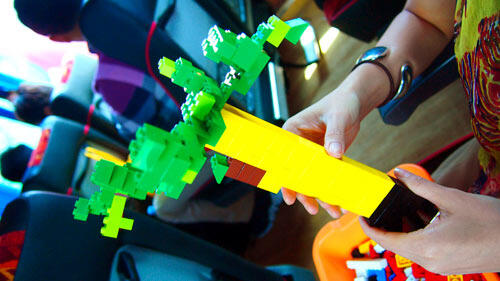 Our tree. We even made a bird to sit on it. Talk about dedication.
The next morning i woke up really early to catch the LEGOLAND® launch.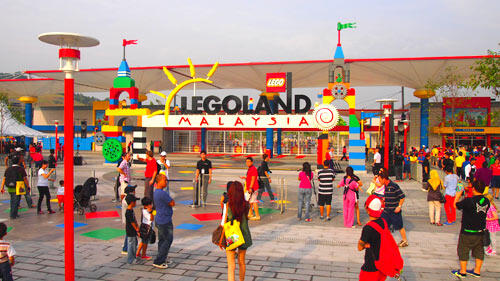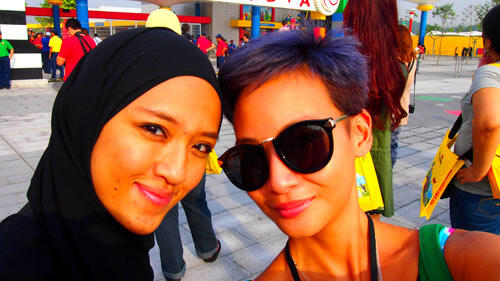 With the very talented Sue Anna Joe, whose work i used to follow since my college days!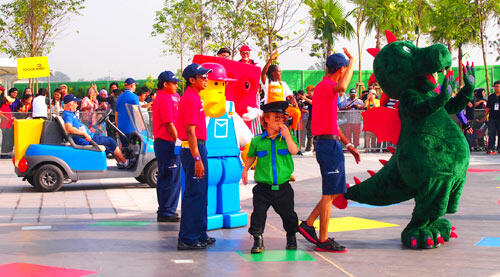 Special opening activities went on for an hour before doors were open to public; so there were clowns, dancers, stilt-walkers, Legoman, some dinosaur and other characters running, dancing, waving, and jumping all over the place.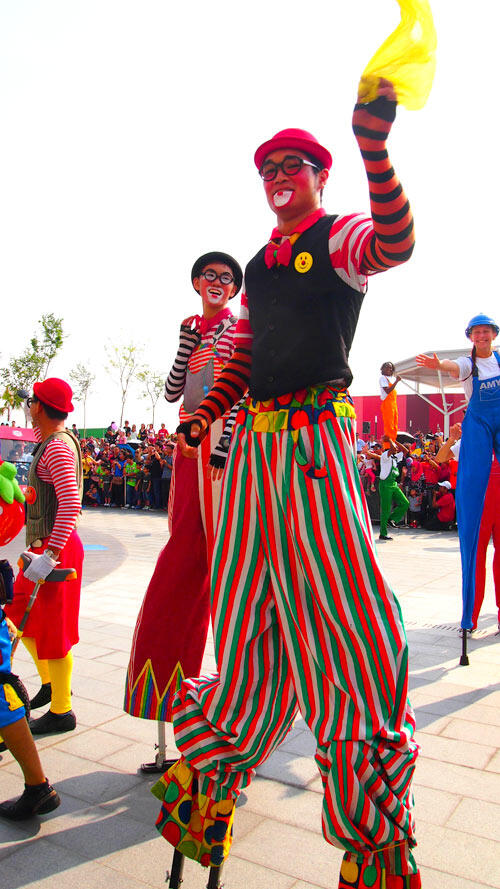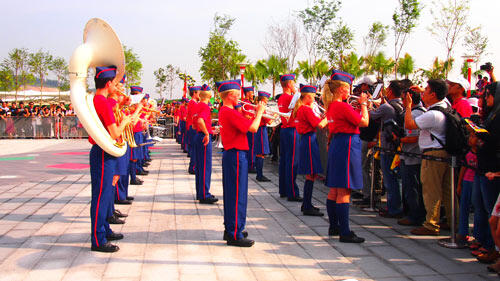 The Billund Marching Band, which performs at the LEGOLAND® Park in Denmark, were specially flown down for the launch.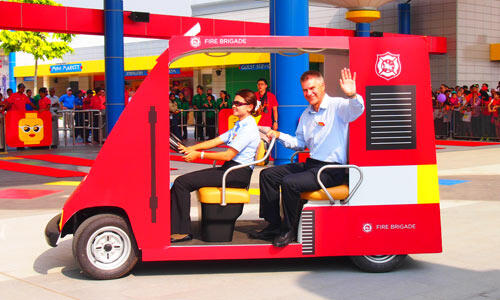 That's Sigfried Boerst, the General Manager for LEGOLAND® Malaysia. He was part of the pioneer team that opened the first LEGOLAND® in Denmark!

Happy dance before metallic streamers burst into the air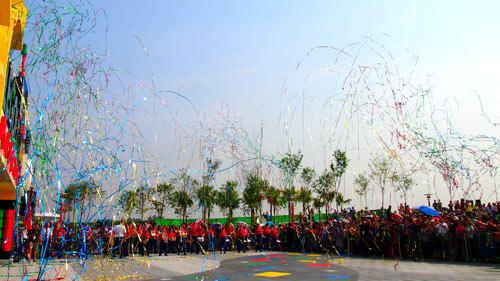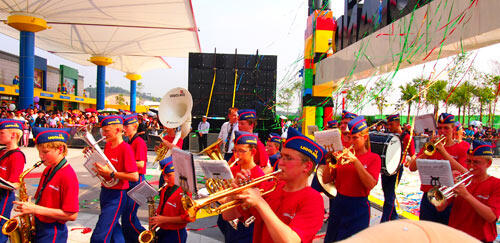 Right after the launch was over, everyone started RUNNING for the turnstiles, it was so amusing to watch! Luckily i had a media pass (heehee) so i went in thru a side gate.
LEGOLAND® is divided into 7 different 'lands' or themed areas, and covers a total of 76 acres; so i was prepared to WALK A LOT that day! The entire park contains more than 50 MILLION LEGO® bricks, with 30 million out of that being used in Miniland alone!
Miniland was the first 'land' i headed for, as it's well-known for its miniature cities and landmarks made entirely outta LEGO®!
LEGOLAND® Malaysia's unique in the sense that our Miniland has Asia's best-known cities and landmarks, unlike other LEGOLANDS® in the world! Check out how small i am compared to the Twin Towers made out of LEGO®!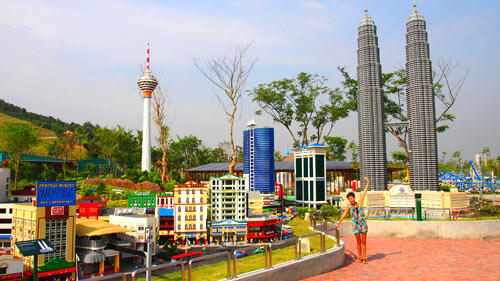 A shot i took from ground level at KLCC >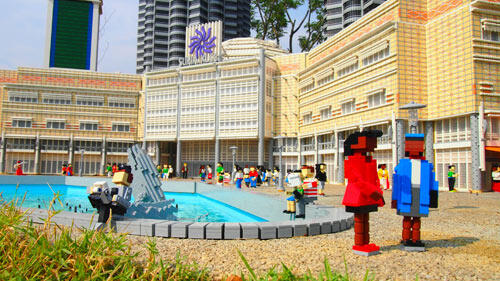 KL city, complete with moving bus >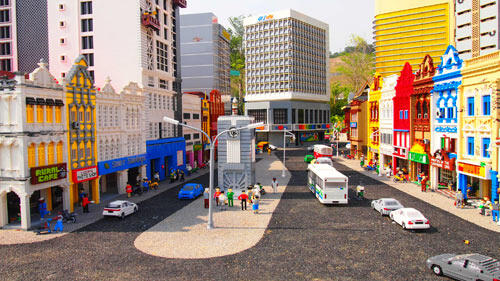 The fishing town of Bolinao, Philippines >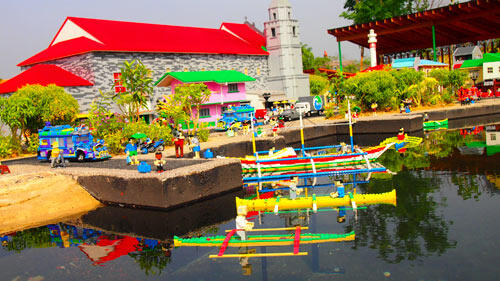 Can you recognize Tanah Lot in Bali? >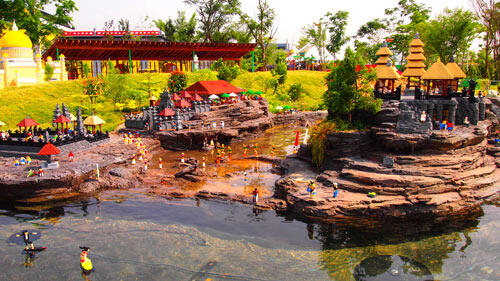 I stared at it for awhile, thoroughly missing Bali in my insides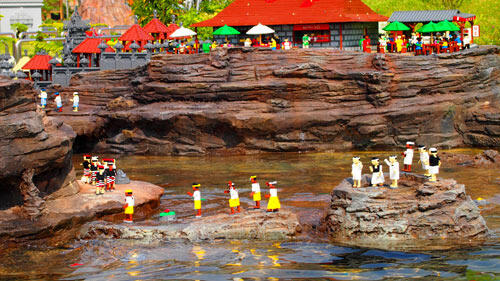 This is Wat Arun aka The Temple of Dawn, Thailand >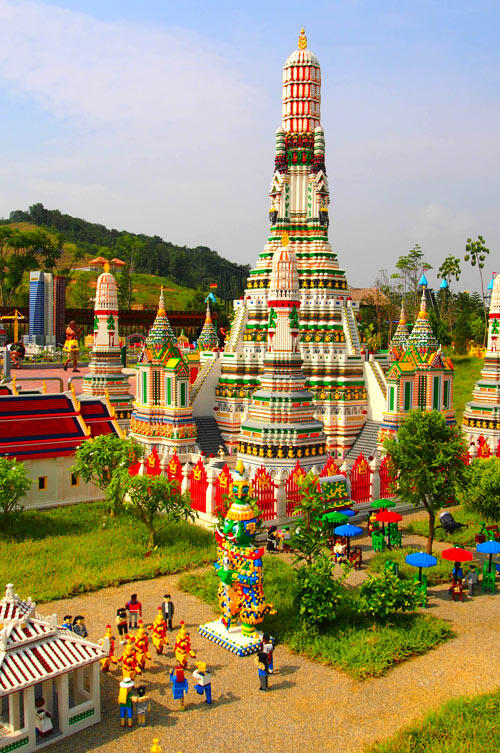 I took heaps of pictures in Miniland… especially close-ups showing the detail of the scenario, like this guy almost falling in the water and being caught by a fishing rod. Supercute!
Karaweik Hall is a gigantic barge in Yangon, Myanmar >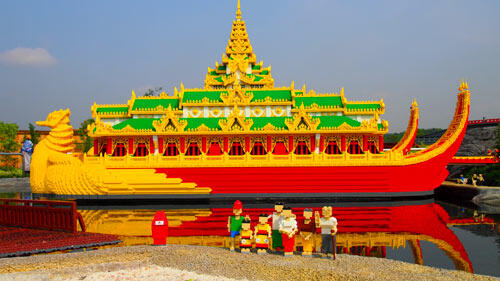 There's also the magnificent Taj Mahal in India >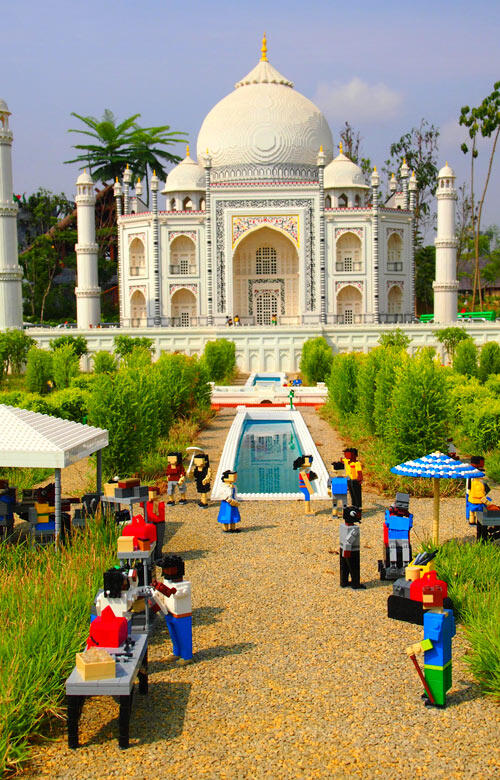 The amount of detail using LEGO® alone is truly astonishing…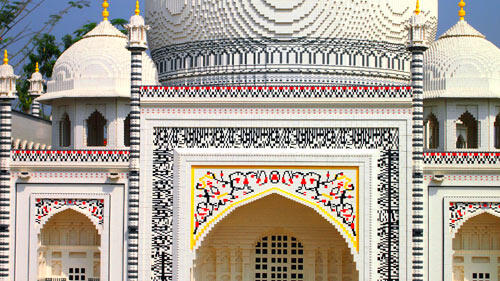 Snakes pop out of their baskets when you press an interactive button >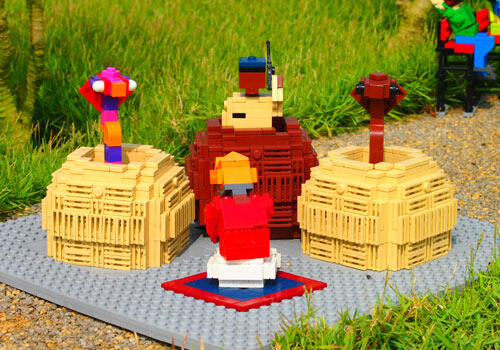 Singapore! >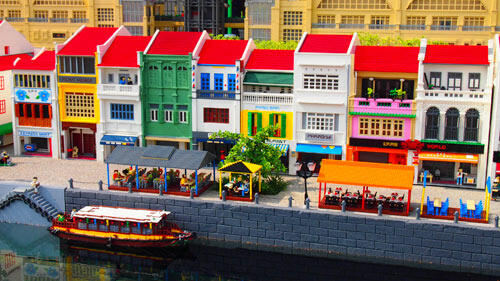 I was admiring a scene of a shipping dock…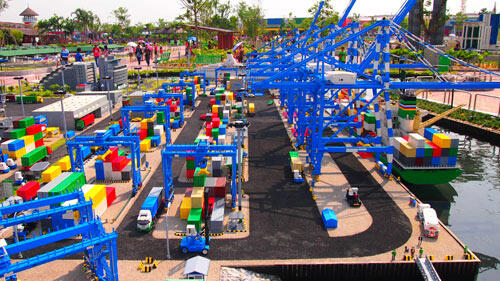 … when i observed a little boy next to me who looked like he was under a spell, enamored by all the LEGO® in front of him. Without even turning back to look for his mum, he climbed over the low railing before his mother caught sight of him and shouted, "Tak boleh! Jangan masuk!!! (Cannot! Don't go it!)" and pulled him back over. While he's still staring at the land. Haha.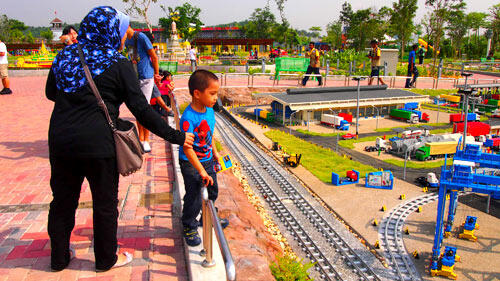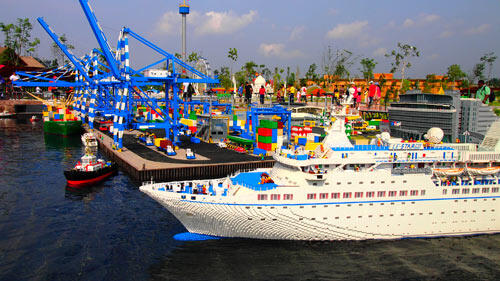 China >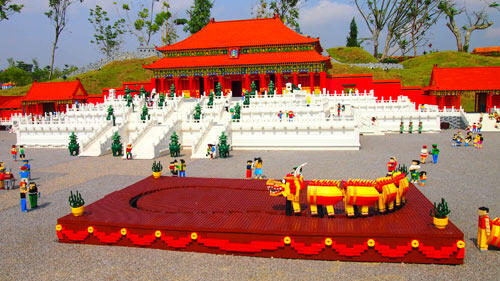 Angkor Wat in Cambodia was one of my favorites >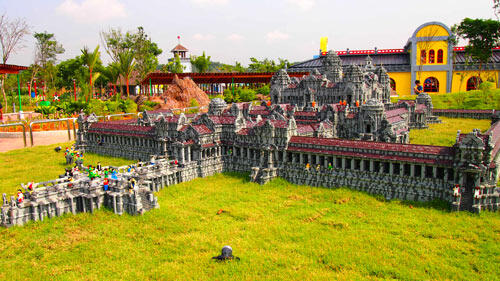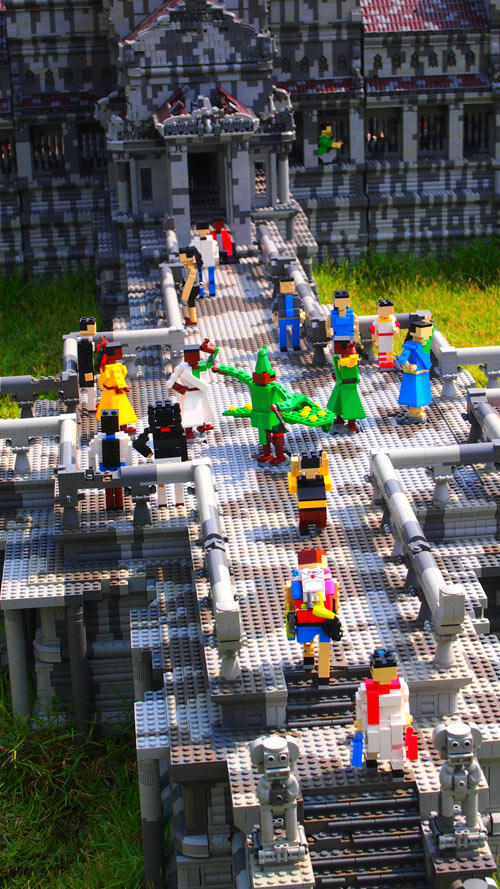 Patuxai, Laos >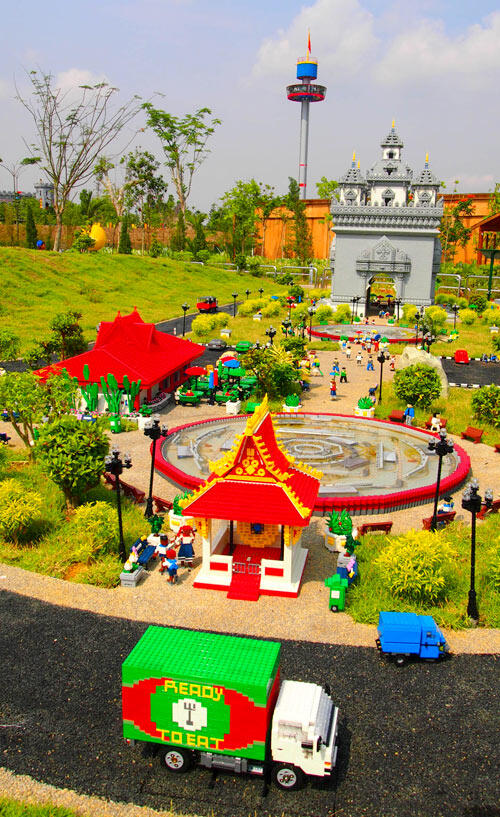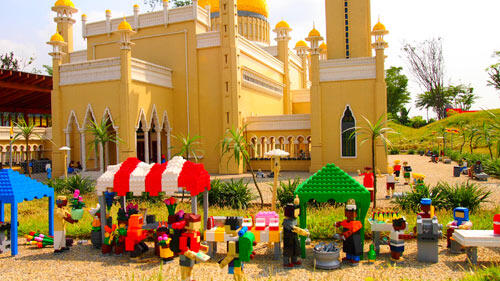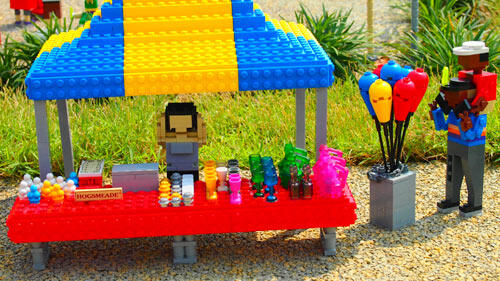 An olde colonial setting >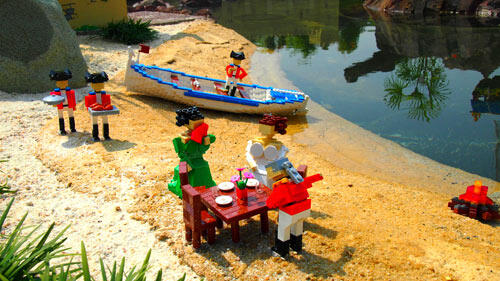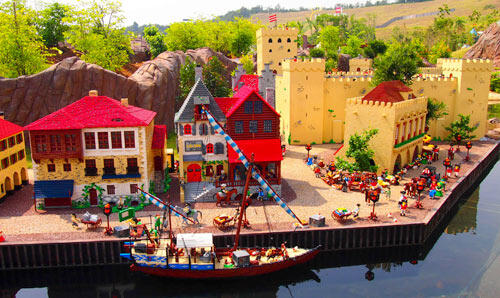 Making a ship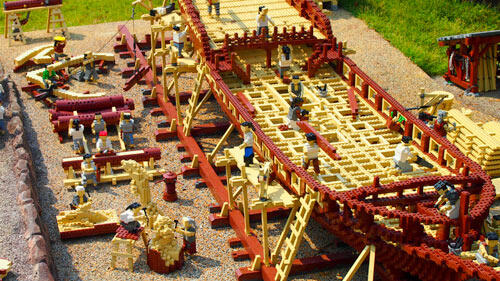 The ANIMALS are so cute! I wanna try to make an elephant with Steph!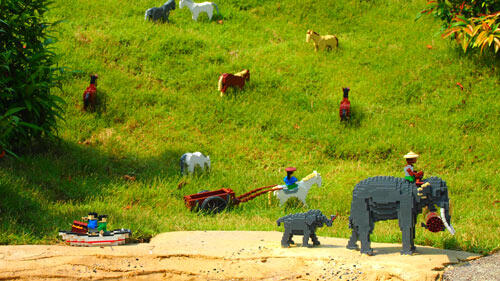 Did you know that Miniland took more than 3 years to complete? I can believe so… there are a lot more pictures i didn't post cos it's just too many! Miniland was designed and built by more than 100 people from around the world. Photographs were taken of the real locations, 3D design and production went into play, then a training studio was set up in Malaysia where the models were built. Some of the models were built in USA, Denmark, UK, Germany and the Czech Republic before being carefully shipped to Malaysia!
After Miniland, we went to LEGO® TECHNIC – the land of high-speed rides and high tech LEGO®.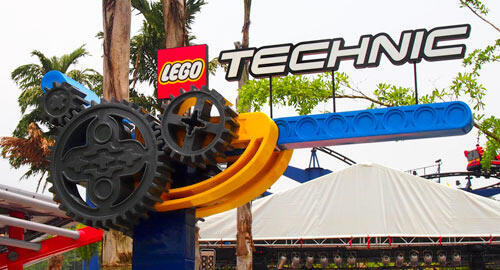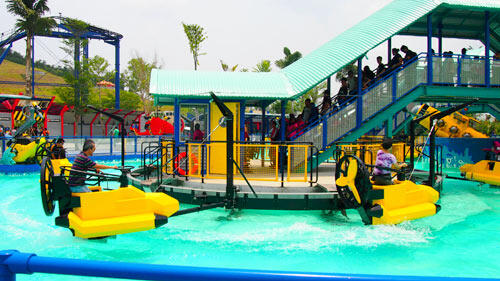 This is the Aquazone Wave Racers – where onlookers can trigger 4 water blasts that the 12 riders have to dodge.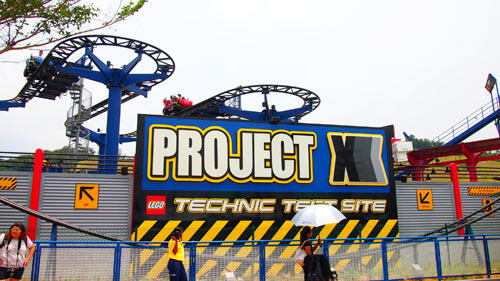 Project X is the park's fastest ride at 18 metres above the ground. It also has more twists and turns than any other ride in the park.
Other rides include the Technic Twister (think futuristic teacup ride), where you spin your own wheel depending on how crazy you want your ride to be.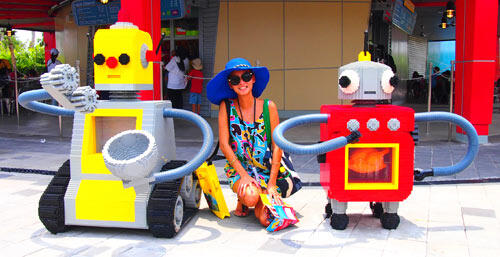 Robot models! There are 15,000 LEGO® models throughout the park FYI   0_o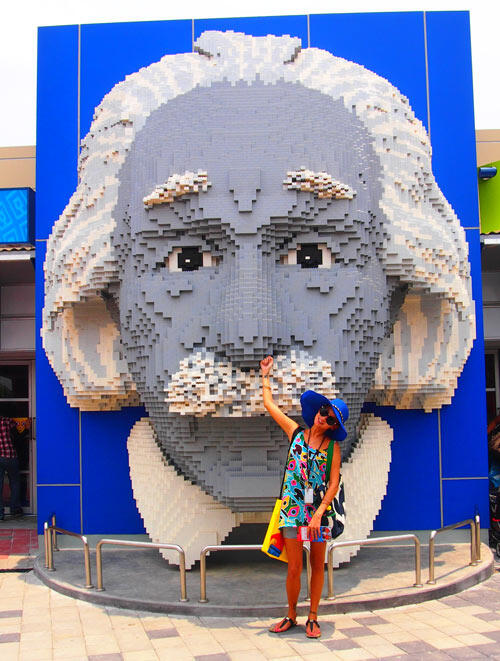 The LEGO® Mindstorms workshop and LEGO® Academy helps everyone build robots and other designs.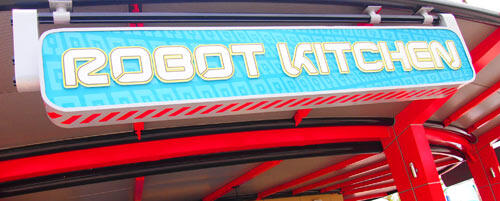 Robot Kitchen serves Asian food like chicken pratha wraps, curry puffs, pau buns, chicken curry rice and more.
Next we headed into LEGO® KINGDOM, where legends come to life in LEGO®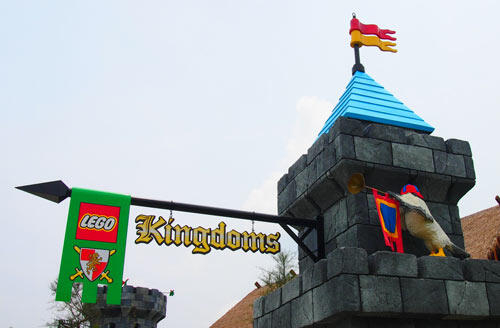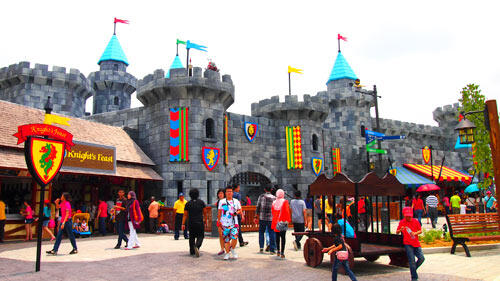 The Forestman's Hideout is one of the many play areas for children in the park >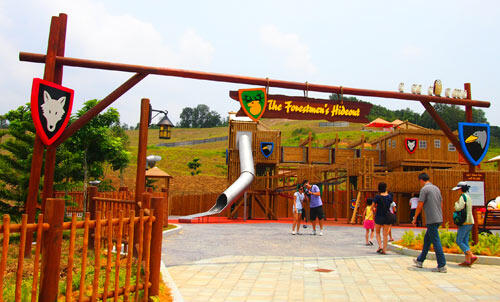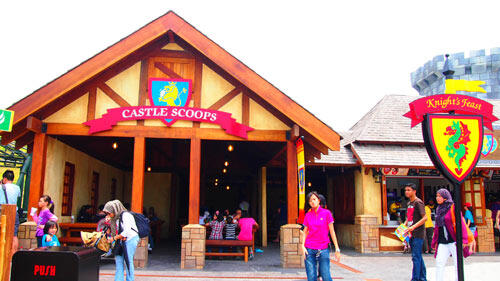 Knight's Feast serves up grilled food for hungry tummies, like hot dogs, burgers, sausages, chicken, fish, satay and lamb chops. There's even ice cream and waffles here!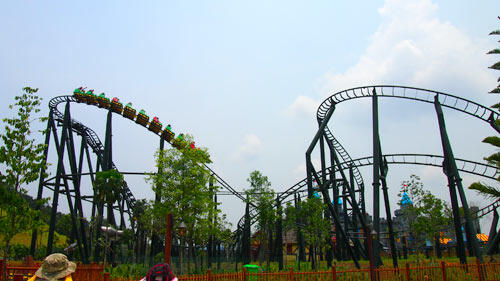 We decided to queue up for The Dragon – a roller coaster that starts from inside the royal castle.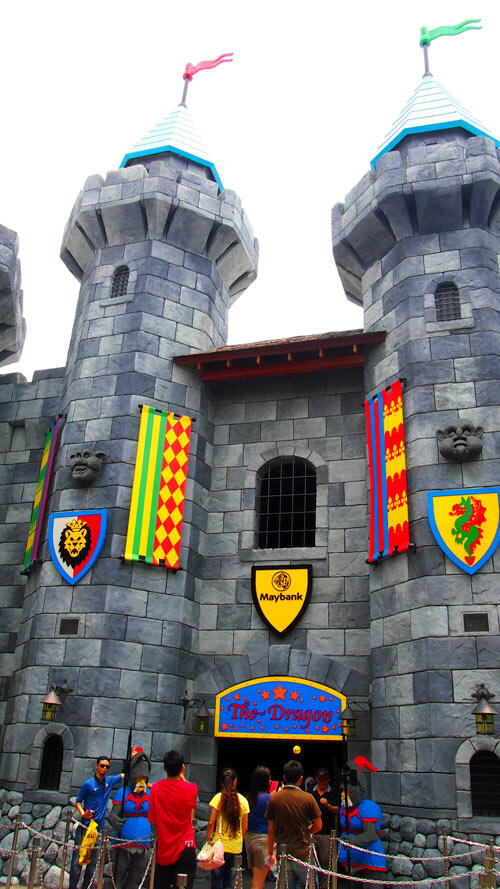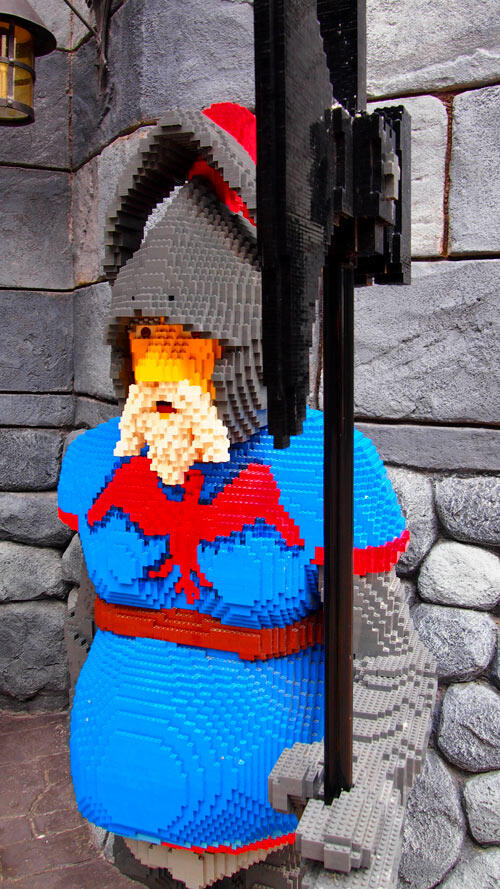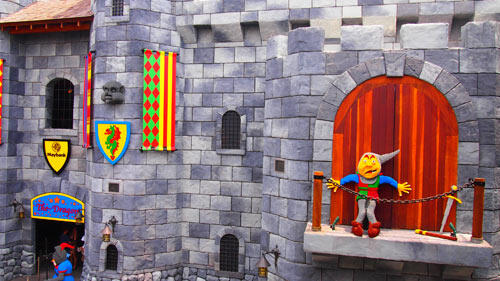 The Dragon is sponsored by Maybank, so there are cute money-saving ads targeted at kids along the walls while we queued: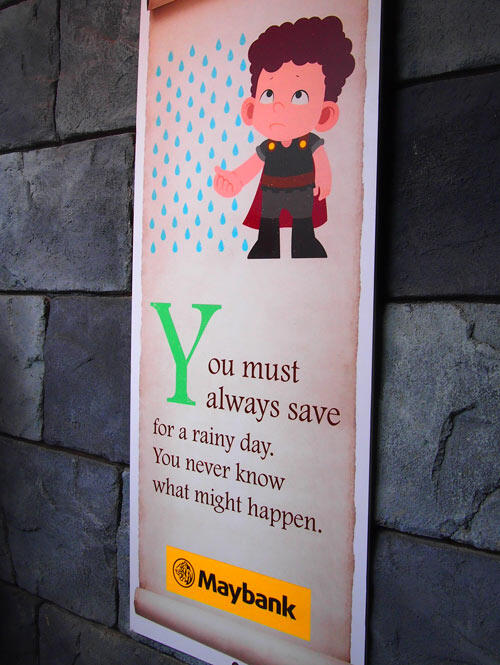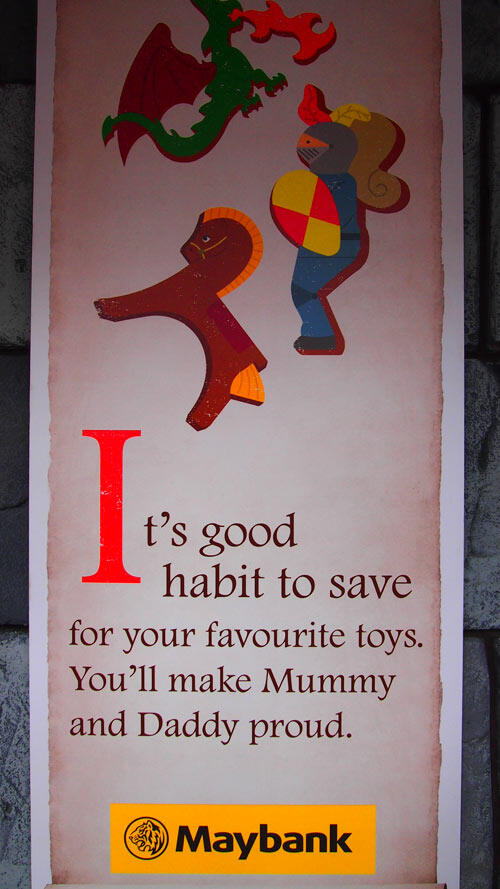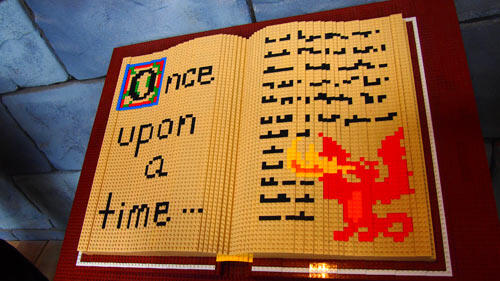 After the ride, we saw the photos of ourselves upon exiting…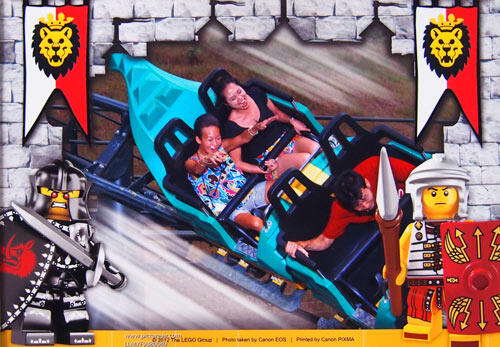 I was laughing so much at the guy in front of us! He was totally hiding! I put this picture on Instagram and Kubz said "the guy is looking for something on the floor… oh yeah, his manhood." Hahaha!!! Well, we bought the picture (RM20) as a momento. The guy in red was too priceless to miss out on.
Besides the Dragon, there's also the Dragon's Apprentice, a smaller version of the roller coaster for younger guests to try. Merlin's Challenge is a high speed carousel for parents and children; while The Royal Joust (below) put children in the saddles of 20 LEGO® horses.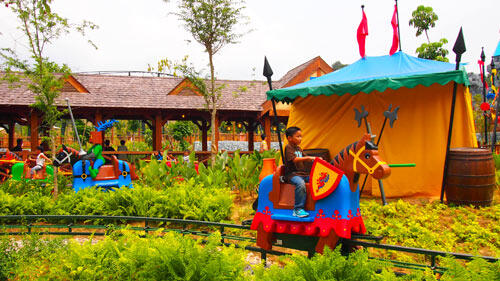 There are lots of games all over the park where you can pay a bit of cash to try for their giant soft toys. The giant pony caught my eye but i was too pessimistic to try for it.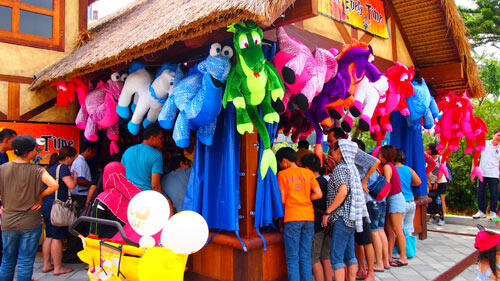 Tianna tried for the giant Spongebob ones…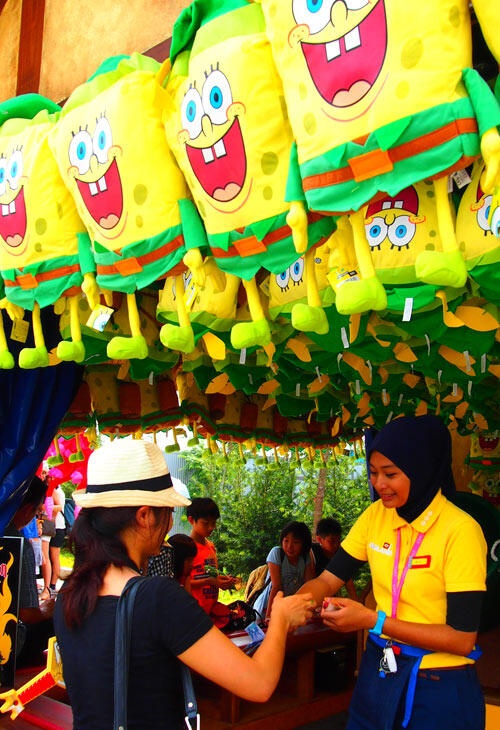 But it wasn't that easy and she didn't get any.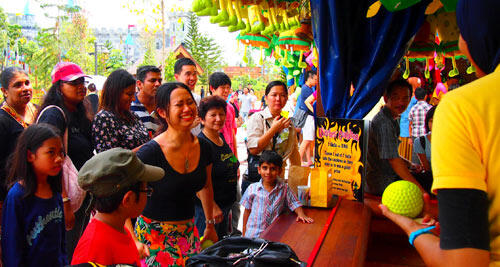 Next stop, was IMAGINATION, the land where LEGO® knows no limits.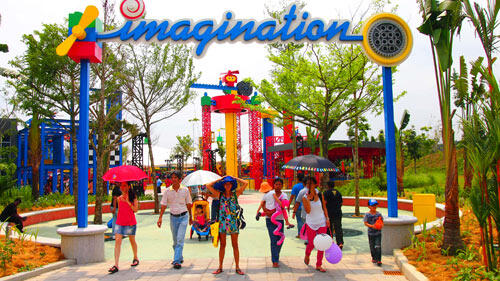 They have this Observation Tower, which is the park's highest lookout point at 60 metres. For someone who wants a view at a lower height, there's the Kid's Power Tower – where you can test your strength by pulling your two-seater car up a rope.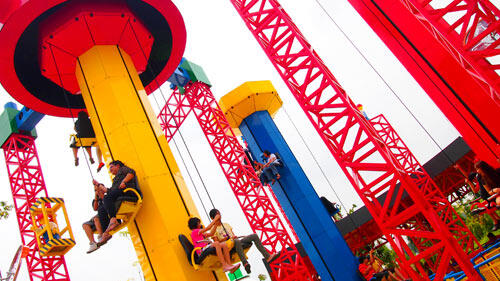 Tianna and i entered the Build and Test Centre to escape the heat for awhile, and thought it's such a great space for kids to play with all the LEGO® they want!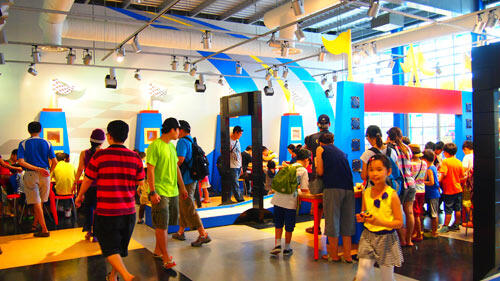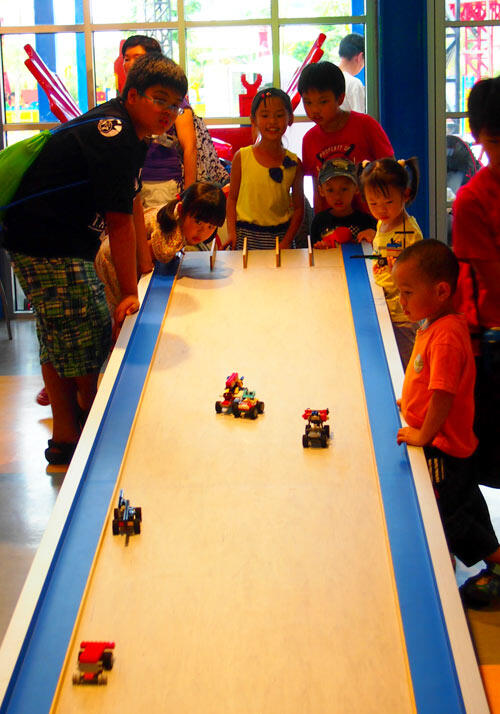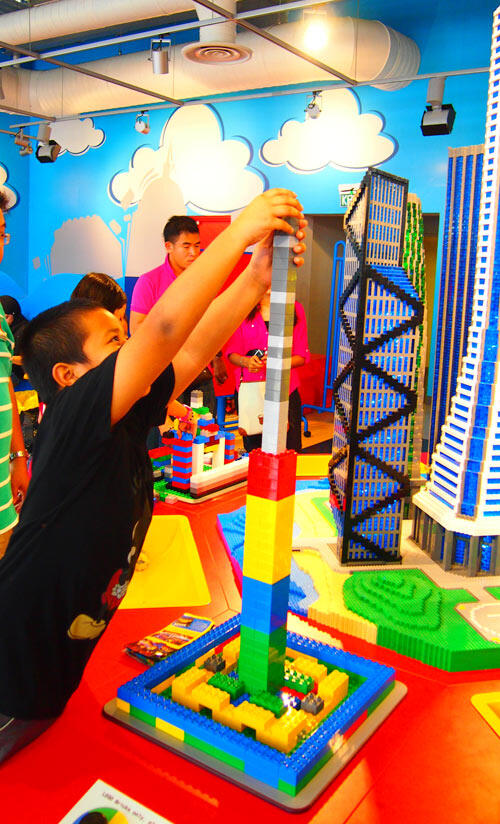 The LEGO® Studios are also in this land, where you can watch 4D shows to your heart's content >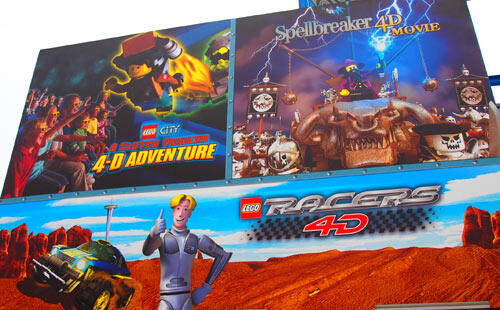 We managed to catch a Clutch Powers, tho i wish i was there at the right time for Spellbreaker.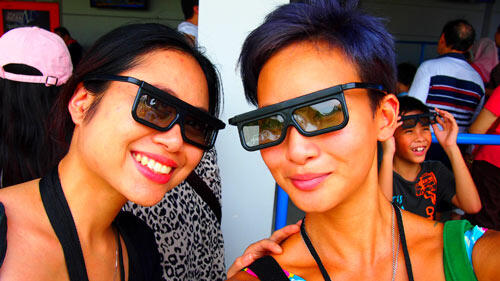 IMAGINATION has some of my favorite LEGO® models >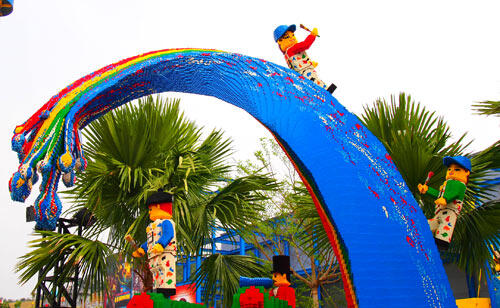 Life-sized LEGO® giraffe!!! I love giraffes!!!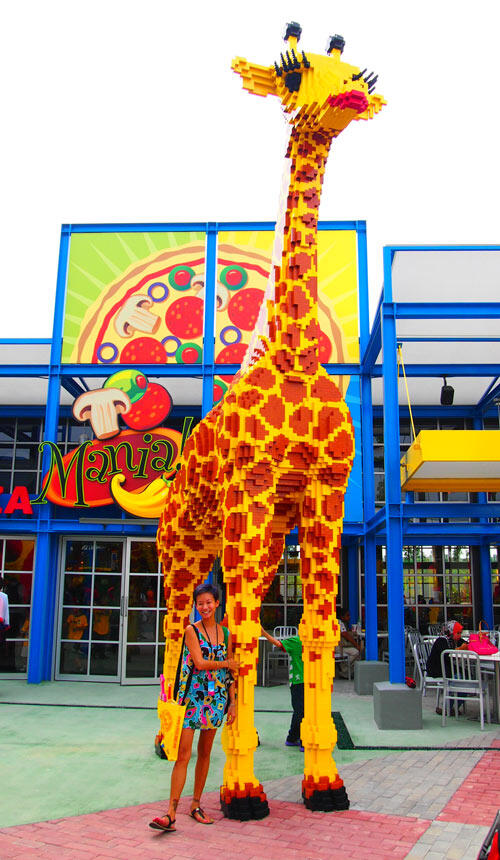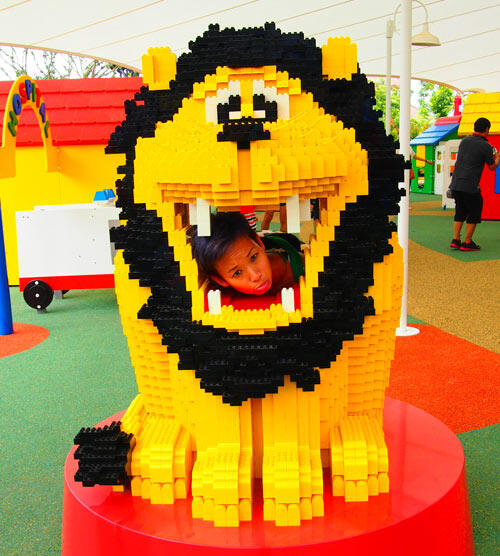 For younger children, the DUPLO® Playtown is a child-sized city for their own exploration. There's also the DUPLO® Express, a colourful train.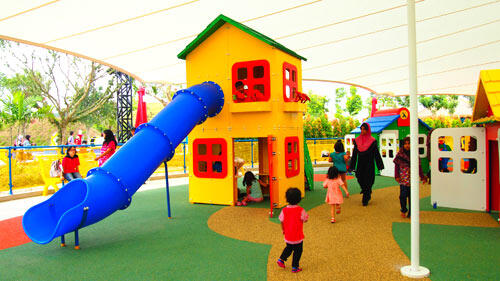 We bought ourselves swords. I couldn't stop thinking about the pink one so i just got it in the end.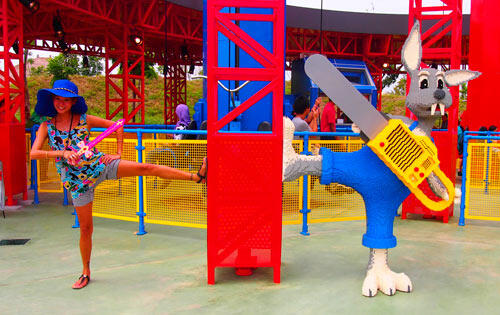 Moving on! The LAND OF ADVENTURE, a journey into ancient LEGO® worlds.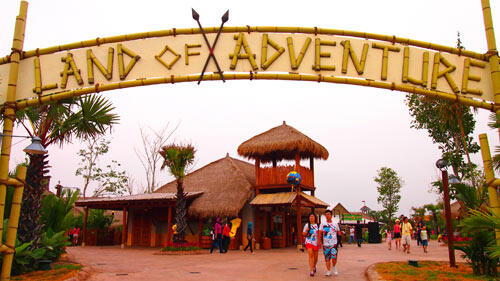 The Lost Kingdom lets you play the role of adventure hero in a laser-blasting hunt for hidden treasure. The ride can take up to 1,000 heroes per hour, so it sure churns out lots of heroes every day.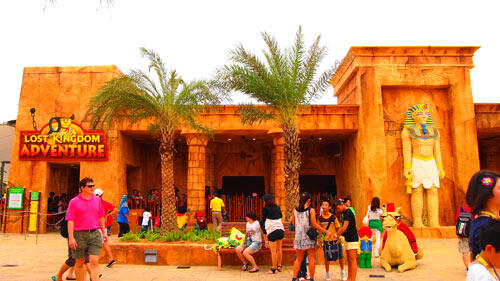 Dino Island is a boat ride that takes you through rocky outcrops, man-eating plants and a dinosaur lagoon. You have no choice but to end the ride coming down a 12-metre high waterfall and getting very wet! 😀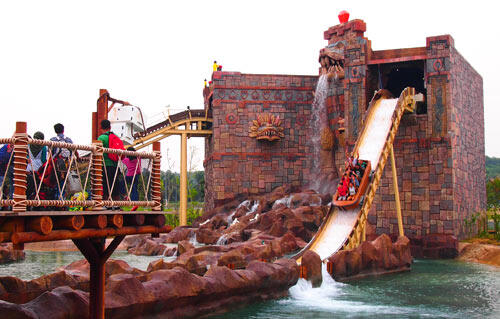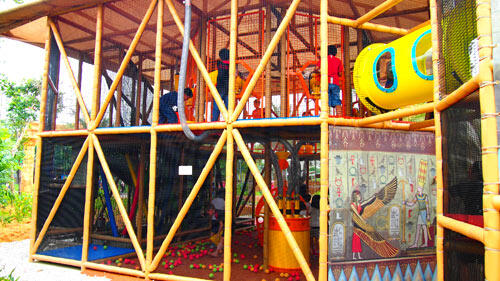 The last land we visited before we left, was LEGO® CITY, a little land where the children are in control. There's a Driving School where children can steer their own cars at 6km/h past signs, traffic lights and other drivers. For smaller children, there's even the Junior Driving School. So everyone gets to drive and no one cries okay.
Besides driving, there's a Boating School, where families can sail together in threes; the LEGO® City Airport; and LEGOLAND® Express, a train that carries 60 visitors at a time.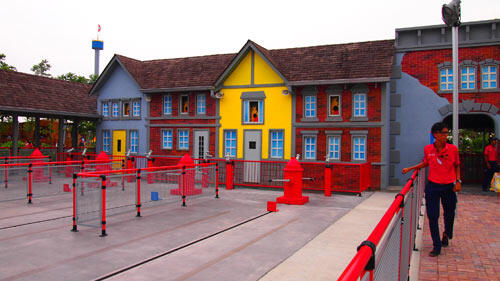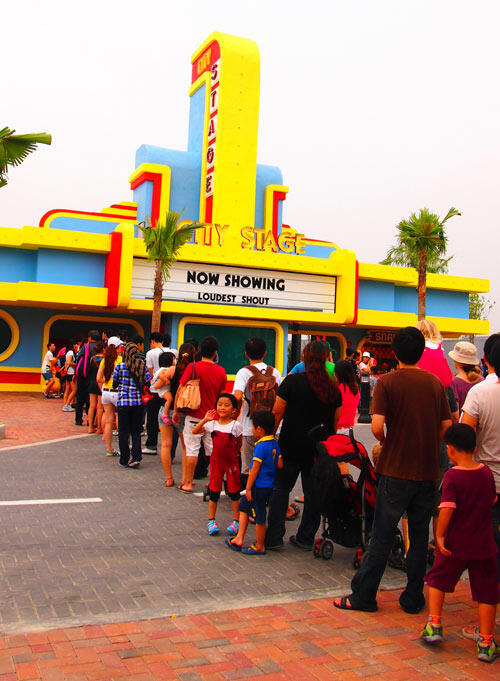 Tianna and i stopped to eat at Market Restaurant there, a large place that serves roast chicken, fish & chips, pastas, grilled sausages, chicken rice, beef noodles and more.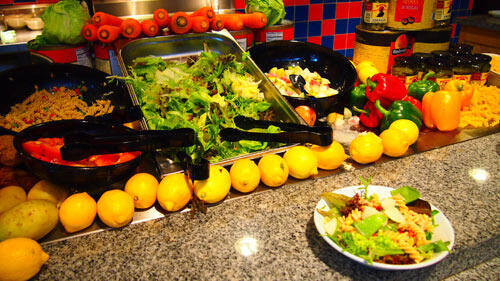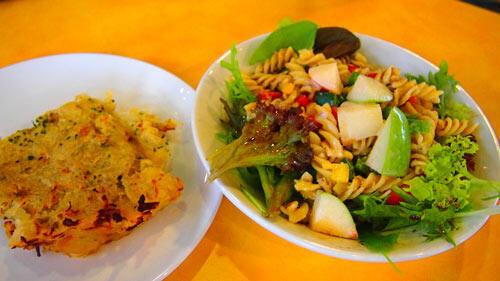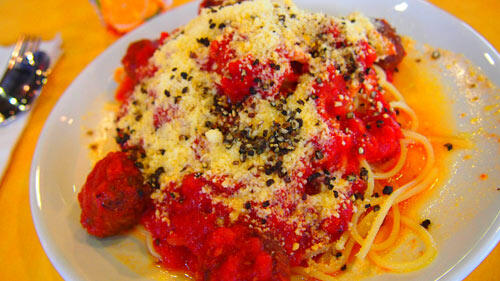 Food in LEGOLAND® costs between RM10 and RM23, with meal deals for kids costing RM15. In total, there are three large restaurants, and 11 food carts (they call them food carts but they look like small restaurants to me!) and combined seating for over 1,400 people at a time.
Before we left the park, we quickly went through The Big Shop AKA the ultimate LEGO® shopping experience. It is Asia's largest LEGO® shop selling more than 2,000 different products; including rare limited edition items and merchandise.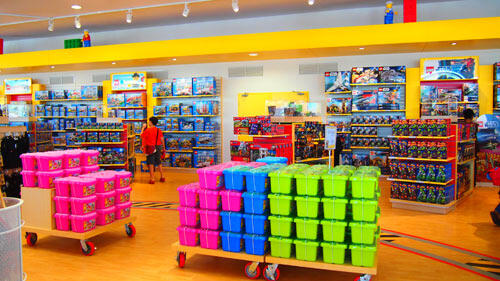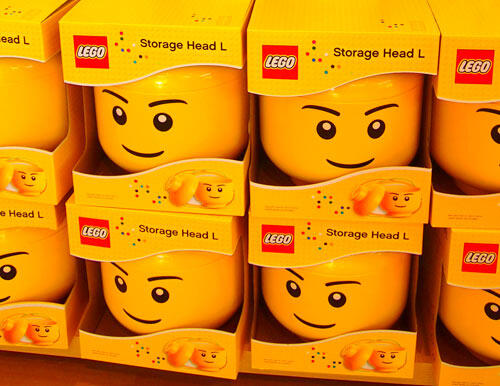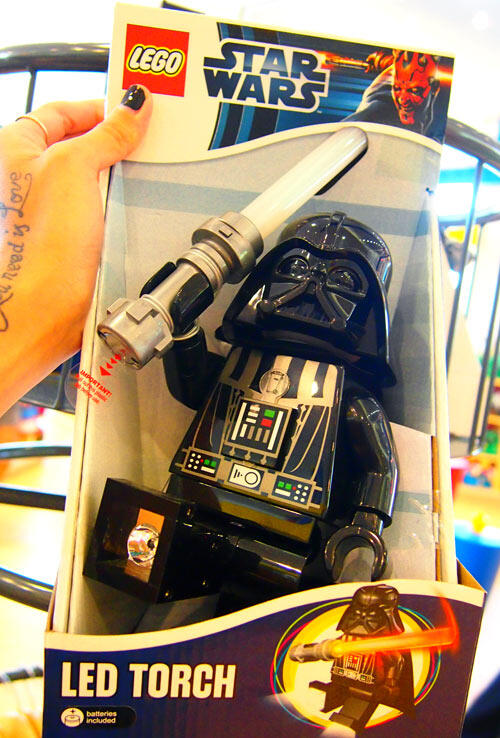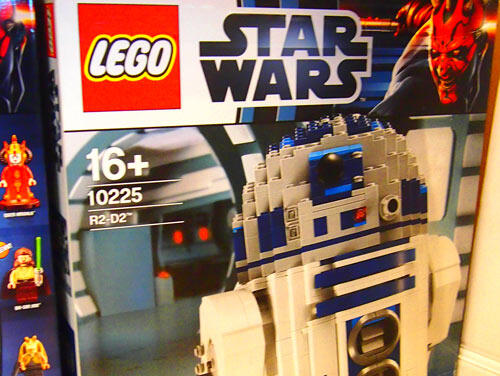 This huge box of LEGO® to make R2D2 is for ages 16+… (also known as 'probably very difficult') It costs RM899!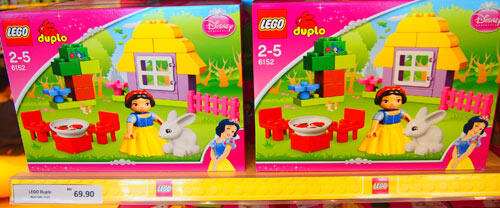 I wanted just the bunny rabbit in this box :p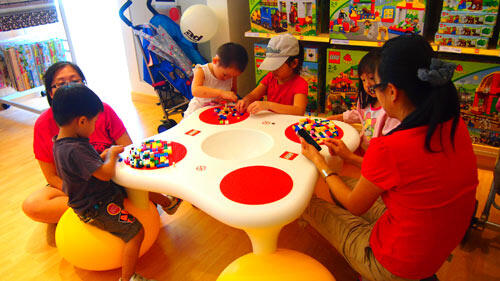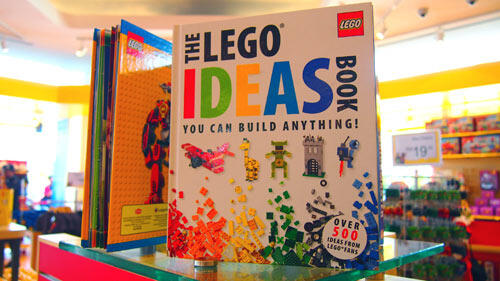 DONE!
What a crazy long post… You can imagine how tired i physically pooped we were after visiting the park!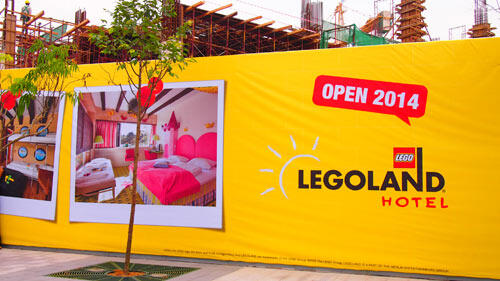 Besides the massive park that now exists, LEGOLAND® Water Park will be open in 2013, and LEGOLAND® Hotel in 2014. The pictures for the hotel look really cute… think it'd be such a treat for any kid whose parents take them! In fact… i don't mind staying there too…….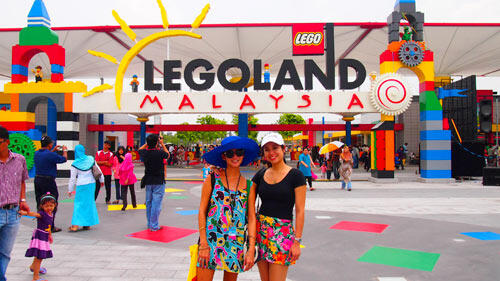 Thanks to Maybank for making our trip possible!
LEGOLAND® Malaysia is the ultimate LEGO® experience for fans of all ages, with a particular focus on families with children aged 2 to 12.
Ticket prices for LEGOLAND®
Day Ticket
Adult – RM140
Child (3-11) – RM110
Senior (60+) – RM110
Annual Pass (valid for 12 months and permits unlimited visits during normal operating hours)
Adult – RM275
Child (3-11) – RM210
Senior (60+) – RM210