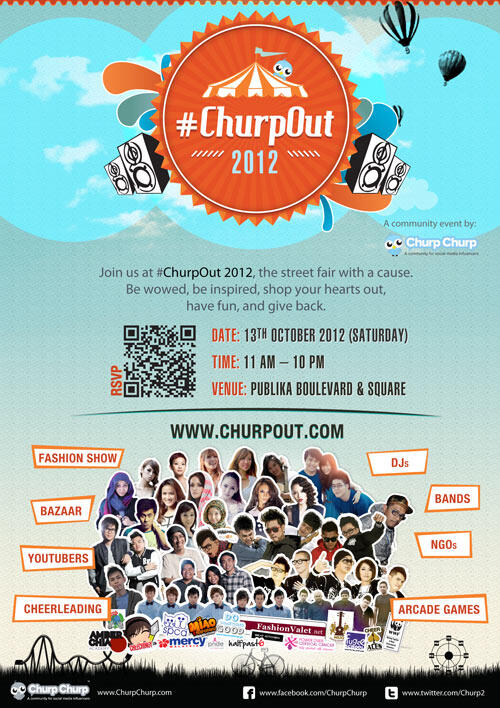 Months ago, i got invited to join ChurpOut in their Marketplace and thought, why not? It's been ages since i opened a booth and i have WAY TOO MANY CLOTHES IN MY WARDROBE! I'll be selling a lot of the outfits you see on my blog, so if you're a size UK8, methinks you should drop by my booth! (i'll be placed indoors, phew!)
ChurpOut has gathered some of the top fashion bloggers in Malaysia to each open a booth at the Marketplace (Fashion Icon Wardrobe Raid), so it looks like Publika is gonna be the one-stop point to stalk all your favourite female bloggers.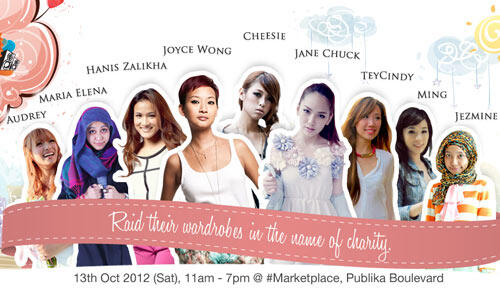 A portion of our sales will be donated to support Breast Cancer Awareness and we'll be there all day!
The first 1000 RSVPs at ChurpOut's Facebook event page will receive shopping bags stuffed full of goodies, so people should RSVP by 6pm on Oct 12th.
FOR A LOT more info on what's happening at the Stage, Inspiration and Marketplace, click *HERE* and wander around!