I always nod in approval when i hear of students who take the time and effort to put together a fund-raising event for charity. It's not an easy thing to do, what with all the studies and exams taking place all year round, supporting charities doesn't leave much time for play!
An interesting topic that popped into my mailbox is THE Benefit, a project organized by a team of Malaysian youth who are currently on their summer break off from unis all around the world. With a desire to channel their time and efforts into something worthwhile, they've worked to plan a charity concert featuring local bands, dancers and DJs happening this 8th September.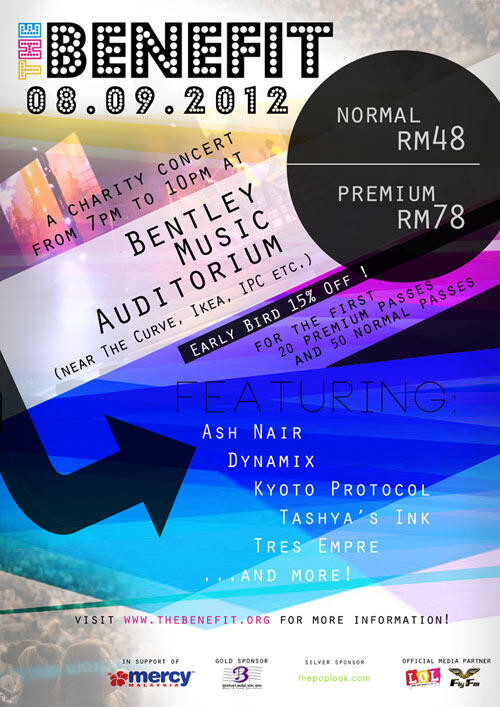 All profits from the concert will be donated to MERCY Malaysia.
The first time i heard about MERCY Malaysia was when Deep told me his experience volunteering for the NGO in Afghanistan years ago. It sounded pretty crazy and compelled me to learn more about the organization, but i never got the balls to actually volunteer overseas like he did.
"MERCY Malaysia is a non-profit homegrown international NGO focusing on providing medical relief, sustainable health related development, and risk reduction activities for vulnerable communities in both crisis and non-crisis situations. Their work includes the operation of mobile clinics to provide free check-ups and treatment to the underprivileged, as well as water treatment in vulnerable communities. MERCY has reached out to more than 1 million beneficiaries and is present in 19 countries and counting."
THE Benefit aims to raise RM30,000 to support MERCY Malaysia's altruistic work around the world. In order for the event to be a success, they need more people to know about the concert and it would be great if you could spread the word about the event on your respective twitter/fb/blogs too!
I have 4 pairs of Premium Passes to give away to random winners. All you have to do is tweet/post on your FB wall/blog about the event and email the URL link to joycethefairy@gmail.com by 2nd September 2012. Please entitle your post "THE Benefit charity concert".
www.facebook.com/TheBenefitKL
www.thebenefit.org 
www.twitter.com/thebenefitkl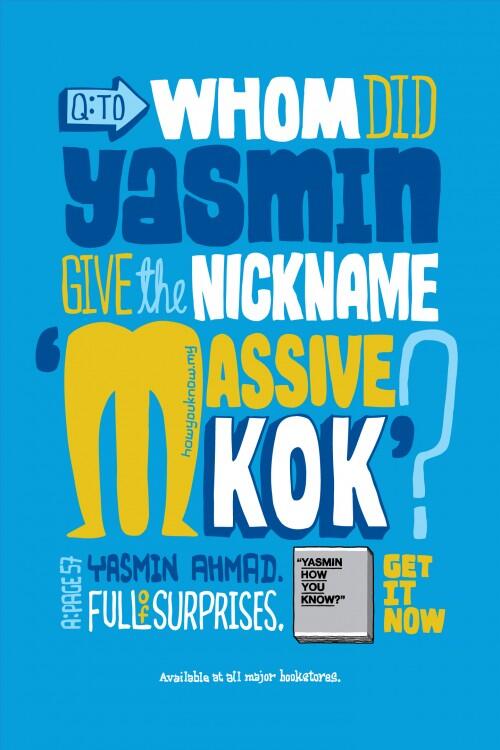 Another event (happening this Tuesday) whose proceeds will be channeled to MERCY Malaysia is the "Yasmin How You Know" book launch. Happening this 28th August 2012 in Kinokuniya, KLCC at 10am; you can get an autographed signature from Arwah Yasmin (a collection of signatures when she was alive ) as well as a free t-shirt "Yasmin How You Know" on that day.
"Yasmin How You Know" will be sold for RM35 each (at Kinokuniya and Borders) with proceeds going to MERCY Malaysia, the foundation that Yasmin Ahmad supported when she was alive.