The B&B we stayed at for three nights in Leuven was so quirky and homey i just had to post some pictures of it. YENN is named after the couple's names who own and run it – Yoris and Nadine = Y en N (en = and). They've got two sons (who've grown up and live elsewhere) and the B&B is basically their home, where they also play host to travelers.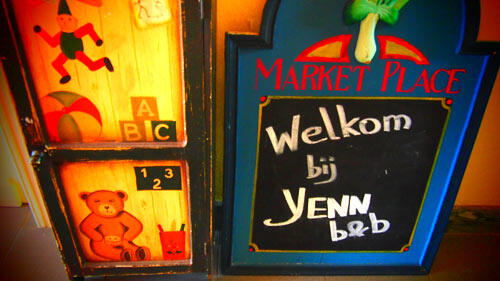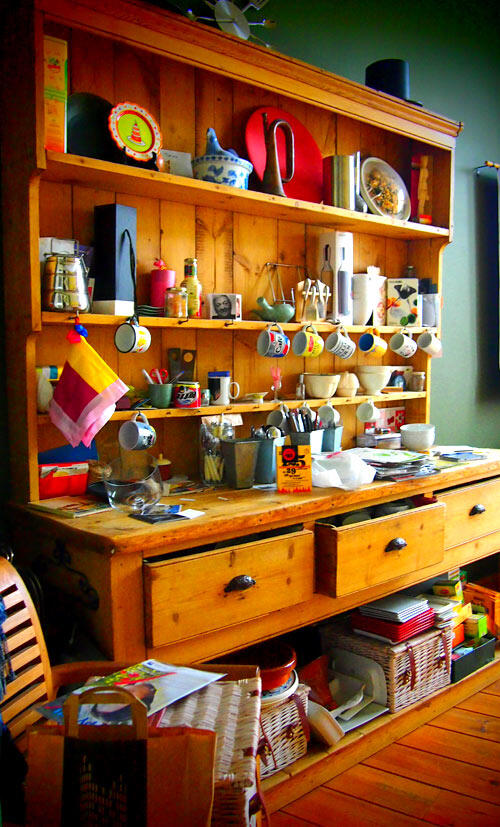 Their kitchen cupboards remind me of my own home. Which is what i'd call an organized colourful clutter.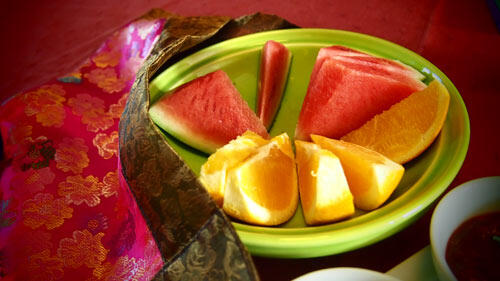 We could choose what type of food we wanted for breakfast and it was a generous spread of hams, cheese, breads, nuts, yoghurts, fruits, juice, and even milk pudding when Nadine decided to make some.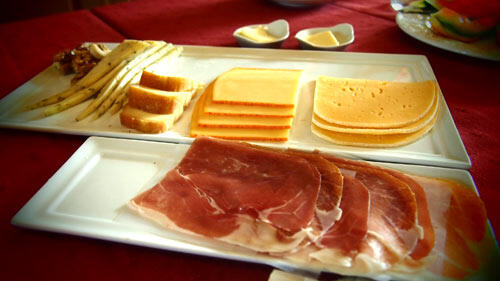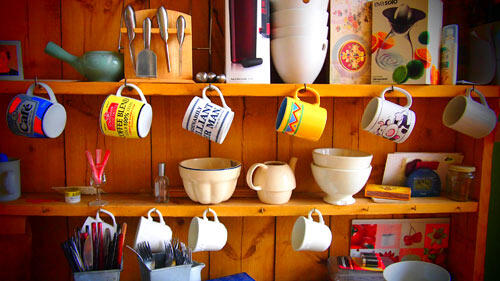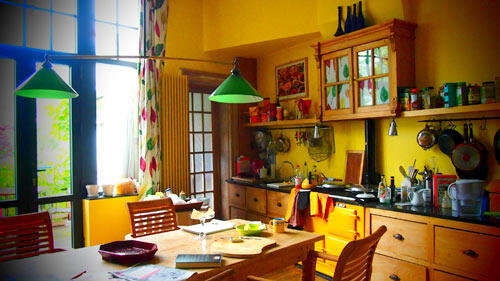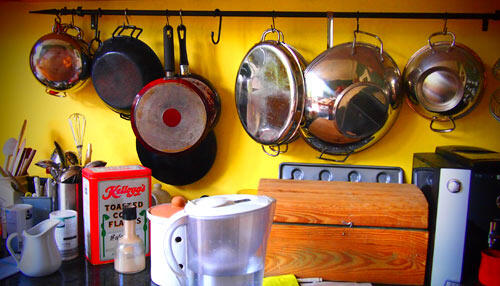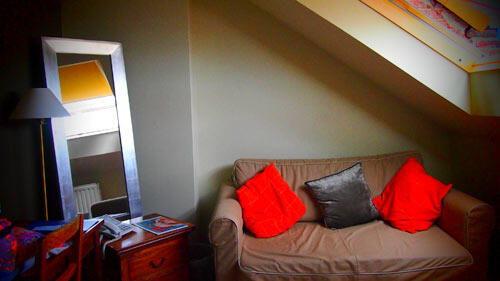 The loft that Yishyene and i stayed in is called Elias, with a sofa, study table and bathroom on one floor, and the bedroom and wardrobe in the upper floor. The bathroom was really nice. Like i told Y, the rain shower was nicer than my own shower in KL.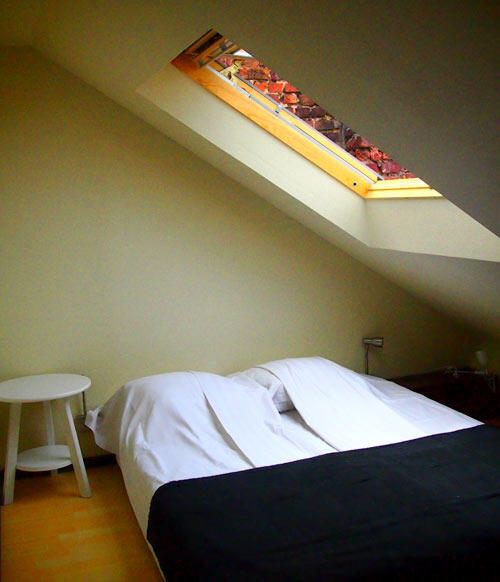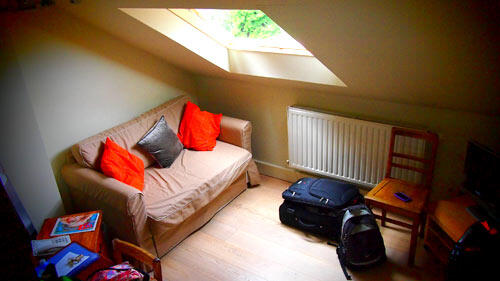 This was taken before our mess spilled out of our bags.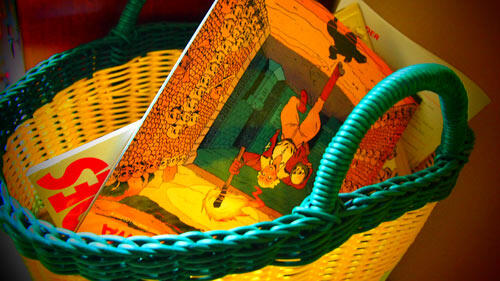 The B&B consists of four floors, and ours was on the highest one. Which meant we had to tread as quietly as possible when we came home drunk every night. There was creeping up session when Yoris stood at the top of the stairs in the dim light and Y almost fell backward unto me in terror. I'm putting it down to cos his hair is so big and he's so fair so he looked like a ghost.
The couple have hundreds of books lining the walls in the dining area.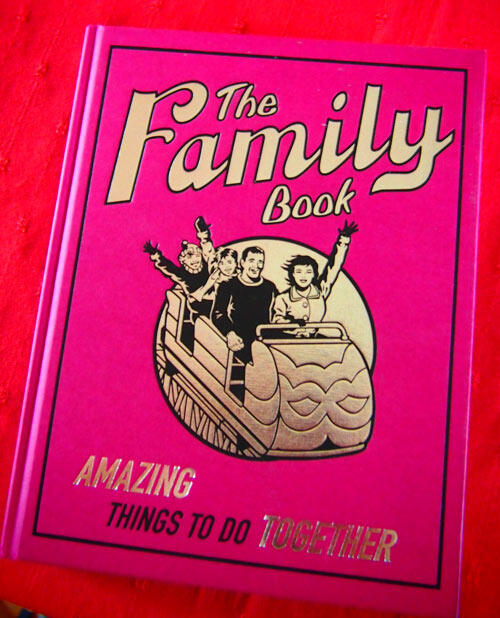 There are some cool books to do stuff with.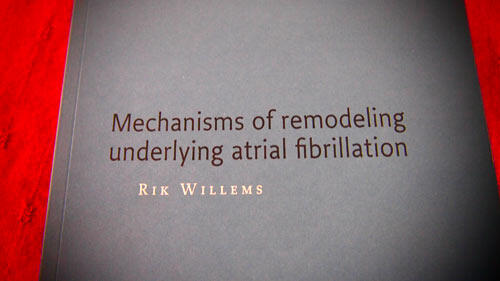 And one whose title i had to read twice to remotely understand.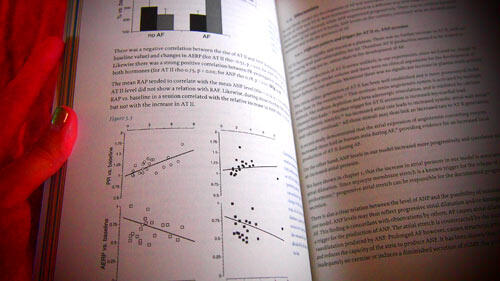 I opened it and thought i can't believe people read this for FUN..! Yoris is a professor of sorts, so that would explain the challenging reading material..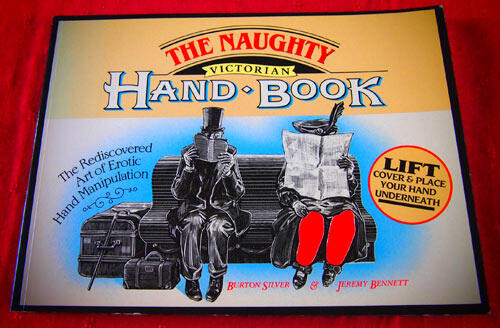 Then i found a really funny book on 'erotic hand manipulation'. That's a nice way of calling it.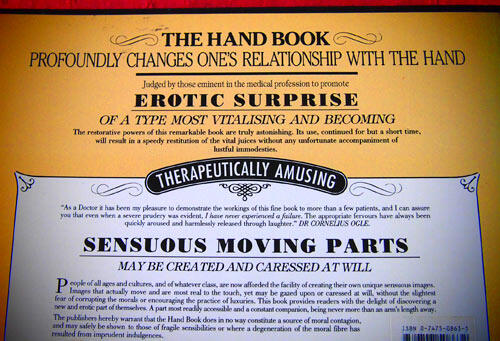 'Profoundly changes one's relationship with the hand'. Hahaha i'd buy this as a present for a guy friend any time!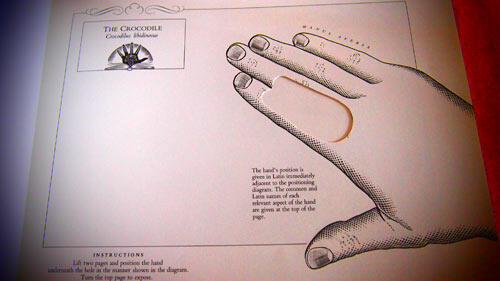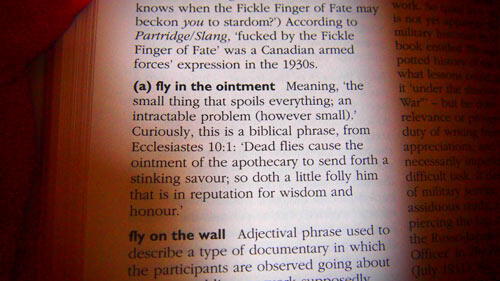 From a book on the meanings of phrases
Had such a pleasant stay there, largely attributed to the wonderful characters that run the place 😀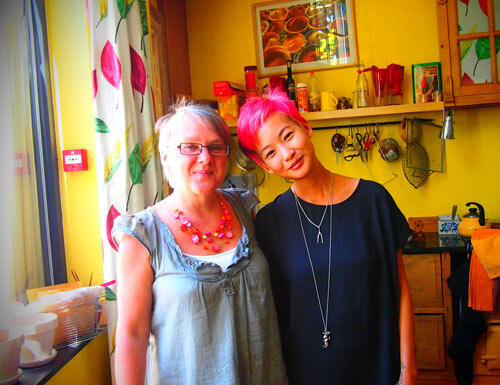 Nadine & i
I don't have a picture with Yoris, cos he was out when we left, but i did take a picture OF a picture in their kitchen where Yoris looks slightly maniacal hee hee.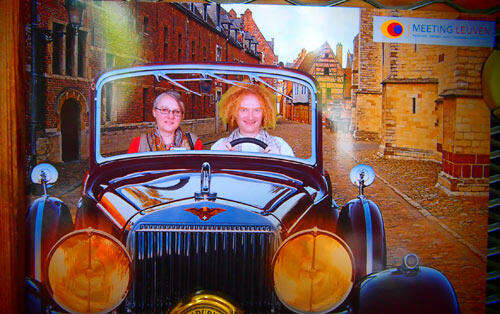 Website: www.yenn.be