Today we traveled from Manarola in Cinque Terre, Italy; to Brussels, Belgium. It's quite a tiring journey. Learning from our previous mistake of missing the ferry, we planned out how long we'd take to get to the airport in Genoa, Italy AND added an hour just to be safe. Luckily we did that. Cos the train ride we got HAPPENED to be the slow train (we didn't even know there was a fast one and a slow one). We sat fidgeting in our seats wondering how much SLOWER this train could be, and got ready to race to the airport.
Y: What is this… even a beca is faster than this! [beca = trishaw]
Me: Of all the Malay words you remember, it's beca -_-
Y: It's a funny word
Me: Thank god we left an hour earlier just in case…
What we did the whole day:
> 10-minute train ride
> 15-minute wait
> 1 hour 45-minute train ride
> run to catch a taxi
> 15-minute taxi ride
> check in and wait at airport
> 1 hour 15-minute flight
> Metro train
> walk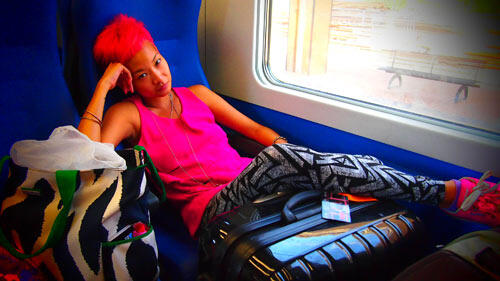 All in all, it took us 8 hours of struggling with our heavy bags (backpacker fail) to get from one place to another. The only thing I ate all day was a sandwich and water. By dinner time I was ready to devour an animal and dramatized to Y that my body was going in shock. The first nice restaurant we bumped into had steak and entrecote on the menu so we walked straight in. Was quite thankful for a change in food seeing we had a ton of seafood in Cinque Terre…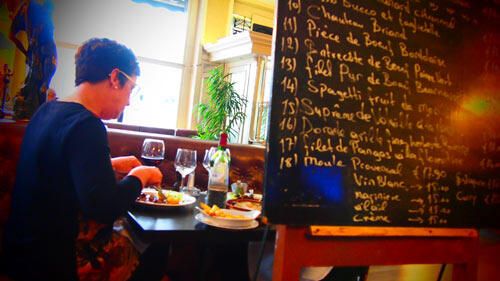 I had a rare steak with red wine, but got hungry 6 hours later -_-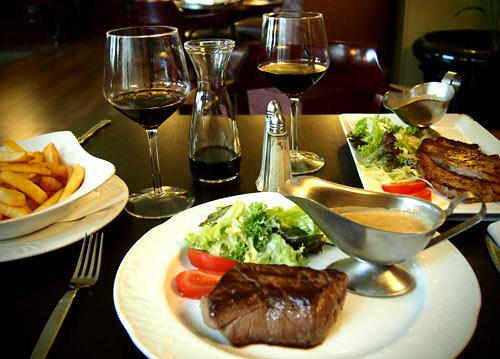 Tomorrow we go to the festival in Leuven! Another train ride but who cares (I've never taken so many trains in my life) but we'll be staying put to paartayyy for a few days!!!