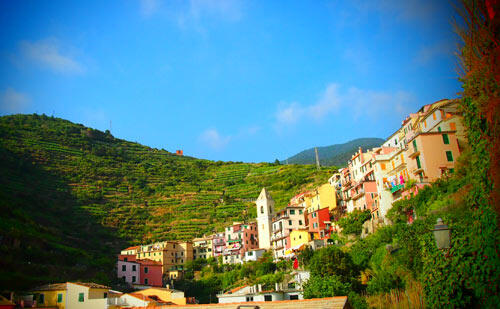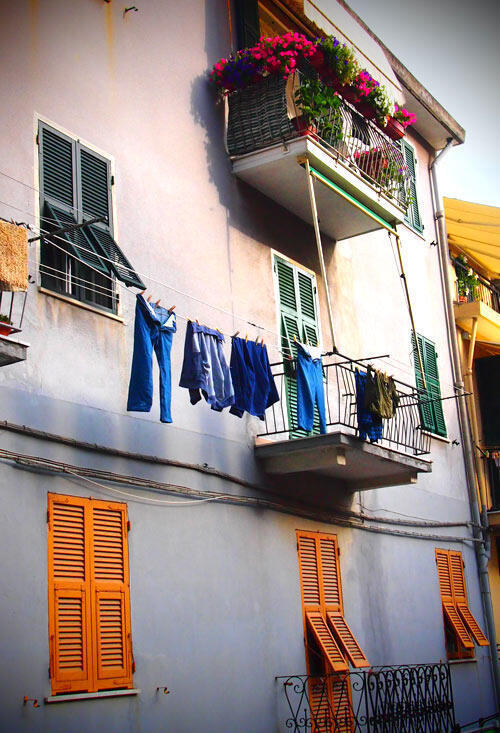 Manarola, Cinque Terre, Italy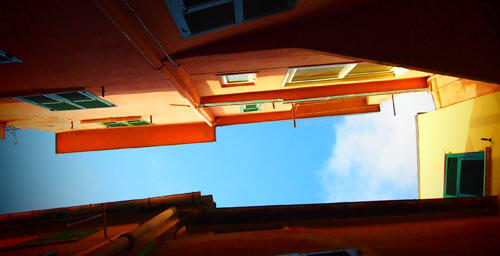 Oh my god. This morning was one of the worst hungover experiences I've gone through. It could battle the time I went for Saturday morning college classes hungover…. a decade ago. (God that sounds long when I say it like that.)
Yishyene and I went out partying till 5am, slept for 3 hours, then showered, packed and rushed to catch our 9:30am train to La Spezia. The night before, we went out at 9:30pm and tried to find this indie bar that is a 15-minute walk from our hostel but it happened to be shut for a private function. While deciding where we could go next, we sat at a nearby bar to have some beers and surf on her phone for clubs we would like. We found one that didn't require too much walking (or so we thought) and taking the Metro (which was shut due to a strike). The waiter at the bar was really helpful, and said this club was a 5-minute walk away. We should know by now… that when Italians say a length of time/distance, you take that and multiply it by 4.
We walked and walked thinking this club (Circolo Degli Artisti on 42 Via Casilina Vecchia) would be just around the corner like the waiter said. It turned out to be quite a distance, down a highway (there are proper pedestrian walkways) and some dark streets where we quickly scuttled along. It was worth it tho… the club was in a big warehouse area and had the disco and bar indoors, bars and lounges in different sections of gardens with lots of bushes, and an eatery somewhere. Like Y said, it looked like a resort and I loved that it seemed like only Italians were there. We were invited to go along for some pub crawl with other backpackers earlier and easily decided against that!
Whille queueing up to pay our cover charge, I quietly said to Y, "Oh man. Everyone is wearing black… or blue… and we're both so PINK today -_- " Imagine us with our pink/red hair and both wearing bright pink in different shades. We paid 7 euros each to be able to enter the disco where a blues band were playing before club night. I paid 11 euros for a beer and two shots of tequila to kick off our night.
People stared a bit when we were in the club, but in a curious way and we made friends with two Italian guys (Simone and Paolo) who are in a blues band. They were really funny and made us laugh a lot but after awhile all I wanted to do was dance with Y cos some great songs were playing after the band finished. Anyway. It felt awesome to get drunk and dance like a mad person cos I haven't done that (danced like mad) in a while.
We only knew when to go home when the lights came on and the music stopped… so we both caught a taxi and went home. When I saw the time before falling into bed, I whispered to Y in shock, "It's 5AM?! It's 5!!!" She hurried replied, "Yeah just shut up and go to sleep NOW!" And we passed out.
According to Y my two alarms went off this morning and I didn't even HEAR THEM. Can you imagine… I could have missed the train (like I need to buy MORE extra tickets!!!) because I was so… gone. I don't even know how I managed to shower, pack and catch the train. When we found our carriage, we simply collapsed into our seats and PASSED OUT for most of the trip. I think the Universe was trying to be funny, cos we just HAD to be in the same carriage with the LOUDEST Italians I've ever heard in my life. She talked incredibly loud non-stop for 3 hours. Non-stop. Shouting. We woke up when she was EXTRA LOUD and we'd give each other squinty looks, not being able to believe how loud someone could be!
Anyway we reached La Spezia after 4 hours, and caught another short train ride to Maranola in Cinque Terre. Kinda died carrying my bag, which is exactly half my weight, up the steep slopes and stairs. Y was like, "Don't fall down!!"
Can you imagine? We did all that, HUNGOVER. All in a day of a proper holiday!
Some pictures of Manarola, where we stayed for 4 nights: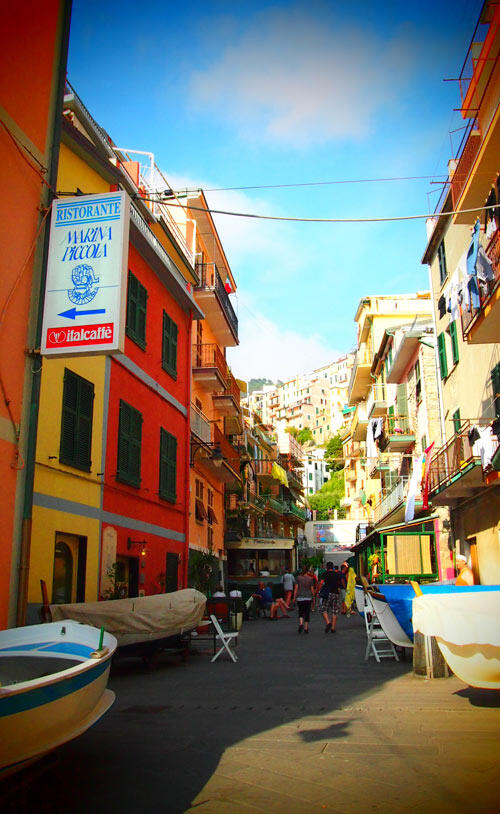 The street outside our guesthouse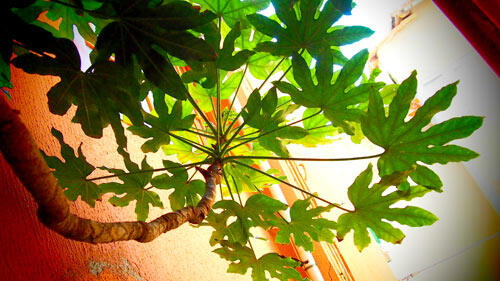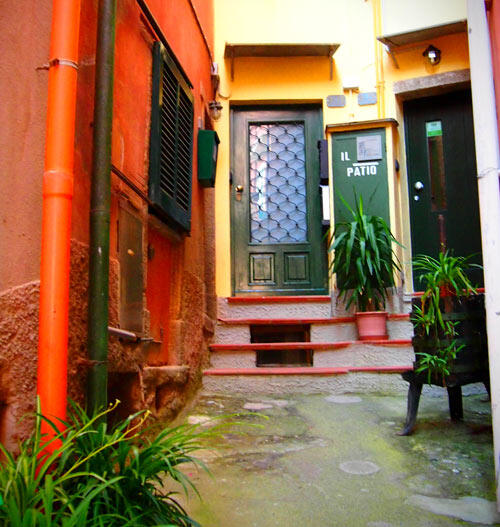 Door to our guesthouse – Il Patio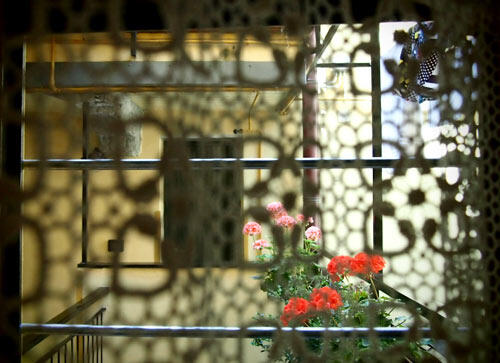 View from our room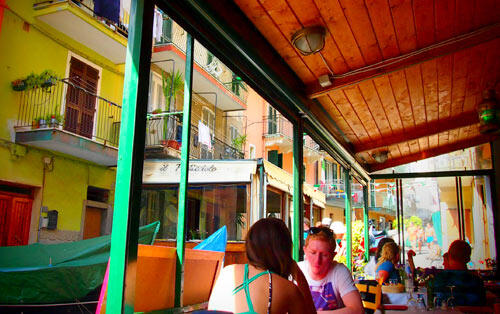 We went straight to have a much-needed lunch, and stepped into a cafe just outside our guesthouse lane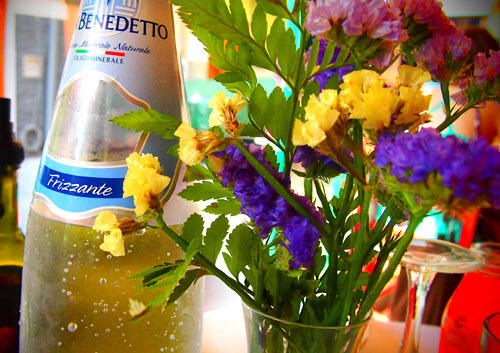 Sparkling water is great for hangovers cos your body absorbs it faster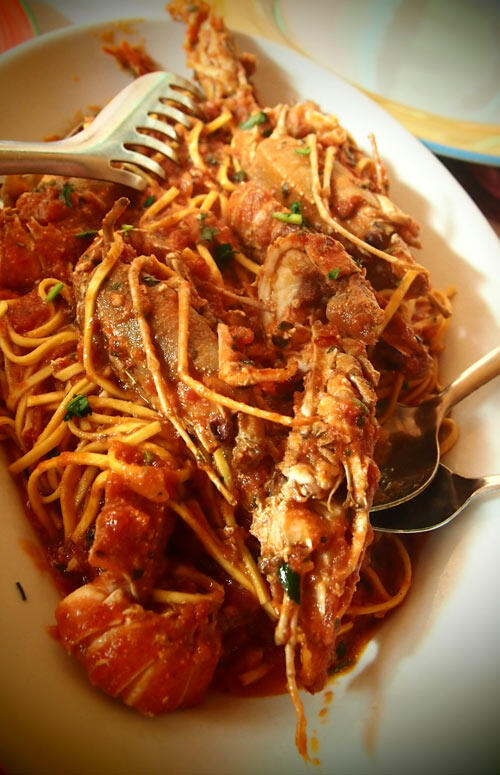 We ordered lobster pasta. It tastes as good as it looks. Trust.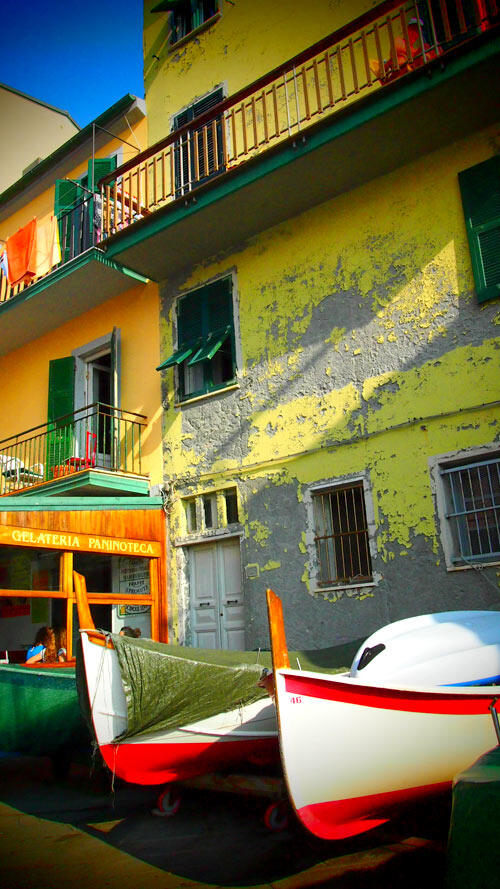 Further down the street are some boats and the sea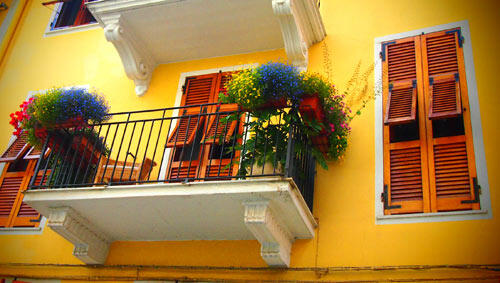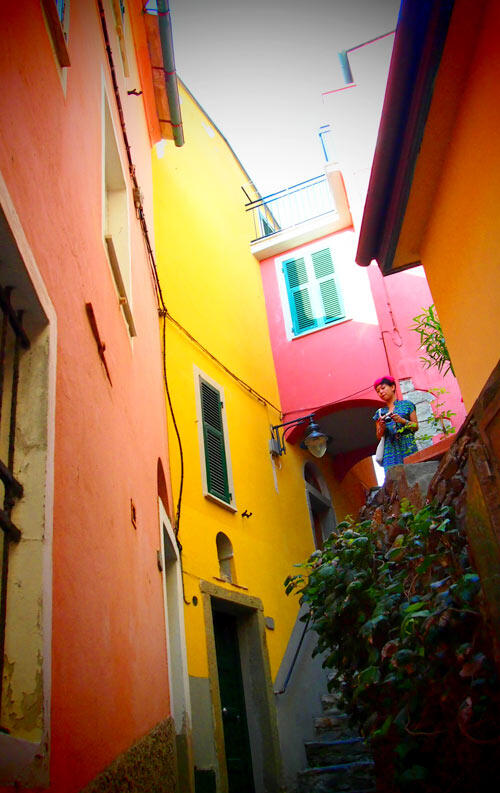 All the buildings in Cinque Terre are colourful, and each building owner is assigned a specific colour!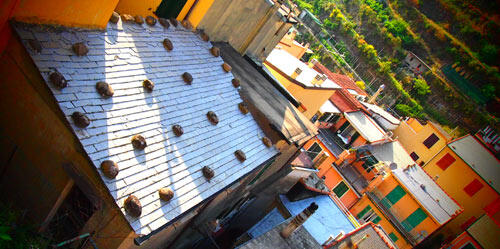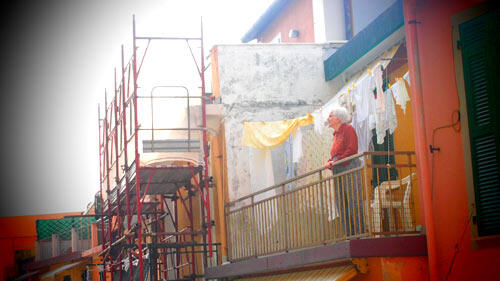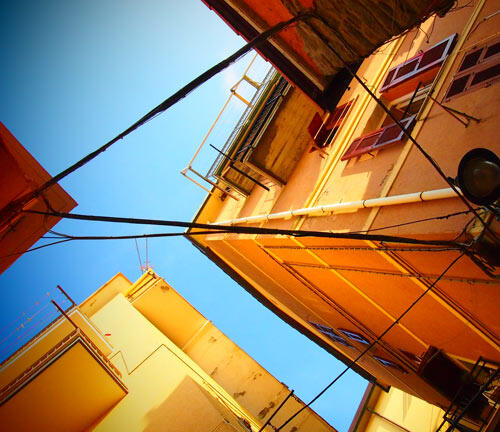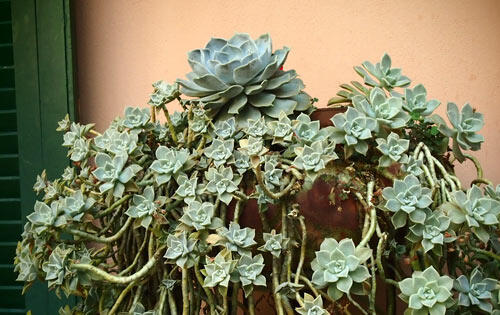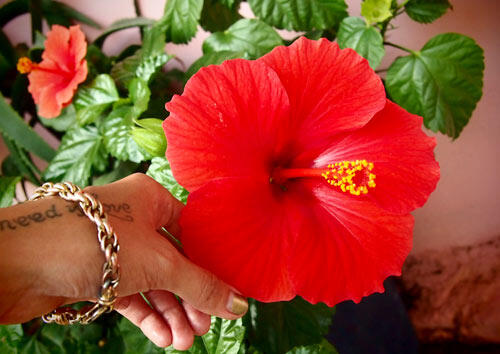 The hibiscus were so large and beautiful, we thought they were fake! The most perfect hibiscus i've seen are in Italy. Maybe it should be Italy's national flower instead.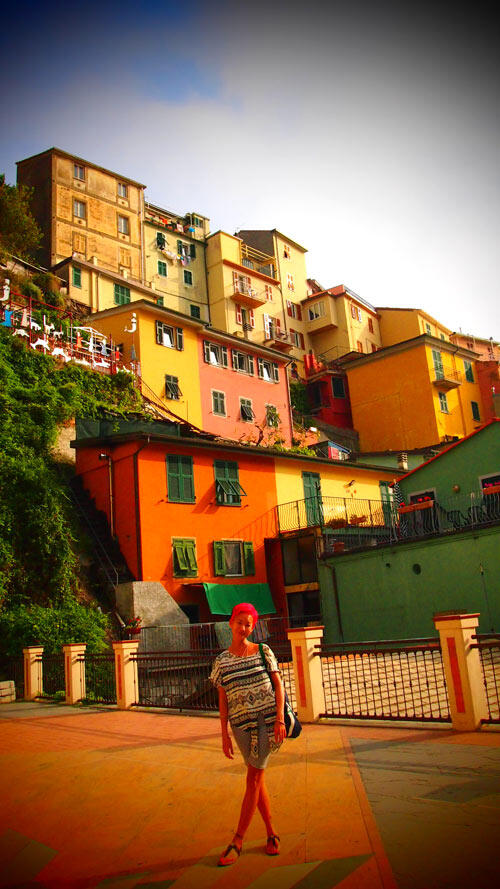 Don't know why i'm standing like that. Anyway.