Do you remember Wilson's adventures in Amsterdam? I thought i'll continue letting him as much fun as he can all over the world. Lucky Wilson, i think he's traveled more than most people!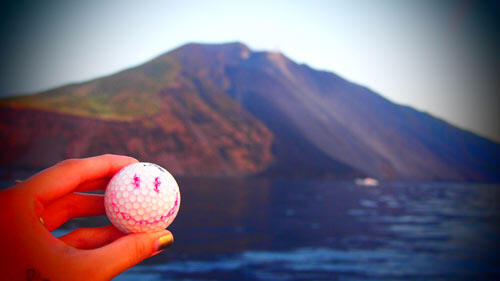 In front of the volcano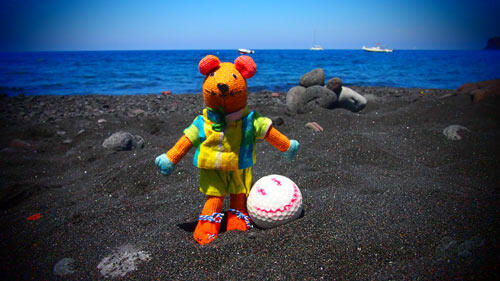 With Maurice on the beach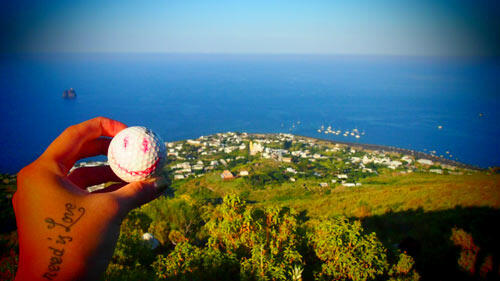 View of Stromboli town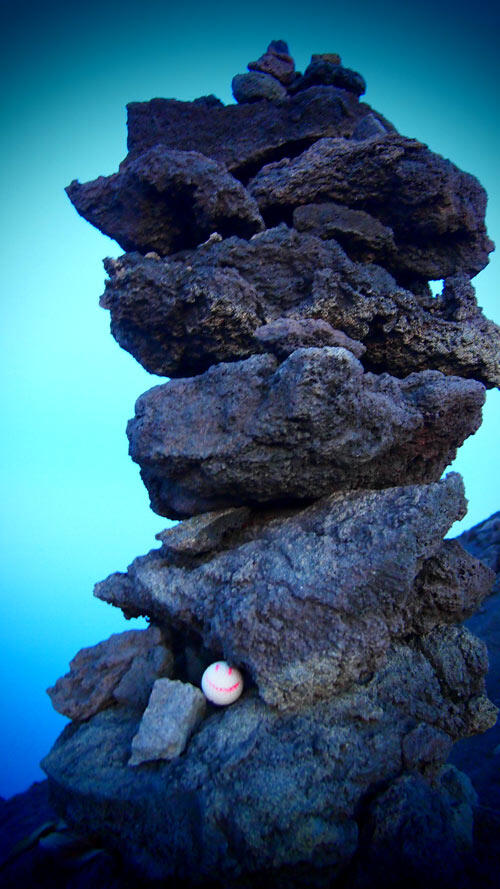 On some rock shrine on Stromboli volcano
Wilson with cute colourful house & restaurant signs on the island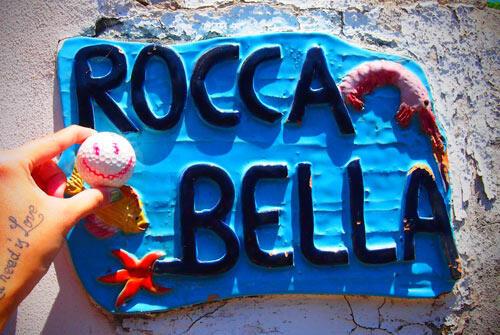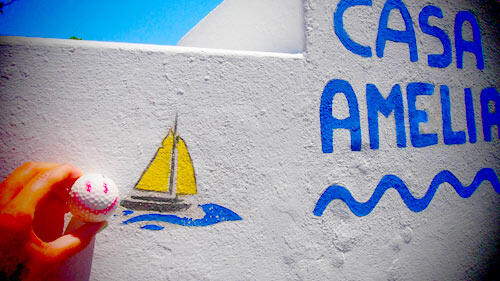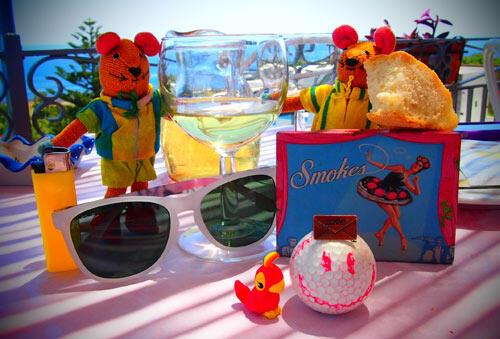 Lunch photoshoot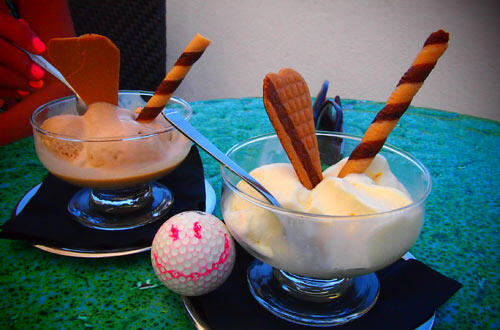 Wilson and gelato!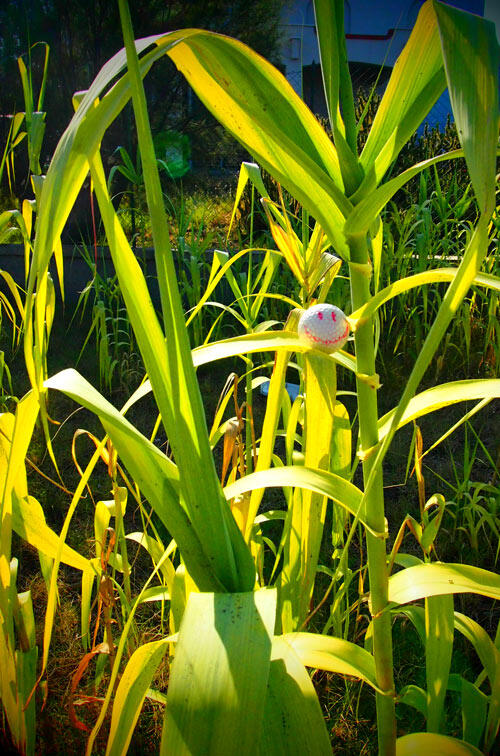 I'm glad he didn't fall into the dirt else i'd have to climb down a wall to get him!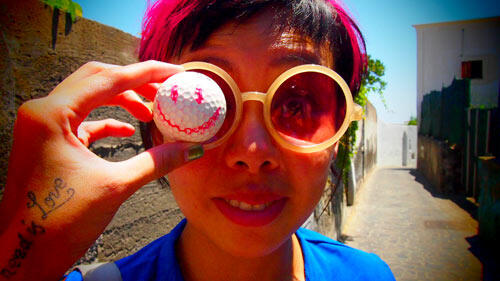 W & Y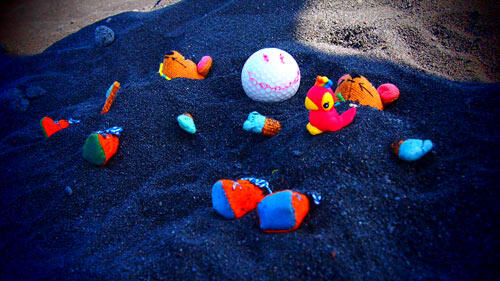 Wilson and the mice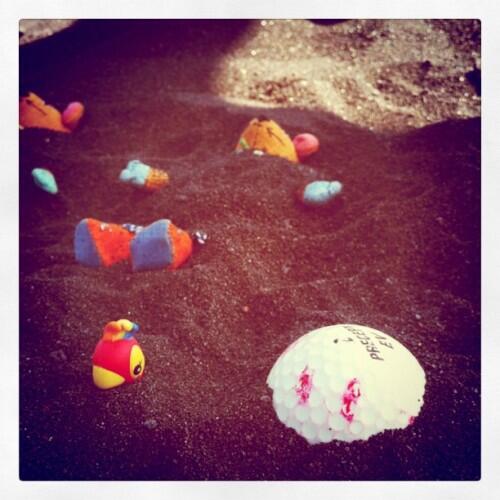 Then we ended up burying him for the first time too heehee