Ahmygad I had such a stressful time this morning! Okay fine it's my fault – for some reason I couldn't find my confirmation email for my train ticket from Rome to Naples, or I didn't save the booking number. Whichever. I've bought so many train and plane tickets I must have lost info for one… Anyway I went to the Customer Service counter for Italia Rail last night to find out what my booking number and ticket is. They said I had to call a phone number 30 minutes before the train itself (are you kidding? I'm not going to risk trying to solve this 30 minutes before the train leaves! If I miss it, I'd also miss my hydrofoil ride that costs 80 euros!)
So I went back to the Customer Service counter this morning at 8:45am, and had to take a number to queue. When I finally got some assistance 15 minutes later, I explained my problem and the guy said he can't find out from the system, and that I'd have to ask his colleague at the train itself who would have the info on him. He told me the train is already waiting at platform 10. My train was at 9:39am and it was already 9:17am. Fuck man.
Looked up and down the platform with my huge bag in tow for this station master, and could find NO ONE. Found a young Italian lad who was helping another tourist at the ticket machine, and he tried to help me out too. I said thanks, you're so nice to help everyone! He said it's Italy, it's the worst to try to travel now. He couldn't find the train dude either, and suggested I just jump on the train, You're a pretty girl, you don't look like a criminal, just tell him your problem. As he was saying this, another Italian girl appeared next to us. She was very pretty, young, with long hair, and actually came to see whether I was getting help I needed from the Italian boy. He on the other hand, thought it was another tourist trying to get help from him and said no, I will help you after this one. I almost laughed.
Anyway they both agreed in the end I should just GET on the train, which I was planning to do anyway! I just HAD to BE on the train else I'd miss meeting Yishyene at the Napoli station! We all parted ways quickly and I clambered on, praying I'd sit somewhere which was taken. I had to get up twice but so far I'm safely on a seat with noone checking my ticket… yet.
I texted Yishyene saying I had no idea where my seat is but at least I'm ON the train. She replied: Oh it's Italy. Maybe don't even need a ticket. Just arrived at airport where passport control is basically walking pass booth while holding up passport -_-
Almost laughed out loud on the train.
I got a tad nervous when the ticket conducter came into our carriage. I lengthily explained to him my entire dilemma but he didn't really understand my English so an Italian girl next to me translated a portion to him. It must have sounded so troublesome that he looked at me, and simply said, "Ok resorted." I was like, huh? That's it? He didn't even check my passport… The girl shrugged at me with a grin, and we both sat back down. So that was how I got on the train without my ticket.
Reached Naples without too much fuss, got a guy to help me lift my mothertruckermassive bag from the top shelf where someone else helped place it. I waited outside Naples station for Yishyene, while four different people tried to sell me lighters and saying they have lots of babies to support. I didn't buy any.
Finally found Yishyene who also has bright pink strands in her short hair right now. She was like, thank god for your red hair! So easy to spot you! We got a (crazy) taxi which drove us to the Snav hydrofoil pier 12km away for 25 euros. (o_0)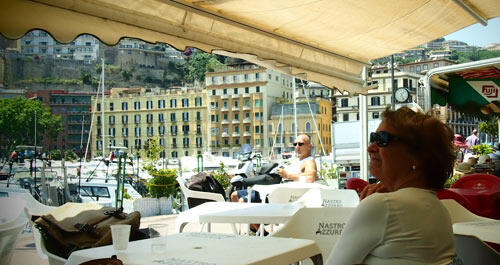 Naples has to be the dirtiest city i've every stepped in… 
Since we were there two hours early, we had some beers and caught up before getting on the hydrofoil ferry boat thing that took FIVE (argh) hours to get to Stromboli.
It didn't end there, when we arrived on the tiny island with an active volcano, we smartly thought we'd save money by walking with our luggage to our hotel – which turned out to be a strenous 30-minute effort with our bags rumbling along the ground. I heard the volcano rumble and smoke spew from it for the first time during that walk, and was like, oh man. Please don't tell me I'm gonna die on my first day on holiday! Turns out it's normal and it happens many times a day… Clem even texted me that he checked that it's not supposed to erupt anytime soon to his relief, so cute.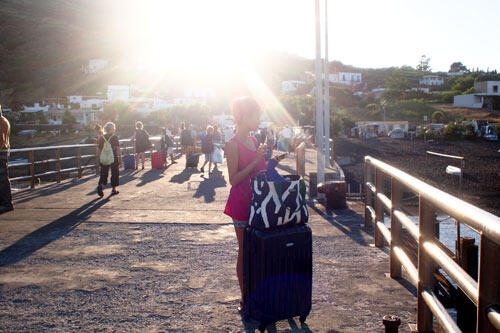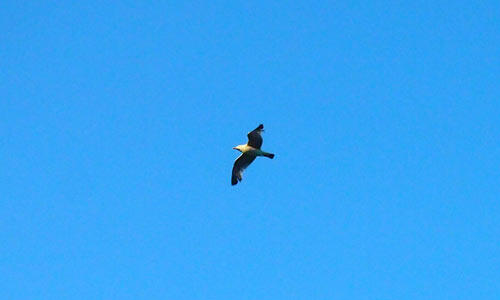 I saw this seagull and snapped it for Clem cos he likes looking up at birds 🙂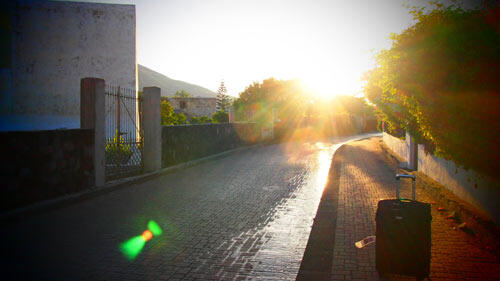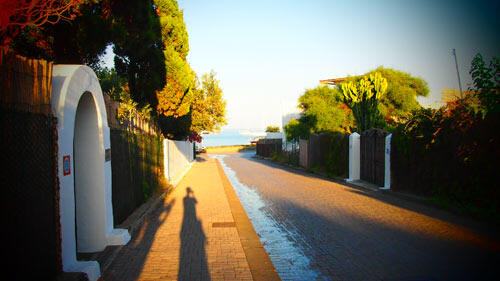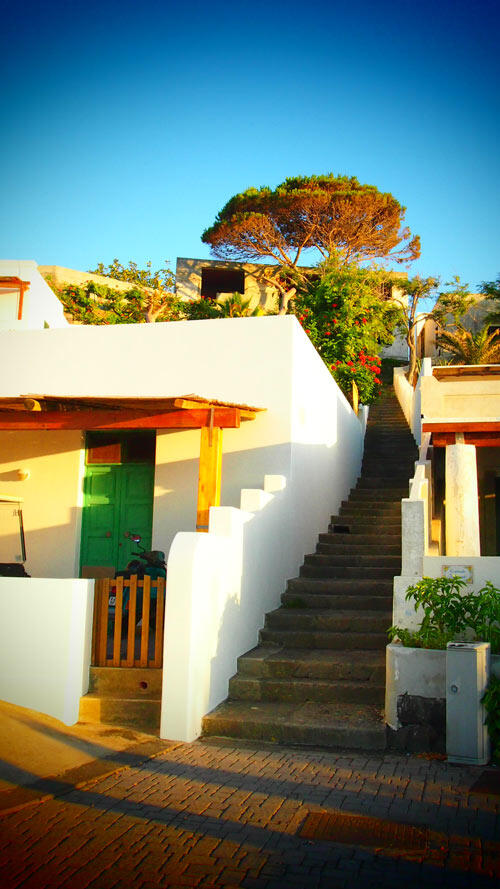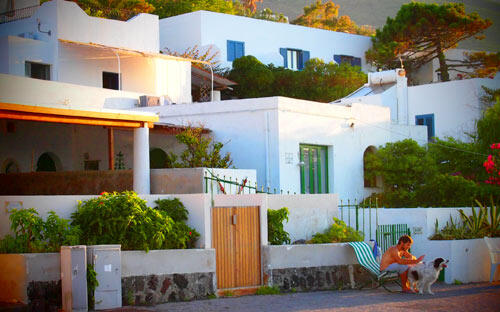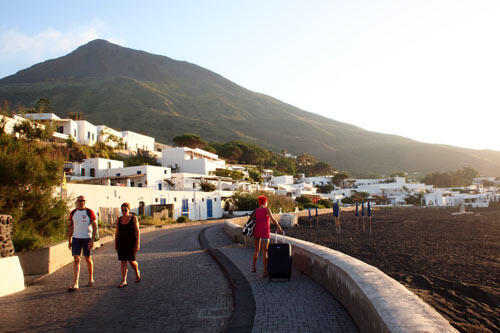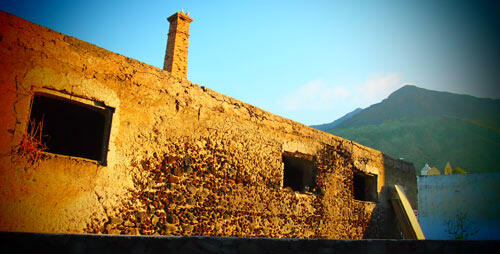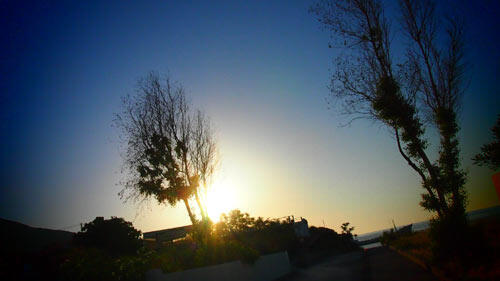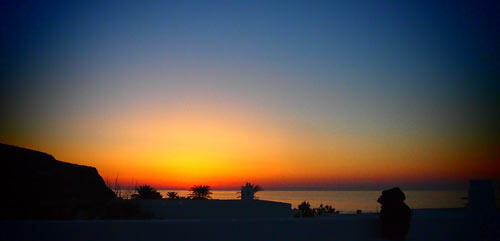 After dinner, we noticed MILLIONS of stars in a 180 degree angle in the sky as we were walking home. It was the BEST starry sky I've EVER seen in my life! I could clearly see white patches of the galaxy amidst the stars. So amazing and we couldn't stop staring that I tripped over my own feet in the dark a few times cos I was so consumed with tilting my vision upwards. When we got home, we went straight up to the roof terrace where we sat on two lounge chairs and stared at the stars for ages.
I thought of describing what I saw – like spilt sugar of different grain sizes upon a black cloth. But… the truth of what it is is so much better. They're millions of stars! Right in front of me and all around me, from as far as I can see to the left all the way to the right. It was so easy to imagine me being a tiny tiny thing on just one planet amongst millions. And imagine the milions of galaxies beyond THIS one I can SEE. Now I know why Yishyene's friend who's been here before said we can spend hours staring at the night sky.
We stared till our eyes got tired and we started falling asleep. Oh! We also managed to catch three shooting stars! At first I thought I imagine something falling from the sky but it was too bright and long and Yishyene saw it too. Then a few minutes after that we saw a couple more obvious shooting stars. The last time I accidentally saw one was when I was a child in KL.
We stared so much till the stars seemed to get blur… and not as startling as before, so we decided to go to bed.