I know it looks like i'm addicted to Awanmulan. And i AM. i SO AM. Everytime i tell my dad i'm going to Seremban, he'll be like, "Ha? Again?"
This time round was rather last minute. My Lovelies and i have been trying to get together for a holiday this year. The last time ALL five of us traveled together was… Bali 2008. I don't think i've felt it as much as the others cos i've managed to go on separate holidays with each of them (save Dhanya) – went to Bangkok with Aps for Vampire Weekend, went to Acheh with Steph, went to Bangkok with Cammy… but it's been a long time since THE FIVE of us have been away together. Somewhere. Anywhere!
We took WEEKS to pick a 4-day stretch where we could all go away together. We've got such different schedules that we couldn't even find dates to go away. So we thought, worse comes to worst, we'll go for a WEEKEND. I'm sure we can find a weekend right? Even THAT was so difficult! We ALL finally got away last weekend. Left all our boyfriends/husbands at home and ran away… to Awanmulan (luckily we got the room we wanted even tho it was so last minute!)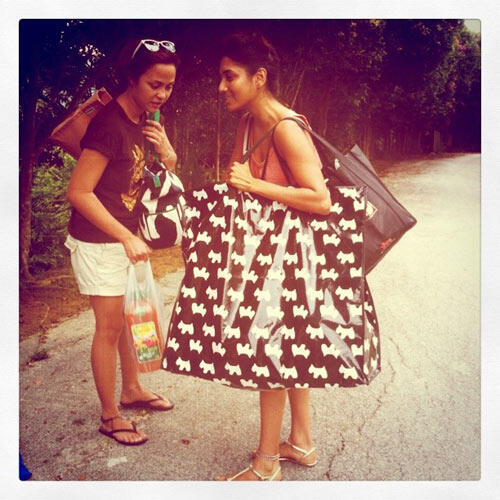 Each of us brought food and drinks to share. Dhanya brought a bag of food so big, security guards were staring and i was toppling over with laughter. It's like she brought the whole market with her and i love her so much for being a foodie like that.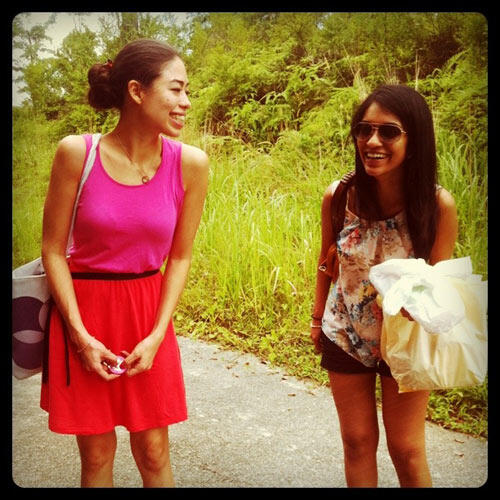 Yolanda and Aps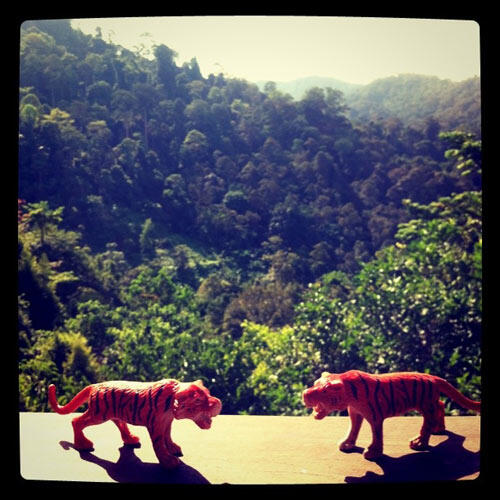 From the moment we unpacked all our food, we started eating. Well, i started eating first cos i hadn't had lunch yet and was well starving. I tapau-ed a char koay teow and got an extra so they wouldn't take mine, heh. Besides that i got RM15 worth of siew yoke from the chicken rice man.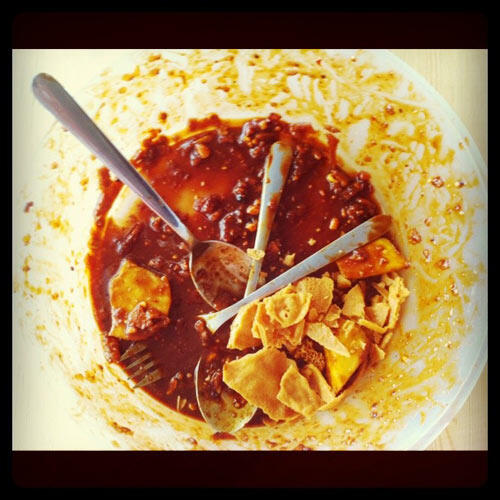 Dhanya brought rojak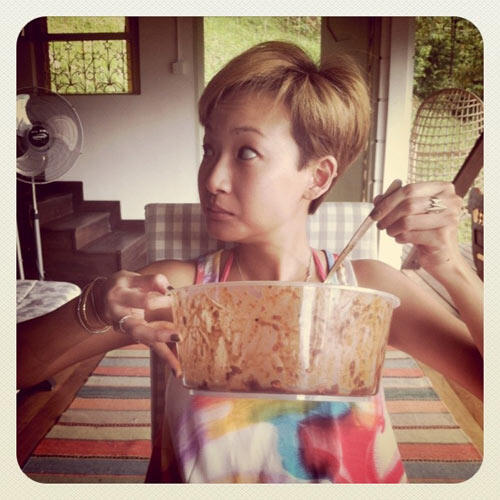 Obviously not born to be a model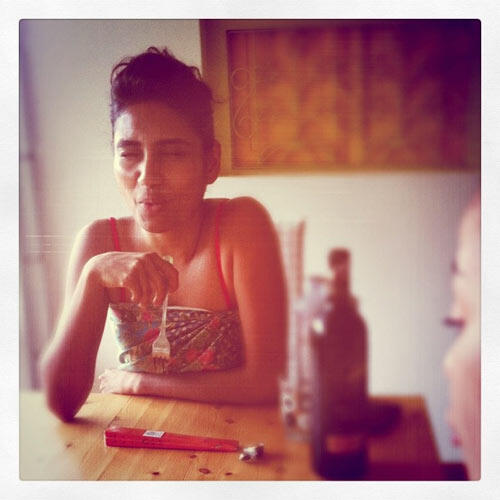 Cake orgasm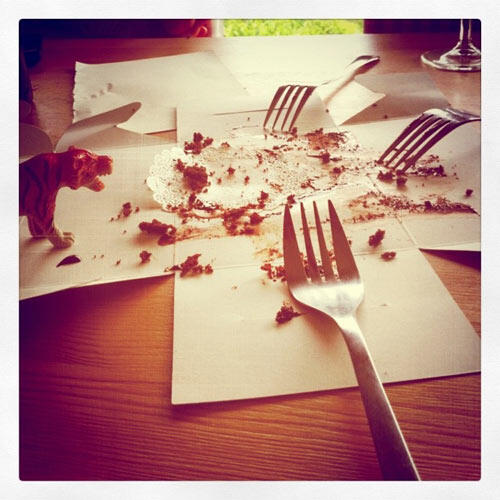 I thought Steph was crazy to get eight pieces of cake from Souka for us to eat in 24 hours. But they are seriously yummy and it's going to fulfill my cake cravings from henceforth.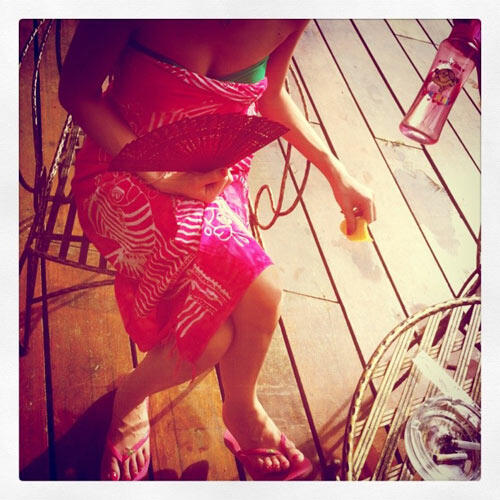 Pink fan, pink havaianas, pink pareo, pink water bottle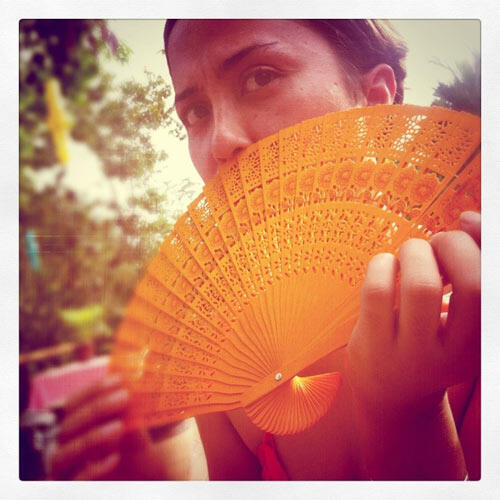 Stephy
With Mr Teng aka Uncle Awanmulan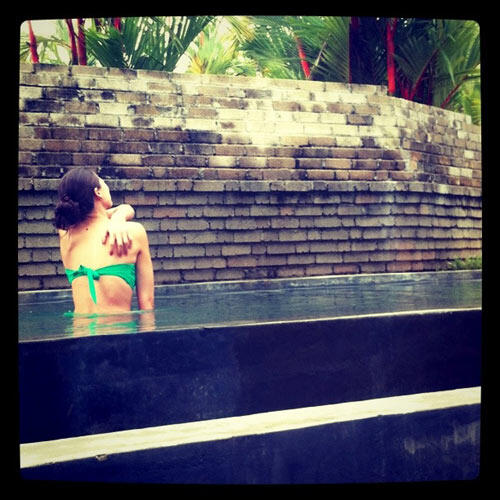 That's a proper scratch picture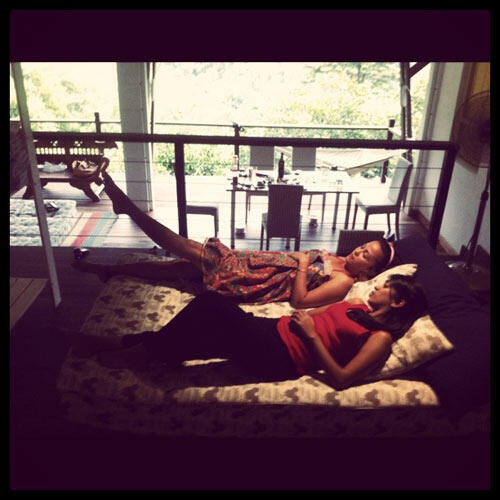 Lazy people resting while Dhanya and i prepared dinner in the kitchen. Okayyyy in the end everyone was helping out.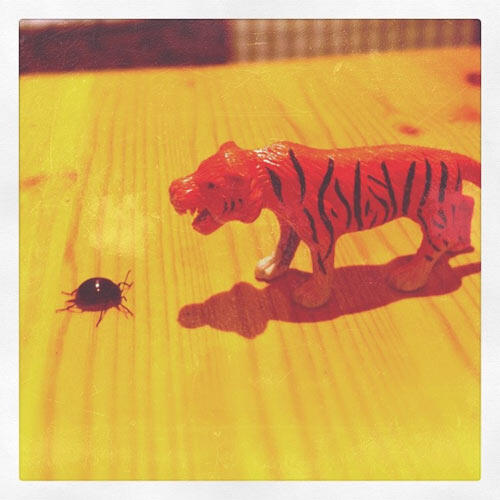 "That's a big mole."
"I'm not a mole!"
"It's a talking mole in denial!"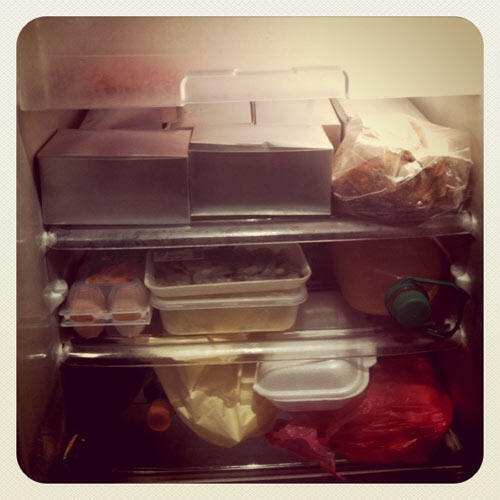 All the refrigerated food we brought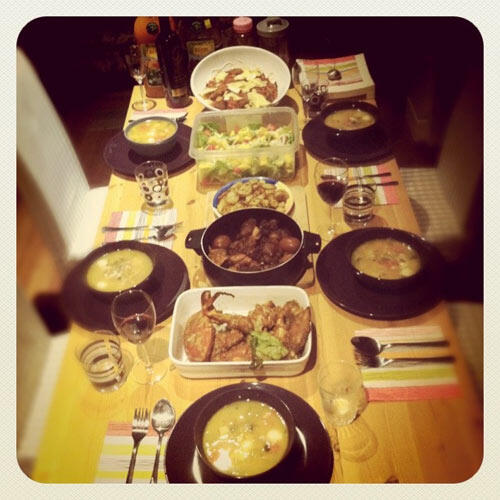 Dinner from top to bottom:
1. Aubergine pasta that Cammy's mom cooked
2. Salad made by Dhanya
3. Potatoes in goose fat by me
4. Pigs trotters courtesy of Auntie Anne aka Aunty Awanmulan
5. Egg yolk crab also from Anne
6. Seafood soup cooked by me
I know it's a bit scary how much we eat. But we don't do this pig out session often… probably once a year! It just gets out of hand because each of us gets excited about eating and it ENDS UP being a pig out session.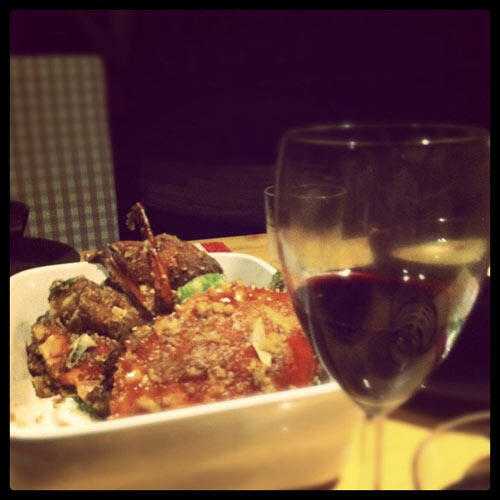 Everything was amazing. At one point i couldn't decide what to put into my mouth next, and had to stop and breathe cos i just kept on eating without air passing through my nostrils!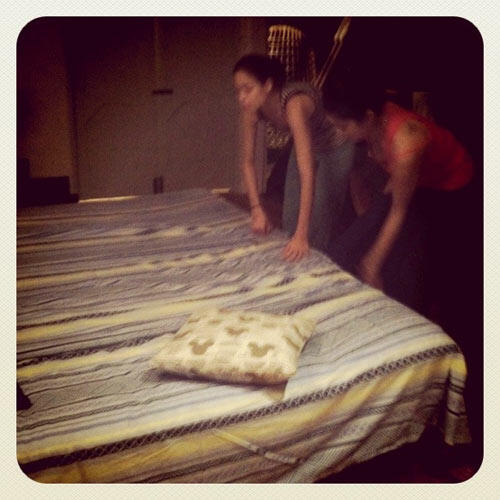 After dinner #1 (cos Dhanya and i had a second session later), we joined two beds together so we had a large soft space we could all hang out on. Slumber parTAY!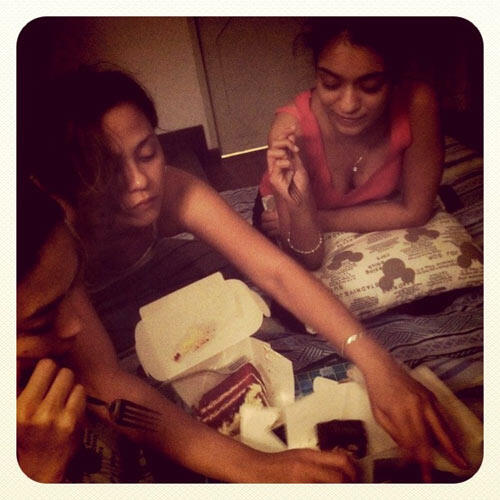 I was going to write Cake #3 and #4 or something like that, but i can't remember anymore! It's like we were constantly stuffing cake into our mouths. But they were all so gooooooood. My personal faves from Souka are the carrot cake and the strawberry cheese cake.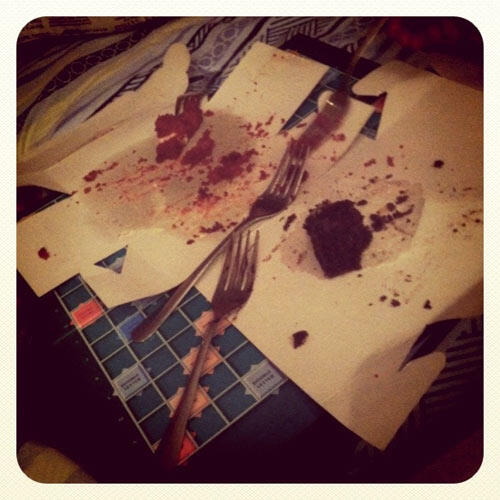 We were going to play Scrabble… till cake distracted us.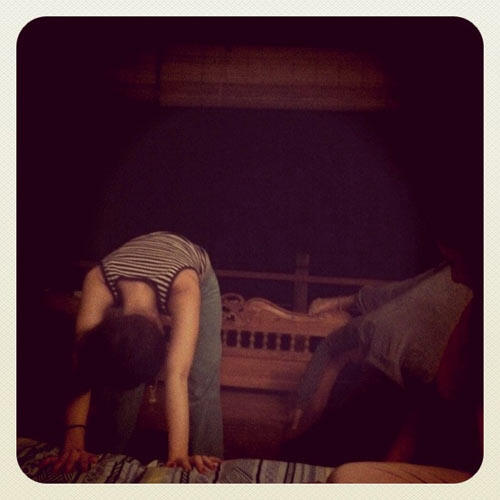 Cammy and Steph stretching out the food. We all danced around a bit, but felt like that was just being dangerous with digesting food so we stopped. Even sitting down seemed uncomfortable for awhile and we caught ourselves in a scenario of 5 girls walking aimlessly in a space because standing up felt better!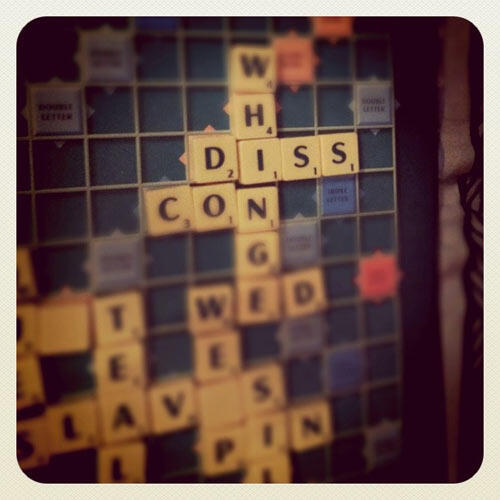 There was a discussion whether 'diss' should be allowed. In the end Dhanya the referee said it should be, and noone argued.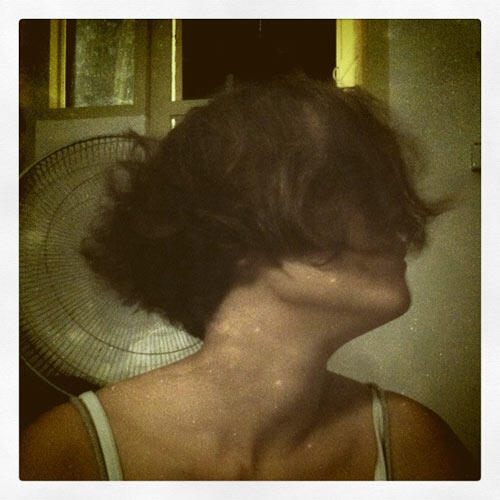 Steph
We were feeling reallyyyy sleepy before midnight and i jolted up saying, "NO! We came all the way here together, i REFUSE to pass out! Come on. It's time to start drinking!" We started playing games we made up using scrabble letters and finished two bottles of choya. After more made-up games (i'm scared to look at our scribblings in my notebook), we decided that we did okay and were not being too aunty by passing out at 2am…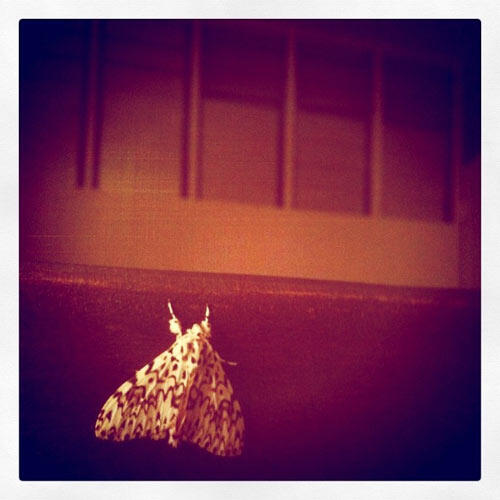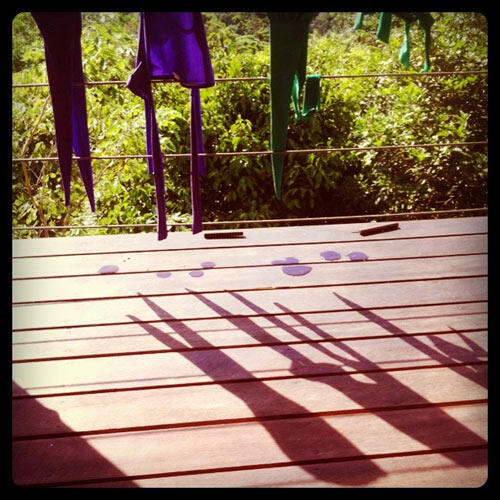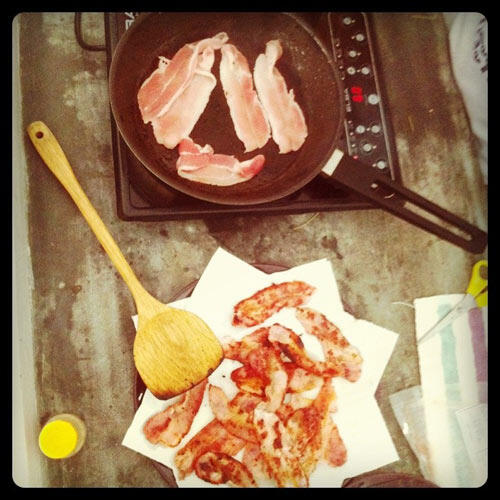 Aps fried bacon for all of us, and Cammy scrambled eggs.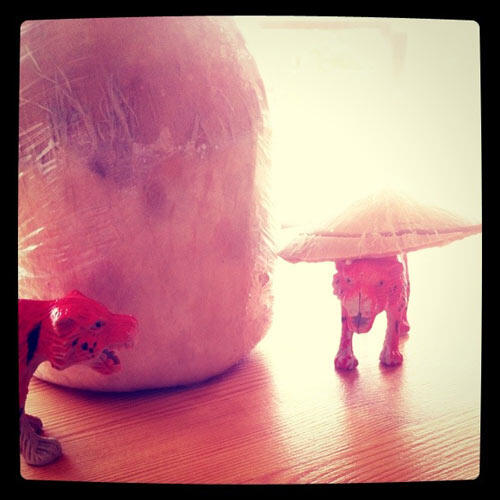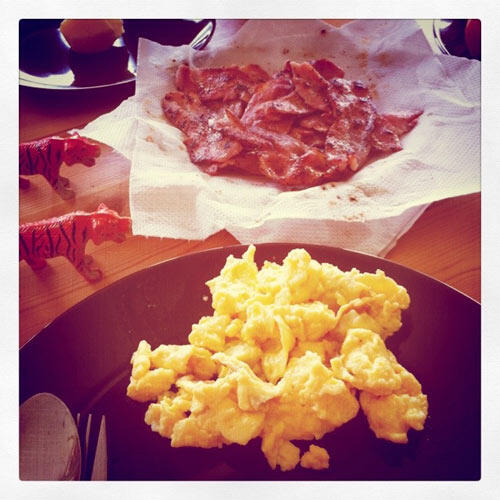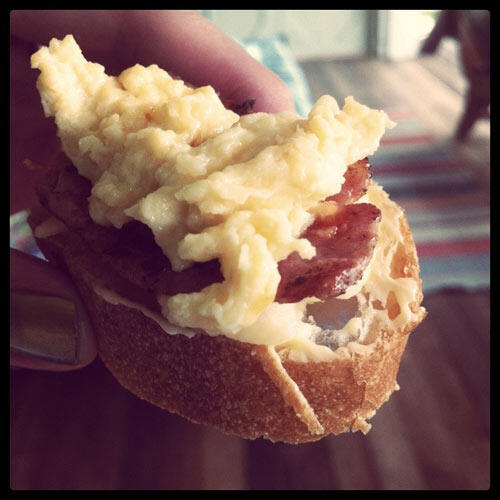 Gouda + fantastic bread + bacon + eggs = WINNING IN THE MORNING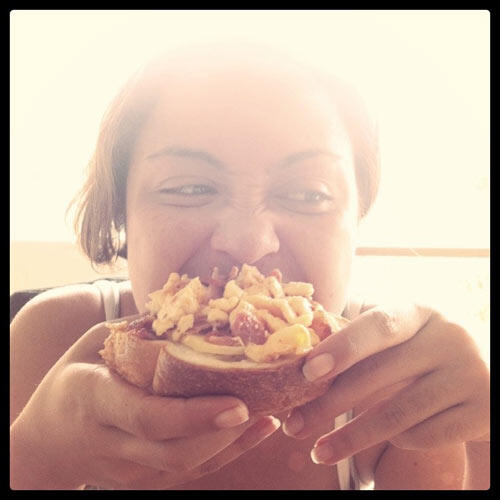 After breakfast was dessert, of course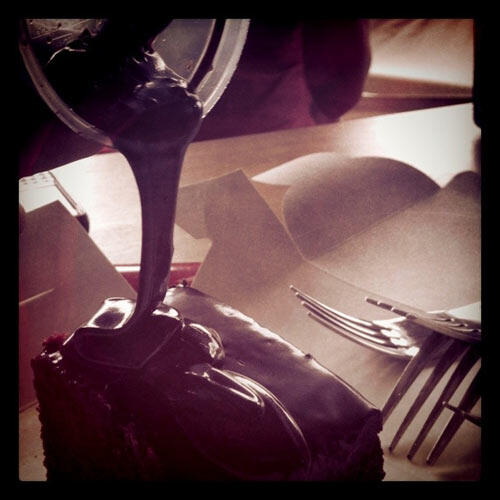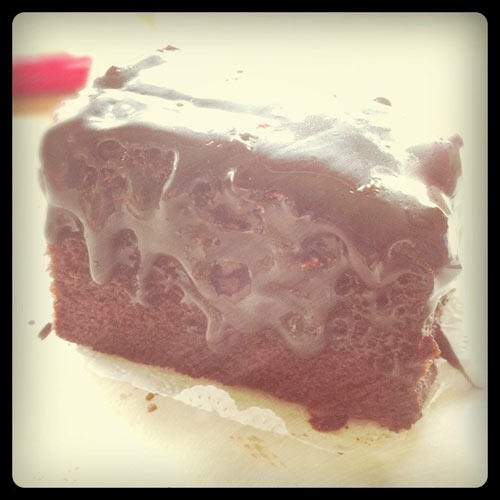 And wine…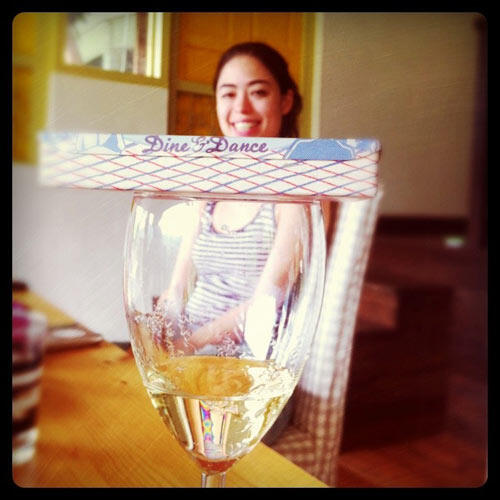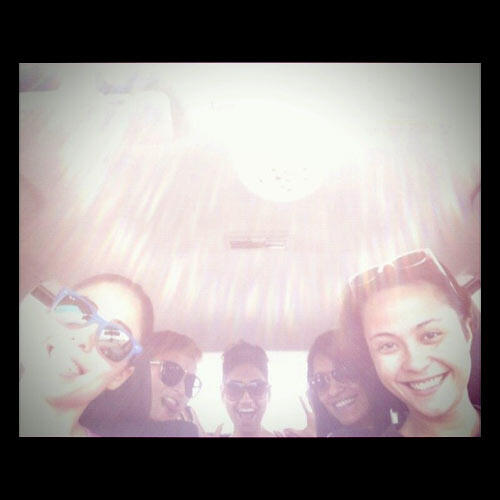 After that crazy weekend of eating, i went for dinner at my parents' house, and ate EVEN MORE. Oh and teatime Sunday i was chewing on leftover pig's trotters on the sofa. Clem was appalled at how i was still eating and i just replied, "I'm just so used to eating something every 3 hours now!"
Argh. So much for being body beautiful for Tioman.
I spoke to Aunty Anne on the phone when we got back to KL.
Anne: I hope you girls enjoyed yourselves!
Me: Oh we did… we ate so much.
Anne: I know! Zee came to tell me, "Ma! Do you know how much rubbish they have?!"
Me: Ohhhhh so embarrassingggggggg