I've gone to Bangkok many times, with either 1 girl friend, or a group of friends; but i never attempted it with a group of girls before and i don't know why! Bangkok is the PERFECT place for girls to holiday at together… it's all SHOP + PARTY + EAT.
We bumped into some acquaintances at the airport.
"Where you girls going?"
"Bangkok. Bachelorette party."
"Girls… go to Bangkok for a hen's night? I thought it was just guys…"
Wow so sexist! Why can GUYS go to Bangkok for a stag's night (ala The Hangover) but girls can't? Noone says we can't. And we all definitely say WE CAN.
I was gonna be rooming with Cammy for the trip and we were kinda each other's 'buddy' as well. Too many girls.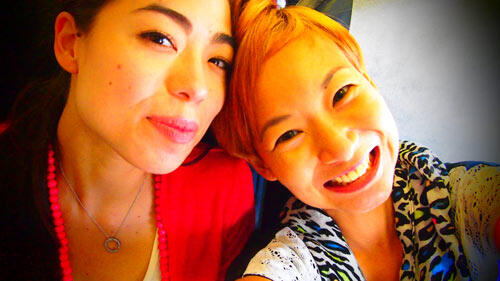 I was not looking nor feeling my best thanks to the Topshop event the night prior. Some of the other girls started early on the plane…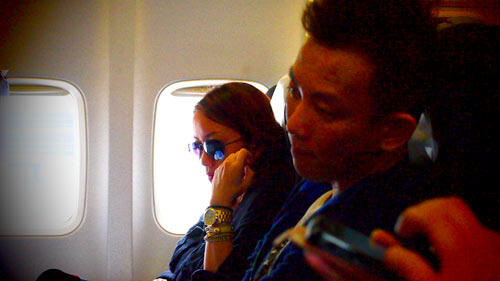 Practicing my paparazzo shot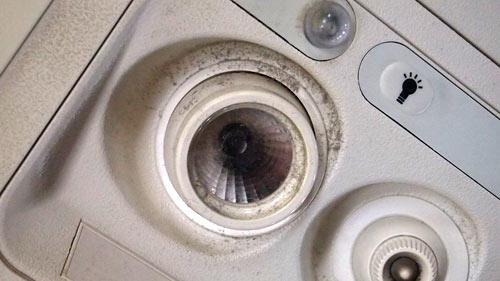 Couldn't help taking these pictures cos i was just APPALLED at how dirty the plane was. All i can say is we did NOT take Air Asia. Probably should have.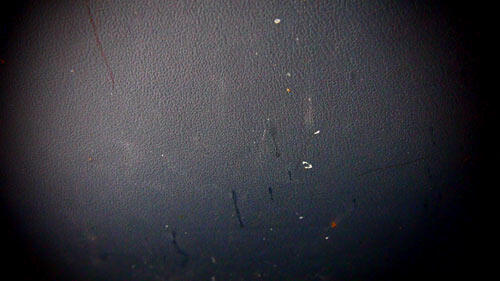 Cammy and i stayed at Maduzi (which i'll blog bout later!), while the other girls stayed at Tenface, or with family in BKK.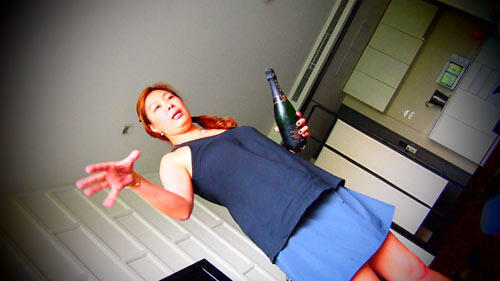 We bought 4 bottles of bubbly between the 9 of us, and Jacie popped the first bottle with her famous words – "Why not now?! I thought the champagne is for moments. And THIS is a moment."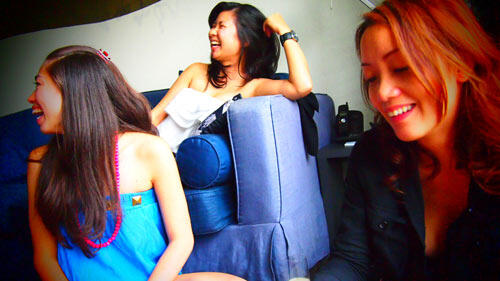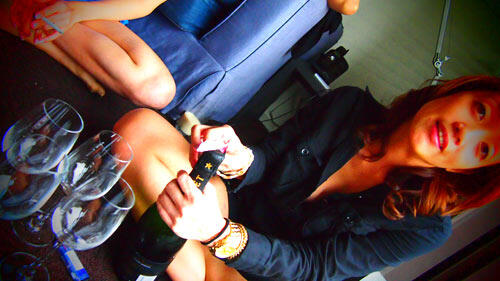 It's a HOLIDAY when you have bubbly and it's light out!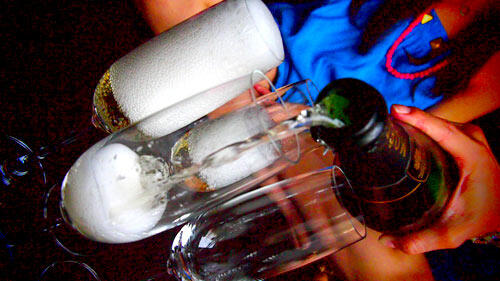 How long does it take for 9 girls to constantly meet up and get their butts out to somewhere? A pretty long time. Tina's bro cracked me up when on the last day he called and said, "Late again ar? Sure late la. So many girls." He's based in BKK and knew of all our going-ons most of the time.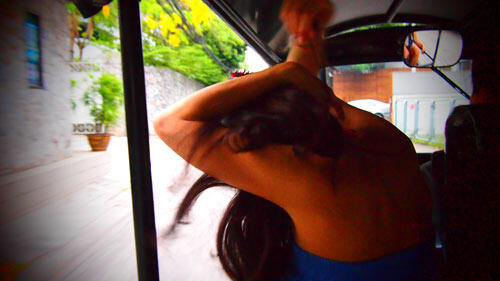 Cammy tryna keep her locks under control in the tuk tuk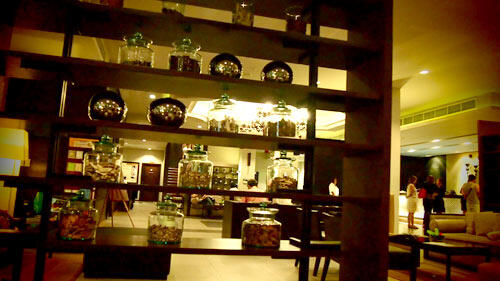 We went to Healthland Spa for massages, which is the biggest spa i've ever been to. Even the building looked surprisingly regal from the outside, that i didn't guess it was the spa we were heading to at first! They've got a system where you choose your treatment, pay at cashier then wait for your number to be called. The massages were insanely cheap in such a nice place (300 baht for 1-hour Thai massage) and really good too. They're quite popular so if you go, you should call and book beforehand. I wanted the Ayurvedic massage but it was fully-booked so went with the Thai one. Considering i've tried Thai massages a handful of times and still prefer other types, i have to add that the masseuse did her job very well!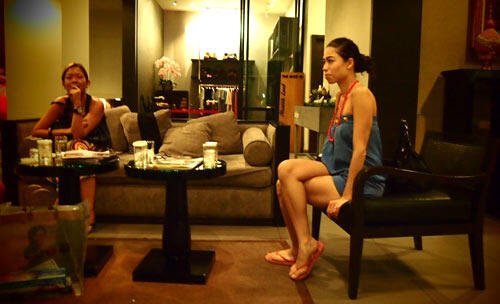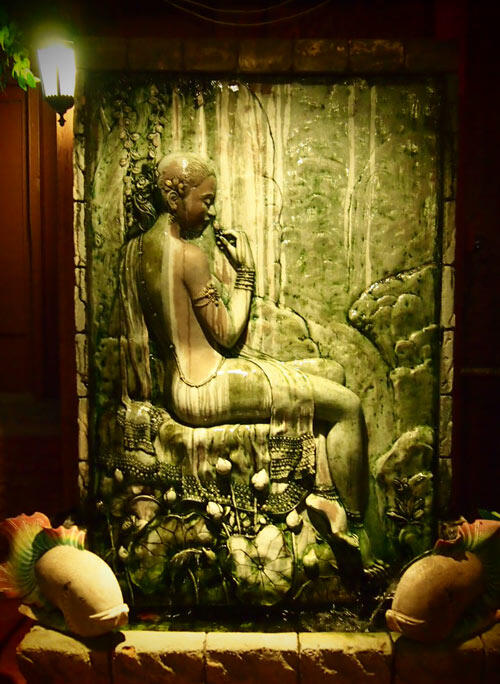 After the massage we went to Ruen Mallika for dinner (which i'd totally recommend to anyone, especially if you're in a group). Huge Thai restaurant that serves authentic Thai cuisine for a reasonable price (don't think about street food price ok).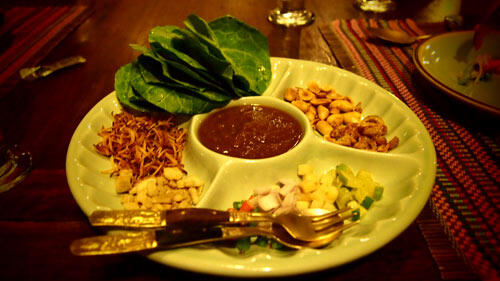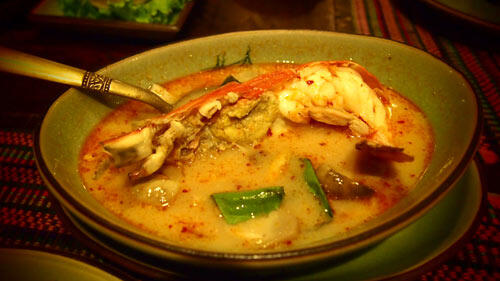 We ordered all sorts of dishes – lobster tom yam, catfish salad, steamed fish with lime, glass noodles, salads, roasted pork. In hindsight we ordered too much, cos one would expect the pictures in the menu to turn out 1) smaller or 2) the size you expect, in real life. But this was an exception. All the dishes came out a lot LARGER than i thought @_@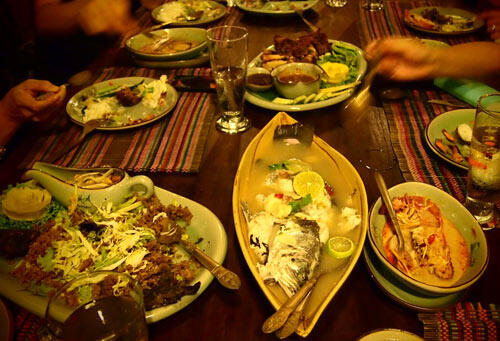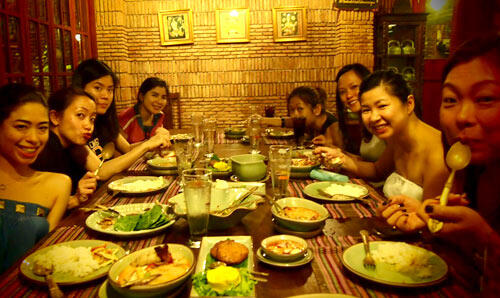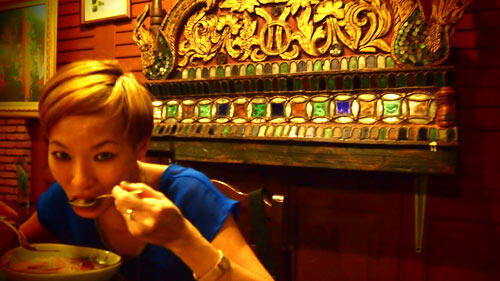 Picture of me since i took the group shot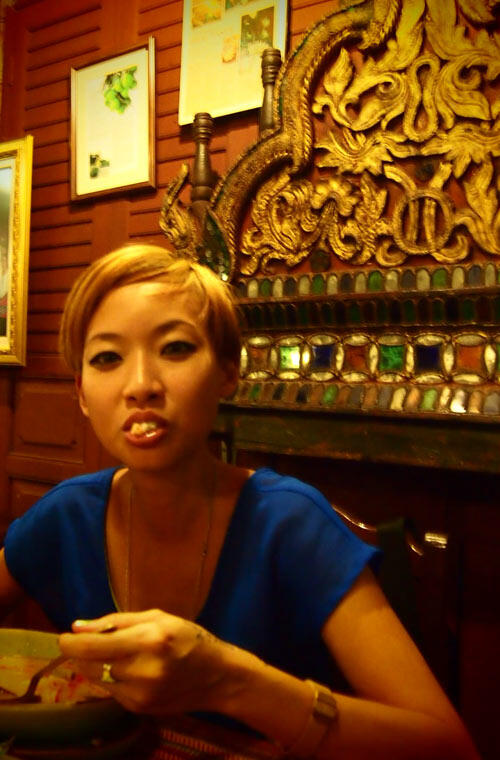 Oh i'm so grown up.
After dinner we returned to our respective places we're staying at to 'see if we felt like going out' and get ready. When we reached our hotel room, Cammy put on a bathrobe and snuggled in bed. I looked at her and said, "Oh no… this means we're not going out."
"I'm sooooo tireddddddd"
"Yeah i know… we'll urm chill for half an hour and see how."
After THREE HOURS of messaging the other girls, we obviously were not going out at 2am so we just stayed in, showered, and laughed till 4am. I even had to say to her: "Stop. Just stop talking. If you think something is REALLY funny, TELL ME TOMORROW. Else we're gonna DIE shopping and partying all day tomorrow! We need to sleep NOW!"