////////////////////////////////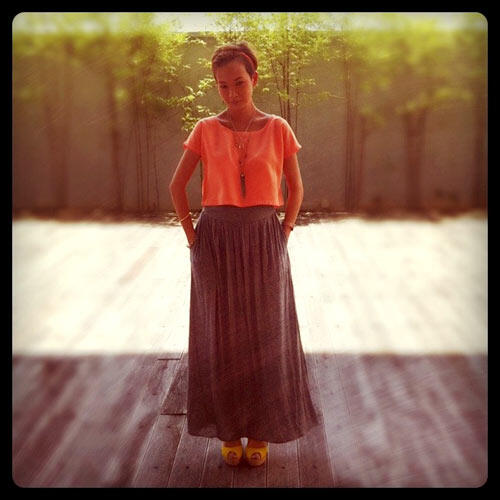 Me trying to channel Jil Sander
orange top; leftblock
grey maxi skirt; zara
canary wedges; topshop
necklace; johnny ramli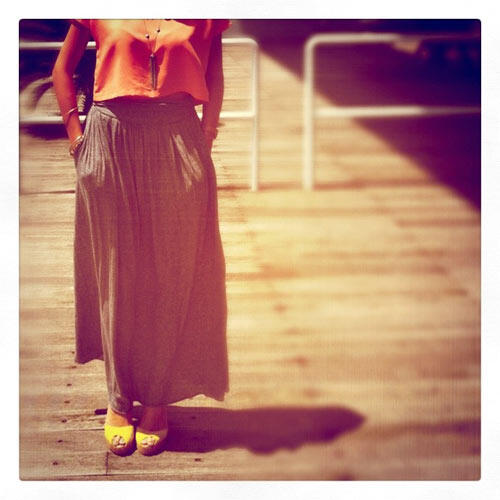 /////////////////////////////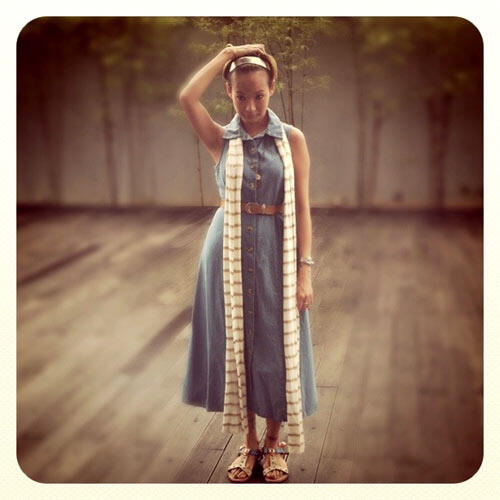 Pardon the duck pose. Usually i just snap one pic and run off without checking what it looks like.
brown belt; mum's
denim dress; sri lanka
scarf; h&m london
flats; some vincci pair i bought years ago... and found haha
silver leather headband & keycard holder; thirtyfour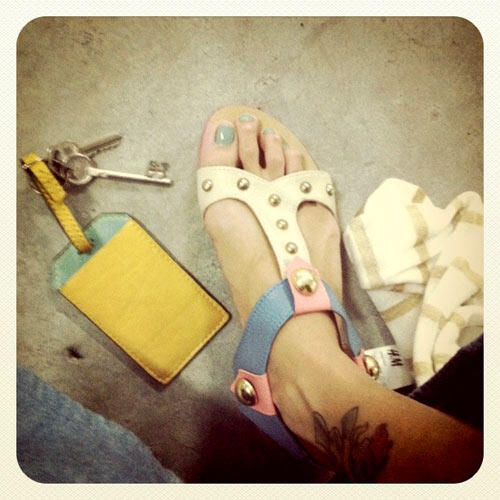 /////////////////////////////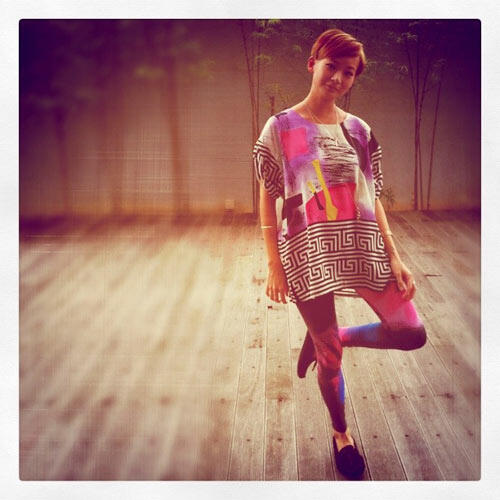 top; vintage
leggings; topshop
moccasins;  harajuku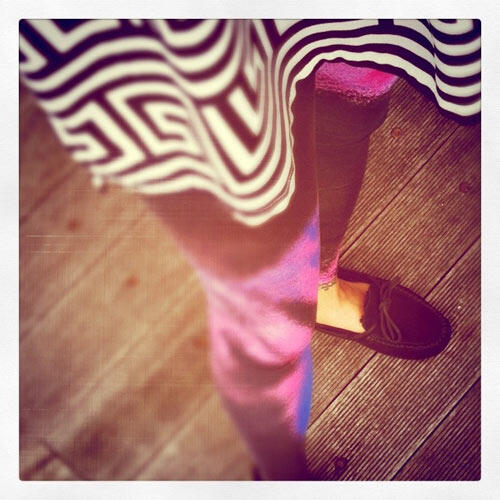 /////////////////////////////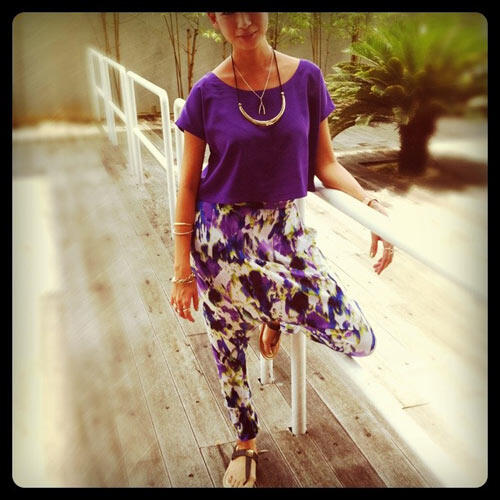 top and pants; leftblock
sandals; anne klein
headband; brisbane
accessories; topshop, vintage, thirtyfour, comyns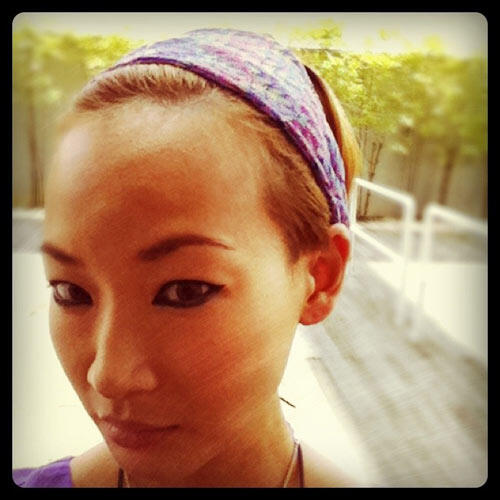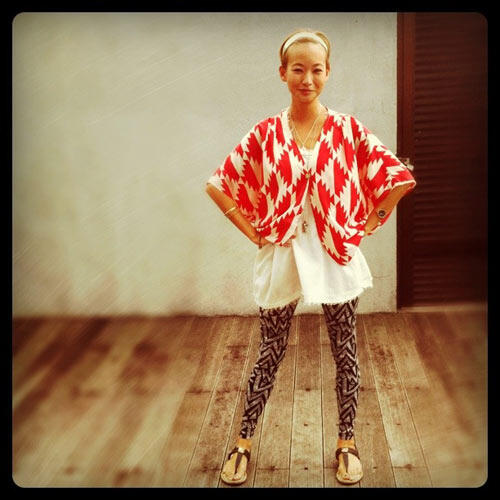 red & white slip; f21
shredded white top; bangkok
leggings; topshop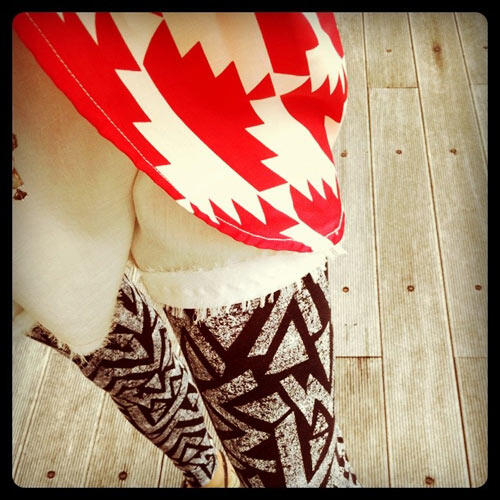 I love these leggings. Every time i wear them i feel like i have a license to lose my mind and just clash them with prints. It's just begging to be done. Like below when i wore it with a silk top from Bangkok and kimono slip from Beautiful Disaster.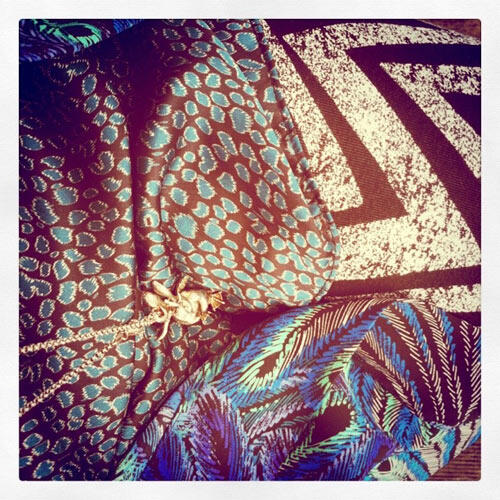 More random pix: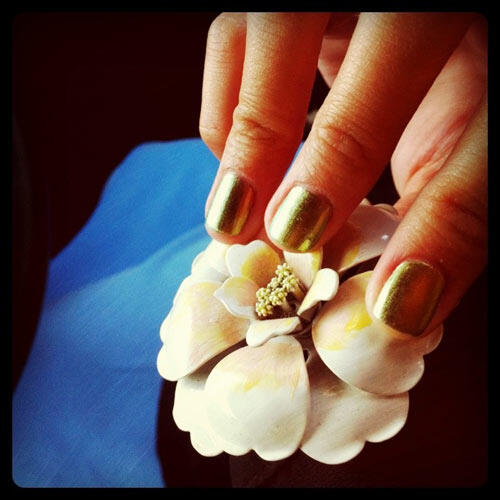 Vintage metal flower brooch from a flea market in Singapore, and new nail colour from Topshop called Hidden Treasure 201. What's ironic is that the colour is extremely similar to one of the first nail varnishes i ever owned as a teenager... I guess i've gone full circle with nail colours! @_@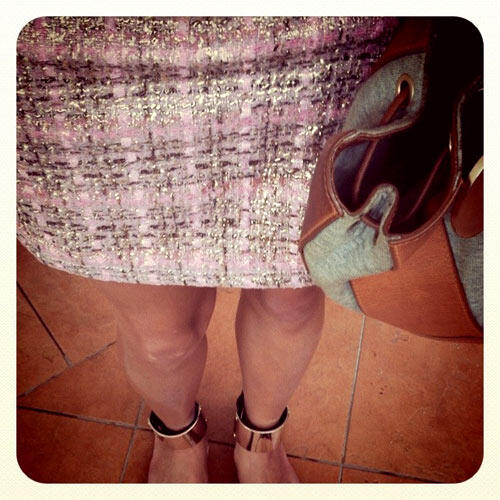 Pink & gold tweed skirt from Azorias.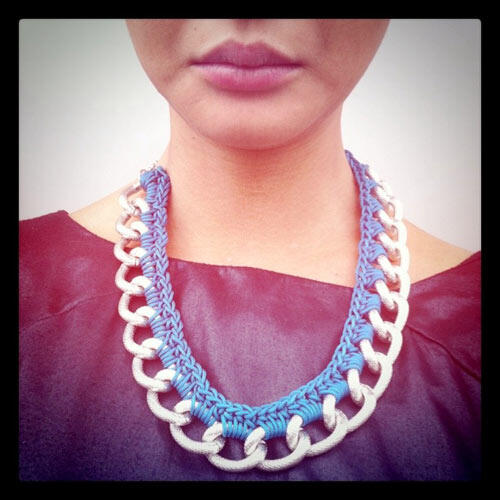 Rope & metal necklace from Sportsgirl