Last week i got asked to attend an all-day meeting in Singapore by my office. I was to take a 7am Fireflyz flight and return the same day at night. On both flights i noticed lots of business men carrying black briefcases and laptop bags. I have to admit i was also carrying an ugly boring black laptop bag, which i hate so much but haven't time to replace yet. And i caught myself thinking, "Wow. What am i doing here... I never thought i'd be in an airport acting all business-like and shit."
Never say never!
At least i don't resign myself to a business suit. This is as business as you can make me...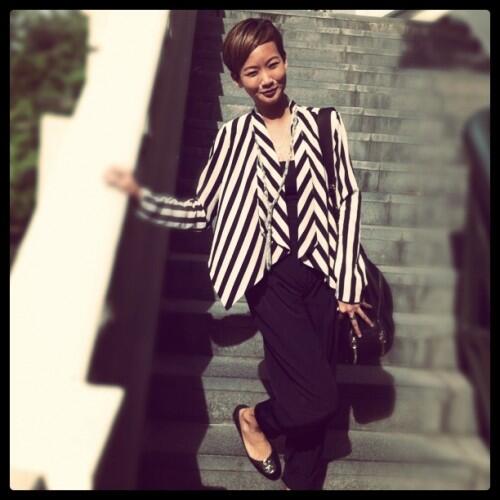 striped jacket; azorias (LIKE their Facebook page *HERE* )
harem pants; sevendays
necklace; kyla ruiz
flats; tory burch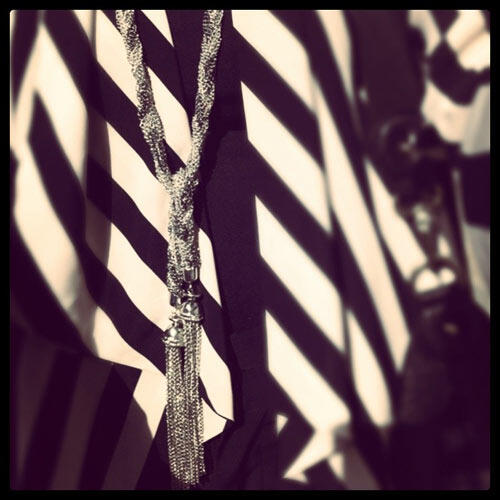 This metal rope necklace from Kyla Ruiz is divine. I met up with owner Steph for a personal shopping session and bought 4 pieces at once -_- Her pieces are also available at Maizen.
///////////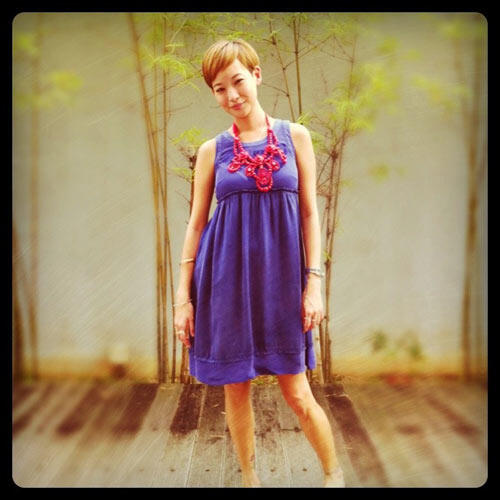 dress; bought at banana republic when completely hammered one day...
necklace; this is a gorgeous red-sprayed metal piece i bought from Claudia. She's planning to launch a jewelry website but she doesn't even have a name for it yet... so... you should pray she gets it up soon!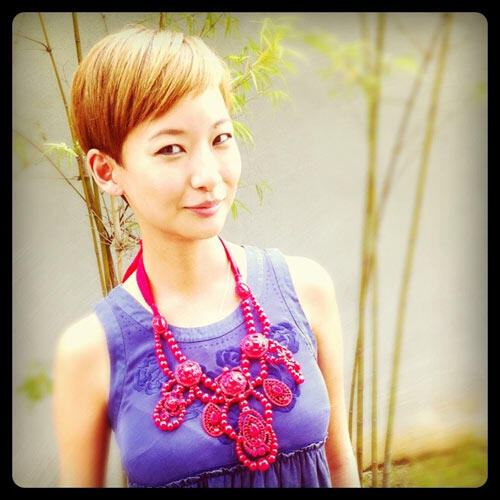 //////////////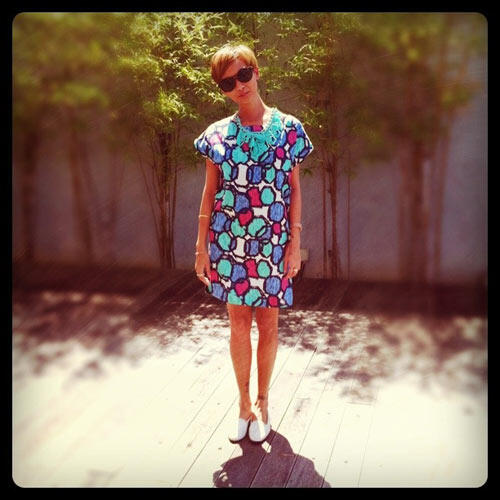 graphic print dress; it has come to a point i forget where i bought certain things...
necklace; bought from claudia
sunnies; henry holland x le specs via Actually SG
white weave shoes; absolute vintage from london
graphic dress; beautiful disaster
metal cuff shoes; gallo by thian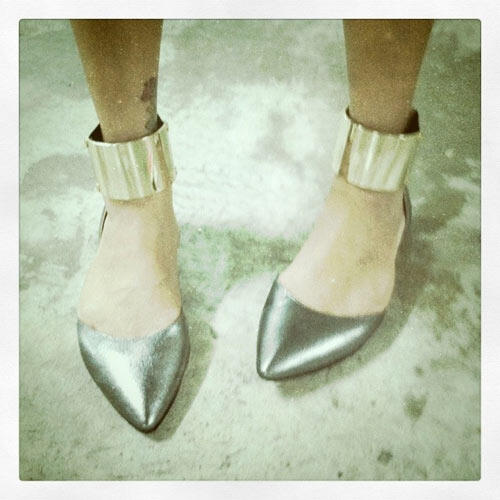 I couldn't resist these shoes from Gallo, and picked them over the other two designs below. Was hoping they would be comfortable to walk in... and thankfully they are! Didn't get a single blister tho i did scratch myself on my thigh when i crossed my legs while sitting down. The perils of fashion... these are proper metal bits i could use to defend myself!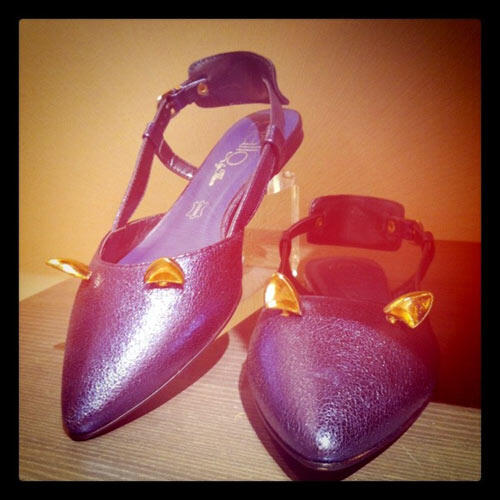 The shoes at Gallo are around RM369 (if i remember correctly!)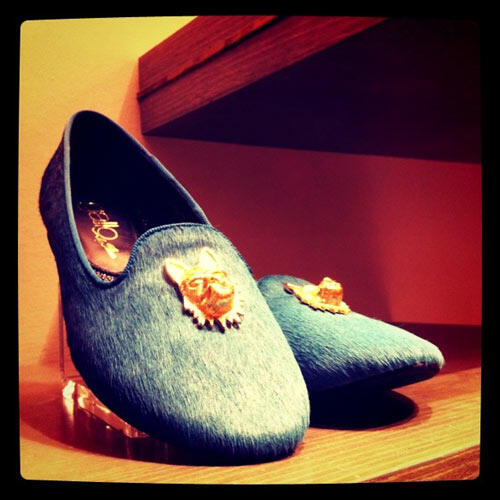 ///////////////////
Two weeks ago i wrote about the Search for Asia's Top Glam Bloggers. If you missed it and you blog about fashion, you *HAD BETTER READ ABOUT IT HERE!*
Glam Asia just published an interview with me so i wanted to say THANKS GLAM!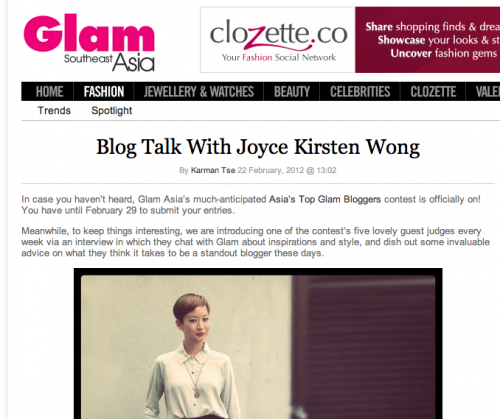 For more info, visit blogs.glamasia.com/bloggersearch!