Last Friday was a big night for bloggers around Asia Pacific as they flew in to KL for the 2nd Blog Awards held by Nuffnang! Held once every two years, bloggers were flown in from Singapore, Philippines, Australia, Thailand, Hong Kong, China, and Brunei.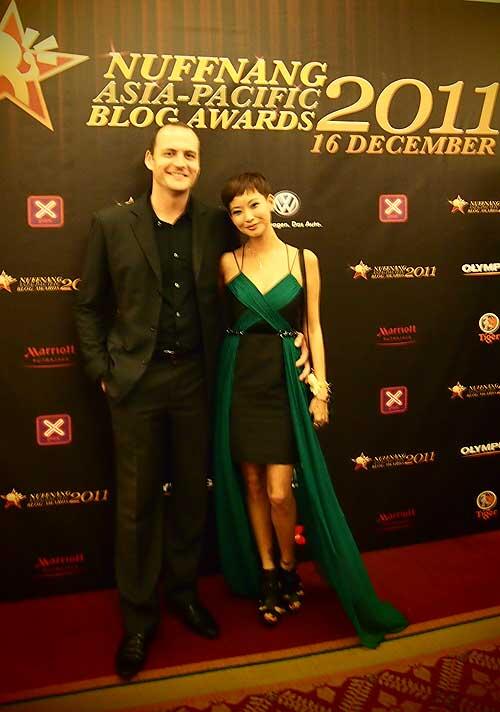 Clem & i
I wore this beautiful dress that Justin Yap insisted he custom-make for me. Coming from someone who's won MIFW's award for Best Evening Wear Designer, i was stoked! I didn't even have to tell him what i wanted cos he knows me so well that he just integrated his and my style into one beautifully-cut dress. The wonderful thing about Justin is that he really knows how to make any female feel like a WOMAN. Every time i wear his pieces i feel elegant and able to pull any man in sight. But i don't need to cos i already have Clemmmm (had to write that haha). You can read more about him on an article that Tongue in Chic wrote *here*.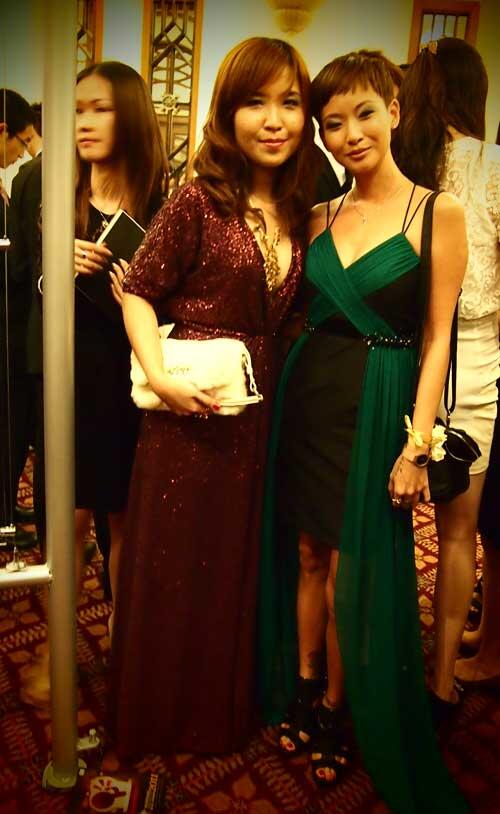 Hui Wen of Azorias and me with my eyes closed -_-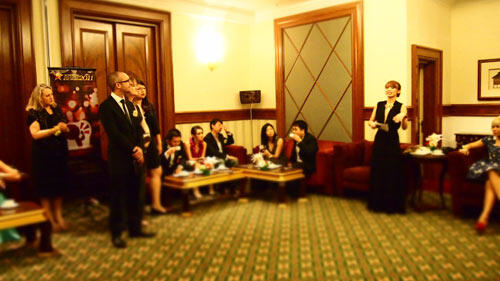 All the finalists were called into a room for a quick briefing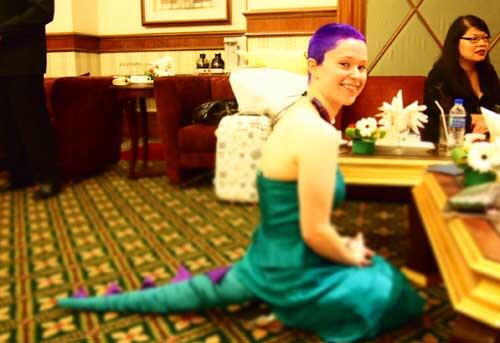 Liz, one of the finalists from Oz for Most Original Blog Design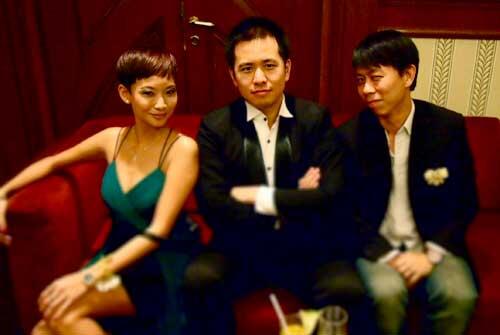 me, Kenny, KY – we were all finalists in different categories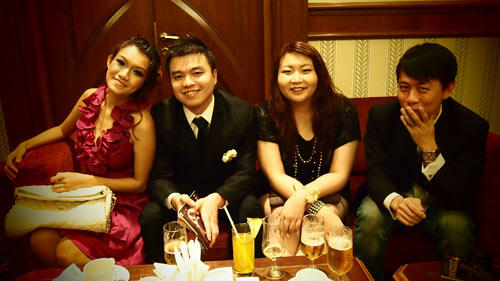 If it wasn't for Haze, i'd still be squinting my eyes while reading the tiny fonts on my previous blog design. Thanks to her programming expertise in helping me move my blog to its new template and heaps of other nitty gritty details that i didn't understand. You should have seen my face when i read some of her emails – didn't know what all these techy terms were :p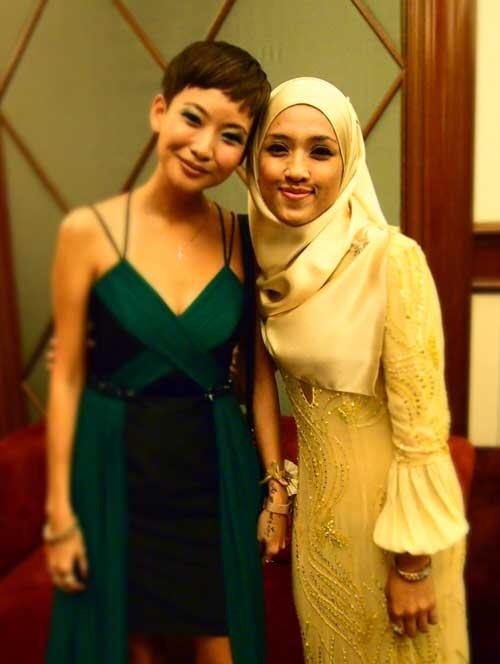 I was really happy to finally meet photography extraordinaire Sue Anna Joe! I used to stalk her work wayyyy back when i was in college! I didn't expect her to be so small and… cute. The photographs she used to take were dark, morbid and filled with blood; so i thought she'd be one helluva gothic chick or something. Turns out you can never expect the blogger to be what you thought, in person (which i've always reckoned is SO TRUE!).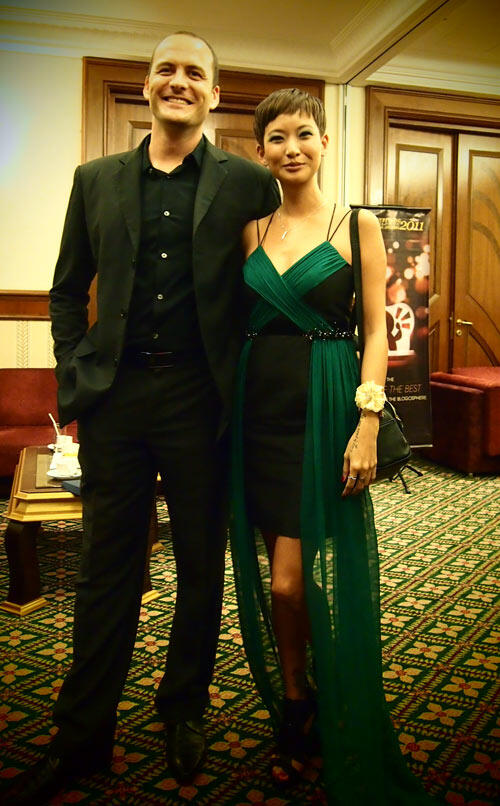 Clem has suddenly decided that he wants to grow his hair out a bit to my horror. But i've got used to it. What i WON'T GET USED TO is if he grows a mustache. (Stop trying to convince him, FAI!)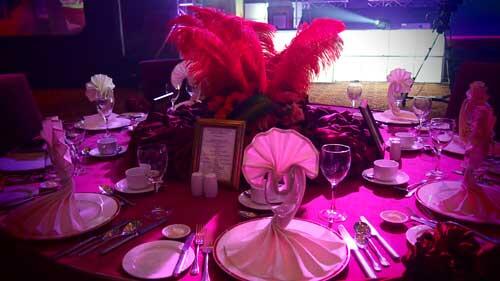 Quite a lotta pix so more after the leap!
Audrey + Tim > soon-to-be Mr. & Mrs. Tiah!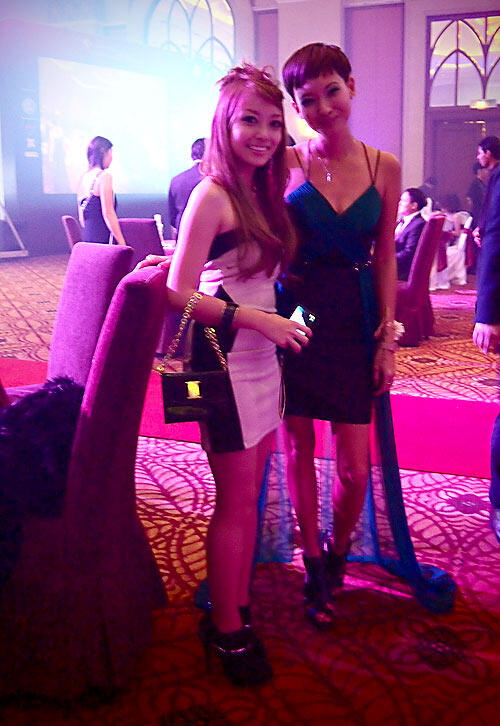 This isn't a great pic of us but i just like how the sheer part of my dress looks :p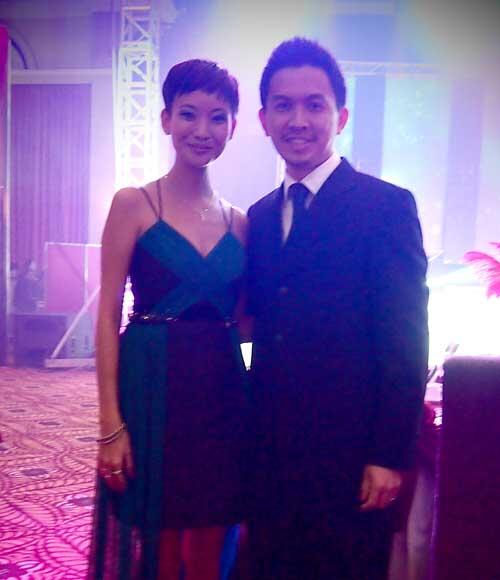 Me and Kee Nyap from Olympus, who thanked me for linking their website on some posts. I say credit given where credit is due!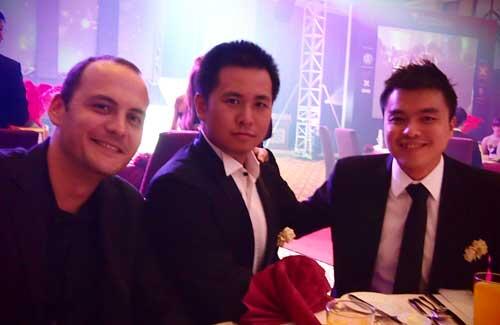 Clem, Kenny, Huai Bin
I was taking a quick shot and Kenny swiftly sat up straight and tilted his head. Talk about channeling your inner model, POW!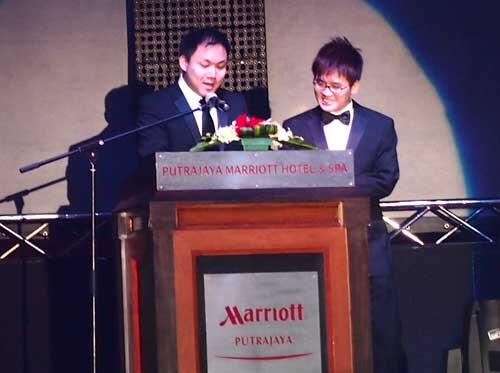 Ming and Tim, the co-founders of Nuffnang giving their opening speeches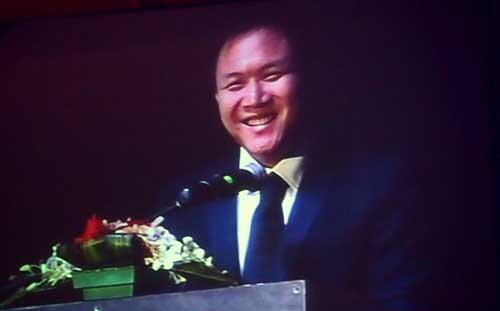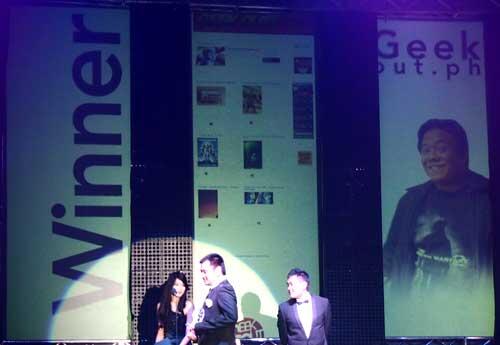 Best Geek Blog: Geekout.ph
Finalists: ipinoylike.com, xjp.cc, openthetoy.com, yugatech.com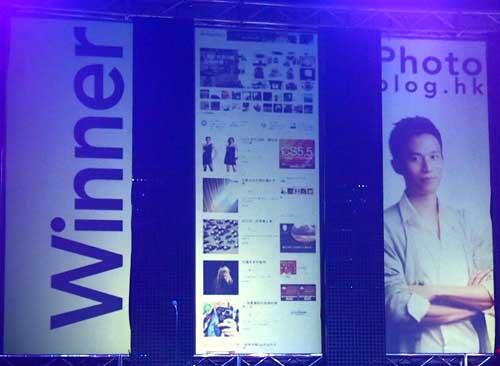 Best Photography Blog: Photoblog.hk
Finalists: citrusandcandy.com, sueannajoe.blogspot.com, lantaw.blogspot.com, racheldevine.com/blog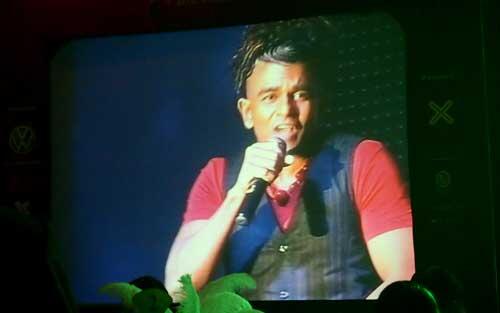 James Baum performed, followed by Resh Monu. But the crowd was tough man… people barely applauded 0_o My guess is that the beer should have been served BEFORE the event while people were arriving, instead of after the first course. But that's just my take on it.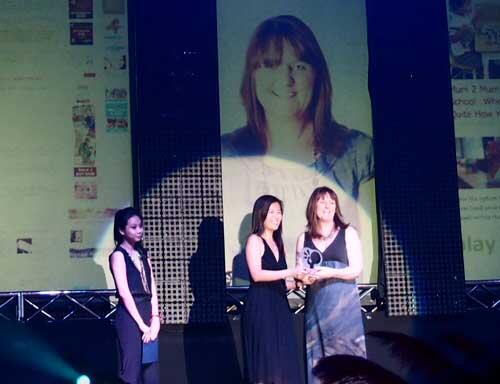 Best Parenting Blog: childhood101.com
Finalists: motherinc.org, prunenurture.com, oureverydaythings.com, themisischronicles.com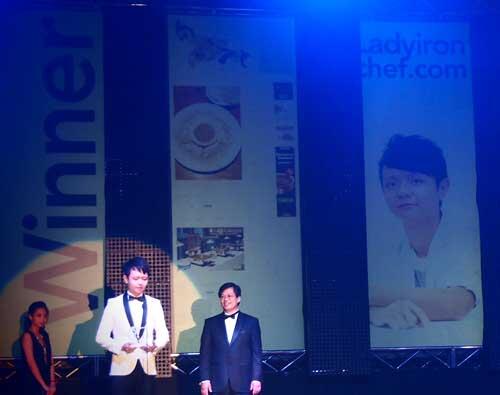 Best Food Blog: ladyironchef.com
Finalists: grabyourfork.blogspot.com, thefatkidinside.com, tourdefoodblog.com, kyspeaks.com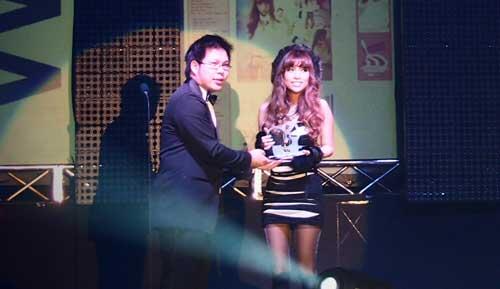 Congrats to Ringo for winning Best Fashion Blog!
Finalists: seaofghosts.com, itscamilleco.com, aetienne.net, vnikali.blogspot.com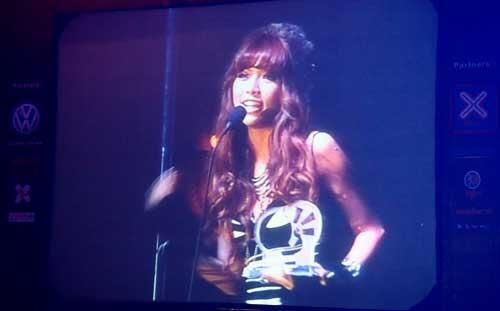 And then… they were giving out the award for Best Lifestyle Blog. I sat there with an expression that i hoped to be 'not hopeful', tho i must admit that at that very second, i had a glimmer of hope that MAYBE i could win! But i didn't. It's okay! I really didn't expect to win after stalking my competition from China and Philippines who had like 5 times more followers than me on twitter 0_o I think Clem was disappointed for both of us combined – "Baby! I think you should have won! How could you not! I voted for you EVERY DAY!"
So cute. I just said "It's okay!!! I'm already a winner cos i have you!"
[This is the part you're allowed to gag]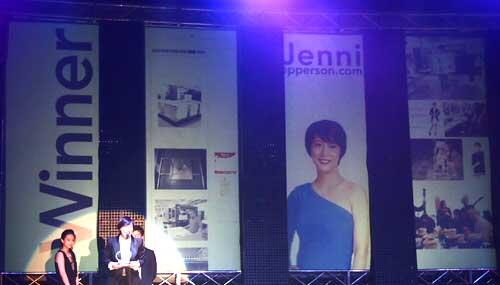 Best Lifestyle Blog: jenniepperson.com
Finalists: me har har, sixthseal.com, xiaxue.blogspot.com, yalanbooks.net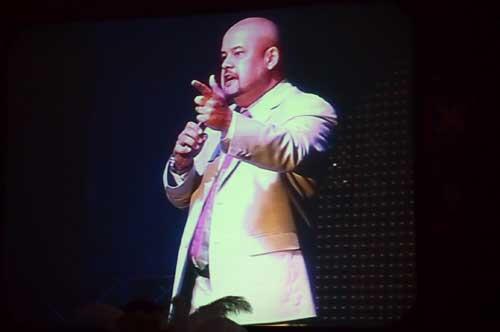 Malaysian veteran comedian Harith Iskandar got the most laughs and response out of the crowd that night!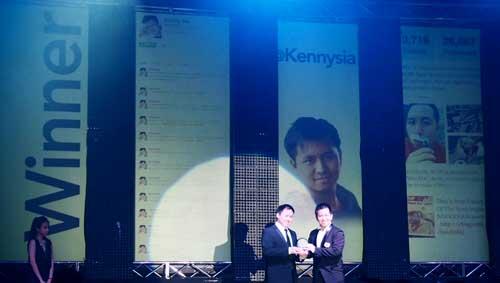 Congrats to Kenny for winning Best Micro Blog!
Ah and then i went out for a break so i missed the Best Travel Blog and Best Entertainment Blog announcements :p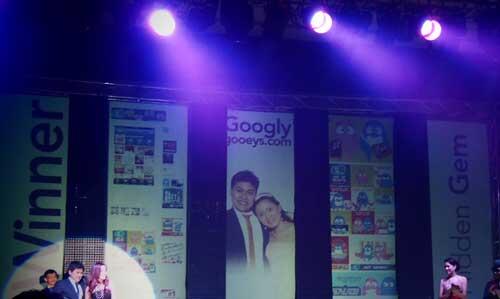 Hidden Gem: googlygooeys.com
Finalists: kenwooi.com, abeachcottage.com, deecaa.exteen.com, fashiondes.com, jacso.hk/johnee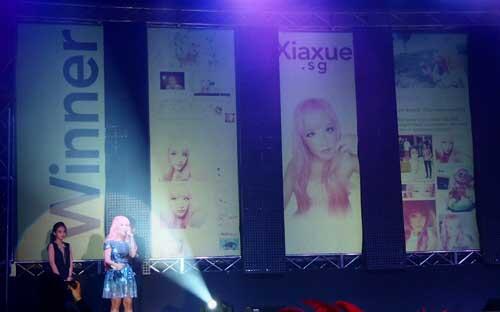 Xiaxue turned out to be the champ of the night and grabbed two awards – Most Influential Blog, and Best Regional Blog. This is the second time in a row she's won Best Regional Blog so that's pretty mad stuff. She was crying like crazy when she received her second award for the night and gave a pretty heartfelt speech about NN and how they've helped bloggers around the region earn money by doing something they love.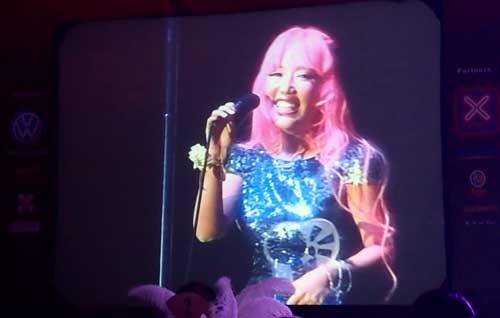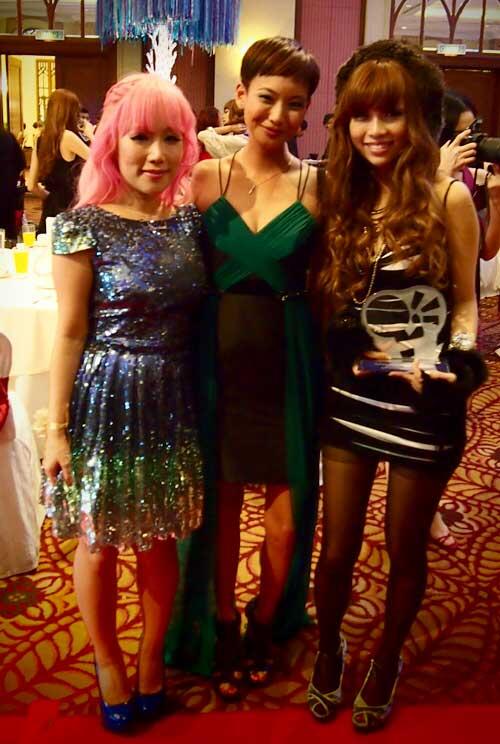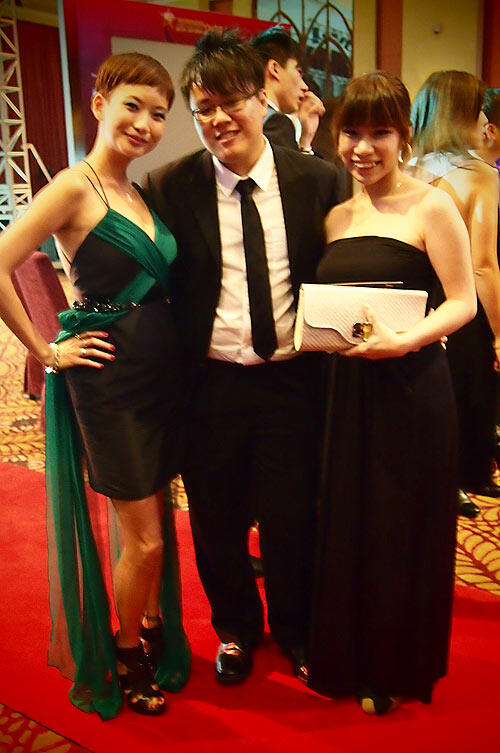 me, Joshua and Tiffanie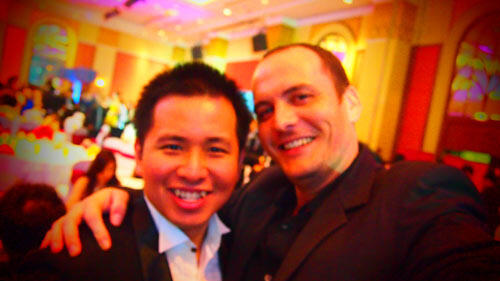 Kenny + Clem
OK THAT WAS A LONG POST DONE!!!
///////////////////////////
Well done Nuffnang for putting this night together. To Ming and Tim, thank you guys for starting up NN. I have the utmost respect for you two, and never hesitate to tell other people how clever i think you are! Thanks to you and your fellow Nuffies, i've had the opportunity to earn a lot more money than i thought i would… and use it to my greatest pleasure to live life.
Big fairy love to you all.