Most weekend mornings Clem sleeps till noon,
and after living together for a few months, i learnt how to just do my own thing instead of waiting for him to wake up while i turn into a Grouchy Food Monster by the time he's actually conscious.
Some mornings i buy breakfast for my parents and eat at their place.
Others, i venture to my neighbourhood coffeeshop with a book tucked underneath my arm, and pretend to read while i watch people eat.
The picture below was taken one of those mornings i went out to eat alone.
And decided to dress colourful for myself.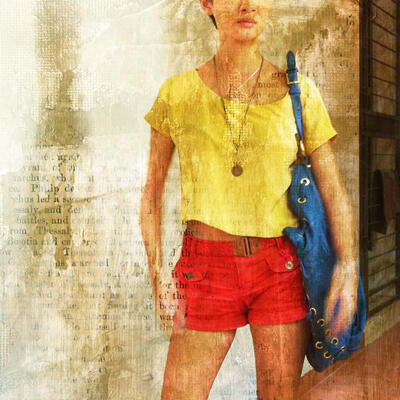 mustard top; leftblock
shorts; bershka
blue bag; london
///////////////
I keep on wearing this leopard print top cos it seems to just GO with everything (in my head anyway)
It also happens to be one of the CHEAPEST pieces of clothing i've ever bought - RM3 at a bundle shop.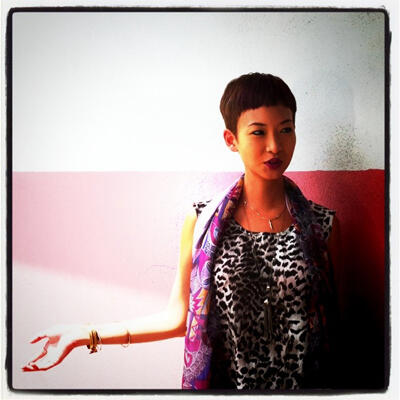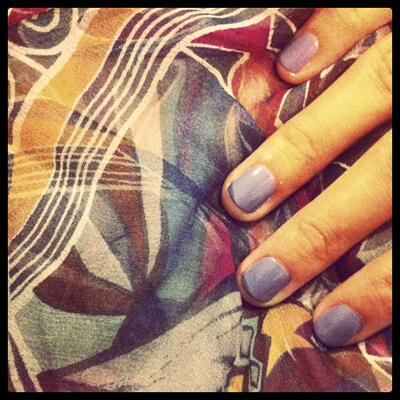 ///////////////////////
I just got sponsored by a great salon (will name names later)... and this is the first hairstyle they've given me.
Am relieved i've got a new look.
Even tho it took 6 hours to achieve.
I almost died.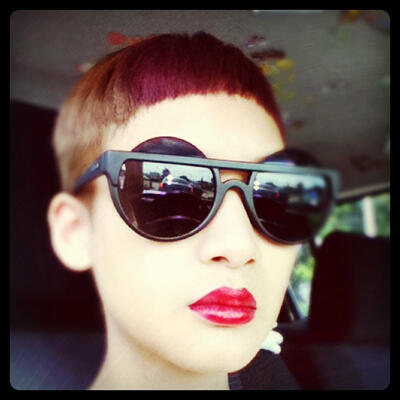 (you can see the morn traffic in my) sunnies; henry holland x le specs
lippie; mac red aa0
black top; thepoplook
powder blue skirt; leftblock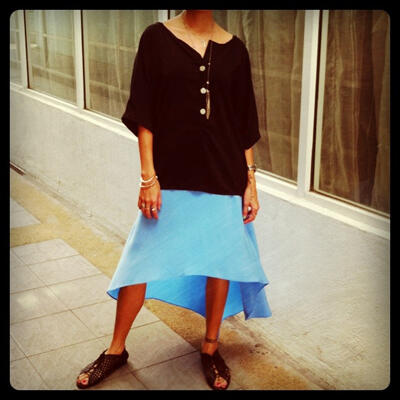 ///////////////
A bunch of us went to Artistry last weekend
thanks to Kenny + Frederick for the invites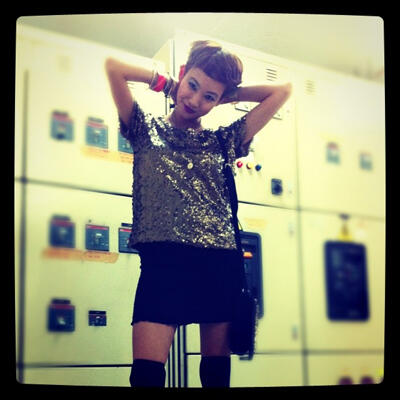 gold sequin top; h&m
skirt; actually a tube top from bkk
stockings; harajuku
platforms; topshop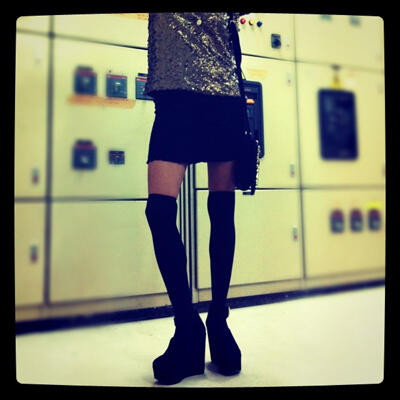 ///////////////
I wore this to work today.
Sometimes i'm lazy and throw on a monotone casual piece.
Sometimes i feel like i need to PROJECT colour and pull out something like this.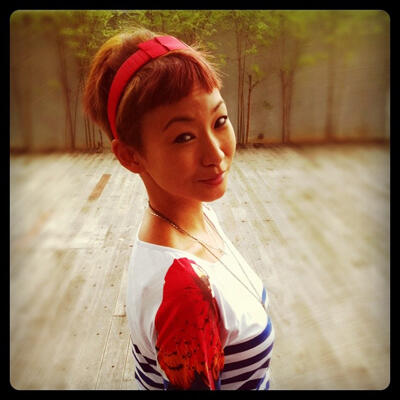 parrot dress; present from my darling cloudeeya
headband; sereni & shentel
shoes; tory burch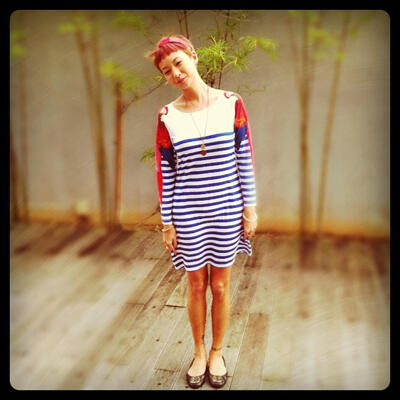 'Twas a windy day!
That even my very short hair blew (that rarely happens!)
and my parrots were fluttering happily