Thank you, MSN, for putting me in this list...
I'm incredibly flattered and amazed that i'm noted alongside some Malaysian greats like world squash champion Datuk Nicol David, singer Zee Avi, football star Mohd. Safee and many more.
"A nation is nothing without its youth - its reservoir of potential and passion that enables it to sail into the future. This year, Malaysia celebrates its 54th birthday and we thought it fit to honour 10 young Malaysians who have soared to the skies only by having the courage to embrace their individual passions. Whether a titan in business or the arts or athletics, we're exceedingly proud of all of them."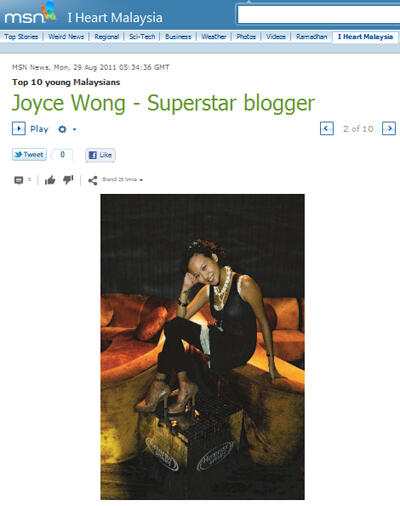 Read full feature *here*