I haven't been this busy in months.
Been pulling 12-hour days
and escalated to a harrowing 17-hour one yesterday.
I'm not complaining though,
if anything, i get in an extremely good mood
and am super hyper when i have lots to do!
Maybe i'm a semi-masochist inside.
I don't even need coffee... that makes me go nutty.
Adrenaline. Pure natural adrenaline.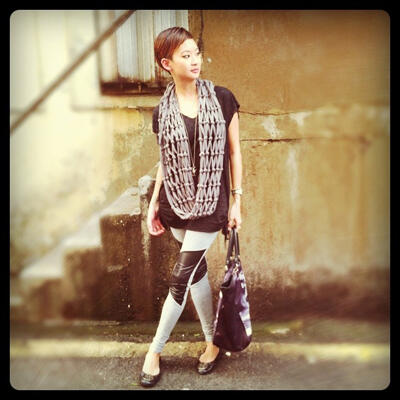 top; bangkok
net scarf; warehouse sg
leggings; old blossom box store
bag; anya hindmarch
necklace; thomas sabo
Jezmine gave me these leggings last year,
and i love them so much i wear them from holidays to the office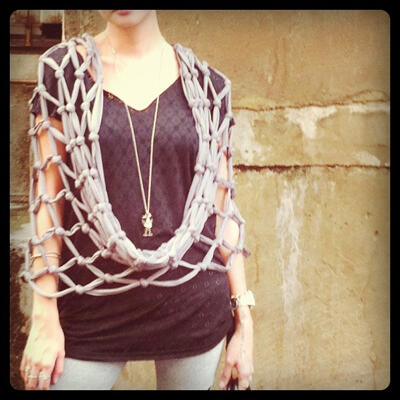 ////////////////////////////////////////////////////////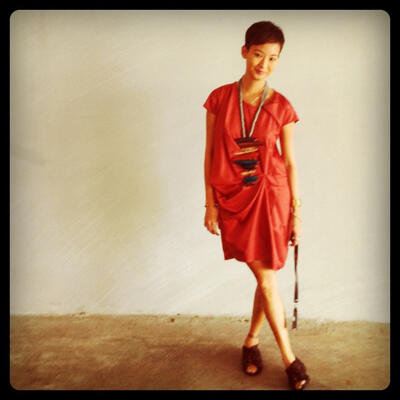 asymmetrical drape dress; ... forgot! (ok it's come to a point i don't remember where certain clothes are from)
wood + plastic necklace; victoria jomo, haji lane
shoes; kg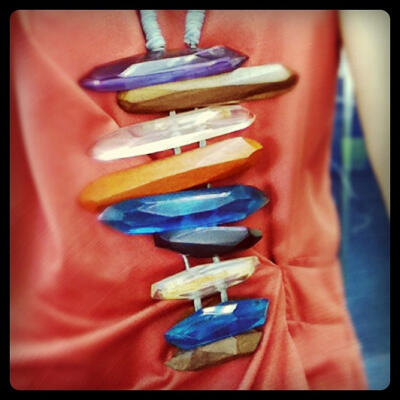 ////////////////////////////////////////////////////////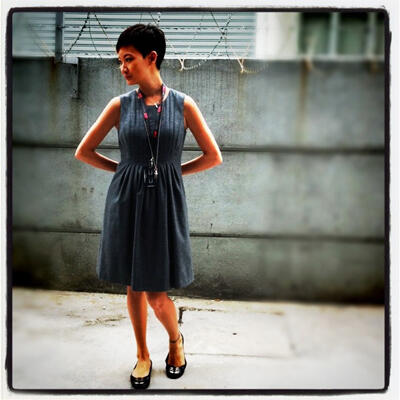 i call this my corporate slut wear.
grey woolen dress; banana republic
flats; tory burch