I don't usually focus on just one blogshop/designer anymore
but this is too good to keep to myself.
///////////
Last night was Kenny's birthday celebration no. 2 at Zeta bar.
I was so UP FOR IT i suggested we all after party.
Clem said, no… you're going to regret it tomorrow TRUST ME.
So we bought McD's, went home and slept at 4:30am.
Next morning i had to wake up at 11am for a shoot with Undilah
and went there feeling tired and hungover and damn Clem was right
I was supposed to pick a piece of jewelry to go with my outfit
and watched Lisa (whom i'd just met for the first time) take pieces out of her bag.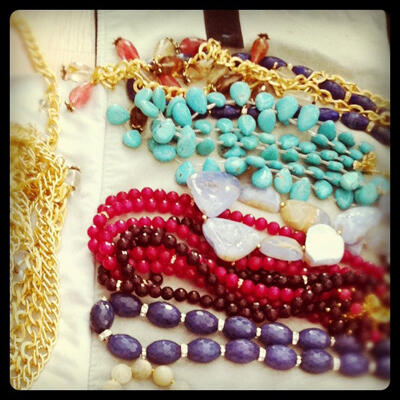 At first i wasn't too taken but THEN i noticed some stones were really unique!
I mean, i learnt a lot of types of semi-precious stones when Ash was working on them,
but there were deep hues and stone depths i wasn't familiar with today.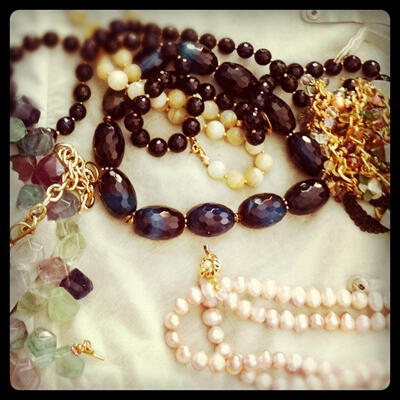 I love the dark blue agate above, it makes me think of deeeeeep sea.
On the left is fluorite, bottom right are pearls.
Mosaic Turquoise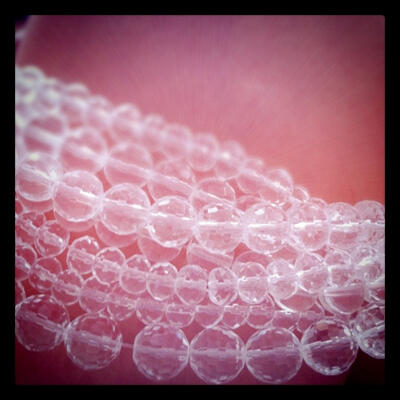 Faceted Glass beads are sparkly and tempting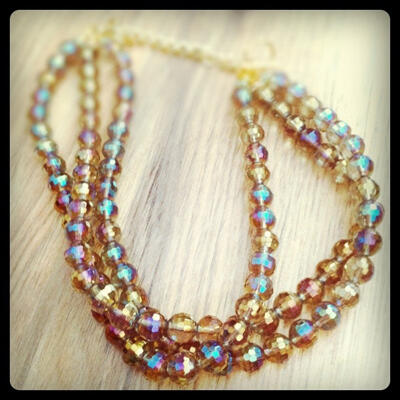 I LOVED the colour of these Faceted Iridescent Crystals, natural disco balls!
Now that i'm looking at the picture again i feel like emailing Lisa to save it for me -_-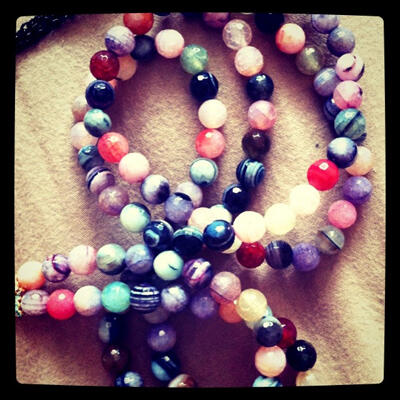 These colourful Faceted Mixed Agate beads were really pretty (so much nicer in real life!) strung together. Bought this one for rm130. I foresee myself playing with it when i'm distracted in a meeting.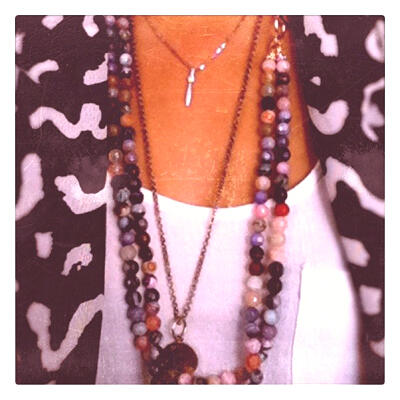 And then i died for this crystal necklace.
It's so shinyyyyyyyy *plays with it*
and felt like a metallic scarf on my neck *love*
I bought it for rm399.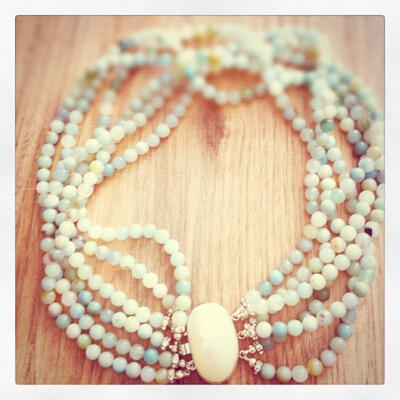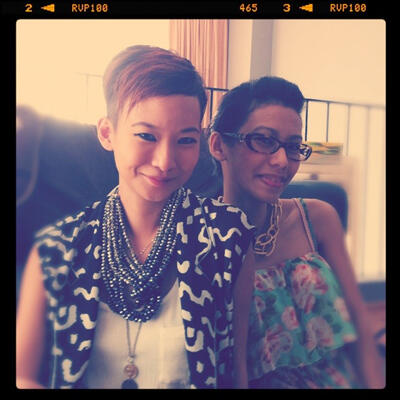 Checkout my hungover smile :p
Next to me is Lisa, the talented tiny artist behind Oxoloco.
You can check out her website *here* but it's nothing compared to seeing everything in front of you.