Urbanscapes – KL's biggest creative arts festival is back this 16th July!
It's a massive playground for adults and children (at heart) combining
FOOD // FASHION // ART // PHOTOGRAPHY // MUSIC
ALL DAY LONG!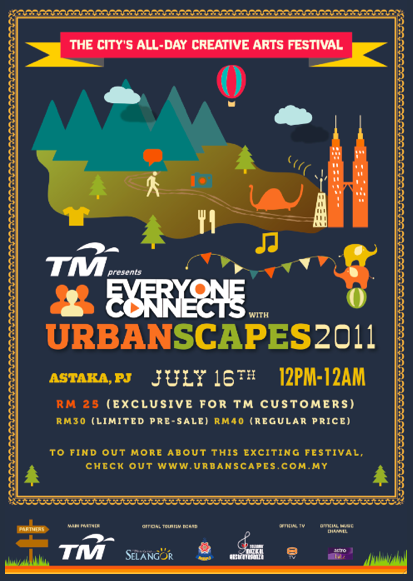 I wasn't around during last year's Urbanscapes,
and was working as an Urbanscape Slave the year before that
so this year i get to lepak happily all day without worrying about something i have to do yayyyyyy.
The only thing i have to do is play some happy music as SalahWrong from 9-11pm,
come and party with us!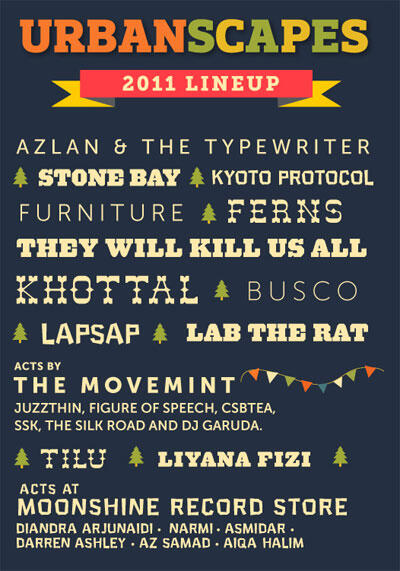 KinkyBlueFairy will be giving away
5x pairs of tickets to Urbanscapes 2011!
Q: WHAT ARE YOU LOOKING FORWARD TO THE MOST THIS URBANSCAPES?
To enter, simply comment on this post or email me at joycethefairy@gmail.com
Don't forget to enter your real EMAIL and FULL NAME
I'll be doing a random selection for winners so just try your luck!
Deadline: 0000 hours 11th July Monday
+ + +
If you're not so lucky, you should get your tickets at these outlets or online!
+ + +
WINNERS ANNOUNCEMENT:
Oh man, you guys made it soooo hard for me to choose winners!
All your answers were super, and i wish i had MORE TIX to give out!
Winners x5 are:
1. Ooi Pey Wen
2. Memer
3. Lydia Cheong
4. Yenny Pengy
5. rachel choong
THANK YOU ALL FOR PARTICIPATING!