I have been REALLY excited for Dreamgirls the Musical to start showing in KL.
Knew about it a few months ago cos Dhanya said she'll be involved in it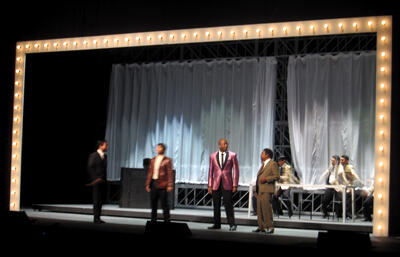 Info for those who don't know what Dreamgirls is (tsk!)
"Based upon the show business aspirations and successes of R&B acts such as
The Supremes, The Shirelles, James Brown, Jackie Wilson, and others,
the musical follows the story of a young female singing trio from Chicago, Illinois
called "The Dreams", who become music superstars.
The musical opened on December 20, 1981 at the Imperial Theatre,
and was nominated for thirteen Tony Awards,
including the Tony Award for Best Musical, and won six.
It was later adapted into a motion picture from DreamWorks and Paramount Pictures in 2006."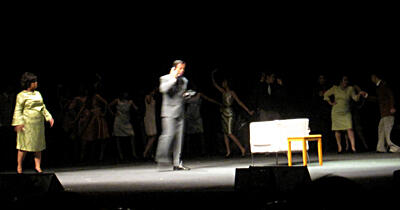 The rights to show Dreamgirls in KL was licensed directly from Broadway (New York)
by a local production company called Broadway Academy which aims at bringing our local performing arts industry on par with the international level.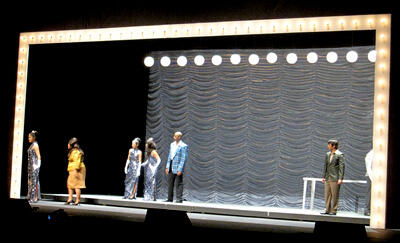 The cast for the show:
Effie White – Elvira Arul (actor and singer)
Curtis Taylor Jr. – Tony Eusoff ( actor and singer )
Deena Jones – Cheryl Samad (celebrity TV host and presenter)
Lorrell Robinson – Azura Zainal (celebrity TV host and presenter )
Michelle Morris – Ruzana Ibrahim (singer from the group Lushes)
C.C White – Dafi (Akademi Fantasia 5 finalist)
Marty Madison – Indi Nadarajah (Comedy Court)
Dina – Understudy for Effie White and ensemble (Malaysian Idol Season 1)
Reefa – Understudy for Jimmy Thunder and ensemble (rapper and celebrity DJ)
Broadway Academy also brought in a special guest performer,
Kris Coleman, from Broadway, New York to play the role of Jimmy Early Thunder.
He's soooo sexy (cough i love you Clem :p)
and i couldn't help grinning like an idiot when he was doing his moves and singing his solos.
I knew there was one Broadway NY performer who's in the show,
and it was obvious right away it was him.
However, Clem did ask whether the rest of the cast was local
cos he thought they were brilliant on an international level as well!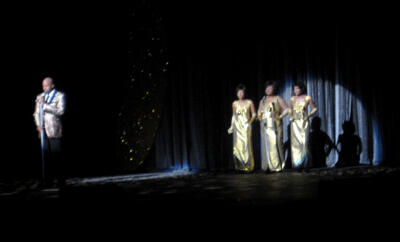 All the casts' solo parts blew me away.
When i watched it last night, Dina played Effie White instead of Elvira,
and her voice struck everyone silent, before roaring!
People were cheering and whooping,
it was such a treat to hear that girl sing like that!
I had two words in my head when she pulled her notes: Fucking. Fantastic.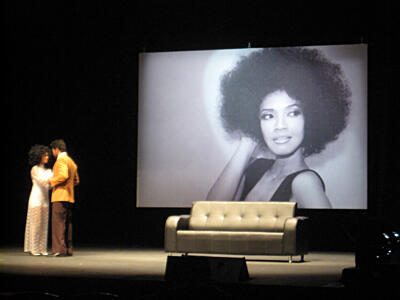 My FAVOURITE actress last night was Azura,
i just couldn't stop LOOKING AT HER even with so many others on stage.
We've always chatted at events but i've never watched her perform before,
and was so dumbfounded at how she can sing and act and SHINE on stage!
(was also thinking how unfair life is for i have no singing talent whatsoever boohoo!)
Her natural energy was bouncing across the theatre and i was so so so impressed with her performance.
I was gushing about her during intermission, and Nigel agreed with me saying she just POPPED on stage.
So brilliant. I love you Azuraaaaaa *manic fan wave*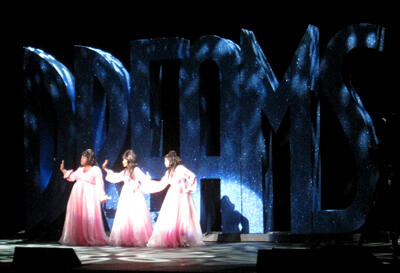 I loved listening to Tony Eusoff sing as well,
again, i've never watched him perform (cacat la i)
and was duly impressed at how talented our local performers are!
Cheryl Samad's American accent was impeccable,
and she's so slim i could barely see her on stage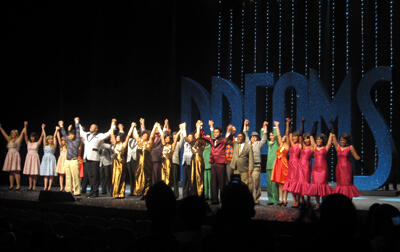 If i were you, i'd try to buy tickets closer to the front cos being able to see the performers' expressions and acting makes a marvelous difference!
Show Dates:
Royal Gala Night and Charity July 17
Evening shows July 14, 15, 19, 20, 21, 22, 23
Matinee shows July 16, 17, 23, 24
Charity shows July 16, 24
Show Times:
Matinee shows: 15:30 (3:30 PM)
Evening shows: 20:30 (8:30 PM)
Ticket Prices:
Evening
RM 48, RM 88, RM 128, RM 168, RM 228, RM 288, RM 350
Matinee
RM 48, RM 68, RM 108, RM 148, RM 208, RM 248, RM 350
Royal Gala Night
RM 103, RM 153, RM 203, RM 253, RM 303, RM 353, RM 403
Charity
RM 103, RM 153, RM 203, RM 253, RM 303, RM 353, RM 403
Three shows will be channeling certain portion of the proceeds to charity bodies:
Make-A-Wish Foundation (July 16)
National Cancer Society Malaysia (July 17)
PT Foundation and The Safe Clinic (July 24)
Tickets for DREAMGIRLS is now available online at www.airasiaredtix.com or call 03-87754666 to book by phone or visit Istana Budaya or any Rock Corner and Victoria Music Station branches.
Corporate Booking, Block Booking and Student Educational Package may be ordered directly through BROADWAY ACADEMY at 03-61422601.
+ + +
Other pix from last night: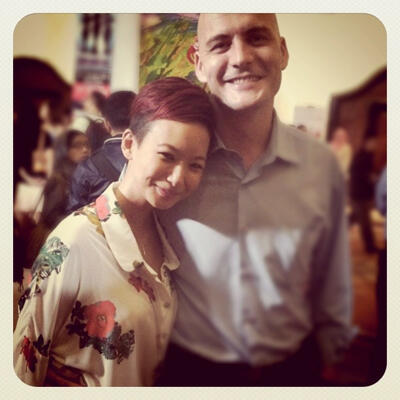 Clem and i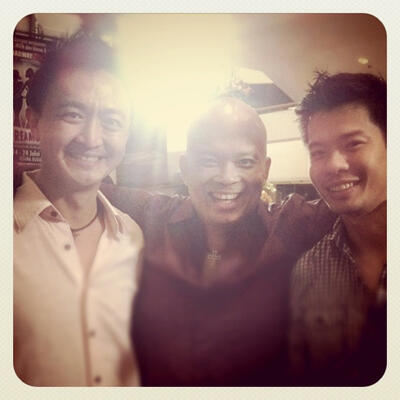 Allan, Nigel, + Niki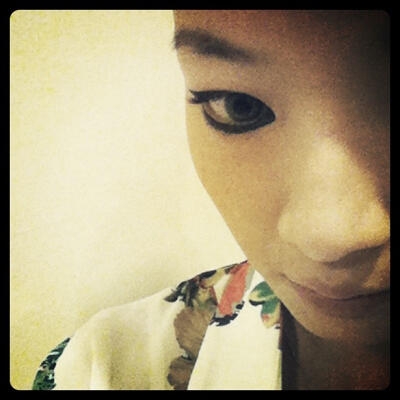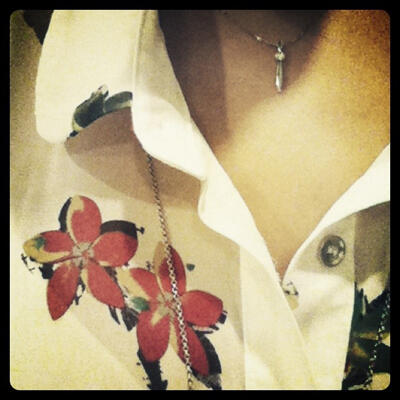 my shirt is from Azorias.com,
soft black harem pants from Sevendays,
black mesh shoes from Aldo.