Went to support Fuad and his band for their album launch last Sat night!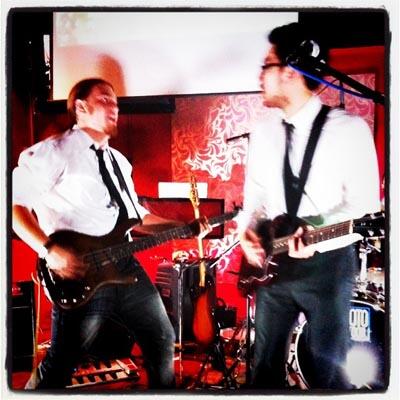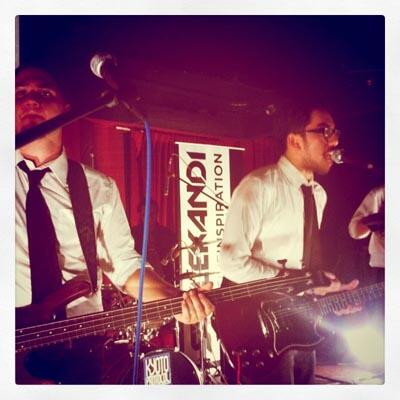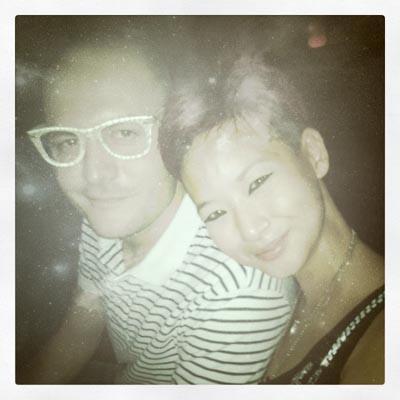 The theme was Grunge Rockers vs Indie Hipsters.
I hipsterized my man.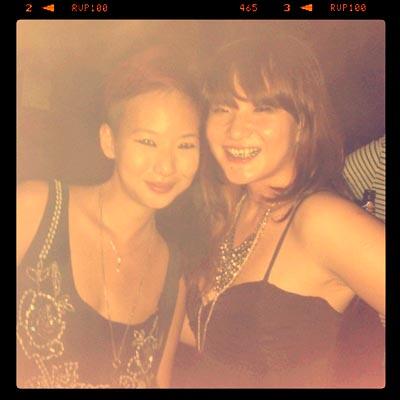 SalahWrong! We've been asked to play at Urbanscapes next month.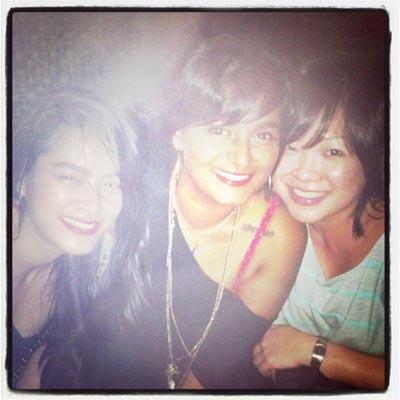 Clouds, Meesh + April Kuan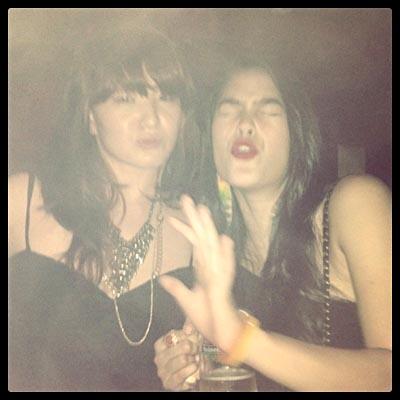 Sarch + Clouds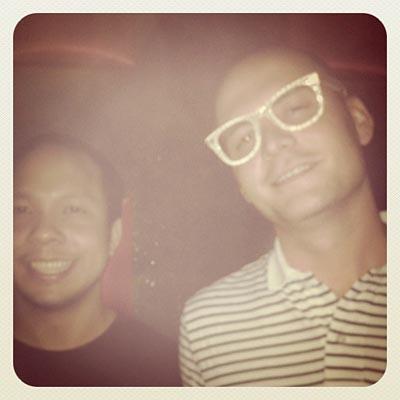 Fai + Clem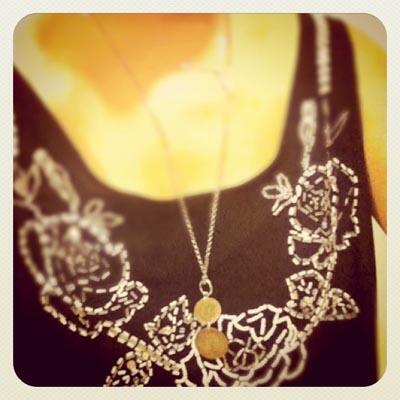 I wore >
beaded transparent black top; sevendays
tulle skirt; old blossom box store
socks cut out from tights
pimsolls from brick lane, ldn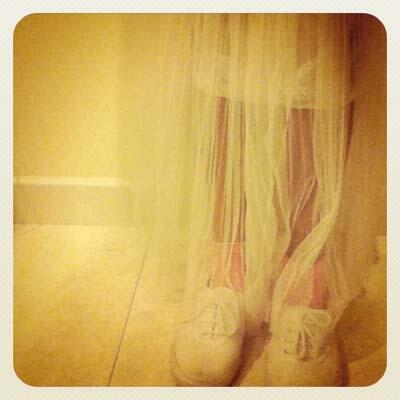 Find out more about the band at http://www.kyotoprotocolband.com/
+ + +
On a completely separate note,
this group sponsored by PayPal called The Promise have been making videos online,
to promote online safety and awareness.
They made one in response to my blogpost on Pulau Rawa:
I must say i don't recall anyone making up a song with my name in it before!
Am flattered and it made Clem and i laugh.
He said you guys are crazy.
Thanks!