I've recently been hearing the name Benson Chen when i ask a few friends what shoes they're wearing at fashion events.
Hailing from Penang, Benson already has a few awards under his name such as:
– Most Creative Design in the Malaysia Footwear Competition 2010
– 1st Prize for Ladies Fashion Shoe Design in the Malaysian Footwear Competition 2010
– 2nd Runner Up for Lady's Boots Design in the International Footwear Competition 2010
Not bad for a 19-year-old ey?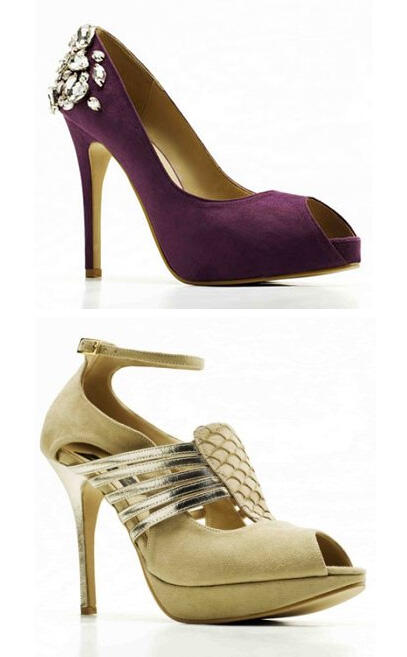 Benson has a reputation of designing styles with heel heights of only 3 inches and higher, which i must say i'm all for.
When it comes to my shoes, it's 3 inches plus, or nothing (flats).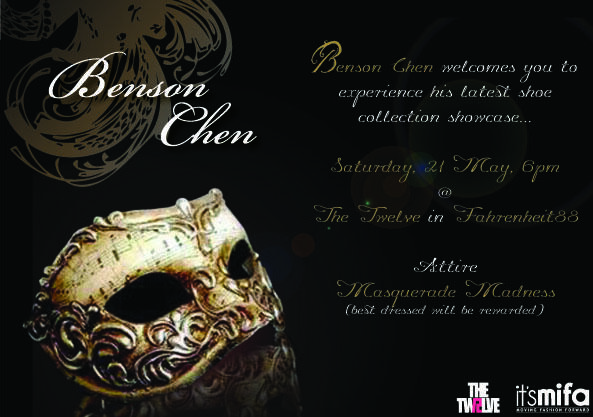 MIFA will be throwing a Masquerade-themed Shoe Party for Benson Chen
Venue: The Twelve @ Fahrenheit 88
Time: 6pm Saturday 21st May
If you'd like to attend the party, please email joycethefairy@gmail.com
with your FULL NAME.
First 30 readers to RSVP will receive the invite.
Please entitle the email "Benson Chen x MIFA"
Deadline: 12pm Friday 20th May