I'm From Barcelona always gets me skippy happy clappy
wishing i was out playing in the sun
in Europe for the summer festivals
and not caught in the storms here every day!
Well i can't have it all (but i can jolly well try!)
Ah just click it and play while reading this post okay.
I find it amusing how they name their band I'm From Barcelona,
initially deceiving me that they're from one of my favourite top three cities in the world.
Band's actually from Sweden, and Stockholm is ironically one of the next cities i really reallyyyyy want to go tooooo.
Anyway enough daydreaming for now.
Been insanely busy past few weeks.
I even woke up in a panic middle of last night!
It's like (as usual) all these bits i dabble in decided to clash into one big mountain this week – blog advertorials x4, wardrobe styling, Leftblock stuff, freelance consultation, presentation at agency, playing as SalahWrong for Hanger party.
So here's a fashion post as a filler first.
Would love to blog about my polka dot party but i have no time -_-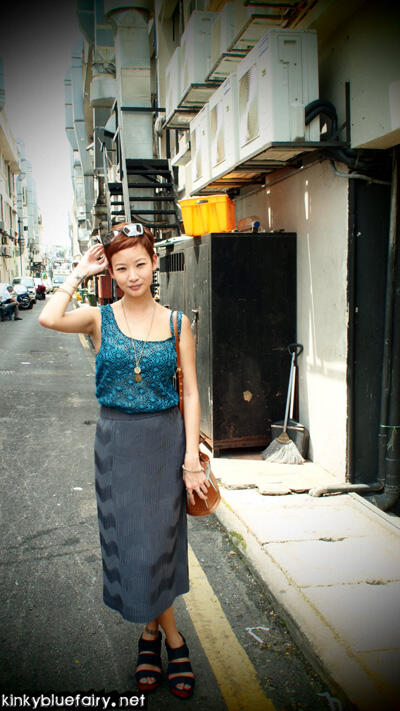 mesh top; baci
grey pleated skirt; sevendays
sunnies; marc jacobs
bag + shoes; b&l
Just discovered today that a rat/cockroach/squirrel has made my favourite B&L platforms *their* favourite chew toy!
Arghhhhhhhhhhhhhhhhhhhh
It's not just that the shoes are quite new and leather,
but i love them, i do, i do!

Excuse to get new… shoes… *looking on the bright side*