I bet you've never had anyone say that to you before.
But i have!
Go me!
I was in Fat Spoon when Chak asked me to turn around,
and said the aforementioned.
Turning my head around to squint down at my bum,
i pulled a panda sticker off my back.
"I, erm, have animal stickers on my car ceiling so sometimes they drop off and i guess this got stuck to me…" i tried explaining to his grinning face.
He's used to expecting the unexpected after knowing me for years.
+ + +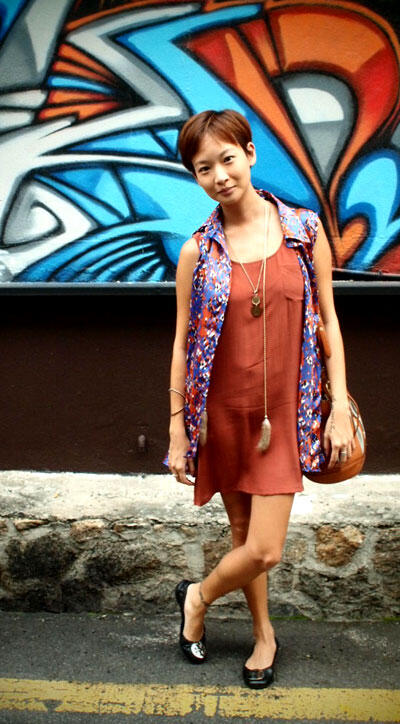 Ok yes i should have worn make up but i felt like letting my face breathe that day i.e. lazy
i'm wearing >
rusty silk slip; gallo by thian
sleeveless top; sevendays
bag; bimba & lola
flats; tory burch
vintage coin necklace; brick lane, london
rabbit necklace; present from serena