I fell sick on Tuesday and have been self-medicating my flu + fever.
Blaming the move over the weekend and the horrible hot+stormy weather we've been experiencing.
I know a handful of people who are more or equally sick!
But i think i've got it good since the last time i was sick was a viral fever in 2009…
Wish i could just stay home and do nothing but watch DVDs and eat my Hong Kee porridge,
but i have unavoidable work deadlines, and other meetings which i might as well try to keep if i'm going to pretend i'm not sick.
Wore as COLOURFUL as i possibly could to brighten up my soul!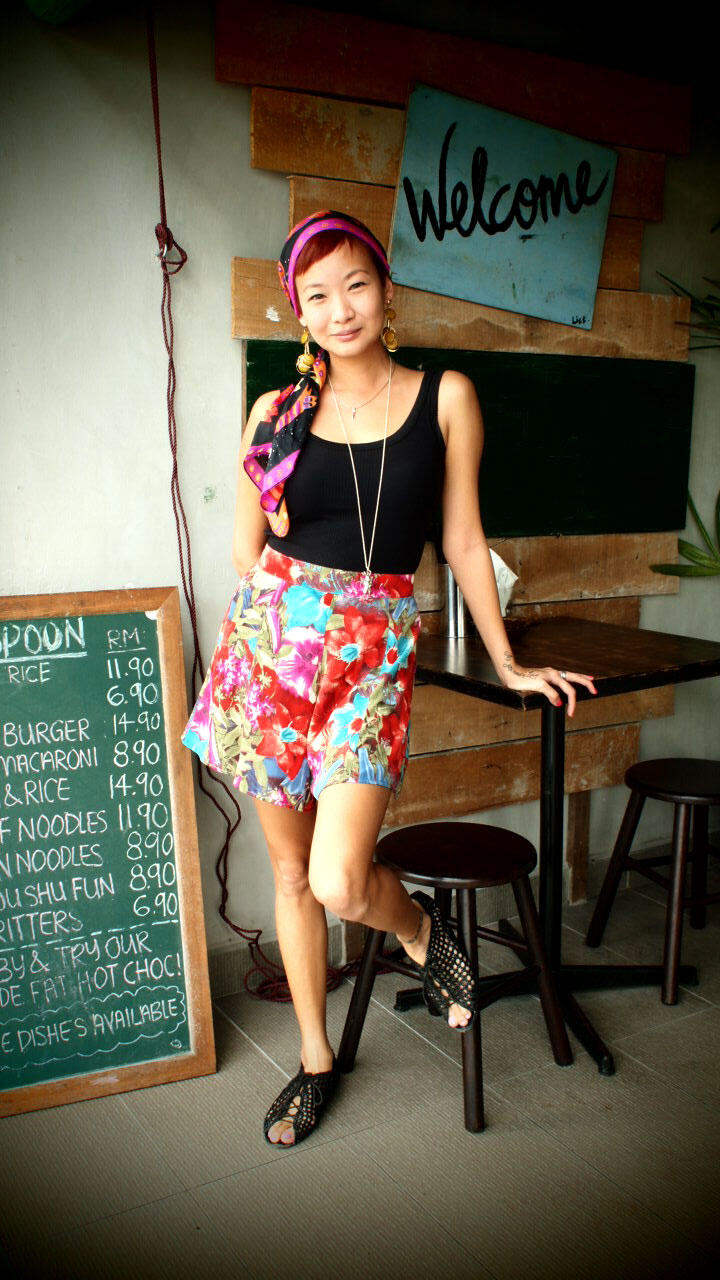 *click to enlarge*
i'm wearing >
cat silk scarf; shanghai
tank top; really old, forgot where it's from
floral shorts; leftblock
mesh shoes; kurt geiger
mustard earrings; vintage from bkk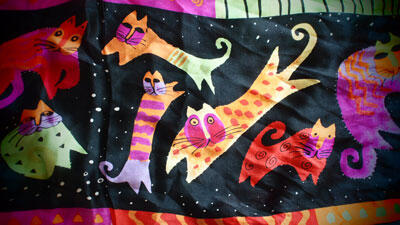 Haha spot the scaredy cat!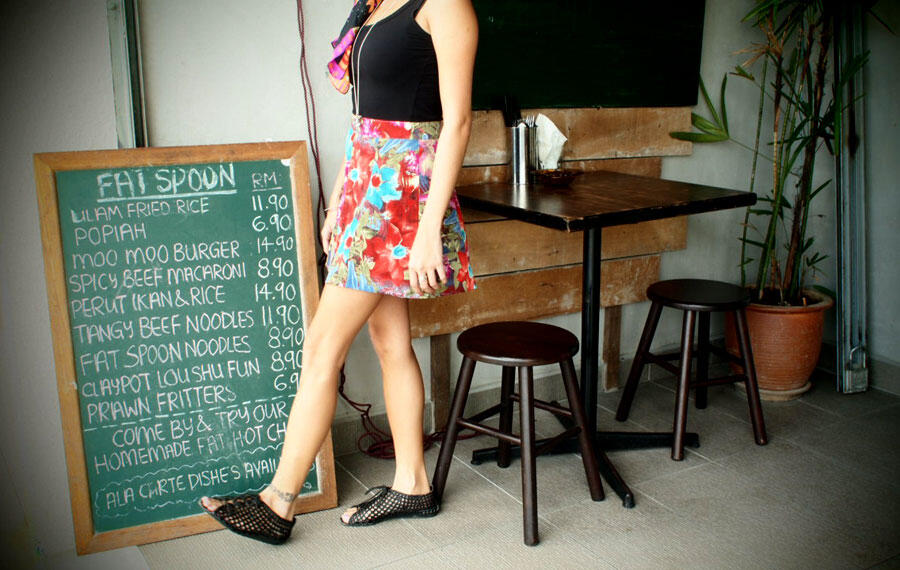 *click to enlarge*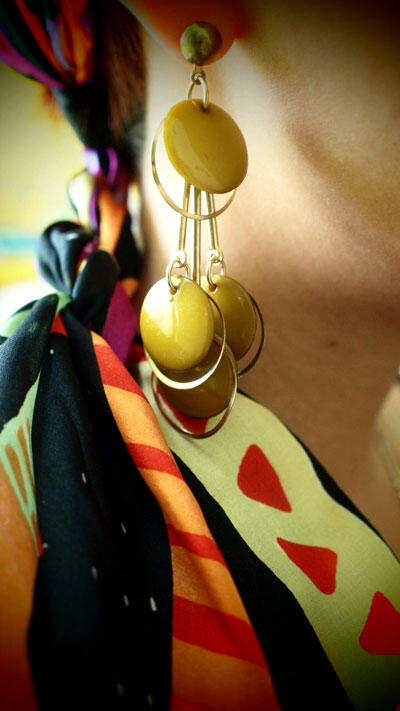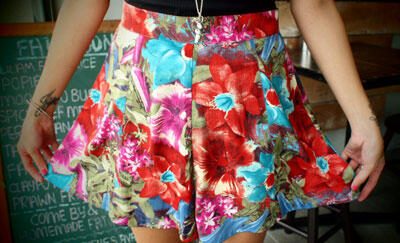 These floral shorts are actually a side result of the new designs that Chelle and i have been working on for Leftblock's new collection.
I say 'side result' cos we end up being greedy and making extra clothes for ourselves that we don't feel makes the cut for the proper collection.
Still, there's no harm in offering it to people who like it and want to buy it.
These shorts are custom made-to-order
so you can send me your measurements and we'll make them for you.
Soft material that doesn't really need ironing (WE HATE IRONING!) and feels like a short skirt without the skankiness, because it's well, shorts.
Perfect for our hot weather.
RM100 minus postage.
Email joycethefairy@gmail.com if you're interested.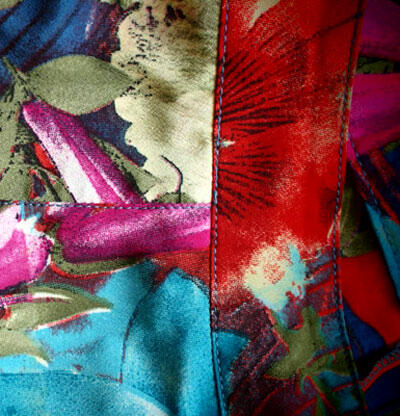 Sewn with blue thread
Pictures taken outside Fat Spoon