My article on Calvin's styling prowess and his new boutique came out in The Star today: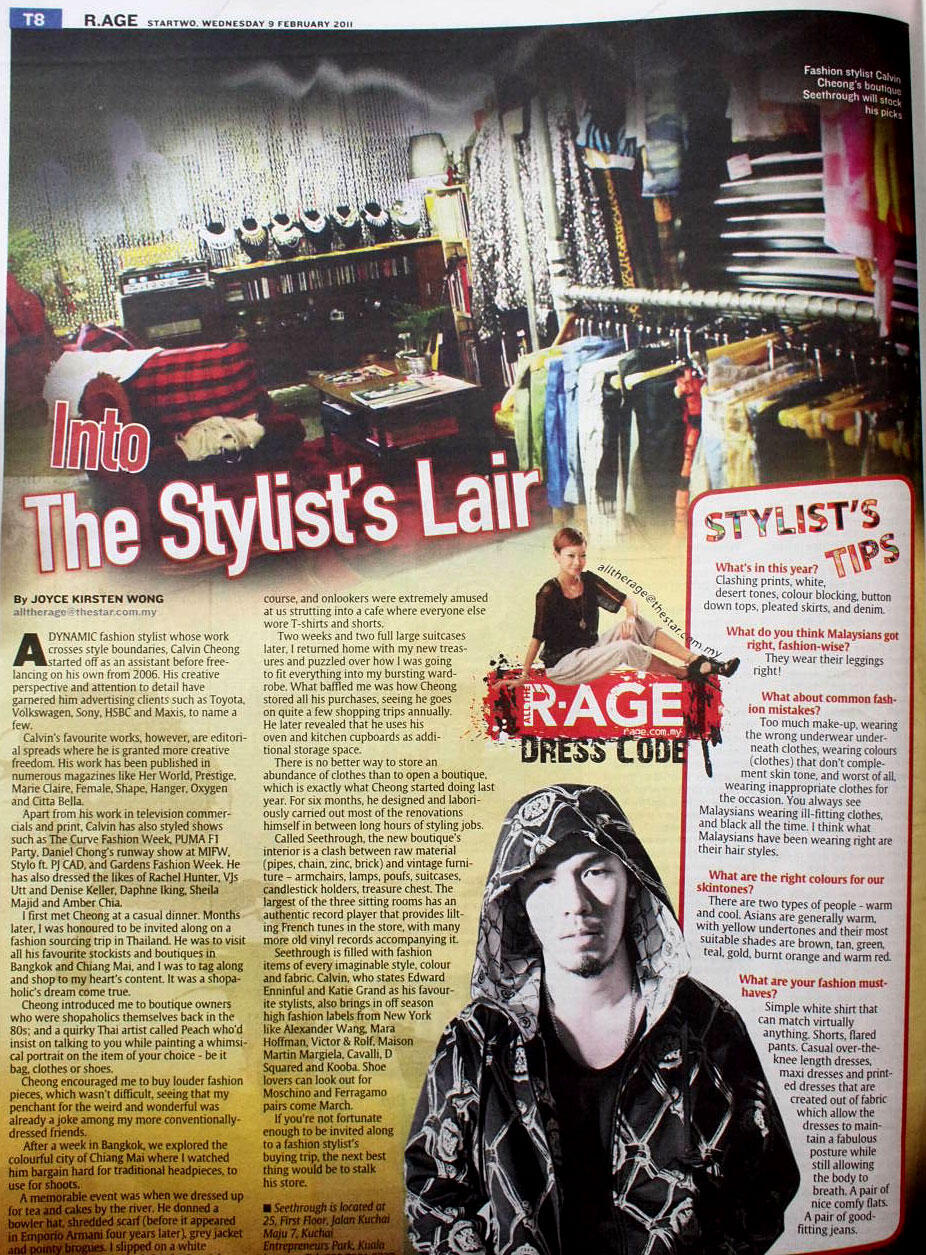 [click image above for larger view] Or click
*here*
for online version
I was gonna blog about Calvin's new boutique SEETHROUGH much earlier
but thought i might as well save it till the article comes out
and post more pictures of the place that the newspaper couldn't possibly fit in!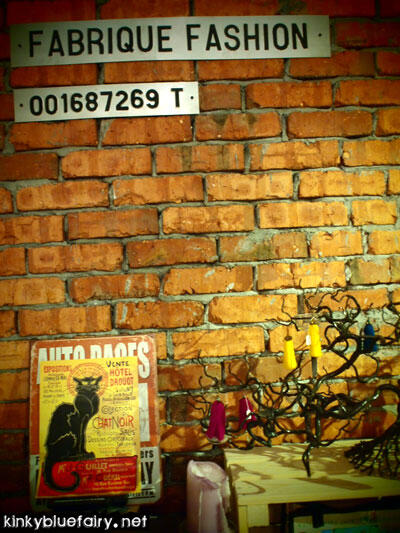 I gave Calvin the lil Chat Noir post i got from Paris
Every time i called Calvin last year,
he'd be busy working on his new shop.
He would be banging away in the middle of the night
to save cost on renovation
and i was quite impressed he was so hands on.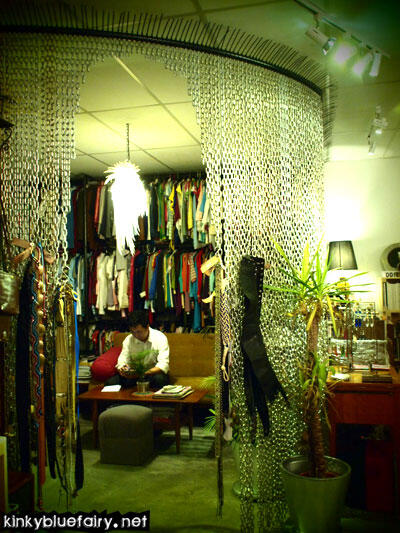 The boutique's main interior consists of raw materials he wanted to clash with all his vintage furniture and items on display.
So he sourced
pipes
chains
corrugated zinc sheets
street lamps
red bricks
cargo boxes
and aluminum sign boards.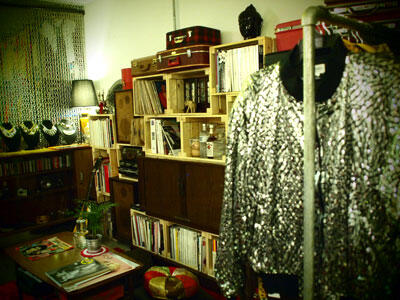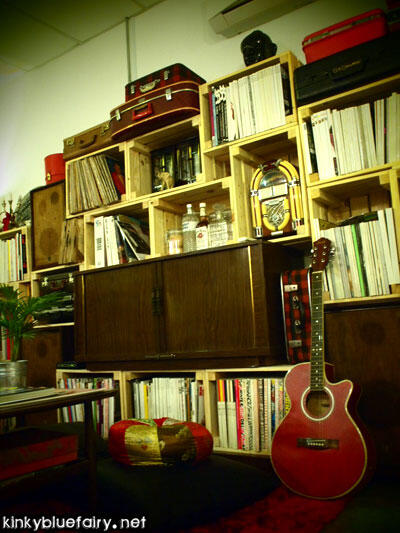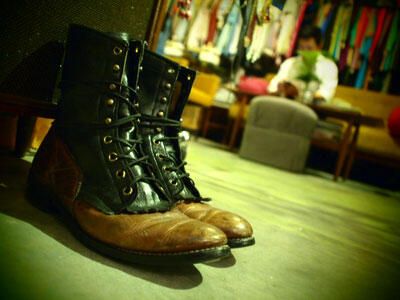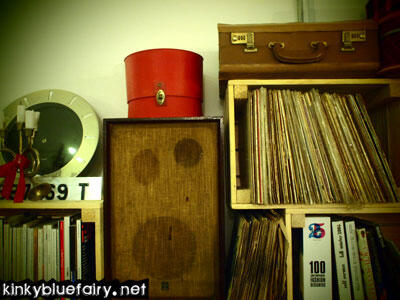 Finally he has somewhere to store all his vintage treasures!
Suitcases, hatboxes, speakers, vinyl records, clocks, candlestick holder…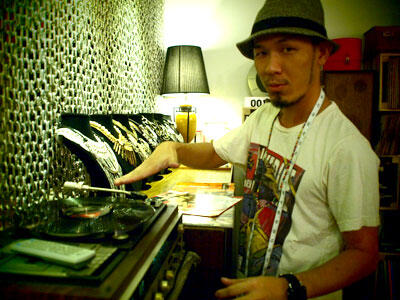 Calvin fooling around with his olde record player.
It really does provide music for the entire store!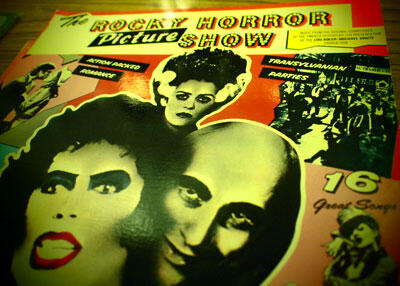 I LOVE the Rocky Horror Show
Was dancing around to it while shopping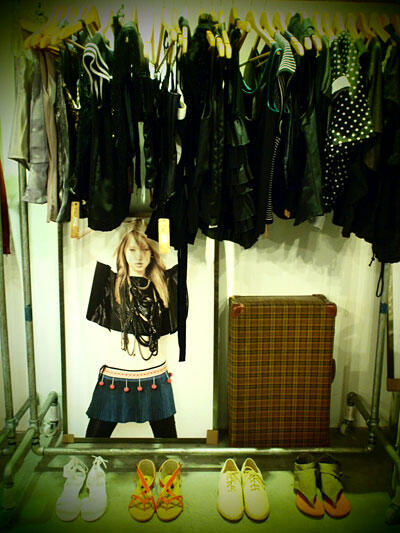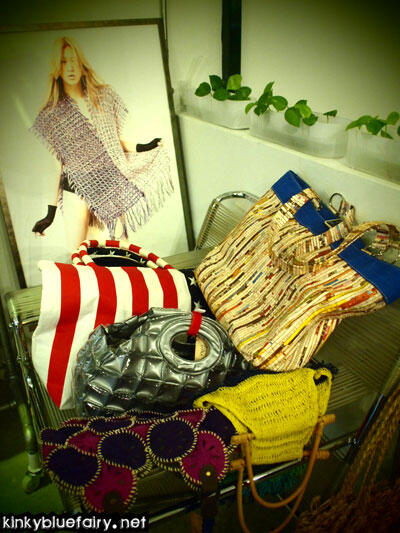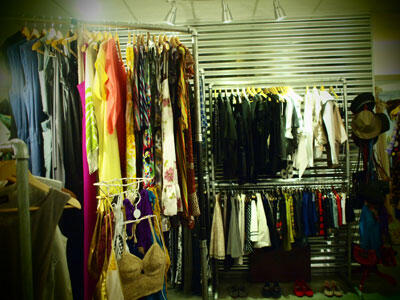 Clothes galore in a space of 1500 square feet.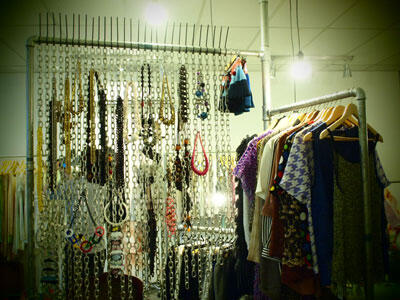 Expect linen and cotton clothes from Chiang Mai,
handmade aluminum accessories from US,
and semi-precious stone accessories from Chiang Rai and Myanmar.
There is also an impressive selection of vintage accessories, bags and clothes from Cambodia, Thailand, Hong Kong, New York and London; not to mention contemporary items from Shanghai, Beijing, Bangkok and Bali.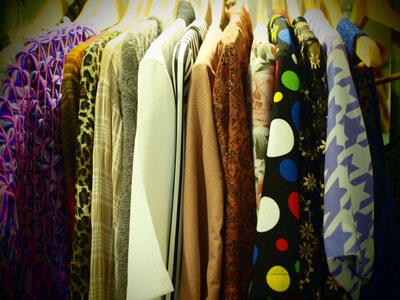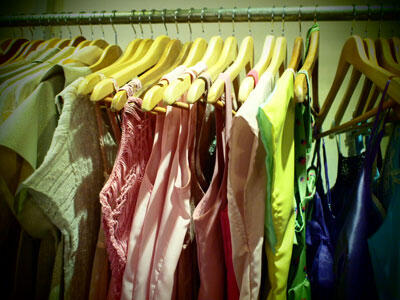 SEETHROUGH also brings in off season high fashion labels from NYC like Alexander Wang, Mara Hoffman, Victor & Rolf, Maison Martin Margiela, Cavalli, D Squared and Kooba. There'll be Moschino and Ferragamo shoes come March, if you're interested.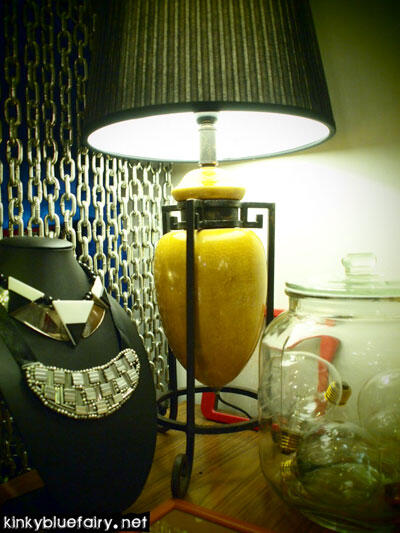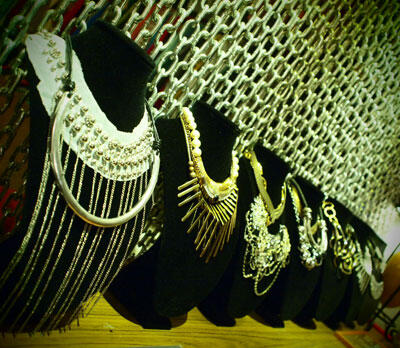 There's a LOT more vintage accessories in the back room,
but i didn't take pictures of them :p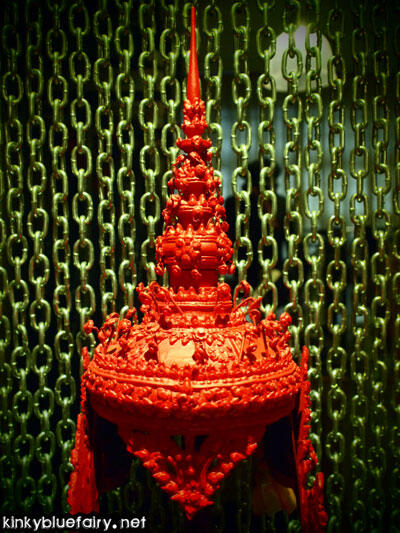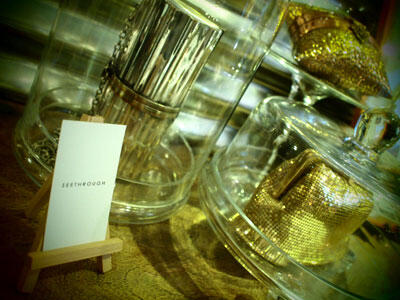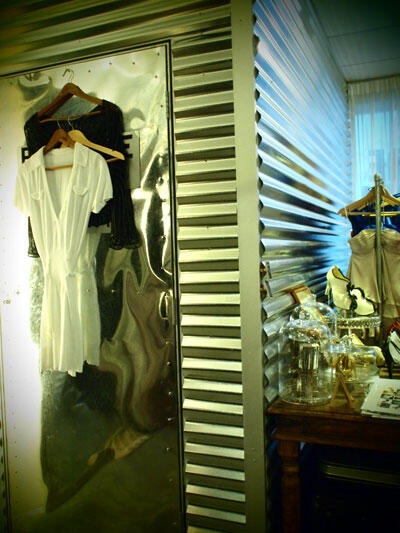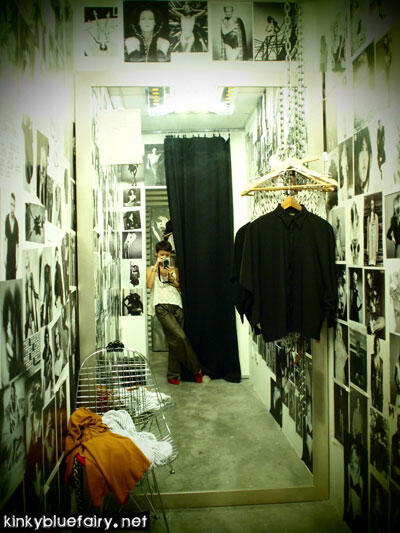 The dressing room walls are plastered with images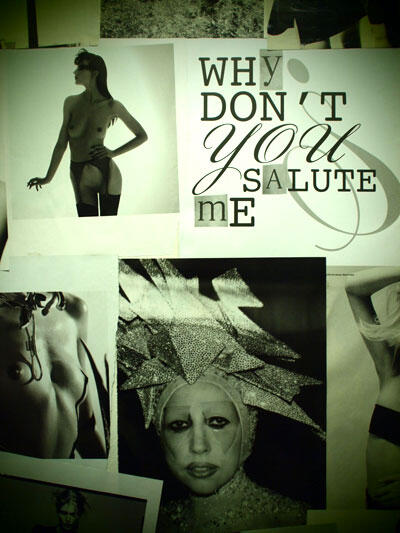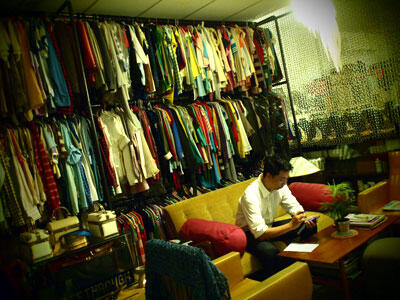 One of the back room's walls hold racks of clothes that aren't for sale,
merely deco -_-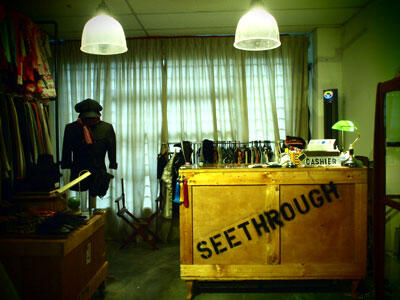 Prices at SEETHROUGH come at a wide range –
jewelry is from RM19-RM399;
clothes are RM19-RM4500;
shoes are RM79-RM699;
and accessories are RM19-RM1099.
SEETHROUGH is located at:
No. 25, First Floor, Jalan Kuchai Maju 7
Kuchai Entrepreneurs Park
58200 Kuala Lumpur
Tel: 603 7981 5727
Here are his personal directions to me when i wanted to find the shop:
If you're coming down from Kerinchi Link connecting to the Federal Highway near Mid Valley, keep left and go up the flyover heading to Old Klang Road.
3rd traffic light turn left to Kuchai Lama.
Go straight, passing schools on left.
You see a bridge, make a U-turn under the bridge.
You'll see a BP on the left, turn left after BP.
CIMB will be on your left and Ibrahim Maju mamak (yellow signboard) just opposite.
Try to park near K3K cafe.
Shop is above Nippy Noodles restaurant.
To view Calvin's work, visit www.fabrique.com.my.